July 12, 2018 Rania Margari
There's something magical about the impressive rock cliffs known as the Towers of Astraka, which hang above Voidomatis River and the Gorge of Vikos. Certainly, the first time you see them in all their glory, you'll understand just why someone would choose this idyllic location to establish a hotel comprising a complex of stone buildings with 24 rooms, suites and villas. And the fact they did so with the softest of touches, including a design that blends harmoniously with the traditions of the local village of Aristi and conceals the fact it's chock-full of every modern comfort you might need, is all the more impressive.
"After I first discovered this area while hiking with friends, I returned again and again. I realised this was a unique place in Greece and it made me feel very close to the land," says Vassilis Iosifidis, the owner. "I fell in love with the region, built my house here and then dreamt up Aristi Mountain Resort."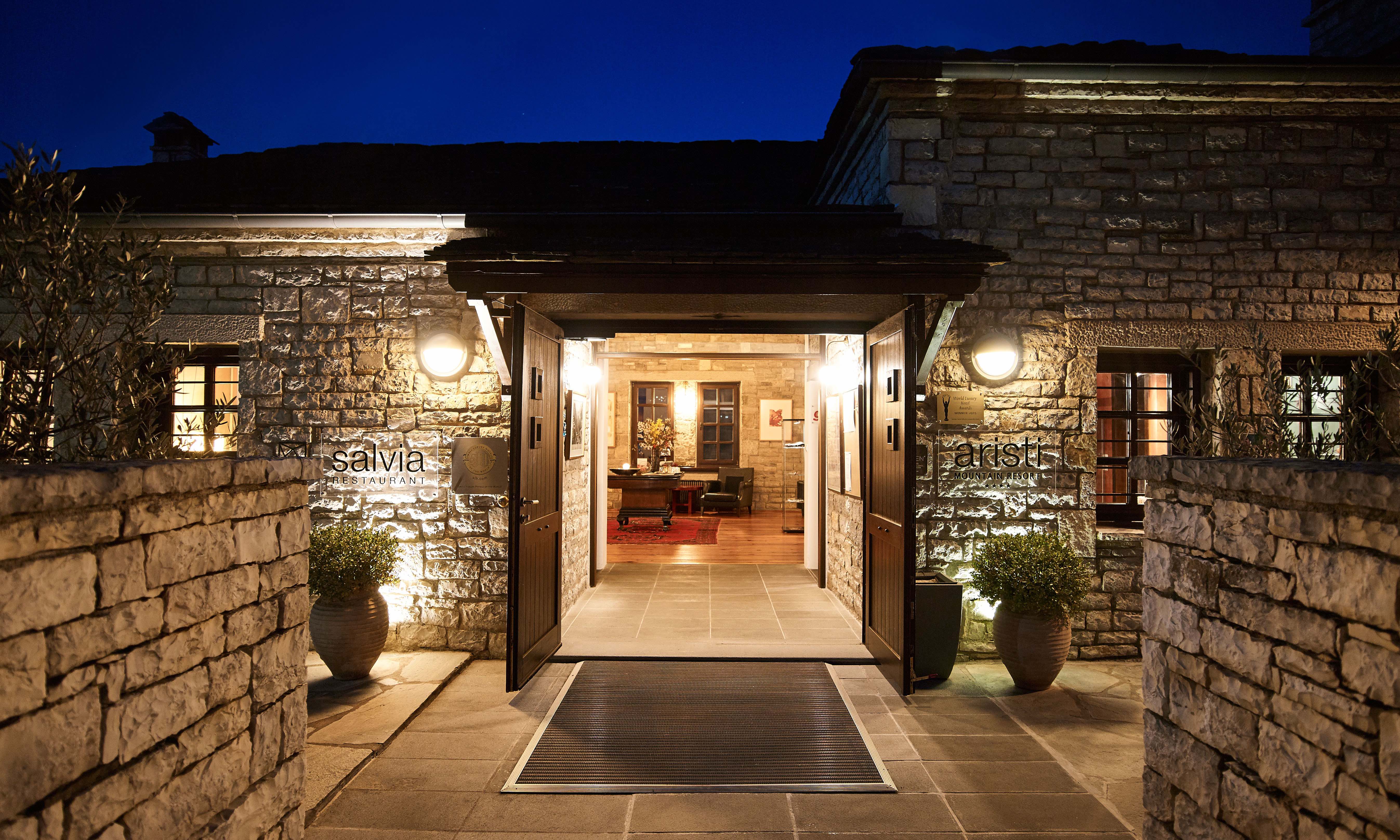 Set within the rough terrain of Epirus' mountains, it's a far cry from the white stucco-lined islands you normally associate with Greece yet it's no less characterful, or Greek. The various structures that make up the resort are built using indigenous stone according to local customs. Even on the inside, the stone façade has been left exposed to timber beam ceilings and wooden floors and the general feeling is one of serenity interlaced with discreet luxury. Originally opened in 2010, and expanded in 2014, its management reveals that 50 per cent of the hotel's guests are Greek and the rest are international yet they're all connected by a singular desire to get off the beaten path and enjoy nature at its best.
Our trip to Aristi began in Thessaloniki, known as the homeland of Alexander the Great and once the heart of the Hellenistic Empire. The 331km-long transfer from the airport takes three hours and costs 150 Euros each way. Admittedly tedious, it was certainly worth the effort and, upon arrival we were met by the resort's manager, Stella Sidera, who personally escorted us to our spacious suite. Ours came with an open living room and fireplace, but others offer an outdoor heated jacuzzi (the ground floor Honeymoon Suite) or a lofted mezzanine where kids can sleep (Family Aristi). Should you be looking for more space than those currently afford then there are a number of two-bedroom villas (split over two floors with one bedroom per floor) that offer a more-than-adequate living room, dining room and a kitchenette too. The ultimate though, both in terms of space and privacy, is the secluded 130 square-metre Aristi Residence, which, though still a two-bedroom, offers much more interior space as well as a private garden that includes an alfresco dining area, a covered barbecue and fantastic views over the property's well-tended grounds.
Venture beyond and you'll find this intimate resort boasts the only spa in the region, featuring an indoor heated pool facing the surrounding mountains and villages, a jacuzzi, sauna, turkish hammam steam bath and massage services. It also has its own greenhouse and bio-garden, which provides Salvia, the in-house restaurant, with most of its fresh vegetables and aromatic herbs.
"Having our own vegetables costs more, but at least we are able to control the quality," says Iosifidis, who also reveals with some pride how National Geographic now ranks Aristi in the 21 most environmentally friendly places in the world. "The same is true for our environmental-friendly practices in general: it costs more, but our clients' positive feedback tells us we're doing the right thing."
On a warm, sunny day, after awakening to a nightingales' song, a Greek breakfast of yoghurt, homemade marmalades, traditional spinach-pie (spanakopita) and freshly squeezed orange juice, we set off to explore the charming village of Aristi and head towards the Voidomatis river, with its rippling turquoise waters that are perfect for kayaking, rafting or simply hiking alongside the waterway.
By foot, we followed the snake-like road for a tasty lunch in the charming town of Megalo Papigo, home to the ovires (natural swimming pools created by the erosion of the lime rock bed due to the flowing water of the Rogovo stream on it's downward trip from Mount Tymphe). Jumping in is optional though, as it really comes down to your tolerance for cold water – keep in mind these are filled with ice and snow through the winter months. Nearby is Agia Paraskevi, a stone monastery built by a monk in the 15th century with its stunning frescoed walls, charming bell tower and unparalleled panoramic views of the Vikos Gorge. 
"The sensation you have when you climb up to the top at over 2,000 metres is unique. Nature here is somehow different," Iosifidis adds. The passionate hotelier is in fact a civil engineer with a special appreciation for the local architecture – clearly manifested in the aesthetic of his resort.
Apart from hiking, the hotel offers a number of experiences such as Greek cuisine cooking classes, photography tours, wine tasting, mushroom hunting, birdwatching and yoga by the river.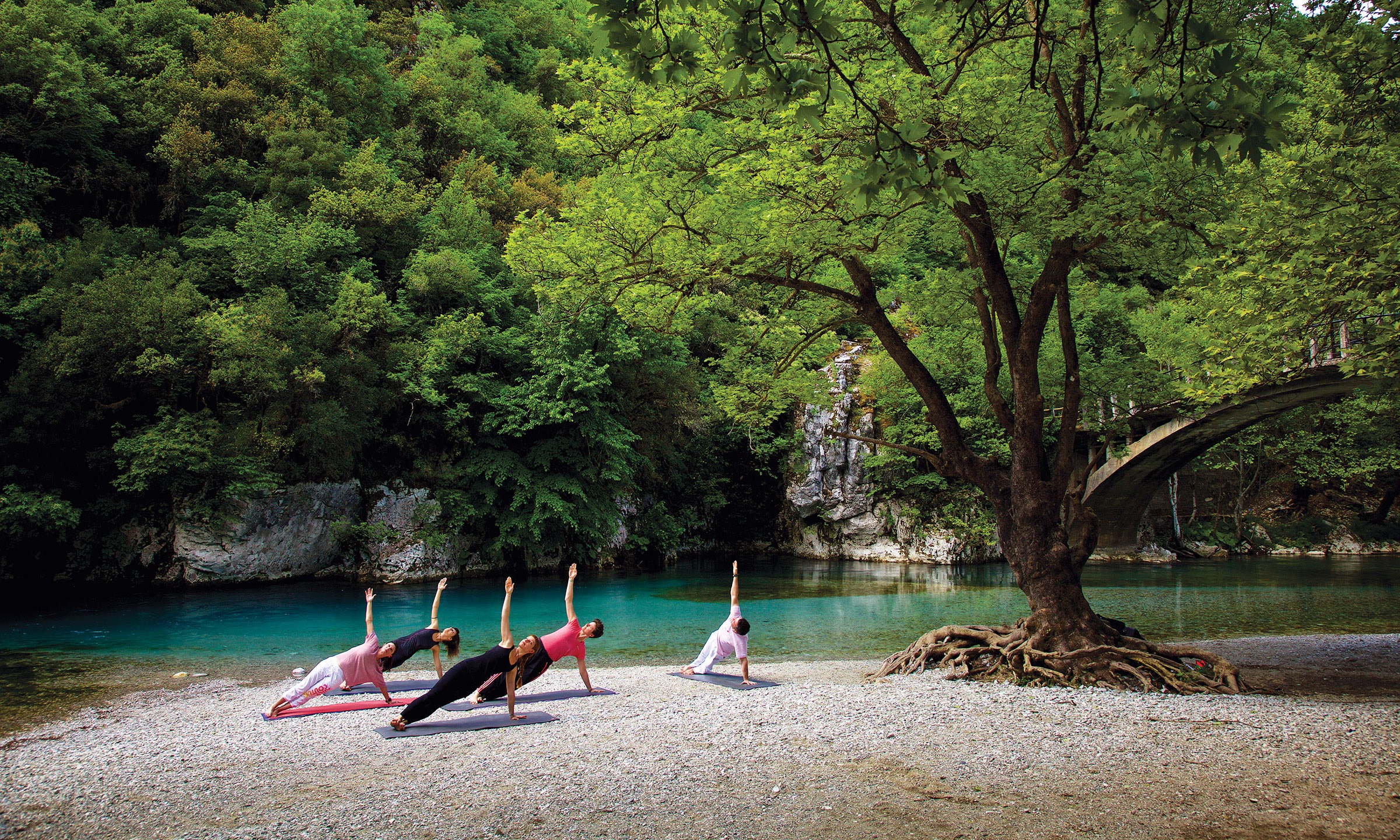 Almost daily room service was something we particularly appreciated after our many long treks, and one particular highlight was a daily special prepared by Chef Yiannis Liokas that consisted of a mouth-watering pasta dish of rooster, mushrooms and local cheese (kefalograviera), followed by a milk pie with dark chocolate and vanilla ice cream. Stargazing from our balcony was also something we frequently indulged in, as it provided time to reflect on nature's beauty before we'd collapse into a blissful night's sleep on our king-sized Coco-Mat mattress, made of natural materials (like coconut fibre) that are stacked in multiple layers, without springs.
"When I created the resort, my goal was that visitors coming to this region for hiking could check into a relaxing place. I wanted them to be able to enjoy delicious food, take a dive in a swimming pool, enjoy a hammam or a sauna and feel well rested and rejuvenated," concludes Mr Iosifidis. Well, he certainly did that, and then some. Little wonder then that Aristi is now the world's best eco-lodge according to the 2017 World Travel Awards.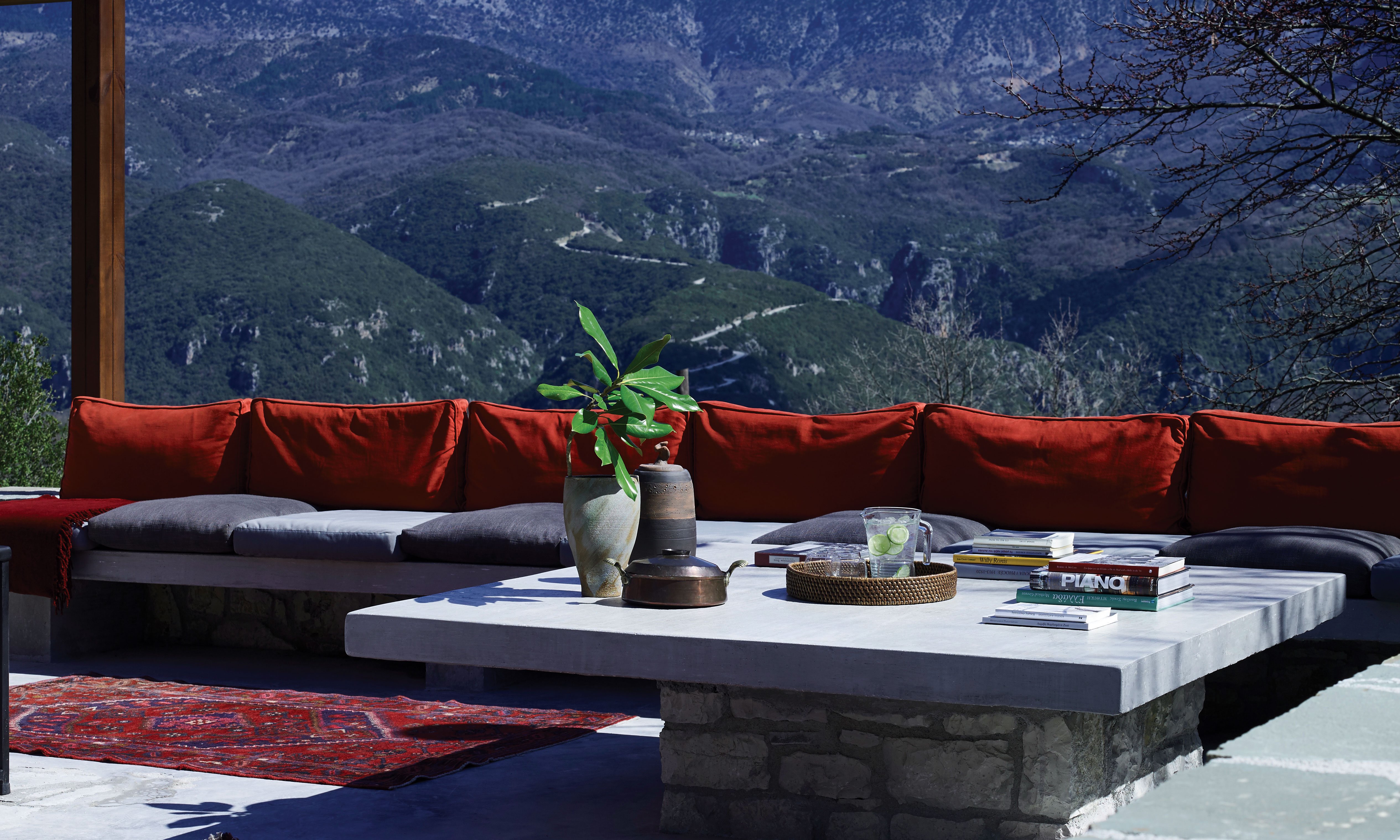 what's nearby