September 19, 2019 Karim Mounib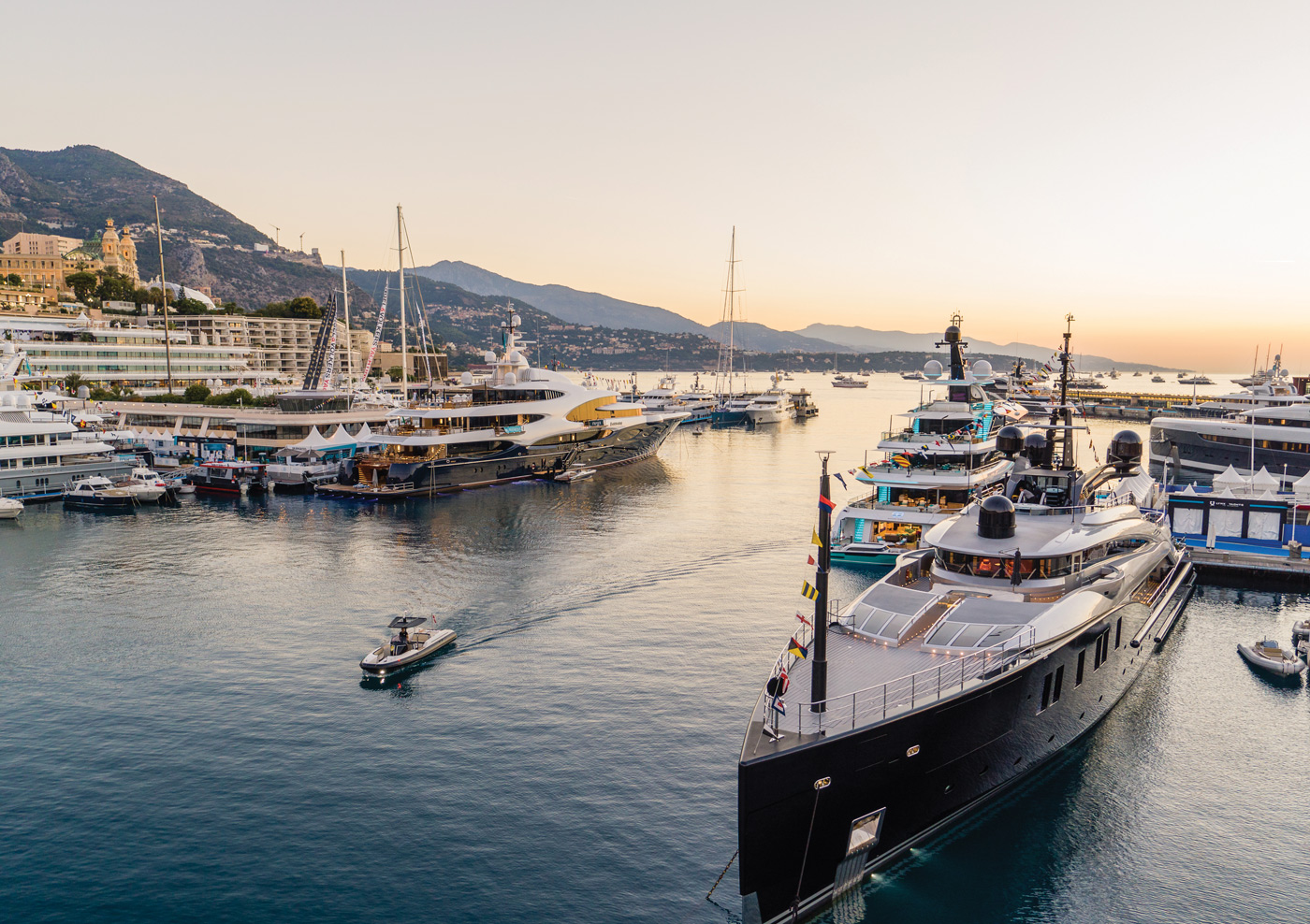 Every September the luxury world casts an eye around the new nautical offerings tied up along the quays at Port Hercules in Monaco. But it's not just the world's largest collection of superyachts (for sale or charter) that makes the Monaco Yacht Show so special, it's the fact that the event's organisers also include areas dedicated to one-of-a-kind sportscars, classic cars, tenders, water toys and personal helicopters as well. Plus, the fact there's always a heady mix of glittering galas to attend alongside celebrities, royalty, and deal-makers certainly doesn't hurt either.
This year's show will be held from Wednesday September 25th till Saturday September 28th, and there'll be over 125 superyachts, the largest of which measures 107 metres. Remarkably, a third of all the boats are brand-new launches making their worldwide debuts and, without any depreciation to factor in, they help boost the average value of yachts on display to a quite staggering 27 million Euros.
Yet, we're still in trying times, and the industry has been compelled to adapt after enjoying almost ten years of growth and profitability. As a result, they're now learning to accomodate to younger buyers and charterers, as is the MYS too. "We work to offer the most prestigious superyachting event to the new generation of customers," says Gaëlle Tallarida, the general manager of MYS. "Our responsibility is to offer an entertaining and instructive plunge into the world of superyachting, one that encourages encounters between final clients and the best players in the market."
That has meant prioritising a specific profile of visitor, while at the same time raising the show's exclusivity. The strategy seems to be working, for while overall attendance dropped a little (2 per cent) last year, the flow density improved and the brokers and builders claimed they received a higher number of visitors seriously intending to buy or charter.
"We want to attract people who are new to yachting as well as retain our existing client base, but at the end of the day we target HNWIs," says one yachting executive and MYS exhibitor. "When boat shows are billed as a fun family day out, the cachet value is diluted. I think that whenever a show targets very affluent people, it should offer an experience in keeping with their lifestyles." We couldn't agree more.