June 15, 2020 Ziad Taha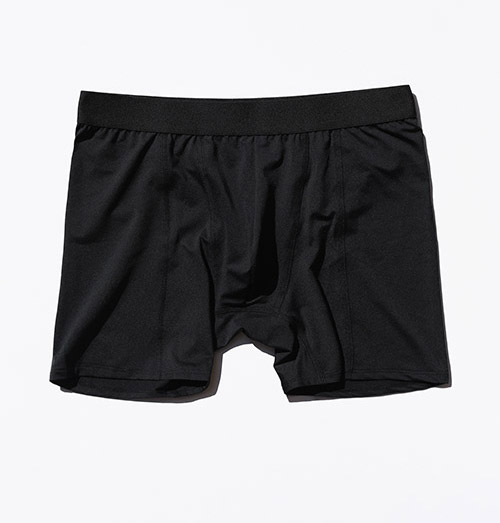 There's a new brand of men's underwear called CDLP that's shaking up the business. Founded in Stockholm by two Swedes who wanted to revolt against the fact that four out of every five pieces of male underwear sold today are actually produced in the same region of China using low-grade cotton, the two say they simply couldn't understand why women's underwear included choice and variety, while men simply had to accept their lot. CDLP was therefore born to break the mould.
First the company signed an agreement with a family-owned, third-generation factory in Portugal to produce their wares. Then they decided to forego standard cotton for Lyocell: a silky-soft fabric derived from wood pulp. Why? Apart from the fact Lyocell's sustainability was an attractive criterion, its textile properties were far superior. You see Lyocell is both moisture-wicking and anti-bacterial plus it holds its shape and colour in ways cotton can only dream of.
With their boxer trunks ($33), boxer briefs ($33) and looser boxer shorts ($39) available in in black, white, navy, army green and an original shade of burgundy, CDLP offers a new form Scandi-minimalism that's both sexy and smart. Go and get yours from Browns, Harvey Nichols, Matchesfashion, Mr Porter, or SSENSE, and don't forget to thank us later.