February 20, 2017 Kate Hazell
Starting a fashion label one year after the financial crisis of 2008 was undoubtedly a bold move. And that's exactly what bright-eyed, 24-year-old, fresh out of college Reema Al Banna did. Her brand Reemami captures that spirit of a daring and thriving generation that rooted itself in a recovering region. But while many of her peers over the last eight years have come and gone, falling prey to an inauspicious climate or perhaps a sheer lack of determination, Reemami has been growing slow and steady, culminating in a crowning point last November when she picked up the DDFC/Vogue Fashion Prize for ready-to-wear. "I was so nervous doing my presentation to the judges, I forgot everything I'd memorised. I was sure I wasn't going to win," winces the soft-spoken designer. We're chatting in the candy-pink-walled 'Bungalow by Faux' pop-up shop in D3, sitting on two pink deckchairs. It's where she's been showcasing her winning spring/summer 2017 collection over the past week. "The judges, who were intimidatingly talented people like Roland Mouret and Zuhair Murad, were harsh but gave me some great advice. It was all very constructive."
As part of the prize, Al Banna is taking part in a yearlong mentoring program aimed at developing and growing her label. The collection will also be stocked in international luxury e-commerce sites BrownsFashion.com and FarFetch.com, as well as Curve Boutique in Los Angeles and Al Ostoura in Kuwait among others. It's a dream come true for any burgeoning business and a huge foot-up for a young designer with boundless ideas and a dream to go bigger.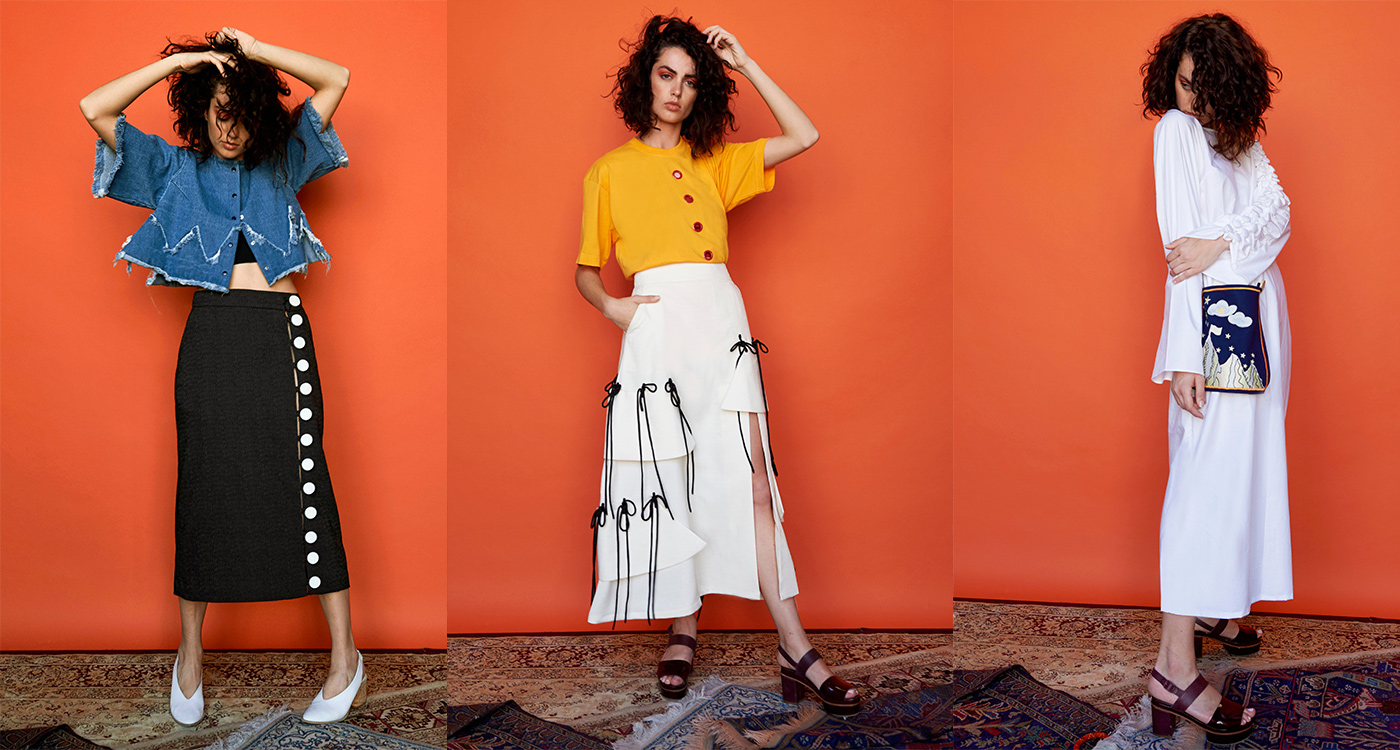 REEMAMI WAS THE FIRST CONTEMPORARY READY-TO-WEAR BRAND TO COME FROM THE UAE. UNTIL THEN, THE FASHION SCENE WAS FOCUSED ON HAUTE COUTURE.
The Palestinian 31-year-old, who was born and raised in the UAE and is based out of Sharjah, decided to start her own label when she became frustrated with a graphic design career that wasn't fulfilling her creatively. She enrolled in evening classes at the fashion college Esmod Dubai and two years later in 2009, quit her day job to enter a regional design-a-dress competition hosted by local concept store, Sauce. She reached the finals and the owner, Zayan Ghandour, was so impressed she asked Al Banna to create a full collection for the boutique. Reemami was born. It was the first contemporary ready-to-wear brand to come from the UAE. Until then, the country's fashion scene was focused on haute couture designers like Ezra Santos, Rami Al Ali and Amato's Furze One. Yet, there was an untapped young, fashion-hungry market – Reema included – looking for something a lot more modern and accessible.
"There wasn't anyone doing anything contemporary at the time, so it was certainly a risk," she admits. "But every time I'd finish a collection, I'd already be thinking about what I could do next, so I wouldn't say it's a surprise that I'm still here today; it never occurred to me that I'd do anything else ever again."
It was Reemami's SS16 collection that catapulted the brand into the international fashion sphere, after being snapped at fashion weeks in Milan and Paris on style mavens Hannali Mustaparta and Vogue Arabia's Editor-in-Chief, Saudi Princess Deena Aljuhani Abdulaziz. The collection was inspired by the surge of food bloggers and featured hand-sketched prints of eggs, fruit and other edible-related graphics. Eagle-eyed Instagrammer's spread the word and the very generation that inspired Reema's work was hungry for more. "The industry has changed so much since I first started," Al Banna explains. "Social media has helped enormously. I notice huge spikes in requests and sales when an influencer wears Reemami and they tag me on Instagram. The piece sells out immediately. It definitely makes things move faster."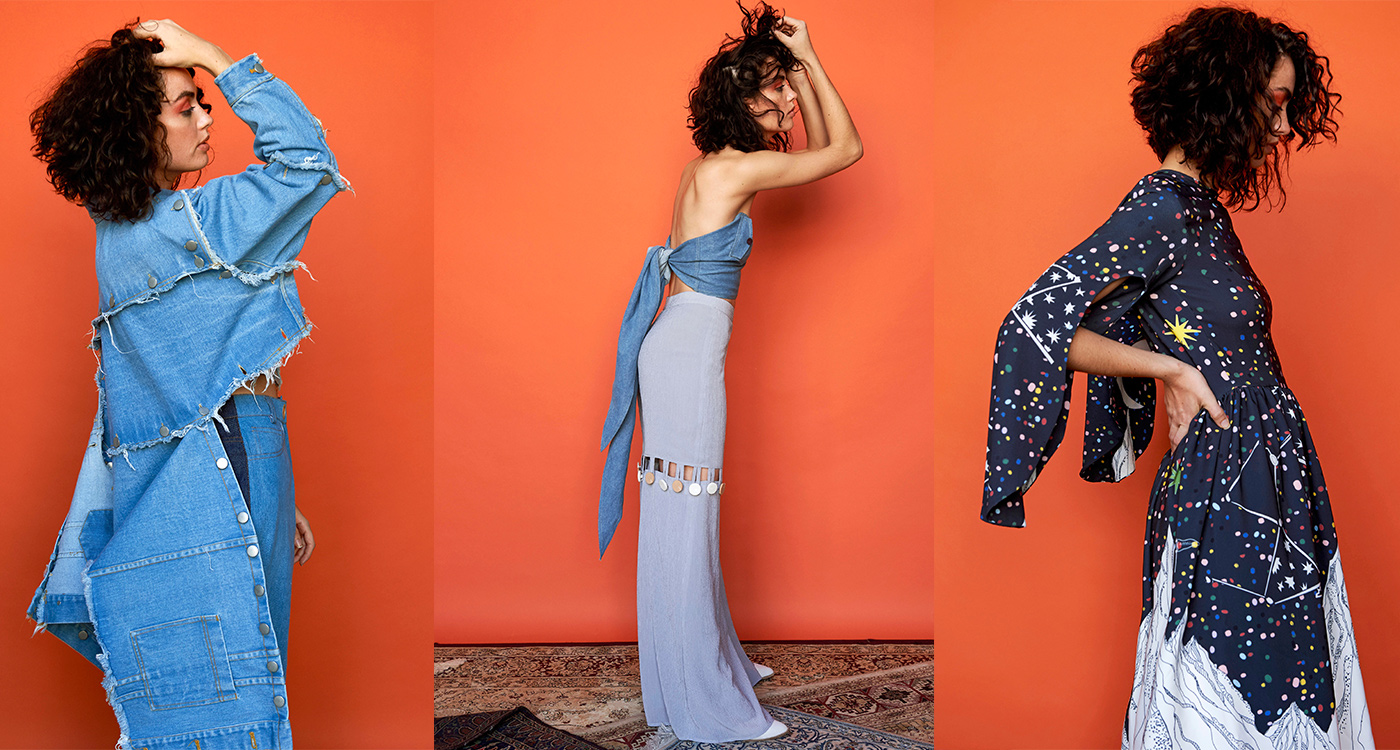 Al Banna currently relies on regional stores and private orders to drive sales, and pays special attention to her social media, run entirely by the designer herself, knowing full well how crucial the platforms are as marketing tools in today's culture. She's also currently working on an online store set to go live in February.
Despite Reema's unwavering confidence and bold optimism common in millennials, in the flesh she looks much younger than her 31 years. She's cool, fresh-faced and giggly but there's something refined and scholarly about the petite designer. She's comfortable regularly updating her Instagram page for it's 24,700 followers, but when it comes to the design process, prefers to sketch by hand. "I'm continuously adapting the way I think when it comes to the business yet I don't think I could switch to digital drawing. I'm an old soul in that way," she smiles. "Plus, it's worked well for me so far."
Possibly the key to Al Banna's success is her ability to evolve, adapt and fearlessly experiment while singling out her strong points. Her architectural silhouettes and experimental shapes have got sharper and more refined each season, and she is continuously introducing new elements, carefully curating her craft as she goes. Last season she introduced white shirts into the collection, this season it's denim. Reema says she sourced it raw from a UAE supplier and washed and treated it herself to get the perfect colour and finish. And of course there are those all-important prints in each and every collection. They're bold and playful, and are created from illustrations Al Banna herself sketches.
The common advice from the DDFC/Vogue Fashion Prize jurors in fact, was for the designer to focus on her prints. "I totally respect their advice, and I will concentrate on my prints more going forward but I still want to experiment," she laughs. "I don't want to restrict myself in any way, I have too many ideas for the future."