September 6, 2018 admin
What inspired you to become a Formula One driver?
I used to watch the Grand Prix races with my dad growing up, and I wanted to be Ayrton Senna. Everyone should dream big, and I've never stopped pursuing mine since then.
If you could be anything other than a racing driver, what would it be?
Superman has always been my favourite superhero – and he still is to this day, he can do everything! I always wanted to have the power to fly.
What is the first car you ever drove?
Growing up, one of our neighbours owned a radio-controlled car and he let me have a go when I was about four or five-years-old. It was super fast, and my dad couldn't believe how good I was at driving. I then began to participate in radio-controlled car races hosted in a farm in the countryside. I was at least ten years younger than everyone else.
Do you follow any rituals or do you use a charm for luck before an important race?
I have a good rest the night before the race, and arrive at the track the next morning full of positivity. Before qualifiers, I listen to my favourite tracks, and pray for everyone to be safe.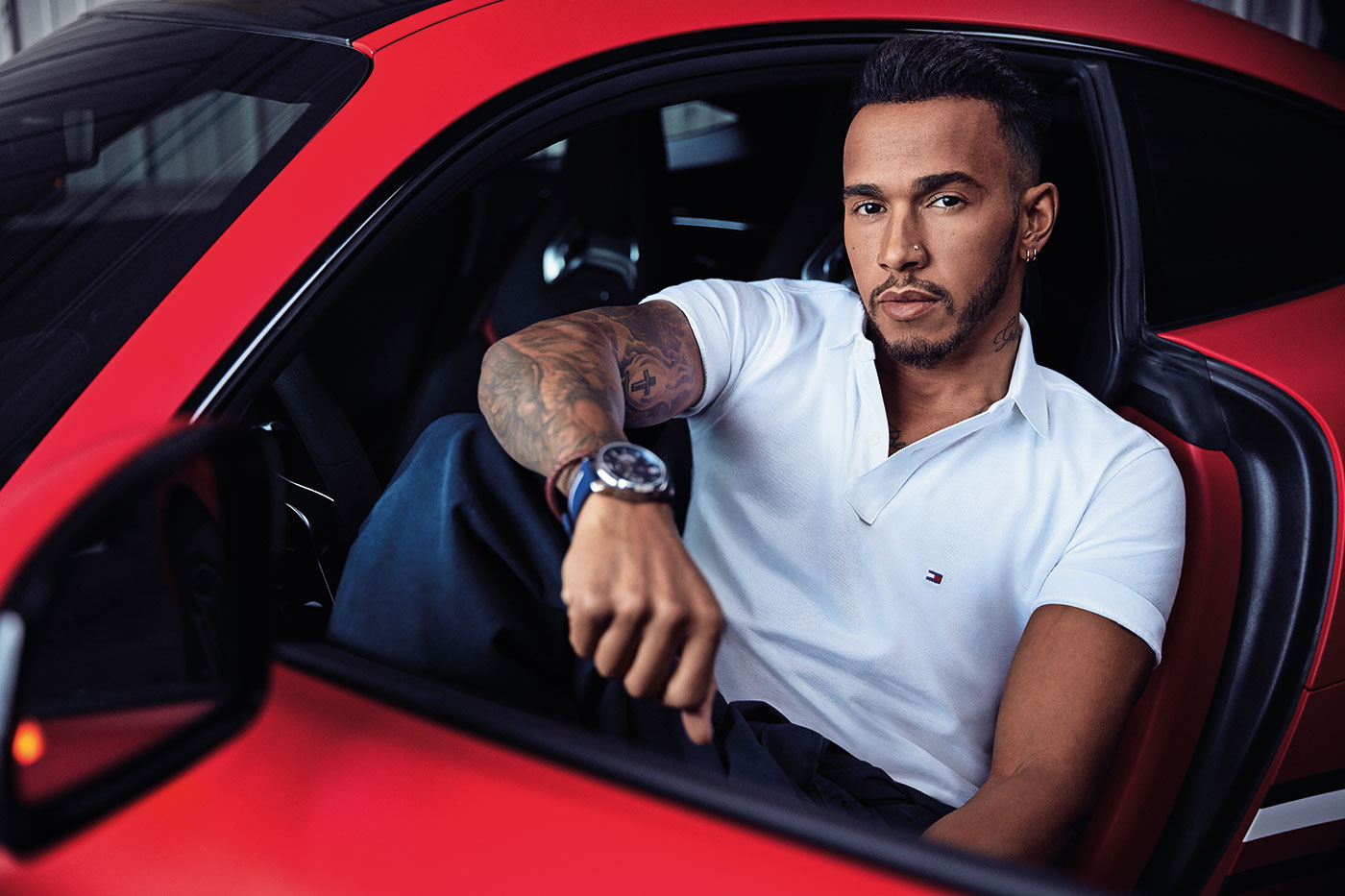 What do you think of just seconds before the race starts? And during the race?
I always remain focussed on the job at hand, to win the race, and everything else is just noise. Thanks to years of experience, I'm able to compartmentalise what's not important at that moment, and concentrate on getting myself and the team standing on the podium at the end of the race. Mental power is everything.
What is the learning you have gained from your career as a racing car driver?
Formula One racing is truly a team sport. When I stand on the podium, I represent my Mercedes- AMG Petronas Motorsport team of more than 1,500 amazing individuals. I'm so proud to work with the most passionate, talented and dedicated people in the industry. We're always relentlessly pushing the boundaries and growing together in order to beat our rivals.
Describe the feeling of competing in a Formula One race in one word?
Thrilling.
Why did you partner with Tommy Hilfiger?
Tommy Hilfiger is an iconic American brand that was impossible to miss as a kid, whether you were into fashion or not. Fashion is a growing love for me, and having attended the TommyNow runway event for several seasons, I'm always amazed at how the brand is able to reinvent itself with every collection and through innovative technology. That takes a lot of creativity, and I'm super excited to join the Tommy Hilfiger family.
What do you like about Tommy Hilfiger designs?
I like to stand out from the crowd, and Tommy Hilfiger's cool, all-American designs allow me to add an effortless yet sophisticated twist to my outfits. From perfectly tailored suits to playful and elevated pieces, it's a brand that caters to any occasion.
What are your favorite pieces from Spring 2018 pieces?
I'm a big fan of light outerwear, like the versatile bright blue hooded jacket with racing stripe details from Tommy Hilfiger Sportswear. I love the reversible satin bomber jacket from Hilfiger Collection, which can dress up any look.
What do you have in common with Tommy Hilfiger (the designer)?
I've always admired how Tommy never gave up on his dreams of building a global lifestyle brand, even when times were tough. I believe that when you get knocked down, it's not how you fall that matters, but how you get back up, and Tommy and I both take life lessons away from these moments. Always believe in yourself, and don't let anyone tell you that you can't achieve your goals.
What is your first memory of Tommy Hilfiger?
Growing up I remember seeing the iconic Tommy Hilfiger flag on clothes that celebrities wore, like hip-hop legend Snoop Dogg and Aaliyah.
You got in a car with Gigi for the Spring 2018 campaign – what did you think of her driving skills?
We had a laugh! Gigi was great behind the wheel even though she was quite nervous. It's always fun sitting in the passenger seat and letting someone else roll with it.
Who inspires you?
My father is my hero. Growing up, he spent all his savings and worked four jobs to support my racing career. His unwavering support and belief in my dream brought me to where I am today. I've always admired and been inspired by Nelson Mandela. I'm fortunate to have met him at his 90th birthday party. He told me that even at his age, he is always learning – so I still have a long way to go!
In your personal life, do you live life in the fast lane or do you like to slow it down?
Time is the most precious commodity and using it in the best way is very important to me. I love to spend time with my family, my friends and my godson.
What was your first driving lesson like?
My instructor had to tell me several times to slow down at the road bends and stop revving the engine so much.
How many driving lessons did you take to complete your license?
I only took six hours of driving lessons before passing my license at the first attempt.
How does a typical day in your life look like?
My day generally starts quite early. I'm someone who doesn't need a lot of sleep, so I go to bed late, wake up early, and go for a workout, which I do twice a day. When I'm not working, I love to spend time playing with my two dogs, Roscoe and Coco, or get creative in a music studio.
What is your most important goal in life?
In racing, the goal is to continue to win races and excel in every opportunity I get. Beyond racing, I want to try as many things as possible, like producing music, being involved in fashion, as well as working more with kids and supporting organisations that help animals.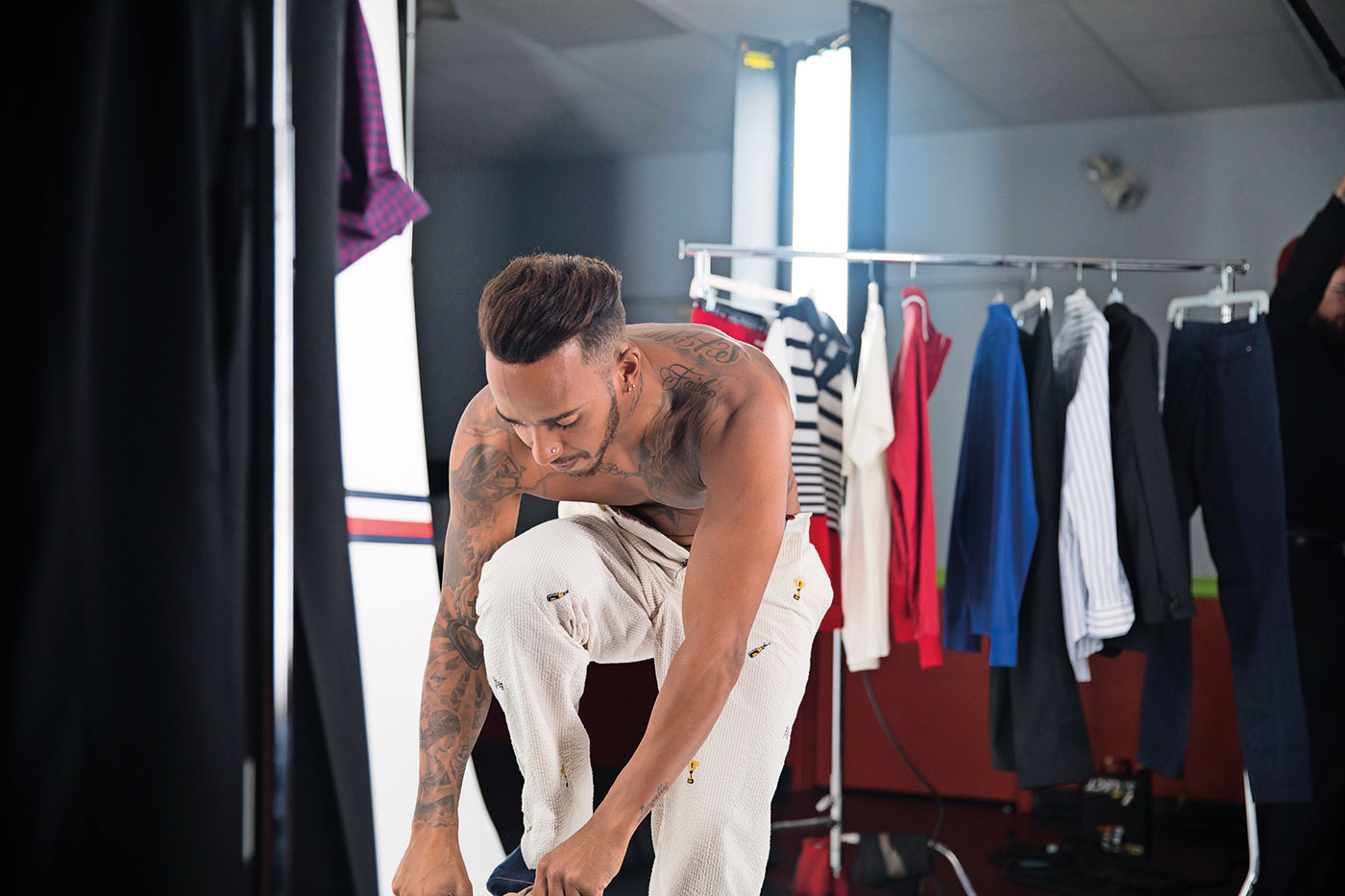 What is one thing people would be surprised to know about you?
Music has been a huge passion of mine since I was a young kid, and I started playing the guitar when I was 13-years-old. Today, when I'm not training for a race, I'm generally in the studio making music; it's become more than just a hobby.
Why are you involved with so many charities?
Supporting charities is very important to me, it takes nothing out of our lives to help bring attention to important causes. Not only do I take every day as a blessing, but it's also very important to me to give back. My job is also a really good platform to inspire young kids.
What fuels you in your professional life?
As a kid, I always dreamt of being a Formula One racing driver. I never lost sight of that dream, even when people said it would be impossible. I've now won my fourth World Championship title. My family and I are proof that if you follow your dreams with everything you have, they really do come true. I've been driving for 25 years, so it will take time, and hard work. I would never have made it to where I am today without my family and more than 1,500 teammates.
What drives you in your personal life?
I truly believe we are all destined for greatness. We should all take it upon ourselves to try and shine as bright as possible. It will inspire the person next to you to do the same.