April 27, 2014 Frank Hornby
With high collars, plunging backless dresses, tailored cropped tops and smart tuxedo jackets, Karoline Lang's designs are refreshingly un-Middle Eastern, and even her branding doesn't give the game away. She does in fact hail from Beirut and is definitely a talent to watch out for.
By the end of my interview with Karine Tawil, the designer behind Lebanese label Karoline Lang, I realise there's an obvious irony to the fact that Tawil has chosen a pseudonym for her brand. Because make no mistake, Tawil has a resolutely clear idea of who she is, both as a person, and as a designer. That much is clear when she drily pre-empts my question about it. 
Karoline Lang, incidentally, was the name of Tawil's Austrian grandmother, which she chose because 'lang' in German and 'tawil' in Arabic both, bizarrely, translate into the same thing in English – 'tall'. "I was looking for a sign more than anything, and it happened to be her," she explains to me. "And it's not because her name sounds European, it could have been anything, it was pure coincidence."
I'M TRYING TO PRESENT MYSELF AS A PERSON, AS A HUMAN BEING, THAT COULD BE FROM ANY COUNTRY IN THE WORLD. THAT'S WHO MY WOMAN IS.
This is typical of Tawil's approach to life and indeed, her work: a willingness to let things happen naturally, as they should – she often speaks of her 'story', a word that allows everything in her life to make sense. Every good story has its twists and turns though, so it's no surprise that the route she's taken hasn't been a direct one. 
Tawil did not enjoy her BA in business administration and it was only after she graduated, at the age of 21, that she decided to go into fashion, a field that had always piqued her interest. Her decision to move to Milan and enroll in a graduate programme in fashion marketing was due to a perceived lack of opportunities in Lebanon. "It was really hard because I had big dreams, and couldn't realise any of them," she reflects.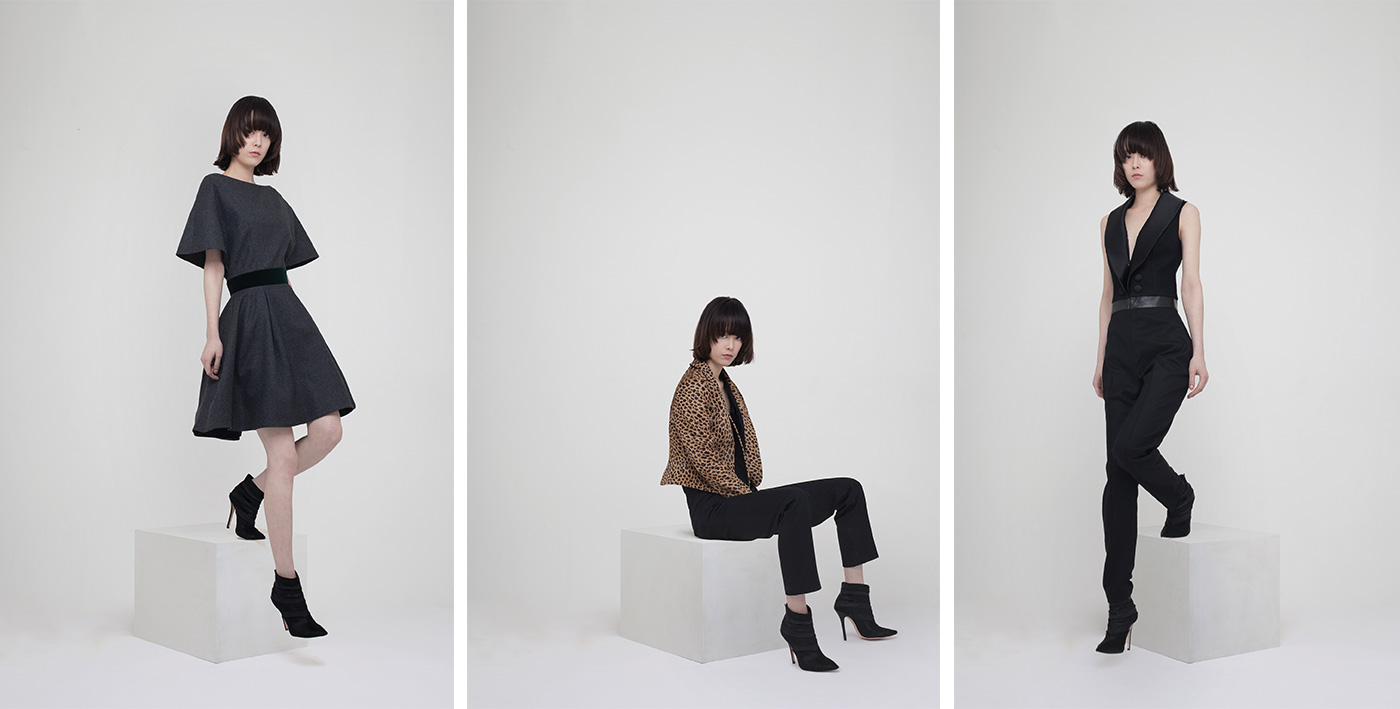 She remained in Milan for an internship at Marni, where she was placed in their product development team, and it was then that she realised she might be cut out for a career in design. So she headed to Paris and joined L'Institut Français de la Mode (IFM), for a degree in design and management this time. This was followed by a stint in New York working for Reem Acra. In 2010 she returned to Lebanon and it was here that the gears for her brand-to-be began grinding into motion, although Tawil says she had never planned it, or if she had, she'd imagined that accessories or jewellery would have been a safer bet. She's quick to add, "I just happened to be in Lebanon – I could have been living in any other country. It's linked to my personal experience more than anything." 
I ask her whether she identifies as a Lebanese designer, or if that is a label she would rather resist, as her ambiguous choice of name suggests. "I'm very proud of being Lebanese and I'm proud of where I come from," she responds, "but for my brand, I'm trying to present myself as a person, as a human being, that could be from anywhere in the world. That's who my woman is." Testament to this, her clothing is resolutely international and modern, something that sits comfortably amongst her contemporaries in Paris, where she has shown her collections for the past three years. 
"I began with one single dress. That's how it started," she continues. After an initial launch in Aishti four years ago, she's now in her fifth collection. And the signatures of her style are already clear: architectural lines, clean cuts and unusual blends of materials that travel from season to season. She describes her collections as a constant 'continuation'. "I'm escaping everything to do with trends," she says, "what counts is when you see a garment from my work and you recognise it, whether it's from winter or from summer." In this sense, Tawil seems to be working towards something more solid and sustainable in a fashion environment that never stays still. She has discovered what she's good at, and she's sticking to it.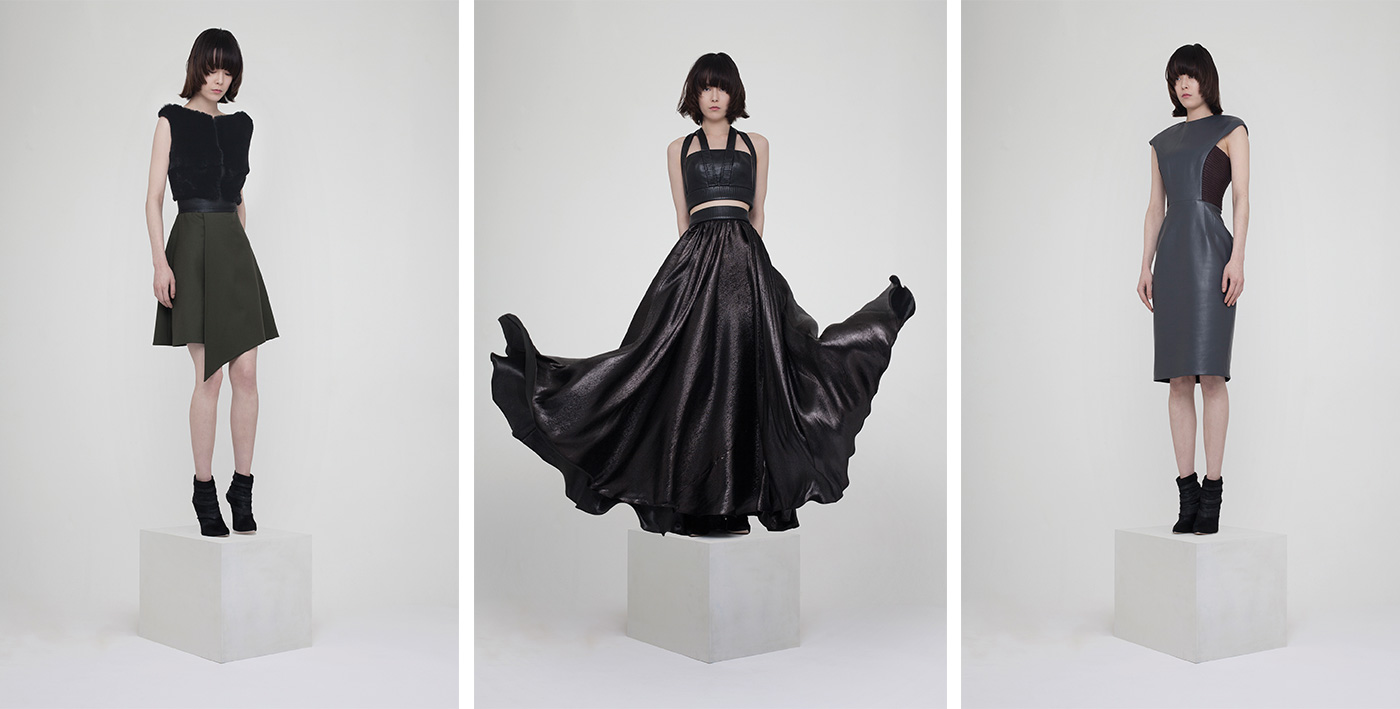 For her latest Autumn/Winter collection, she enjoyed working with what she calls 'noble' materials. You'll find wool paired with velvet, pony skin tops, suede belts and mink jackets, and knitwear teamed with patent leather skirts. Colour-wise, a strongly monochrome palette is livened up by burgundies, blues and leopard prints, and the beauty is in the details, from padded leather straps to braided and pleated leather corsets. Her clothes have a strong textural and tactile quality that you feel might well become Tawil's trademark and she isn't afraid to play with proportion either. The collection includes high-waisted pants, cropped jackets and wool mini-shorts worn with peplum tops. Her bold, asymmetric cuts add sweeps and edges to the silhouettes. 
Tawil's work has an overarching theme of femininity. When I bring it up, she leaps to tell me that she's just as interested in incorporating masculine tailoring in her work, which suggests she's reluctant to be typecast. "I feel we're losing femininity a bit in fashion," she does however concede. "These days, it is more fashionable to be casual. But my work is feminine and very contemporary, I insist on that. I'd like to feel and know that what I'm doing is timeless but actual. I'd like to talk to a woman who lives in the now." With this in mind, it's no wonder that Tawil refers to the women in her family as her biggest inspirations.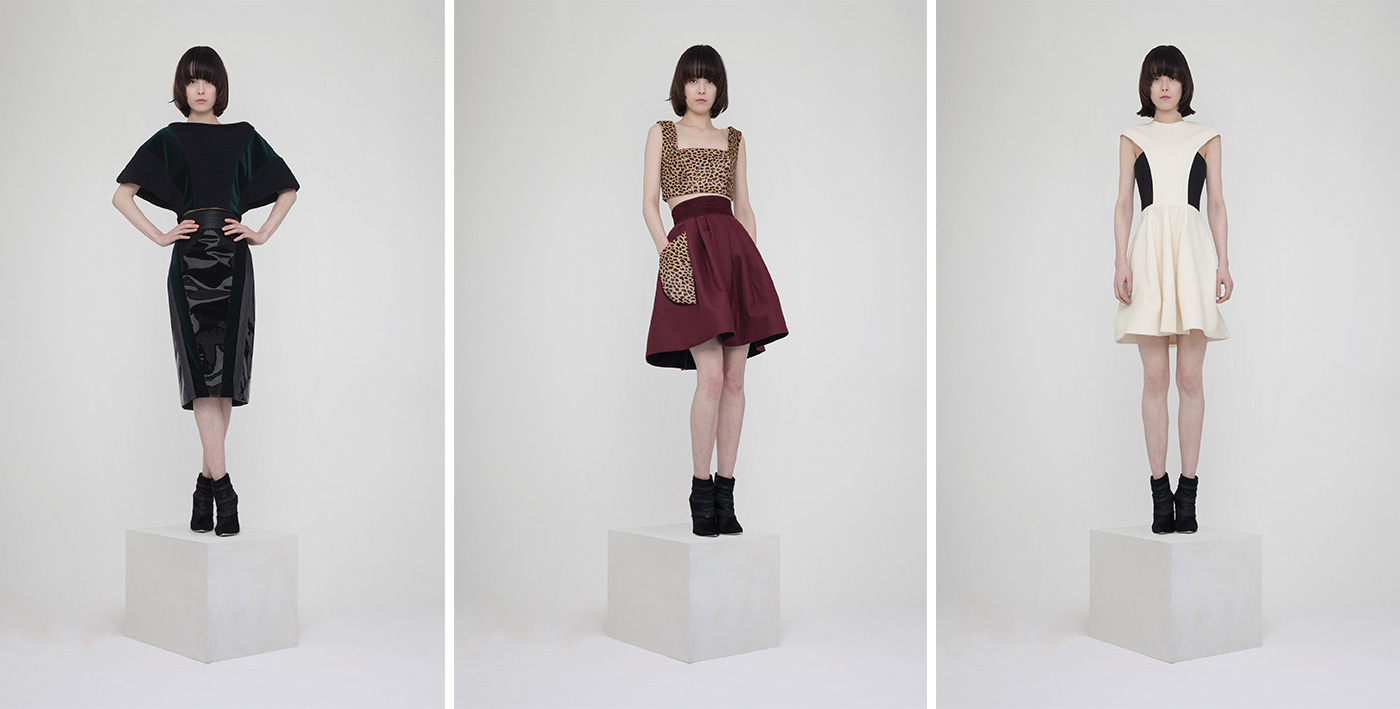 Talking me through her design process, she tells me that she never draws, she prefers to work directly onto the body, sometimes even onto herself.  She designs the clothes to "wear the woman" like a second skin. "I feel more at ease working on the woman's body," she says and the result is a series of body-conscious garments that are slick, smart and sexy, an oft-difficult trio of effects to balance. It seems to me that Tawil's woman dresses unmistakably for herself, which is refreshing in the context of much of Lebanese fashion and its attention-grabbing style.
One might observe that being a self-described late starter hasn't hindered Tawil in the slightest. In fact, the no-rush approach seems to be paying dividends. While her designs are currently stocked in Paris, Khobar, Hong Kong and Moscow, she opened a Beirut showroom in Achrafieh last April, which so far, has kept the customers coming. "Touch wood, it's been very successful," she beams. "People say my designs are different, which is the biggest compliment that you can hear. They feel happy wearing my clothes, which is why I design." If she continues to follow her instincts, there's every reason she will continue to do so.