December 12, 2009 Daisy Mohr
The talented Lebanese fashion designer Rabih Kayrouz has had a phenomenal year: he was accepted into the exclusive Haute Couture club, launched the Starch boutique to help up-and-coming talents and now has become the recipient of Bespoke's third annual Ultimate Fashionism Award.
He surely wouldn't want to call it an achievement, but Rabih Kayrouz is very happy to be chosen as this year's winner of our Ultimate Fashionism Award. "I don't like to use the word achievement The talented Lebanese fashion designer Rabih Kayrouz has had a phenomenal year: he was accepted into the exclusive Haute Couture club, launched the Starch boutique to help up-and-coming talents and now has become the recipient of Bespoke's third annual Ultimate Fashionism Award.because after reaching an achievement you might stop and relax. I prefer to call things a push," he discloses one recent morning in his atelier on the upper floor of a grand building in Beirut's Gemayzeh district. Kayrouz, one of Lebanon's most talented designers, has managed to achieve a lot in a short time. One of this year's highlights was the invitation to join the prestigious Chambre Syndicale de la Couture Francaise. This exclusive club of designers whose craftsmanship and imagination allows members to label their fashion houses 'haute couture' may be tiny but Kayrouz is now one of them. "It feels great," he exclaims. "It is very encouraging and it helps a lot. We are not many," he says but is quick to add that he still feels the same. "I don't suddenly feel I am better than my colleagues that are not in this club. We all have our own style."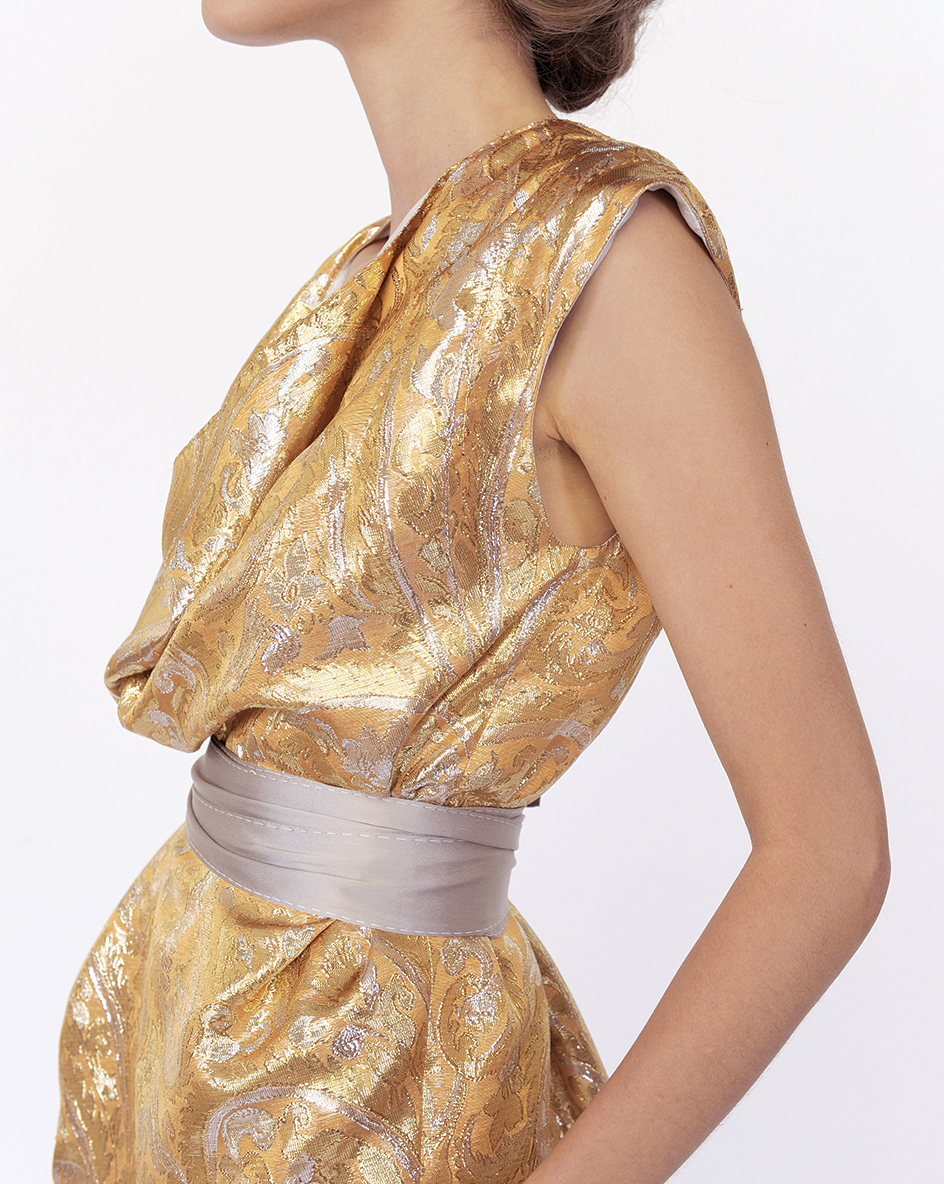 The Chambre Syndicale divides its designers into different categories. Eleven permanent members (including Christian Lacroix, Chanel, Givenchy and Jean Paul Gaultier) are the mainstays and may use the prestigious term 'haute couture' to describe their collections. There's also a category for invited guests – currently numbering 15. The only other Arab designer is Elie Saab, who has been a correspondent member since 2006. Kayrouz timed the opening of his Parisian atelier to coincide with the invitation. Located in a former experimental theatre in the Seventh Arrondissement, he turned it into a beautiful, unusual space for his elegant pieces. He exhibited his designs as pieces of art, rather than hosting a catwalk show. "The location is very unusual, even for Parisians. The combination of a place they didn't know with a designer they didn't know was an opportunity for a good surprise. They were all curious to check out this new designer coming to town and I have a feeling they weren't disappointed." Clearly underplaying his Parisian debut, Kayrouz is humble and polite and not the boastful sort.
"When I decided to be in Paris, I realised I was in an international playground. I have to guarantee the quality and lots of other things," he says. For someone that claims he doesn't like planning, he now has a lot of responsibility: "I work by feeling, and I follow my heart. Paris just happened. I was on a trip there and decided I had to be there. I don't like planning at all. If you'd ask me what I'd be doing in January, I actually have no idea. I like it much better when I don't plan; it's rather useless. I guess this is the way I grew up: we could only do things if the situation allowed."
Born in 1973, Kayrouz grew up during the Lebanese Civil War. The son of a baker, he lived in Ghazir, a village outside Beirut. "As a ten-year-old I was sure I wanted to be a fashion designer. Don't ask me why. There really is no reason. I don't have any romantic stories to tell you; I didn't take my mum to the tailor and then realise this is my calling. I am from a simple family and clothes certainly weren't the most important things in life – we had other worries." Yet as a young boy he spent most of his time drawing dresses and watching Parisian fashion shows on television. Kayrouz was only 16 when he left Lebanon to study at L'Ecole de la Chambre Syndicale de la Couture Parisienne. He backed up his education with atelier apprenticeships at Dior and Chanel. In 1995, he returned to Lebanon to fulfil his military service before which he presented his work at the Salon des Artistes.
Once released from his army duties, the 24-year-old Kayrouz was preparing to leave for Paris again when a friend of a friend phoned him. She had been shown a few of the talented designer's sketches and she decided to take a gamble by requesting he design her wedding dress. "She was courageous. This probably became the most classic dress I have done. She inspired me to do it that way. She was a very classy lady." The dress was quite the success and Kayrouz's reputation was on the up.
In 2004, he established Maison Rabih Kayrouz and staged his first of many fashion shows in Lebanon – a country that has been an inspiration for him, "Here you have beautiful light and lots of sun. There is a summer attitude." Yet it's clear that his style transcends geography. "These days we are all exposed to the same images wherever we are. It is often difficult to see where designers come from. But any designer, when faithful and loyal to his country, will always be inspired by the place where they live. When you see my clothes, they may not look oriental but they feel oriental when you wear them. It's a subtlety."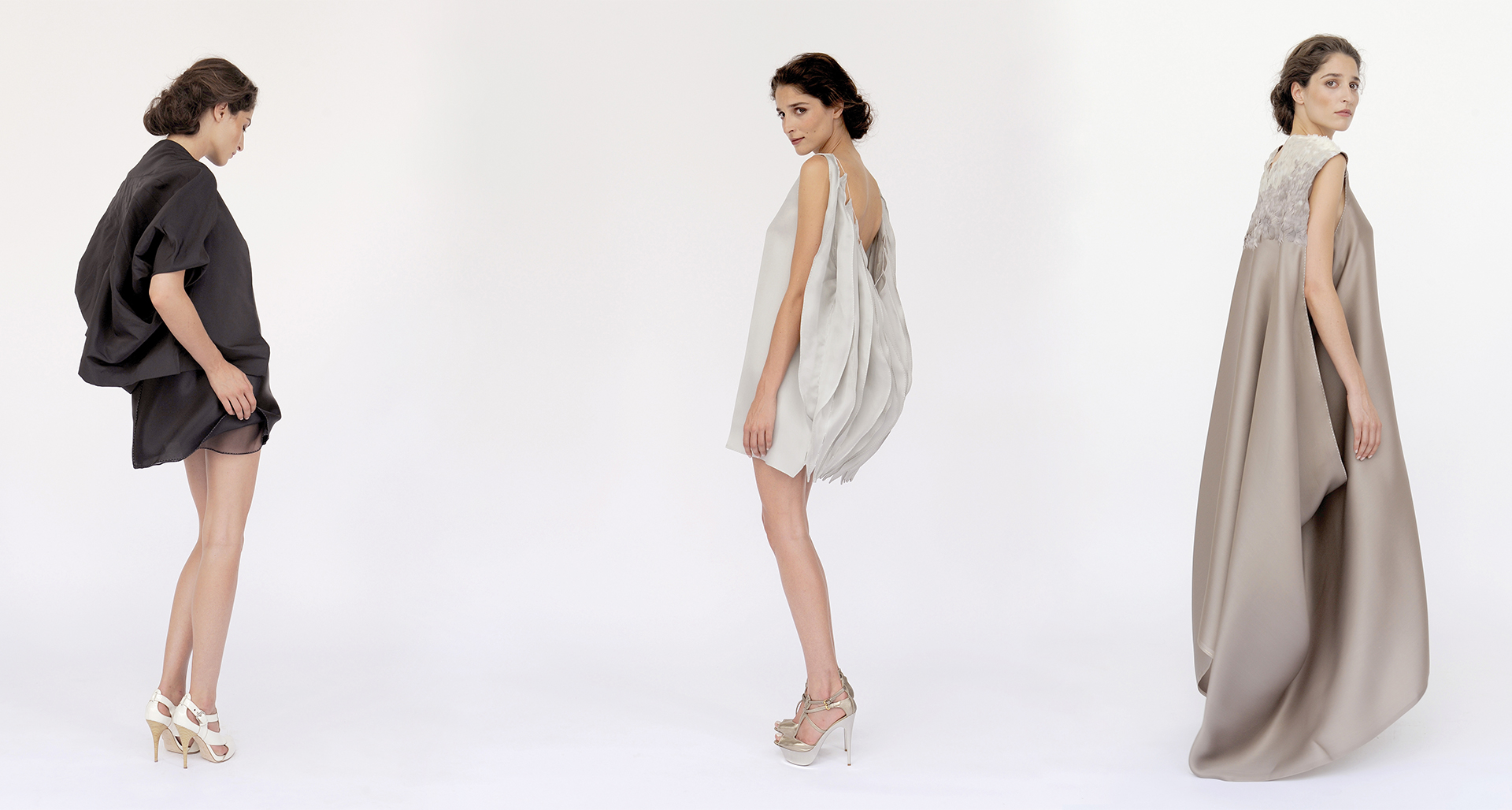 Yet when asked who he'd love to dress, he pauses for a while to think: "Eccentric 19th century ladies," he says and almost surprises himself with his answer. "I'm sure I'd have fun. You know, those travellers of the 19th century? I wouldn't dress them in 19th century outfits but I like their attitude. They were ahead of their time. It was their lifestyle, adventurous and unconventional, mixing cultures. That's what I like about them. Those ladies inspire me and it would be interesting to see how they'd carry my dresses today."
Although he is now having to produce more and more dresses, he keeps a close relationship with his clients. He makes about 50 wedding dresses a year and is present for almost every fitting. "I like to please people. I love people to like my design. She has to be comfortable in her dress." Most of his personalised and unique gowns are still produced in the atelier in Gemayzeh where he has worked since 1998. He has about 25 people working there. "Before I was worried about paying their salaries due to the volatile political situation. Now I am a bit less affected," he says. But still he worries about the problems in the country. "All these problems are not nice. Your country is kind of like your family. I love Lebanon. It's as if your parents want to divorce and you don't want them to. I'd love this to be a peaceful country. It would help us with our state of mind. If everybody does his job well and helps others it will be great. But, you cannot only do your own thing and forget about the rest. Think about the street, not only about your house. Think bigger, think about public life, not only private."
Kayrouz is doing just that through his new Starch boutique, a groundbreaking space for young designers. There, right in the middle of Beirut's Saifi Village is a platform for young emerging talents to showcase their work. "There aren't so many opportunities here. We get them fresh out of school when they still have the passion and a lot of enthusiasm. We like to encourage their freshness and creativity. Sometimes people simply have the talent and don't need to first work for others," says Kayrouz who worries that without guidance, talented designers will find it difficult to transition into the working world after graduating from school. Throughout the year, designers submit their portfolios and once a year, with the help of a committee, Kayrouz makes a selection and then guides the designers through the development, presentation and promotion of their first collection. The concept came from Amsterdam: "I loved the idea and we convinced Solidere [the company in charge of developing Beirut's city centre] to give us a store. I didn't do it to be original but because I really felt like doing it. It's not out of my own frustration. It was just a passion that came out. I was also helped to launch."
Perhaps one day we'll see Kayrouz's acolytes following in the master's footsteps. For this erudite and altruistic man, that could well be his proudest achievement.