January 18, 2018 Warren Singh-Bartlett
House of Today's Cherine Magrabi is propping up regional talent on the international stage. Her visionary concept is inspired, innovative and most of all- it's working.
Anyone casting even a cursory glance over the Lebanese design scene today will notice that the country's game has strengthened significantly. The number of players has proliferated, as have design-oriented university courses, there's barely a regional fair that doesn't feature Lebanese talent. Beirut's Design Week has become hands down the most influential event of its kind anywhere in the Arab World and the Beirut Design Fair, a stunning new event organised by Hala Moubarak and Guillaume Taslé d'Héliand, which was held for the first time this September, unleashed a deluge of talent that definitively demolished the notion that Lebanese design is the sole preserve of the same old clique of names.
None of this surprises Cherine Magrabi. As the organiser of one of the city's longest-running design events, House of Today, she has always been bullish about Lebanese design. "I always wanted to gather our designers together under one roof and when I felt I could make a difference, I threw myself into it," she tells me, as we chat in her light-filled office in a tower at the Starco Centre, overlooking the former home of the Arab Image Foundation and the sparkling Mediterranean beyond. "House of Today set out to become a reference in terms of Lebanese design and we're succeeding. Now, institutions are coming to us."
The crucial difference in her approach was that, unlike the design events that preceded House of Today, Magrabi recognised that in the absence of any kind of state support, the only way Lebanese design would manage to become more than a crafts movement, was if local designers were given a helping hand. And so, much like Starch Foundation and Creative Space have done for fashion, House of Today works hand-in-hand with designers, mentoring, curating and showcasing their work, offering scholarships, sponsorship and connecting them with the wider world.
By providing access to funding, business management advice and also to materials and manufacturing techniques not available in Lebanon – a country with a strong tradition of traditional crafts like wood and metal work but with a relatively weak manufacturing base – there has been a quantum leap in terms of the kinds of proposals Magrabi is now presented with.
I always wanted to gather our designers together under one roof and when I felt I could make a difference, I threw myself into it.
Ordinarily, this would be a gap year for the House of Today: because of its behind-the-scenes involvement, the event is held on a biannual basis. The last edition, held last year at the Steven Holl-designed Beirut Yacht Club on the former St. Georges marina, was particularly successful and included a collaboration with the Wallpaper* Pop-up Store.
But this year, to shake thing up, House of Today is taking three of its more successful alumni – Khaled El Mays, Rami Dalle and design duo Sayar & Garibeh – to Design Miami, the international design fair held each December alongside Art Basel Miami.
The trio are taking part in Curio, an exhibition platform inspired by the defunct tradition of the curiosity cabinet and which according to the Design Miami website, emphasises 'surprising installations of scientific and technological research alongside handcraft and creative production'.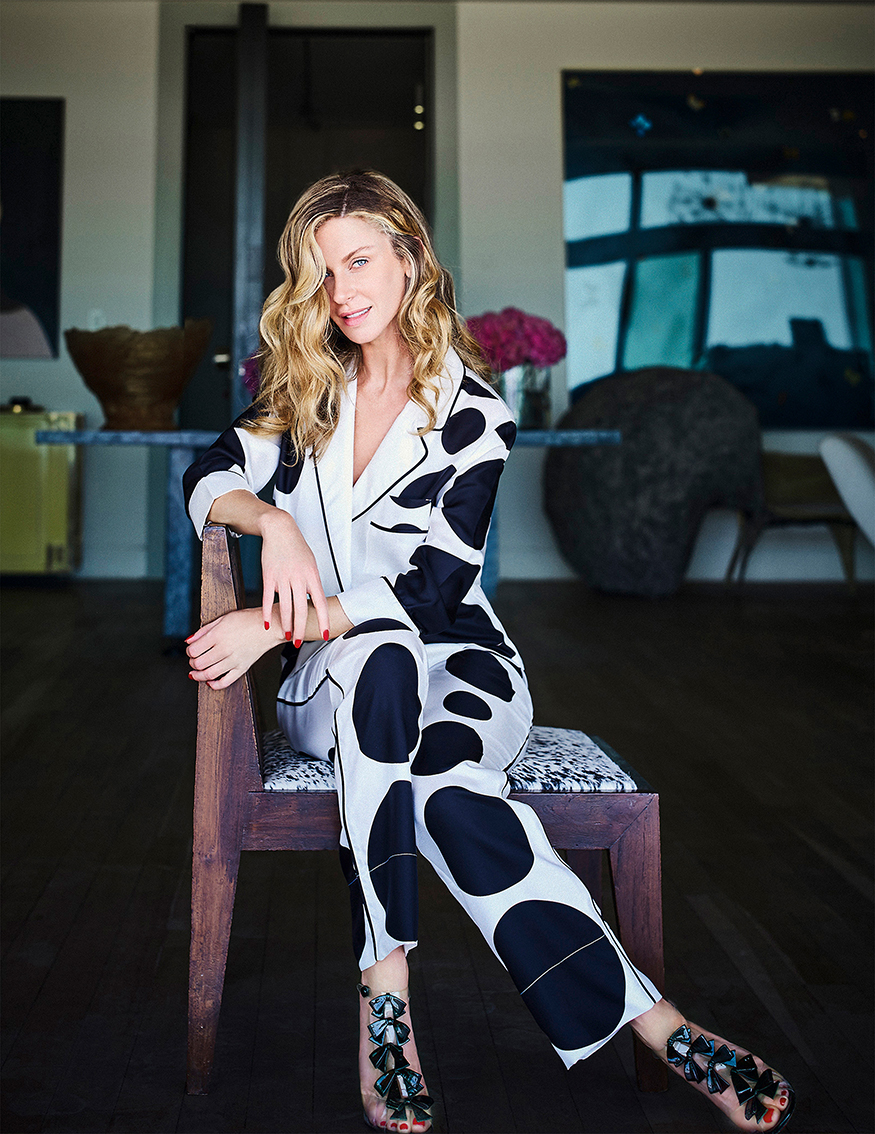 The House of Today cabinet, one of ten selected for this year's show, will showcase pieces specifically made for the exhibit by El Mays and Sayar & Garibeh and which are based on the notion of using materials usually considered as worthless, while Dalle is responsible for the creation of the backdrop, a sea of irregular ceramic plaques, each of which contains some memory or fragment of Lebanon's nature, history or culture.
"We applied and were accepted. We've been working on it for the last eight months now, " Magrabi says simply, adding that she chose the three designers for the project on the basis of the diversity of their individual aesthetic. "Having our designers compete at an international level gives them more recognition."
While it would not be fair to suggest that Curio is a breakthrough moment – all of the designers involved have already had their share of international press coverage – it is a powerful platform.
"They were curious," Magrabi says, referring to the jury at Design Miami, "they had no preconceived idea of what Lebanese architecture or design might look like and they really wanted to see what we would do."
"Lebanese design has lots to offer. It has humour, sophistication, sensitivity," she continues. "There are many layers to the Lebanese aesthetic. We are different and there are manufacturers we work with in Europe who are very interested by what our designers do."
Courting interest from international exhibitions and international manufacturers, it may be that at long last and despite the odds being stacked against it, the quality, inventiveness and local-yet-global appeal of Lebanese design is getting the recognition it so richly deserves.
The House of Today Design Biennale 2018 takes place December 12th-15th at 3Beirut, in downtown Beirut.