November 13, 2013 admin
It's hard to imagine that Bottega Veneta was on the brink of bankruptcy when Tomas Maier took over as creative director but during his thirteen years in charge, he hasn't just created riches, he's brought much needed respect back to the luxury goods label.
Bottega Veneta might mean 'small shop from Veneto' but it was actually founded in the town of Vicenza, in the Veneto region. That was back in 1966 and quickly, it became synonymous with handmade buttery soft leather goods. Almost from the get-go, customers clamoured for the brand's wares, especially those that featured intrecciato, a distinctive crosshatched weave.
Bottega's star peaked in the 1980s. A decade later, with scant regard for its founding slogan 'When your own initials are enough', the marque had begun to drift far from its core values throwing itself into the era's bling-laden excess, brazenly flaunting its logo on many of its products. Perhaps unaware of the proverb "do not be ruined by your first failure or spoiled by your first success", Bottega found itself lost at sea. With barely a vessel on which to stay afloat, analysts agree that by the turn of the new millennium, it was essentially a bankrupt business.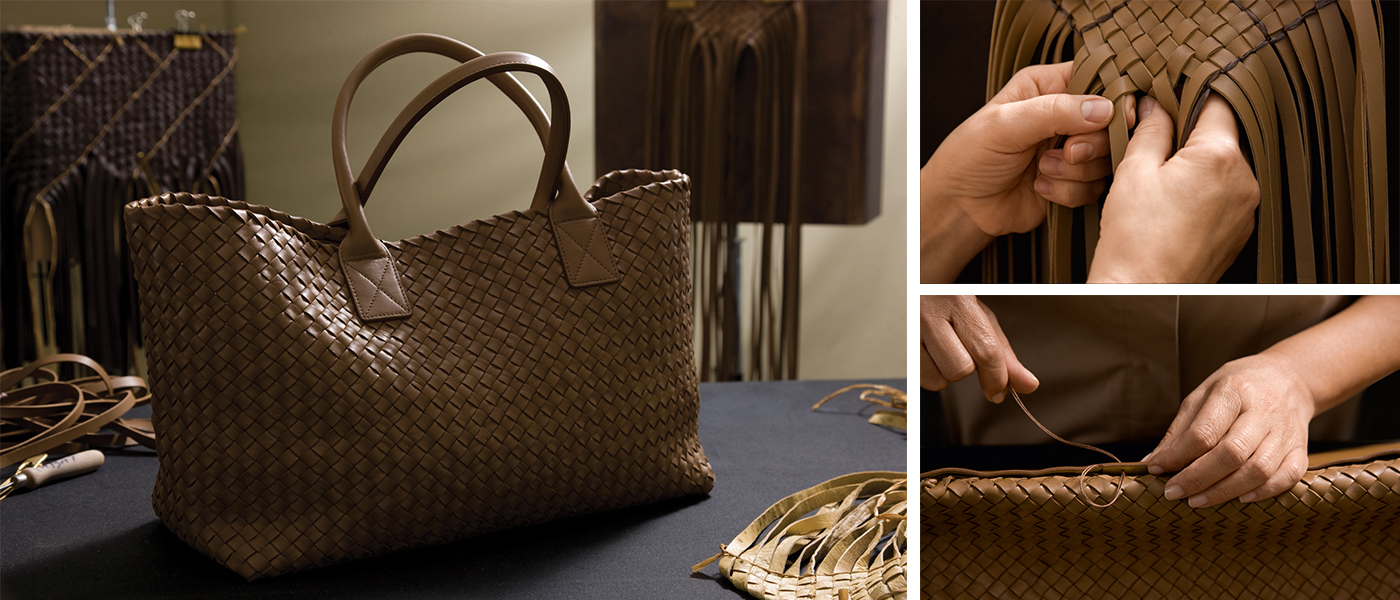 Luckily, the story does not end there. This was thanks in no small part to Arab money – and more specifically, Bahrain's Investcorp, which had rescued Gucci from a haemorrhaging of its own and set it to rights before selling it on to French luxury goods firm, PPR. In 2001, now flush with cash, Gucci was advised by its then creative director, Tom Ford, to diversify. It bought a stable of brands, including Sergio Rossi, Balenciaga, Boucheron and, crucially for this story, Bottega Veneta.
Ford appreciated that in Bottega you had a heritage brand with a highly talented workforce and he knew that under the right kind of leadership, it could be set back on the straight and narrow. After scouring the luxury world, Ford found his man, a tall, slender German who had worked at Guy Laroche, Sonia Rykiel, Revillon and most recently, Hermès.
"Perhaps what struck me most about Tomas was his simplicity," said François-Henri Pinault, chairman and CEO of PPR, in a Harper's Bazaar interview at the time. "We met at a time when many craved to be noticed by any means and at any cost. His discretion was highly unusual. From the beginning, I was convinced that Tomas' exceptional personality would be a perfect fit with Bottega Veneta's core aesthetic values."
Maier's first act upon taking over was to halt everything – from the ready-to-wear to the accessories – and redefine the principles that would take the company forward: fine quality craftsmanship, contemporary functionality and timeless design. In returning the firm to its 1970s sensibilities, he also brought back that slogan about initials, which he hung over the entrance of the factory in Vicenza. "I have always valued the idea of personal luxury," Maier tells me, when we chat. "To me, if I enjoy something, then that's enough. Quality should be for the buyer or the wearer or the user and not for anyone else."
After much anticipation, the newly invigorated company released its first item, a leather sack with two handles. Bereft of logos, hardware or other adornments, this deconstructed tote, which Maier named the Cabat, showcased not just the all-important intrecciato weave that would become the leitmotif of the whole house, it also confirmed that Bottega was once again a paragon of craftsmanship, quality and authenticity.
"I HAVE ALWAYS VALUED THE IDEA OF PERSONAL LUXURY. TO ME, IF I ENJOY SOMETHING, THEN THAT'S ENOUGH. QUALITY SHOULD BE FOR THE BUYER OR THE WEARER OR THE USER AND NOT FOR ANYONE ELSE."
"I strongly believed that there were people who were more interested in purchasing quality that was understated and of a more personal appeal and who wanted to move away from the logomania of the time," he continues. "I believe that men and women should buy less but buy better and Bottega Veneta's focus on artisanship concerns a commitment to craft and heritage. Creatively, I think much innovation lies in the details, whether unforeseen or beautiful or functional."
In fact, it's all about the details at Bottega Veneta. While Maier, amazingly, continues to wield ultimate control over every aspect of the business, the company's headquarters has grown from 250 people, when he started in 2001, to 2,300 today. And it's still expanding.
"Yes, the company is growing but it still feels small, internally. For me, it is important to be as involved as possible, in order to keep the message consistent and to ensure evolvement."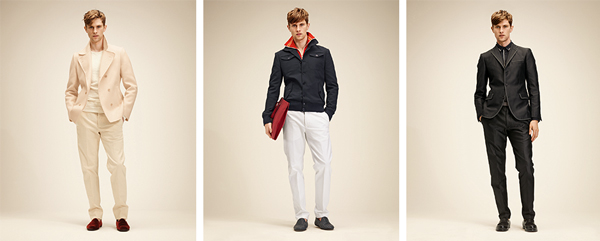 Getting a factory visit was a bit of a coup. Only around ten visits are allowed each year and we were granted access just as the company was putting its finishing touches to the spring/summer 2014 collection. The experience of witnessing their artisans at work was an eye-opening one and we learned a great deal about the fabrication process. For example, the time-consuming intrecciato weave is achieved by die-cutting slits just 1.5mm apart, into a large pieces of leather and then passing ribbons of the same leather through those apertures, one strip at a time. Then there's the painstaking way leathers are tested to make sure they have the elasticity, resistance, abrasion and resistance to humidity and temperature that customers expect. We were shown how one special order bag had taken 24 crocodile skins to create, with each attached to the next via a patented zigzag technique that makes the stitching utterly invisible.
There is a palpable energy in the factory. Employees are proud of their work and while they have many stories to tell, one condition of our access is that those stories remain off-record. This is because Maier believes that the goods should do all the talking. "Bottega Veneta is a brand that is focused on the fundamental integrity of its products. These products have a story to tell, a sensibility in material and colour. We're always trying to make things lighter, simpler, less obvious, pieces that are beautiful from afar but so complex, they are best appreciated up close. It's the ultimate private experience of extraordinary workmanship."
Unlike any other brand in existence today, Bottega doesn't treat most of its leathers. This not only gives them a wonderfully open, tactile quality, it also means they will age, wear and tear more easily. I ask Maier if such an approach contradicts his fastidious pursuit of perfection. "Our clients value the ways in which we manufacture our products, leather or otherwise. They also enjoy it when a briefcase ages, when it takes on a patina, when there are dings and scratches in the hide. The product becomes more and more personal, anecdotal. I don't see any disadvantages in this."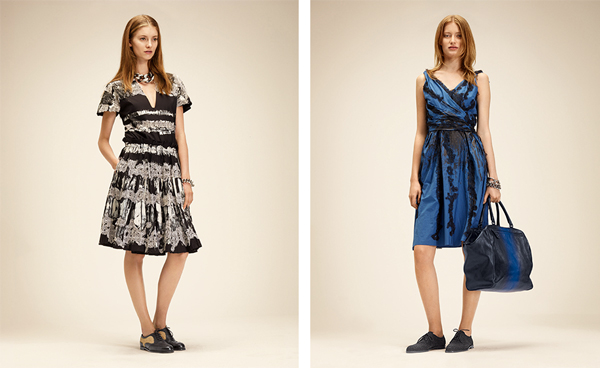 But Bottega Veneta is more than a leather goods manufacturer. It has grown – organically, too – from women's bags to men's, women's ready-to-wear to men's and even into home furnishings. "I never want to do the obvious thing," he continues. "Just because we are originally a leather goods company does not mean we have to do belts, for instance. I always said we would do belts when we had something for them to hold up."
A lovely example of what he calls a concentric approach is how the brand got into homeware. "When we were creating our windows, I didn't want anything traditional," Maier explains. "What I've always liked is this idea of a gesture. When you come home, you take your coat off, you throw it on the bench, you drop your bag, you kick your shoes off."
So Bottega created a bench for a window display on which to nonchalantly display some of their ready-to-wear items and all of a sudden, clients began asking if they could buy it. Sensing an opportunity, Maier agreed. The range has grown from there.
His unique vision for the brand is truly exceptional and (a man after my own heart) Maier refuses, for example, to ever do celebrity endorsements. "Using someone high-profile to promote us contradicts the brand's values. "We're more about private appreciation than public appeal." He also avoids working with fashion photographers, preferring artists shoot his campaigns instead. "I find it inspiring and surprising to see my own work through the eyes of an artist, regardless of their experience in fashion. There is more of a story and a personal link between the viewer and the page. We always try to think if a specific collection could fit with a specific artist's work and I work collaboratively with them to ensure that their vision complements and enhances the vision I have for the collection."
So where does Bottega go next? Unsurprisingly, Maier has it planned. "We're constantly challenging ourselves with workmanship, innovative techniques and new materials, avoiding trends and staying true to the brand's artisanal roots. This will allow us to be both relevant and desirable and we'll always take products forward in terms of creation."
In closing, I ask Mr. Bottega Veneta what misconception about the brand (if any) he'd like to correct. "Pronunciation," he replies, barely skipping a beat. "Too many people say 'Va-neta'. It is 'Veh-neh-tah'."
And it's then that I realise that after all the immense challenges the brand has faced, Tomas Maier has left the simplest one to last.