August 28, 2019 Nadia Michel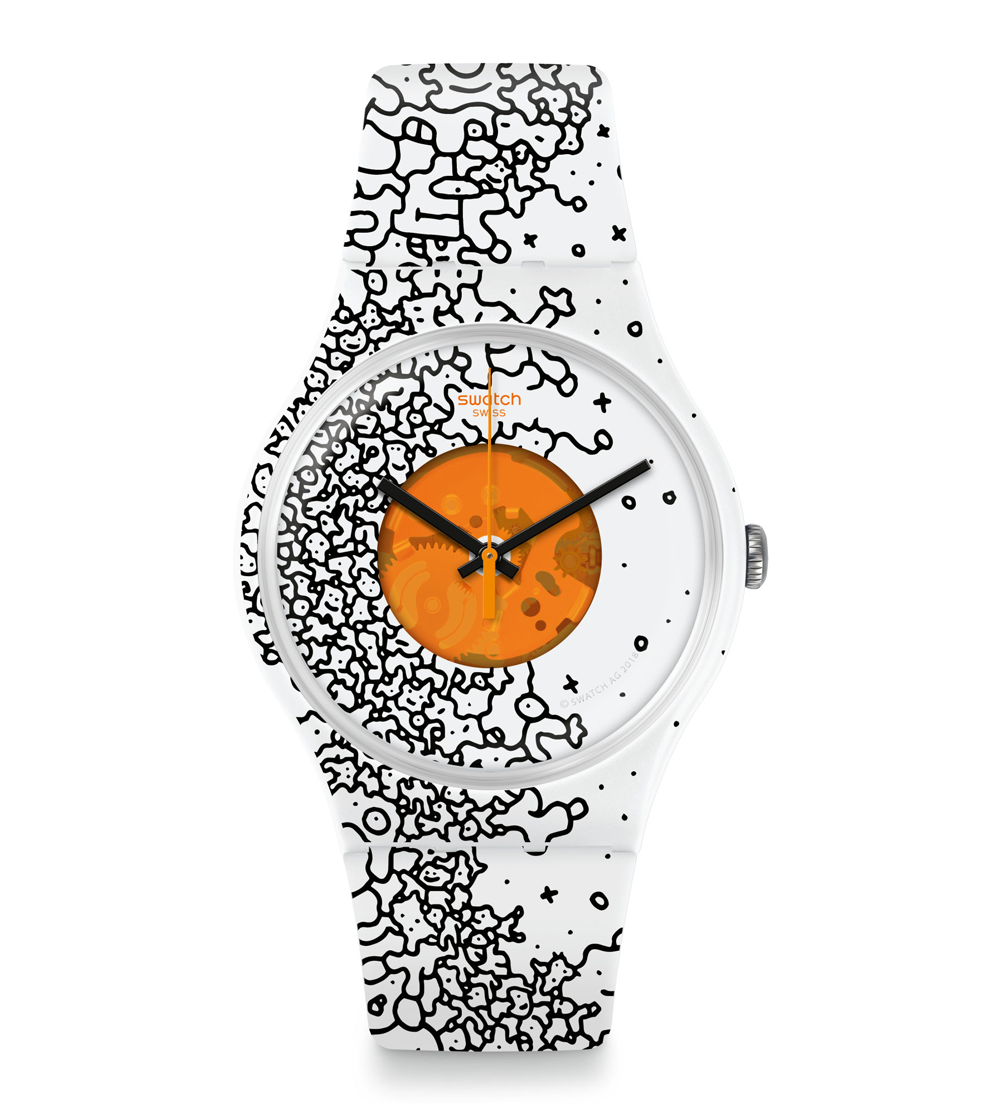 Anyone who's ever been to Beirut has probably noticed some pretty eery-looking bullet marks on the walls of this one particular building to the side of Beirut's downtown ring road. And we're not talking about the generic shell scars you can still find about town – ubiquitous relics of the Lebanese Civil War. We're referring to a specific wall near the once-bustling Monot Street, which is peppered with misshapen holes that appear from afar to be seeping red blood, like open wounds. Except upon closer exception, the red 'blood stains' are in fact cartoonish characters, the signature characters of the artist and activist Jad El Khoury, AKA Potato Nose.
It's one of many city walls this former architect illicitly transformed with his childhood doodles, some repelling equipment and several cans of paint as part of his 'War Peace' movement, a project he launched over a decade ago under the cover of his alter ego's amusing name. Meant to draw attention and serve as a reminder of the horrors of war, the murals have added colour and humour to the decrepit remnants of a fifteen-and-a-half year war that ended in 1990.
Those interventions, as he calls them, were followed up with a more law-abiding project he called Burj El Hawa (or Tower of Wind) last year, when he outfitted an abandoned, forty-two storey building with colourful curtains in every single one of its 400 dark, empty window frames (with the approval of the Lebanese army and the support of local art house Letitia Gallery).
"I chose to use the same sort of curtains you find on the balconies of buildings in the poor neighbourhoods of Beirut," he explains, before adding that the skyscraper – known by most people as the Burj El-Murr – was initially intended to serve as the Trade Centre of Lebanon.
"In Paris they have the Eiffel Tower, in New York the Statue of Liberty and in Beirut you have the Burj El Murr," Khoury suggests. Except in Beirut, the dream turned to nightmare before its conclusion, when it was taken over by snipers looking for the perfect vantage point to aim at targets on the city's Green Line, a demarcation separating opposing forces in East and West Beirut.
"I wanted people to look at these buildings. We've become so used to looking at the traces of war that we don't see them anymore. I want the post-war generation to learn from what happened," he says of the installation that brought new life to a sombre monument, with its drapes billowing in the wind.
The installation is now the subject of a documentary and art installation Khoury is presenting at the first edition of the Countless Cities Bienniale (June 28th to October 28th) that's going to be held in the tiny town of Favarra in Sicily, with the aim of debating and contributing to the implementation of the UN's Sustainable Development Goals (SDG) and the New Urban Agenda (NUA).
Khoury's message of peace will also make it's way around the world in a biggger-yet-subtler way: following his Art Laguna Prize in 2018, Khoury has been tapped by Swatch to produce Orange Pusher, a watch design depicting his fanciful drawings, part of the brand's graffiti-inspired collection called 'Listen to Me'.
It may finally be time for the small Mediterranean country to leave the darker remnants of its past behind.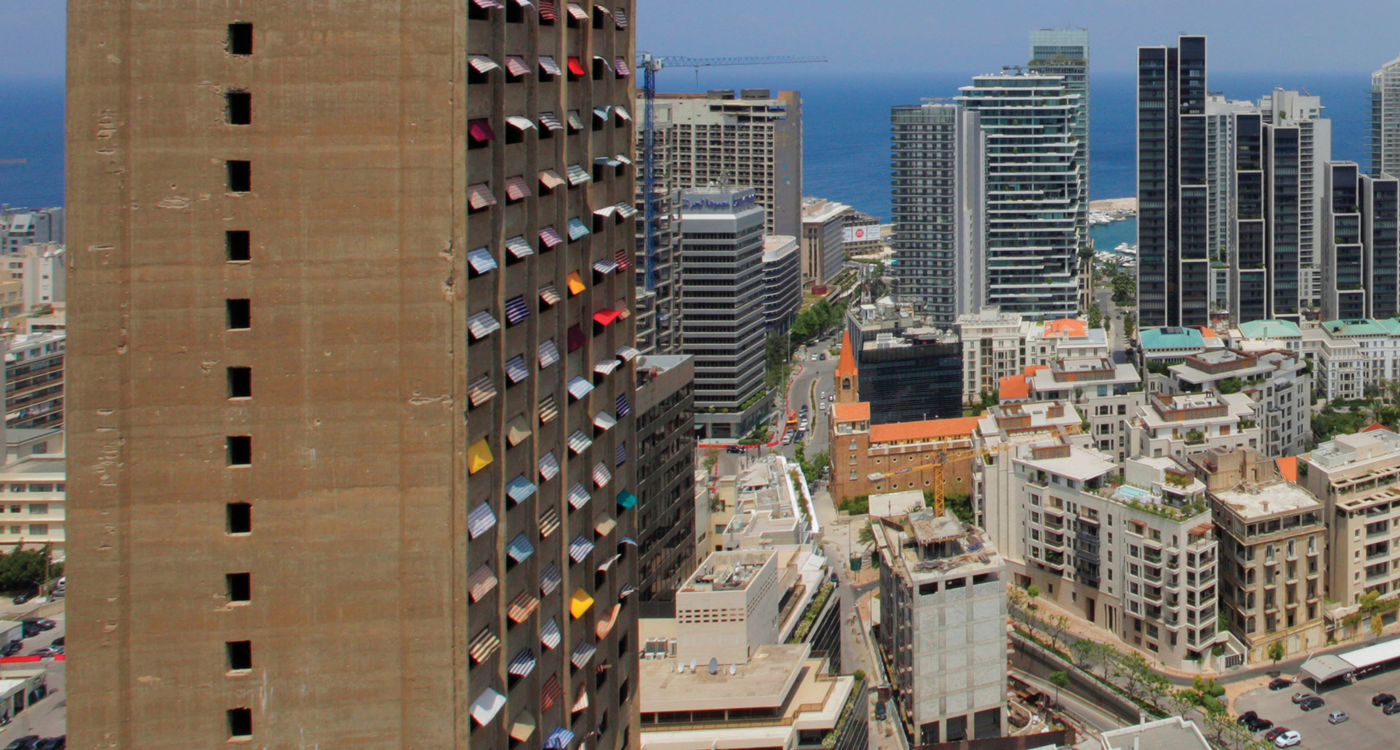 Photography: Elie Abou Jaoude