January 8, 2020 Nadia Michel
If your idea of a perfect shoe is one that fits like a glove, has the comfort of trainers, is made using time honoured tradition and has looks that are fit for a prince, then John Lobb is the answer.
Long before the era of social media, a brand's success depended almost entirely on word of mouth. Such was the case for John Lobb, a shoe brand established in 1866 when an ambitious bootmaker set up his first shop on Regent Street, in London. Lobb had just returned from Australia where he'd perfected his craft making boots for miners of the gold rush, and it wasn't long before he developed a reputation for making the ultimate made-to-measure shoes, favoured by aristocracy as well as the political and business elite of the day. Then by 1902, John Lobb opened a flagship shop in Paris, where the company continued its ascent. Over the next decades, the bootmaker expanded his repertoire with pioneering post-war styles that boosted the brand's notoriety, some of which have endured until today.
"The William double buckle monk shoe for example, was invented by William Lobb (John Lobb's son) in the 1940s, and was extremely innovative at the time. It's still an intrinsic part of our ready-to-wear offer, and an iconic shoe for the house of John Lobb, often imitated but never bettered," explains Paula Gerbase. Gerbase is in fact the label's first-ever creative director, brought on board in 2014 by Hermès, who acquired the brand in 1976.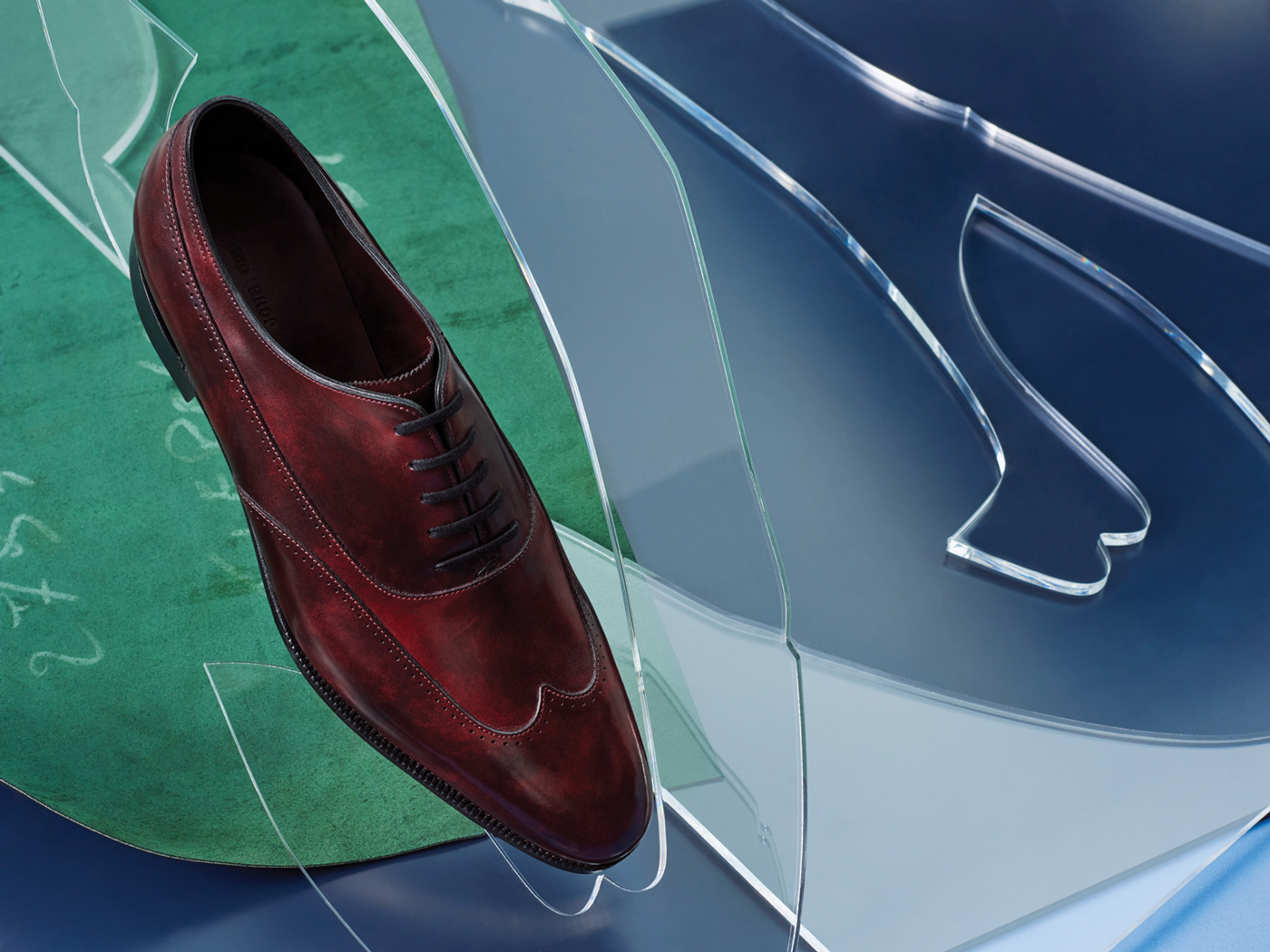 Born in Brazil but based in London since graduating from Central Saint Martins, Gerbase is known for her modern and sleek aesthetic, which she honed in part with her own label 1205 (it's also worth noting that at the time of press, she was set to launch a new namesake multidisciplinary label, Gerbase). At first glance, Gerbase's forward-thinking, modernist approach might seem incongruous with the brand's masculine heritage and classic designs, but her aesthetic is in fact right in step with John Lobb's exquisitely meticulous and trend-eschewing ideals. And, while its roster of models includes styles seemingly unchanged for decades, there's much more to these than meets the eye, as the company continues to push forward with innovation.
"Our newly launched Tensile construction honours the traditional welted techniques whilst resulting in a hyper lightweight, supple and cushioned feeling when worn, through careful consideration of the raw materials used within the process, allowing the customer modern comfort for every day wear whilst retaining all of the integrity and long lasting quality of traditional British bootmaking," she points out. "Our shoes are built to last a lifetime."
That quality bootmaking involves an arduous 190-step process that begins with the initial selection and quality checking of the calfskin to hand-cutting and hand-sewing to the finishing touches applied in the Northampton, England factory's Shoe Room. And that's just for John Lobb's ready-to-wear styles.
The label's bespoke shoes are even more extraordinary: a pair of those takes around 50 hours to craft in the Paris atelier and costs around 8,000 USD.
"In the bespoke process the customer's wishes in terms of aesthetics and fit are, along with a precise series of measurements of his foot, the starting points of the process, and John Lobb prides itself in fulfilling any desire the customer might have." The possibilities therefore are endless.