February 8, 2019 Nicolas Shammas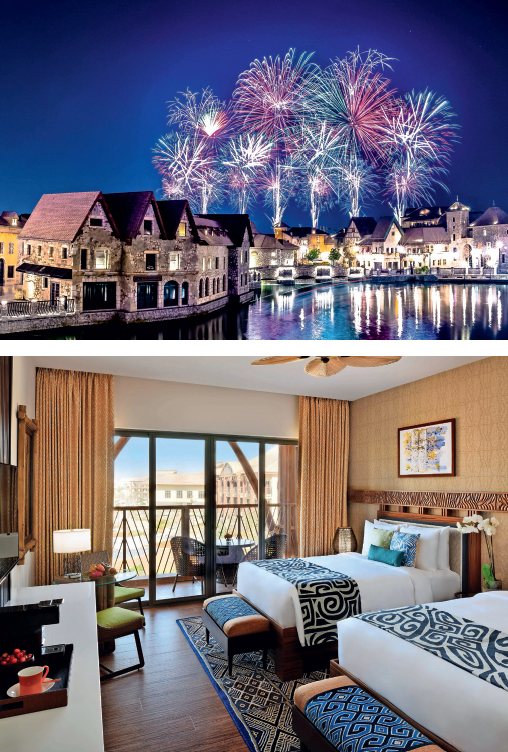 There comes a time for every parent when they're suddenly faced with the prospect of organising a family trip to Disney World. That's not so bad, some of you singles and newlyweds might be naively thinking – it is the happiest place on Earth after all, right? Well, that description fits the bill for children who go there, but for their parents, it's more a case of sore feet, frayed nerves, endless queues and a longing to be anywhere but there. In fact, if you're seriously considering going then you should be prepared for your patience to be tested well beyond measure and the highlight of your day will be the moment you tuck the kids into bed and scrub that damned 'It's a Small World' melody from your brain with a long, stiff drink.
Luckily though, there is an alternative and it's called Dubai Parks and Resorts (DP&R). Opened in stages from the very end of 2016 through 2017, this 4 billion USD tourist attraction located in Jebel Ali (close to the Expo 2020 site) consists of three main theme parks – Legoland Dubai, Bollywood Parks and Motiongate – as well as the four-star Lapita (an Autograph Marriot hotel) and Riverland (a retail, dining and entertainment complex that connects all the parks). Not only is DP&R close, and therefore easy to get to, it's also remarkably affordable and unlike any of the three Disneys (Disney World, Disneyland and Euro Disney) it is still relatively unknown, so you barely have to queue for the rides. To put it simply, for those in the Middle East, this place is the nirvana of theme parks.
Our personal adventure there began with a check-in at Lapita for me, my wife and my five-year-old son. It's a Polynesian-themed resort dotted with thatched-roof buildings, lush gardens, palm trees and swimming pools, and also massive, what with 504 keys (including 60 suites and three independent villas), eight buildings, five restaurants and two bars. Although management wouldn't share the exact figure with me, we estimated there being hundreds of staff and they're trained to greet each guest with an "Aloha", which won't cease to be odd until you realise their mission is to offer the semblance of a far-off escape, but in the comfort of Dubai.
The rooms at Lapita are decent. The beds are surprisingly hard though, given how incredibly high off the ground they are – there's no way any princess would ever feel a pea here. The bathrooms include a very large rain shower and the balconies are huge. Given the obvious value engineering that went on, it's not somewhere you'd really write home about but it's more than adequate – especially in the eyes of children – and certainly more than you'd get at any Disney (bar the beautiful Four Seasons at Walt Disney World, which opened in 2014 mind you, 43 years after the theme park opened to the public). That being said, it's the right product for DP&R's launch, and it's doing remarkably well. Management says they're sold out most weekends and the owner (of both the hotel and park), DXB Entertainments PJSC, is already hatching plans to expand the brand further afield. "Strategically we want to establish ourselves locally before expanding," revealed the CEO, Raed Kajoor Al Nuaimi. "By combining the existing model with high-level operating standards and processes, custom tailored to theme parks and family destinations – Lapita will stand alone as a new and unique brand."
To get from the hotel to the rest of DP&R, Lapita staff will drive you in a golf buggy to their border with Riverland, and from there we found it to be a surprisingly short walk to Motiongate – our first destination. After entering the park via a huge movie reel gate, you walk along a street styled like New York in the 1920s, complete with ultra-wide "side-walks" as they say, old-school shop-fronts, retro lampposts, beautiful old trees and crooner music emitting from the speakers.
Motiongate is split into four areas: DreamWorks (the park's largest and only indoor zone), Columbia Pictures, Smurfs Village and Lionsgate (which we unfortunately did not have time for). We started in DreamWorks where my son immediately took a liking to the Kung Fu Panda attractions. After that he managed to rope us into a spin on a twisting teacup of Mr. Ping's Noodle Fling. Then, after enjoying a more peaceful Shrek ride, we managed to talk him into trying what turned out to be one of his favourite experiences – the Dragon Glider, a roller coaster suspended from the ceiling – before he then got overconfident and requested a turn on the Swinging Viking boat, a somewhat turbulent ride that ended in tears. That was my moment, however, to dive off and try one of the few adult-only rides in DP&R – the Madagascar Pursuit, a mind-blowing adrenaline rush that takes you from a standstill to 95km/h in just a couple of seconds.
Now done with DreamWorks and happy to escape the air conditioning, we headed over to Columbia Pictures, where we got to zap phantoms in Ghostbusters, ride a log ride in Cloudy with a Chance of Meatballs and do one last roller-coaster – GreenHornet – before my son finally put his foot down and decided he, like his mother, wasn't brave enough for that kind of action.
Our final destination of Day One was the Smurfs Village, which, aptly as it turned out, is a little light on rides. With its mushroom-capped houses and friendly blue-skinned characters this was my son's happiest place on Earth. Indeed, he literally could have stayed at the Woodland Play Park forever. But it was way past his bedtime and we were famished so after a quick bite at Ecco Pizza & Pasta on the cobbled streets of the Riverland's peninsula, we called it a day.

Day two started off with one of the loudest and most chaotic breakfast buffets I've ever seen, a stark reminder of why family destinations can be insufferable. But once free from that nightmare, we headed to Legoland for a morning at the water park and an afternoon at their neighbouring theme park. The water park was fantastic fun, especially for younger ones. We began with an exercise of building our own Lego rafts and testing them on the lazy river (none survived). Then we steadily got more and more ambitious in terms of the slides we'd attempt. In the end my son's favourite was the Lego Slide Racers that allows six people to race side by side on mats (although the wet playground of Duplo Splash Safari and the Build-A-Lego-Boat were close runners-up).
After a quick change, we traipsed over to the dry Legoland and its amazing mini-land, in which all the local sights have been recreated in Lego form, including the Burj Al Arab, the Burj Khalifa and the Sheikh Zayed Grand Mosque. The park itself has over 40 rides, shows and attractions and for my five-year-old Lego-loving son, it was magical, especially the Driving School and the Boating School.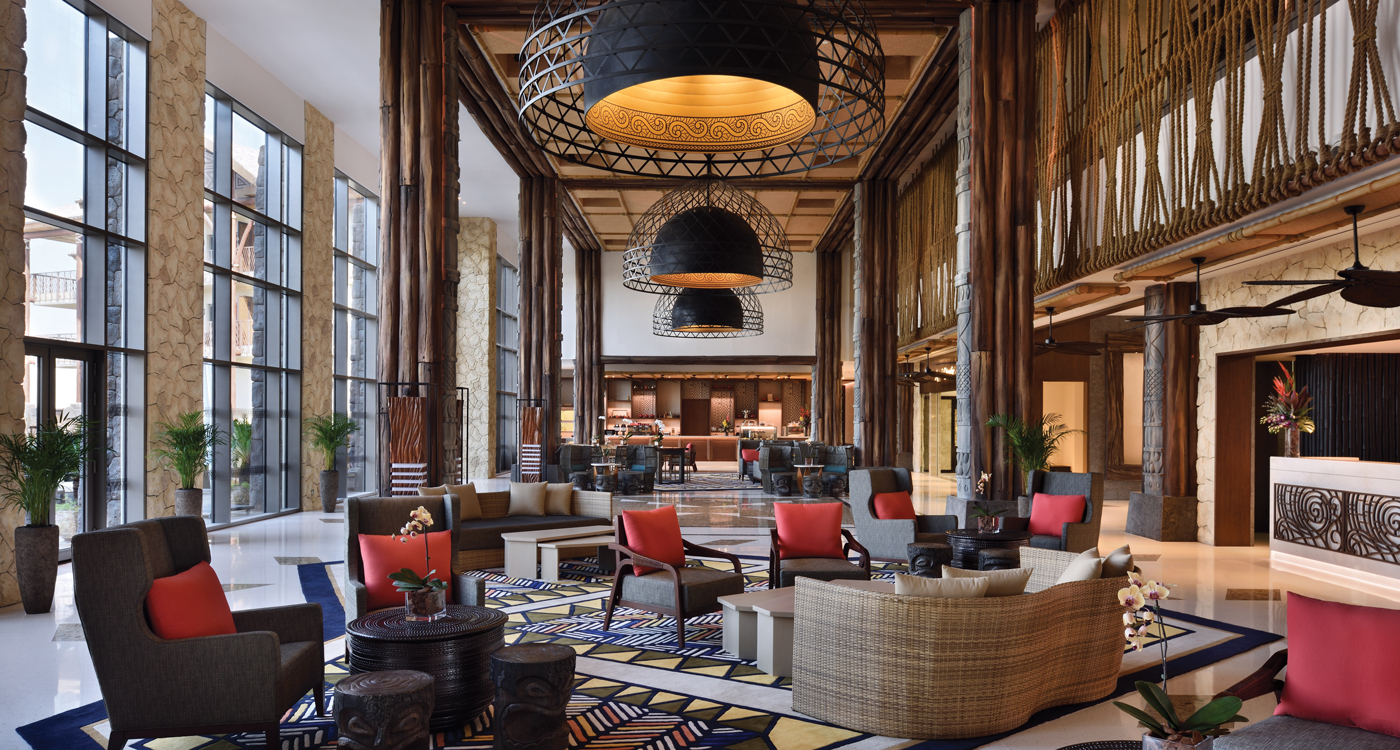 Once again it was hard peeling him away at the end of the day, and if it wasn't for the call of an empty stomach, we might never had succeeded. In the end, it was another late night but with the relief that we did not have far to go to get him to bed.
We never made it to Lionsgate nor even to Bollywood Parks, but truthfully, two days were more than enough for all of us. Sure, it was exhausting but the mere fact that we never came close to any frayed nerves and barely encountered a queue makes Dubai Parks & Resorts a top family destination in our book, and really, a very smart parents' choice.
what's nearby