July 12, 2018 Nadia Michel
If you aren't one of the 40 million people already using Anghami's music streaming service across the Middle East, you may not know that's where you'll find pretty much any song you can imagine and listen to it for free. That's right. Whether you're looking for the latest Khaleeji release, popular Egyptian songs or the latest US billboard chart-topping hip hop track, Anghami has it and except for a few brief commercial interruptions, you can seamlessly create playlists and listen to all your favourites for as long as you want, without spending a dime – provided you have access to internet, of course. And that's where it gets interesting: the reality is that most of us want access to music all the time, and that includes those moments when we're away from wifi (while jogging or driving, let's say). Enter Anghami Plus, which allows you to download as much music as you want directly to your device, and for less than the price of a coffee each month.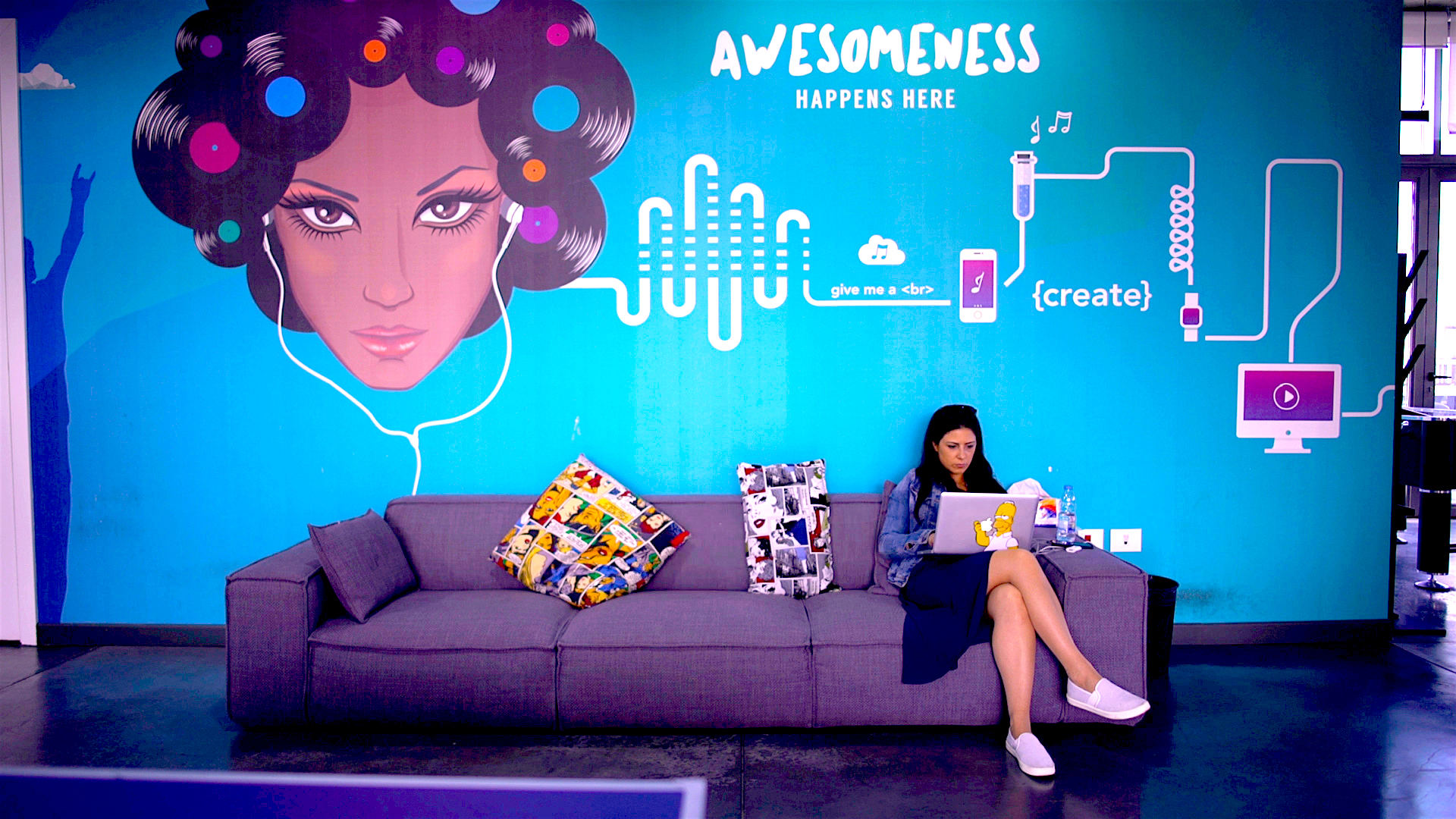 "Obviously, our users would love to get everything we provide for free, and that would be great. But you know, I haven't seen McDonald's distributing burgers for free." says Elie Habib, co-founder of Anghami, the music app that's taking the Middle East by storm.
Habib and co-founder Eddy Maroun are the brains behind the Anghami music app that has, since 2011, done so much to eradicate illegal music piracy, by simply offering an easier alternative. The idea, they say, came to Elie during a ski trip in the mountains of Lebanon and his frustration at the lack of easy access to music while out in the great outdoors. It quickly evolved, and eventually became a tech startup that's now competing with the world's biggest players. That's because, at its essence, there's nothing new about Anghami. In fact there are plenty of other platforms currently offering music streaming, including Apple and Spotify, (which announced it would be launching its service in the UAE in May) but Anghami carved out its space anyway, capturing the Middle East market with a finely tuned business approach.
"There are features you find on Anghami you'll never find on any other platform. You'll find music related to Ramadan, you'll find stuff related to Arabic and international content because this is key to the way we consume music; you might be interested in Arabic music and then in international artists at a different period of time," explains Maroun. Let's not forget there's also the language search options, which allows for Arabic, and the fact that the company has come up with a product that is technically optimised for conditions in the Arab world.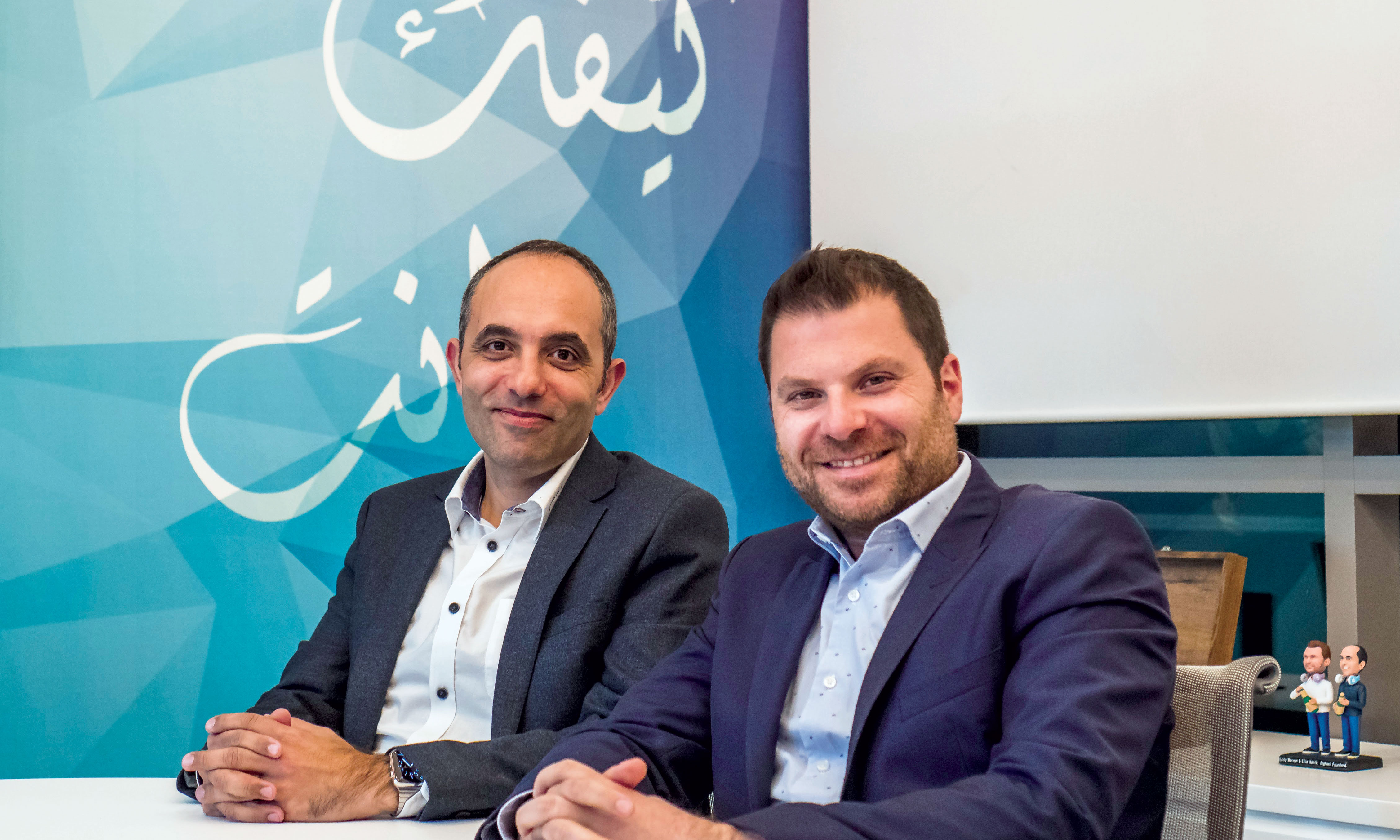 "We know the region has problems with bad internet, which can be bad for a tech startup, and data saving is important because data is expensive here." explains Habib. "We stream way faster than any competitor. We worked to make sure that our music files are very small but at the same time good sound quality. That's why we were certified Dolby Pulse (a license that ensures sound quality according to international standards) from the beginning. We didn't have to do that," he reveals.  "That's probably not what Apple is doing because they don't have that issue in the Western world," he continues. "By default, we provide you with quality that is as light as possible, but if you want you can go to settings and get it as high as 320kbps, which is pristine quality and that would actually be even higher than what Apple provides," he points out.
These regional particularities have undoubtedly been key to Anghami's success, but what hooks the rest of us is the app's highly intuitive functionality, including some incredibly spot on, personalised suggested weekly playlists. "We started targeting music recommendations by region, but then we realized that just wasn't good enough," Maroun recalls.  "Musical tastes are very different in Lebanon than in Saudi or Morocco. Even in the Gulf you find differences between each and every country, which makes it difficult."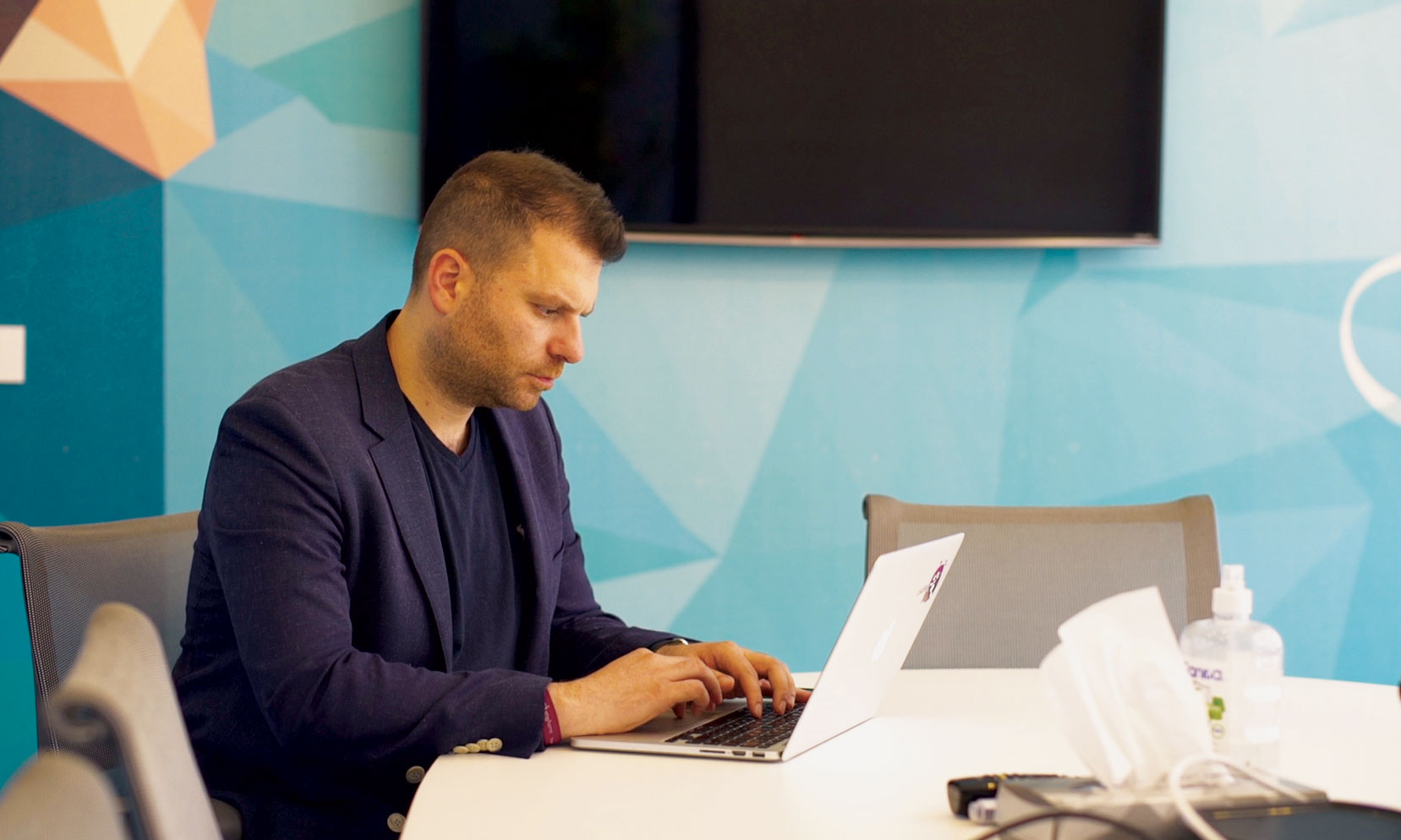 Instead, Anghami invested heavily in developing their own machine learning technology – or artificial intelligence – to target each user according to their habits. "We're teaching machines to think. You cannot scale humans the same way, but you can teach a machine to understand what a human would understand," Habib says. As a result users can create a playlist, and Anghami will come up with suggestions for similar music, just like a good friend might.  We're talking the kind of stuff you forgot you loved so much, and new music you never would have discovered yourself.
This spirit of innovation is really what has been at the heart of Anghami's success. "We always worked under the premise that we can build our own technology. If we had to buy any of it, we would have run out of cash a long time ago," says Habib.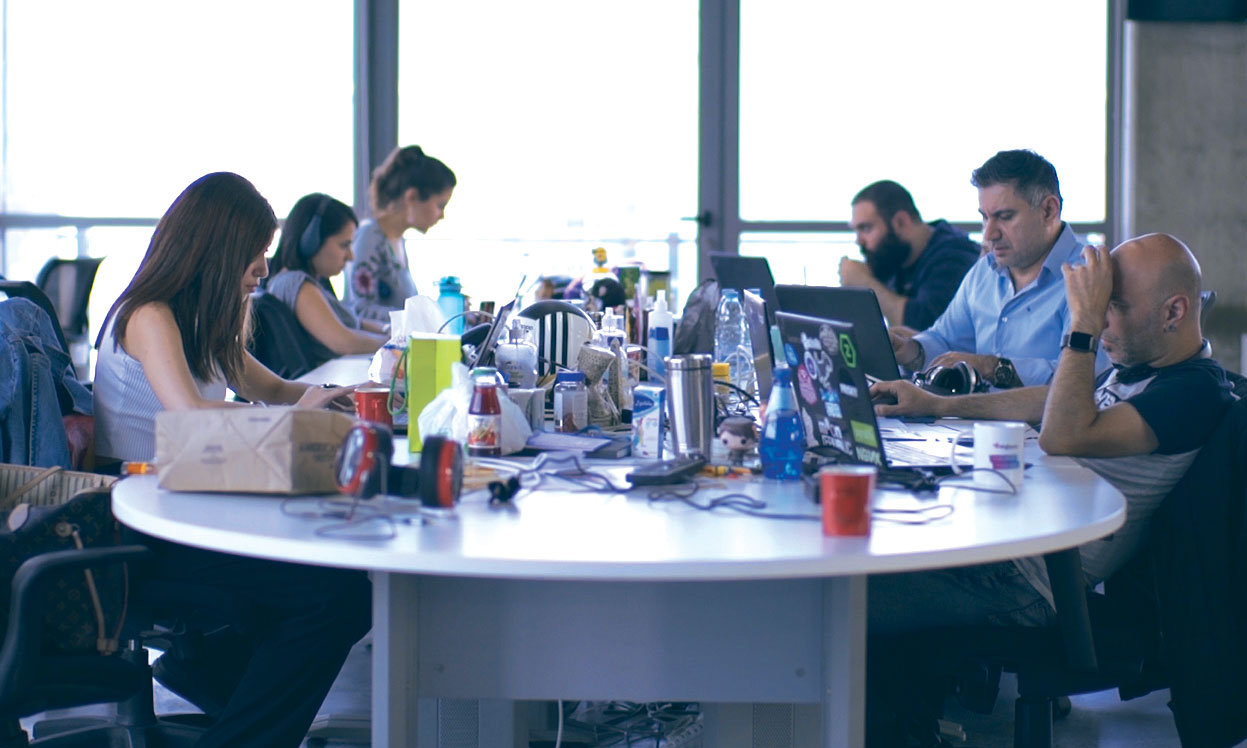 Taking that idea even further, and to ensure a prosperous future for the company, Anghami is working closely with local universities on AI education programmes, so as to encourage student development.  "One of the legacies we want to leave is for people in Lebanon to create the next big company, the next big startup. Because the only oil we have in our country is our people, and we need to nurture that. Innovation now – in 2018 – is going towards creating more artificial intelligence products. We think we should help the economic ecosystem with that.
Interestingly, Anghami's role has grown way beyond being a mere music-streaming tool. That is largely thanks to some strategic partnerships with key players in the entertainment industry, including a very effective sponsorship agreement with the hugely successful Middle Eastern version of The Voice (which initially grew Anghami's subscriber numbers from 3,000 per day to 10,000 per hour) and a recent deal with Wassim 'SAL' Slaiby, the L.A-based manager of the Weeknd and French Montana, among others. Slaiby has already enabled a performance by Shakira at this year's Cedars International Festival in Lebanon on July 13th.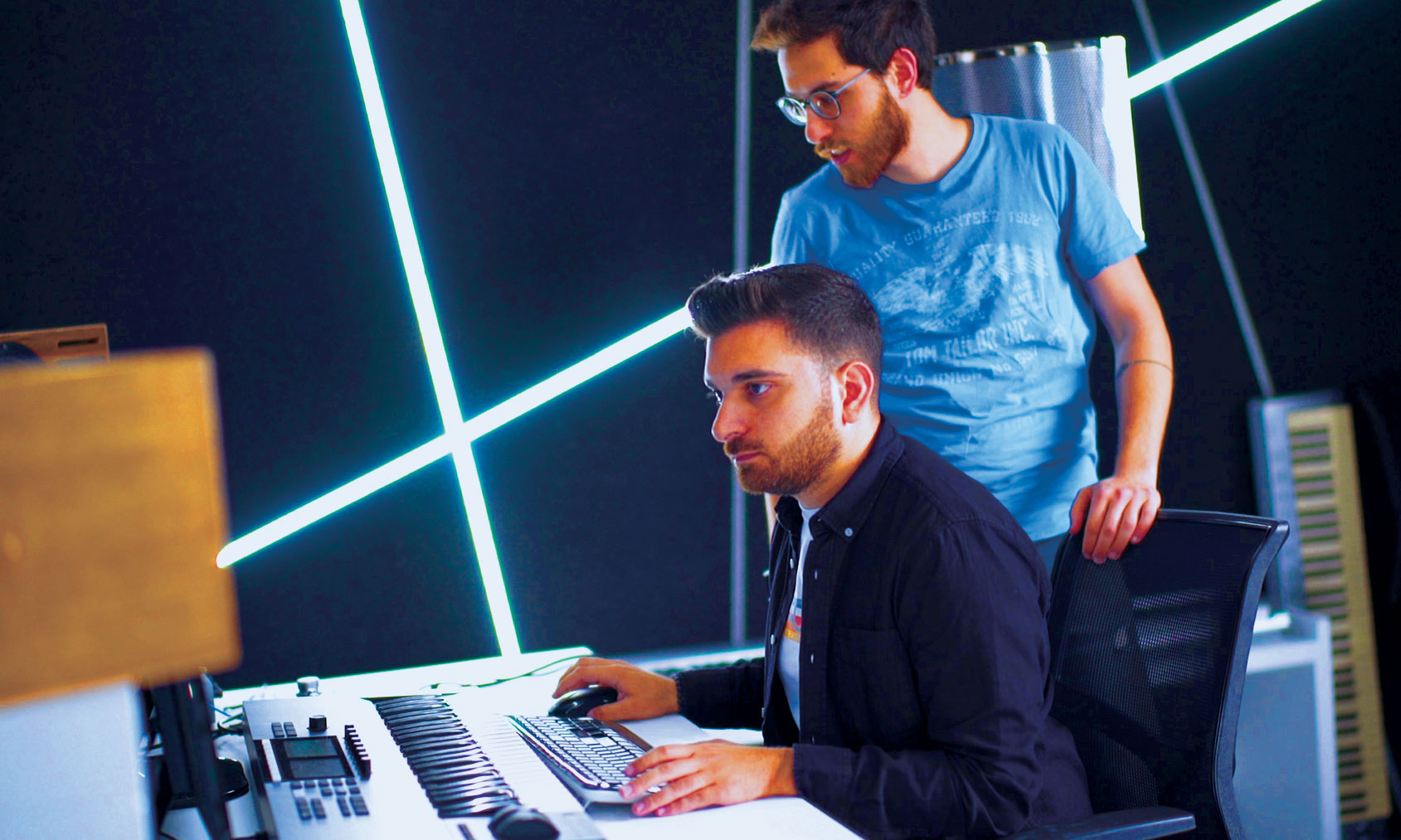 Anghami also produces music and original content in-house, giving it a leg up on competitors.  "We have a stage here in our offices because we like to see those artists interacting, and we have a studio so it's like a music lab," says Habib. "This is creating a revolution in music. We're really proud of this role were playing in the industry," Maroun chimes in. "We think we're changing the way people consume music, opening them up to a world of music."