February 19, 2013 Raya Jalabi
In another life, Ahd Kamel might have been a lawyer. She might have been an animation artist. Or she might have stayed right home in Jeddah. But in this life, Ahd is a filmmaker and actor, readying herself for the world stage.
The filmmaker/actress known simply as Ahd is at the helm of Odd Camel Films, a filmmaking company, whose name is a whimsical twist on her own – Ahd Kamel. Though she's only finished two films so far, a recent nod from the 2013 Berlin International Film Festival may indicate that she has finally arrived.
Brought up in Jeddah, Ahd originally moved to New York to study law. "Film and acting were nowhere in the picture," she says over a cup of much-needed chai, one blustery January evening. "Growing up in Saudi, you never think you can do cinema. There's simply no such thing as Saudi cinema."
So she started out at Columbia University, but hated it and dropped out. Not exactly sure what to do next, Ahd was accepted by the Parsons School of Design to study animation. "At first, I loved it. The character building, the drawing, the whole creation side of it," she says. " I thought that was the best way for me to step into filmmaking. Being Saudi Arabian, there's this conditioning that takes place. You're not supposed to be in the picture at all, particularly as a woman. So animation was like a mask, the first step."
Animation might seem an odd choice for a budding filmmaker and in what seems to be typical of Ahd's academic life, she ended up hating that too, though it did allow her to pick up her first camera.
Still not convinced by filmmaking and having gotten a taste of New York, she says that she didn't want to go back to Jeddah. "So I thought I'd do film school," she adds, "and buy myself another year, another degree. But I definitely didn't expect to fall in love with it."
Adding another degree to her belt, this time, one in directing from the New York Film Academy, she polished off her scholastic triumvirate by studying acting at the prestigious William Esper Studio, attaining the right set of skills to propel her towards her filmic future.
I meet Ahd in New York, the city she has called home for the past 14 years. The actress has a quiet intensity about her, something that certainly belies her diminutive stature. Though New York has played an important role in Ahd's life, she has a multi-faceted sense of self, evident in the divergent influences she mentions casually as cultural reference points. Rainer Maria Rilke, John Cassavetes, Nadine Labaki and Hani Abu-Assad, it's clear her tastes straddle east and west, rendering her sensibilities more complex. "Yes I'm an Arab," she says, "but I'm also American, because I've lived here for 14 years. I'm also a million other things, by the way."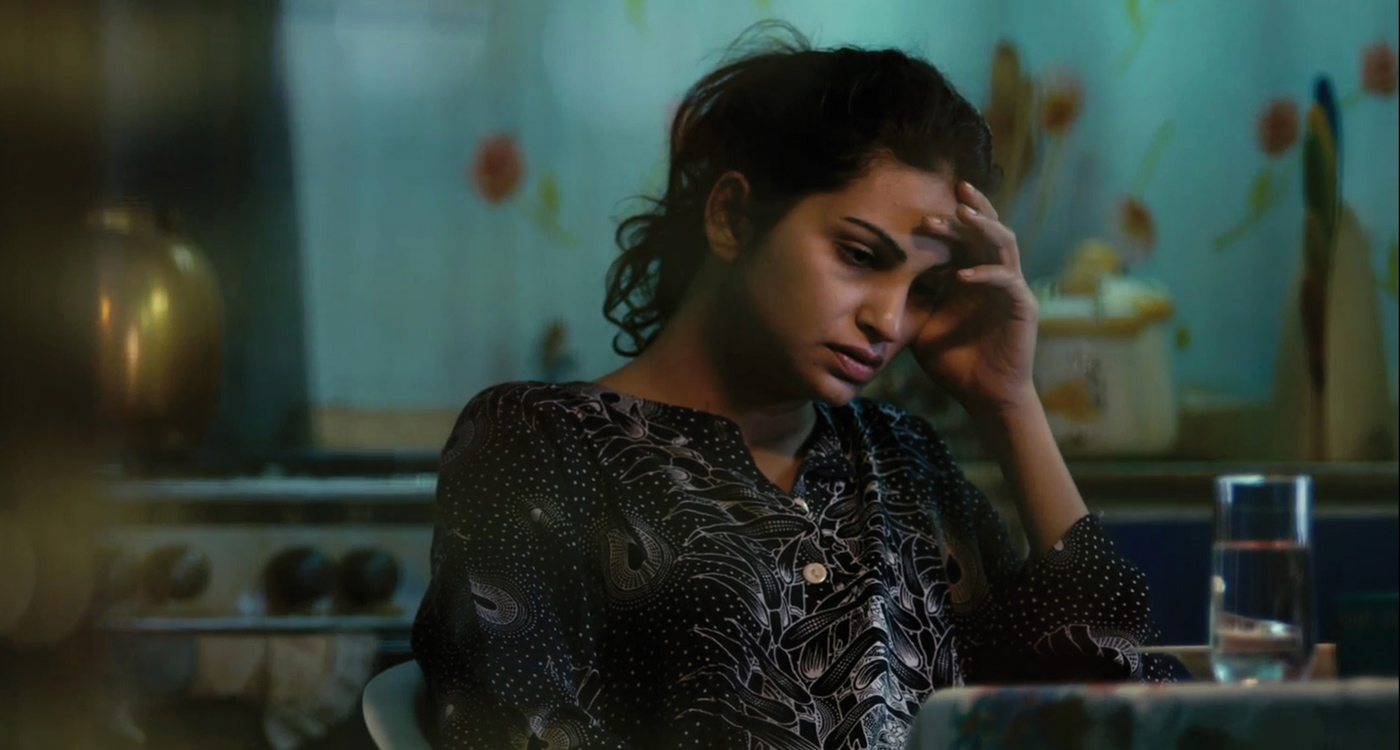 Ahd recently decided to spend less time in New York and more time in the Middle East and Jeddah. Whereas New York was Ahd's training ground, for now, she is most interested in turning the lens on the Middle East, a task that is not always easy. "I'm an artist. I'm obviously not interested in making propaganda," she says. "But I am interested in showing the truth. And I think it's about time we look to ourselves for truth, that we turn the camera on the Arab world. And that we try to do that objectively."
Until recently, Saudi Arabia hasn't been best known for its artistic culture. This is a concern that Ahd can identify with. "We can make films [about ourselves] but who's going to watch them? In the Gulf, or in Saudi at least, there's no cinema culture. So you have to teach people first. What films are, what cinema is. You have to introduce cinema as an art, as a culture, not just as Hollywood entertainment."
Despite the challenges, Ahd has already begun exploring the wealth of stories she finds buried in her region, understanding that she is uniquely poised to tell the stories she wants to tell. "The advantage of being Saudi is that I kind of understand the culture. So I think it's a great opportunity for me. I'm pioneering something and I have an open field to set the rules."
Her first short film, 'El Gondorji (The Shoemaker)' followed an Iraqi man, who was detained for over two years, as he returned to his family and village. For this, Ahd won the Golden Aleph for Best Middle Eastern Short at the Beirut International Film Festival, second prize at the Gulf Film Festival in Dubai and a Special Jury Mention in Oran. Not bad for a debut auteur.
More recently, she finished 'Sanctity', her first full-length feature film. This time, she tackled the role of women in traditional Arab societies. Feeling that the roles for women in Middle Eastern productions were linear and one-dimensional, Ahd tried to up-end that with her complex character. The title refers to the sanctity of life, as the film follows a young woman who will do anything to protect the life of her unborn child. Ahd wrote, directed and acted in this film.
Following in the successful footsteps of her earlier efforts, 'Sanctity' premiered in Doha and was just selected to participate in the 2013 Berlin International Film Festival, an incredible opportunity for an emerging Saudi director to announce her arrival to the world.