January 22, 2020 Stephanie d'Arc Taylor
Once upon a time conservative dressing was a euphemism for frumpy fashion. Now thanks to visionary designers like Faiza Bouguessa, you can do away with revealing clothes without fear of arrest by the Fashion Police. 
If you think of modest fashion, your mind's probably not conjuring up images of Beyoncé, doyenne of denim cutoffs that fit like bikini bottoms, lover of leather lingerie, and of course the originator of the term 'freakum dress'. And yet, when Bey actually did sling on an emerald green crushed velvet abaya for the first time in 2017 – over a skin tight red minidress no less – she helped its Dubai-based designer, Faiza Bouguessa, sell out of that particular creation in a matter of minutes. What's more, Beyoncé's glamorisation of this garment helped both normalise its acceptance within the industry and her fanbase, as well as widen the scope within which modest designers can work.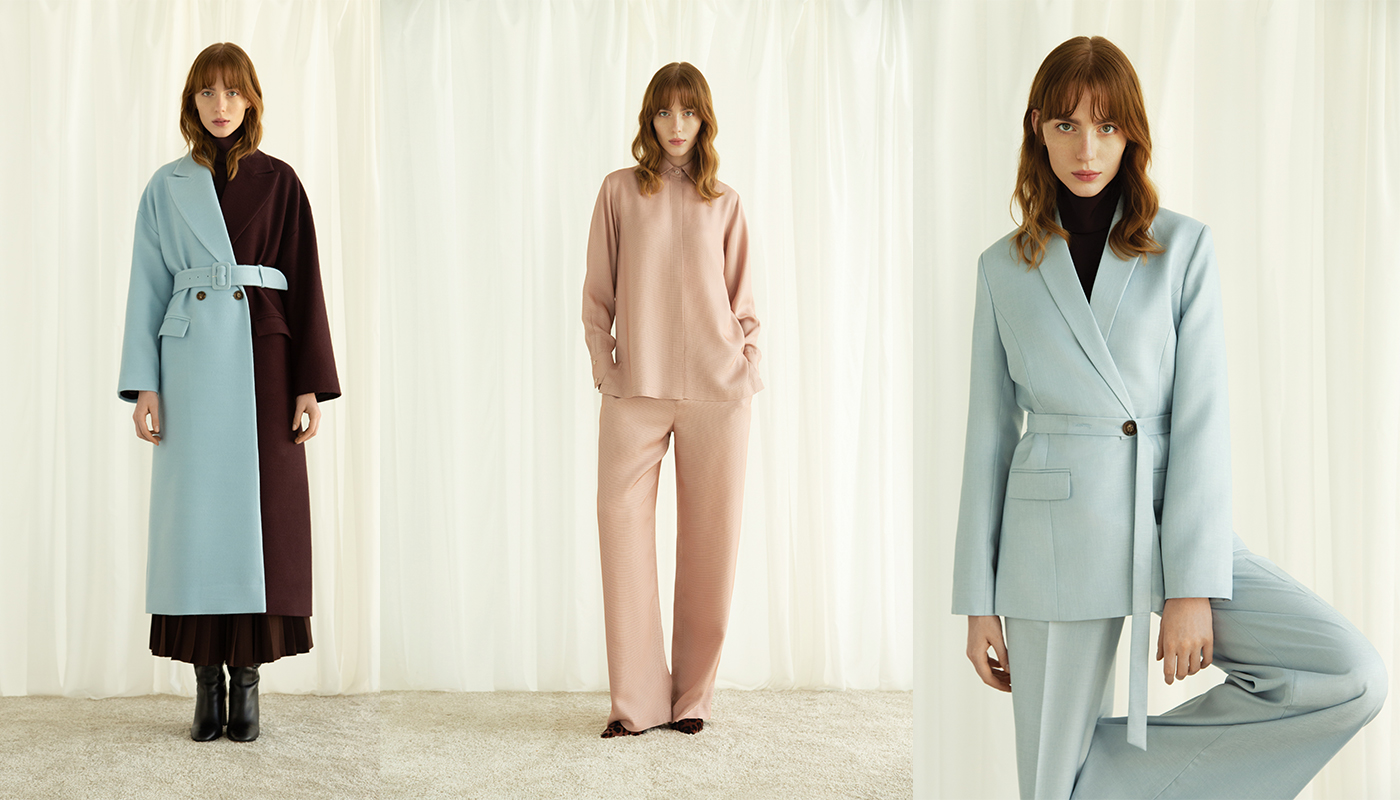 Till recently, modest fashion was predominantly constricted to the classic black abaya – sombre and old-fashioned, it's a look with narrow appeal. But now, due to a wider global understanding of Muslim and Arab culture, designers have been using the garment as a tool for cross-cultural communication and acceptance. "When I first started considering making a modest fashion line," says the 36-year-old French-Algerian designer, "the concept was just about offering a contemporary twist on the traditional garment. Since then, it has grown into building a bridge between two cultures, offering modest wear that is so subtly modest that it would work for women of all backgrounds."
In each Bouguessa collection there are abayas, of course, but they're never conventional: some are inspired by pyjama suits, others by trenches, in fact there are even a few ponchos, and the colours and fabrics are just as wide ranging. Beyond the abayas, there are trousers, dresses, tops, and other creative garments that equally defy categorisation – and that's what makes Faiza's work so strong. Case in point, her Resort 2020 collection contains a particularly creative white suit that's an ode to layering, combining a sleeveless crepe top, straight-fit trousers, a long pleated belt cum-demi-skirt and a beautifully tailored blazer.
In so many ways, Bouguessa's clothes feel effortlessly modest and there's also something inherently nostalgic about the glamour they embody, they hearken back to a more modest time of silver screen romance. Sequins, cinched waists, and pastel chiffon skirts and dresses cascading to a midi-length recall Hepburn and Bacall. Bouguessa acknowledges the comparison and even admits that her latest collection is marketed by invoking 'iconic Hollywood nights' – but she argues that it's the small but all important adjustments that make the pieces so modern. "I take basic patterns from a woman's wardrobe and elongate them, like a shirt, a t-shirt, a trench coat, a safari jacket, a cardigan and so on," Bouguessa explains. "This brings a unique twist to these timeless pieces."
It is quite probably for these reasons that such a famously exacting and detail-oriented icon of modern culture as Beyoncé found such affection for Bouguessa's clothes; she must have appreciated the designer's similarly granular approach. "My mother and some of my aunts were born in Algeria, but I have always seen them in very 'Parisian' chic style and they were really into French culture and literature." Such worldliness and an ability to draw inspiration from beyond the sartorial world has contributed to the emphasis on inclusivity and empowerment in Bouguessa's work. "I feel that all women should be able to shop their style and their size in any given shop, without feeling isolated for whatever reason. When my customers try items from my collections, what matters to me is that they feel confident, comfortable, and that the garment allows them to express their personality and sense of style."