October 10, 2016 Nadia Michel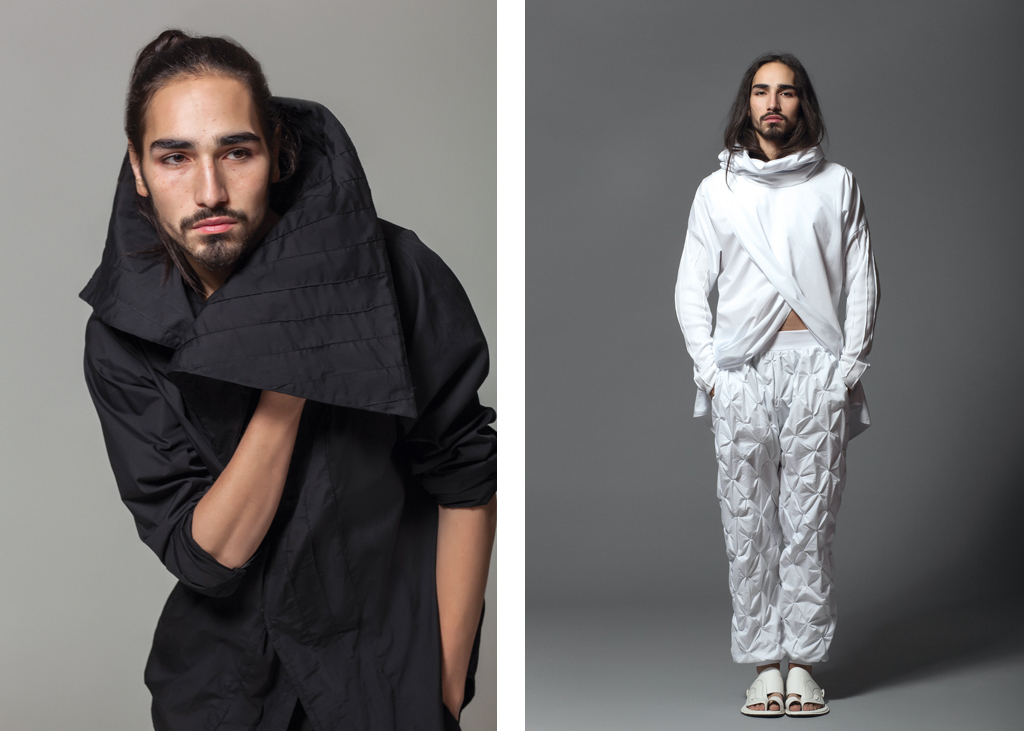 YOUR DESIGNS ARE ORIGINAL AND STAND APART FROM THE CURRENT TRENDS IN THE REGION IN THEIR MINIMALISM AND UNDERLYING PHILOSOPHICAL APPROACH. HOW DID THIS COME ABOUT, AND HOW HAVE THEY BEEN RECEIVED?
I believe in putting together collections that are well thought of, simply because I believe fashion is an extension of a person's identity. I am quite proud of our culture and try to incorporate elements of it in the collections I make. I deviate not just to set myself apart. Rather, I strive to elevate and add value to what we currently have in the region and mesh it with a universal perspective.
WE DON'T OFTEN SEE WOMEN DESIGNING MENSWEAR – LET ALONE SAUDI DESIGNERS. WHAT COMPELLED YOU TO DO A MEN'S COLLECTION?
Men's style has always fascinated me as a designer and I wanted to contribute to it. As the first Saudi female to design menswear, I was inspired and motivated to fill a gap I saw in the market. It was an opportunity to break ground and take the lead in an area that no one has had the chance to explore within the community.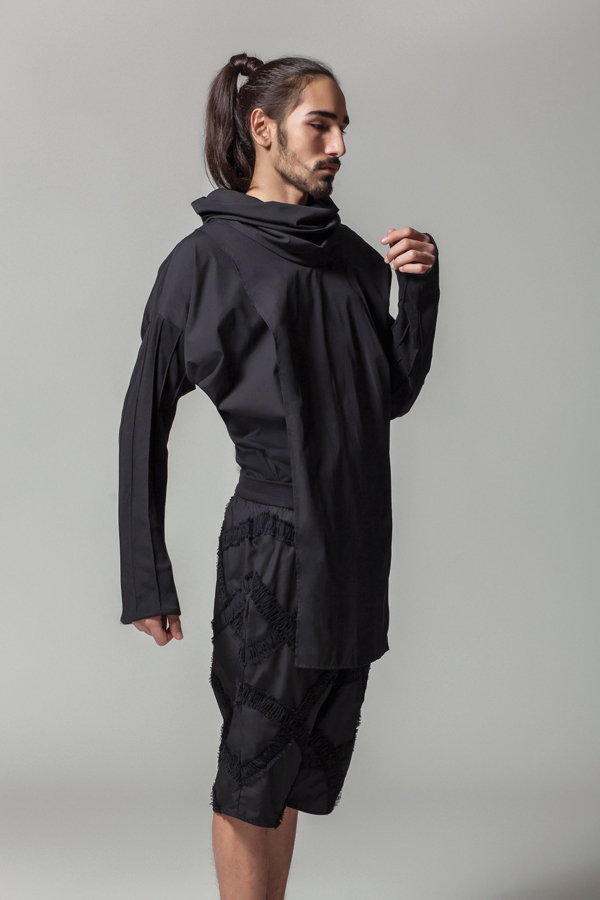 HOW DO YOU DEFINE YOUR DESIGN AESTHETIC?
It is a blend of contemporary experimental street and sophisticated artisanship. I revel in incorporating traditional elements and innovating them to capture a more modern essence.
HOW DO YOU MAKE USE OF TECHNOLOGY IN YOUR WORK?
While we do use some technology in ensuring the quality of our designs, at the end of the day, it's handcrafted mostly, hence the attention to detail is there and we meticulously take the time to perfect each item.
WHO WEARS YOUR DESIGNS?
Our clients are creative, confident and bold. When I design, I have an elegant yet playfully positive muse in mind, someone who enjoys the finer things in life and appreciates what the world has to offer at every turn.
WHAT CHALLENGES HAVE YOU FACED AS A DESIGNER IN SAUDI ARABIA, WHICH IS NOT NECESSARILY KNOWN FOR BEING A FASHION HUB?
As a Saudi designer, one of the biggest challenges I'd have to say is gaining access to resources and getting the right institutional support. To be fair, the fashion community in Saudi Arabia has only really emerged in the last five to ten years. For someone like me to master the craft, it takes a lot of effort and determination. Luckily, I believe in breaking stereotypes and forging new grounds. That has come with some challenges of course, as luxury casualwear wasn't a thriving domain when I came along, and neither was – or is – making a men's collection. That's why you really have to push boundaries and be imaginative and creative in your approach in order to make things a reality. When others say you can't do something, or it hasn't ever been done, that's when you need to press on and make it happen.
HOW DO YOU FORESEE THE BRAND GROWING?
We want to capture a much wider audience. Mashael Alrahji is meant to be a global brand and we're working our way towards that. In the coming months, you'll be seeing us in new markets – we're definitely going international.