March 24, 2023 Alia Fawaz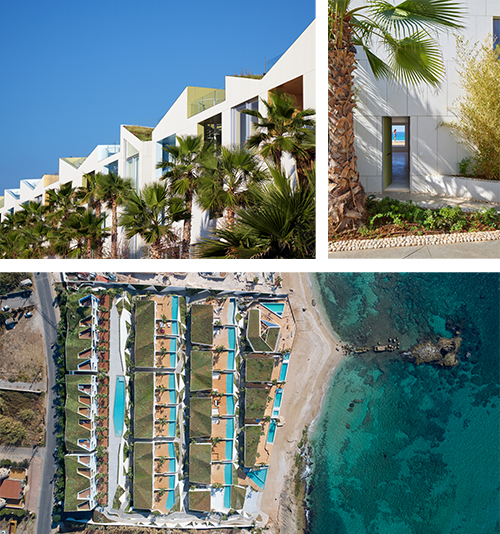 Let's not beat around the bush here: Amale Andraos is a pioneer, a legend of the architecture world, a role model to Arab creatives and a hero to women. Born in Beirut in 1973, she was raised in Al Khobar, Saudi Arabia, where her father, an architect himself, had established a pre-fabricated housing company. Later, after obtaining an undergraduate degree in architecture from McGill and then a post-grad degree from Harvard's Graduate School of Design, she was hired by Rem Koolhaas for whom she worked (at OMA) in Rotterdam. It was there that she met her husband and partner Dan Wood, and though they helped establish OMA in NYC in 2001, they didn't hang around long, as they decided to establish their own firm – the Work Architecture Company (WORKac), in 2003.
WORKac has gained a lot of respect for its many important projects, including the Edible Schoolyards in Brooklyn, the Miami Museum Garage, the Student Success Center at RISD, a new branch for the Brooklyn Public Library in DUMBO, as well as the upcoming Beirut Museum of Art (BeMA). It was named the number one design firm in the US in 2017 by Architect Magazine, and selected as the AIA New York State 'Firm of the Year' in 2021. Nevertheless, throughout Andraos' and Wood's rise to success, they never ceased in their commitment to remain educators. "Dan and I started to teach an eco-urbanism seminar at Princeton's School of Architecture in 2003," she tells us. "I taught at various places until I became an assistant professor at Columbia's Graduate School of Architecture, Planning and Preservation in 2011. I became dean of the school in 2014 and then stepped down last year to serve as a special advisor to the Climate School. It was an incredible privilege, honour and experience to lead GSAPP and I am excited to return as faculty now, having thoroughly enjoyed my leave and the opportunity to refocus on our practice."
Interestingly, WORKac's latest project afforded Andraos the chance to return quite often to Lebanon where she collaborated with a local developer, Jamil Saab & Co., on a beachfront development, named Marea. It's located in Batroun (around 50 kilometres north of Beirut) and is situated on a site that had been appropriated by the Syrian army for almost three decades. In fact, in 2004, when it was acquired by Jamil Saab and his son Chafic, it was inaccessible to civilians. But, in 2005, after the 29-year of occupation was ended by President Bashar Al Assad, the Saab family finally had their land returned to them. Chafic tells us how he still remembers walking on the plot for the first time: "The Syrian army left behind what looked like half-demolished barracks, with concrete blocks, rusted steel and lots of discarded stuff." Nevertheless, he says the view of the sea was still unimpeded and beautiful and he was determined to reclaim the site and its beauty in a wilful commitment to Lebanon's future.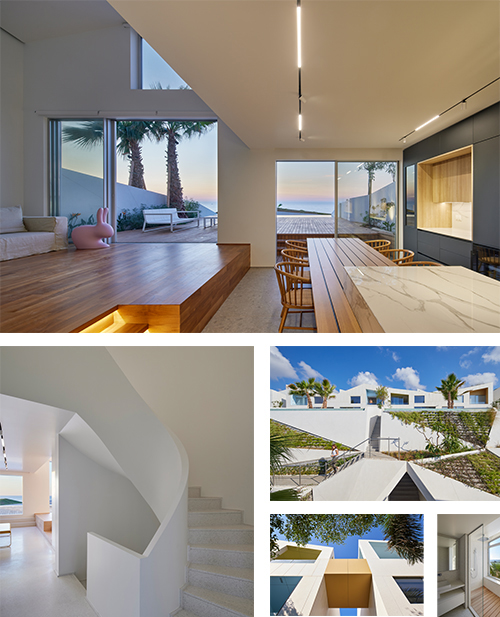 The Saabs set out to create a multi-family housing project with diverse unit sizes. They hired WORKac to conceptualise and then design the project with a committment to minimising its impact on the environment. "I spent much of my deanship at GSAPP thinking deeply about climate and hope," says Andraos, "trying to find a way for the built environment to contribute to, instead of detract from, imagining and building a shared collective future." From the outset then, Wood and Andraos decided to make the relatively low-rise development blend in with its natural surroundings. The final result saw all sixty units organised in four terraced rows that descend towards the beach, with smaller studios at the top and the larger dwellings – townhouses, then semi-detached houses, then individual houses – on the lower tiers. Each unit was designed with a double-height living space that opens onto a private patio, a roof deck (for the upper units) with a private or shared swimming pool. In fact, privacy for all residents was a key point.
"We were attracted to the idea that Marea would include a diversity of units and homes of different size and wanted to show that dense and collective living, when properly designed, could still yield a sense of uniqueness, intimacy and privacy," continues Andraos with evident pride.
Even though living in nature is typically associated with the isolated individual house surrounded by an open landscape, Andraos stresses that we need to reinvent our relationship to the environment in this day and age. Instead of having blank surfaces and roofs, she and her team were able to plant the "streets" between the rows of buildings and shade them, make the roofs green, and create seamless transitions between inside and outside – with an intimate connection between buildings, sea, mountains and the constructed landscape and topography. "For us, this resonated with the beautiful geography and natural features of Lebanon which should be better preserved for the future," she adds.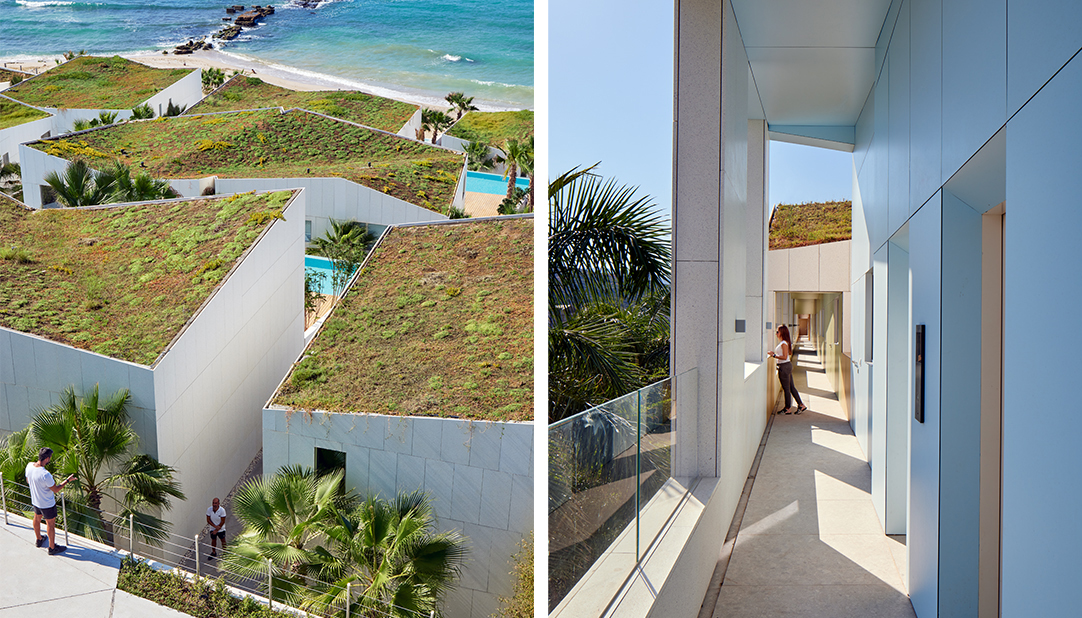 But Andraos admits that their plans were quite complex to build. Luckily, the Saabs were committed though and they paid attention and care to every aspect of the design and construction – including testing various plants throughout the construction phase to make sure they would survive the weather and exposure. The biggest challenge, however, according to Andraos, was the Covid-19 pandemic and trying to complete construction without too much of a delay. "Everything took longer and was more difficult as a result."
Despite the tremendous overlapping crises that have enveloped Lebanon since 2020, Marea is now fully occupied, and thriving as a community, proving that luxury, privacy and conservation can all coexist in harmony. Even in Lebanon.
PHOTOGRAPHY: BRUCE DAMONTE