January 22, 2020 Karim Mounib
Supported since its inception by Official Bespoke and now in its fifth year, Haute Grandeur has become a benchmark in the luxury hospitality industry, offering awards based on an unbiased algorithm of paid customer reviews.
When Haute Grandeur began in 2014, it had an uphill task of establishing itself in an industry that had become jaded by awards. Yet the fact that it has managed to do so bears testament to its unique premise of rejecting the use of judges, experts, payment solicitations, or even any public vote and instead relying on a computational algorithm that tallies the online ratings given by paying customers that've posted on all major online review sites.
"The Haute Grandeur Global Awards concept is simply unrivaled. We recognise excellence through guest feedback, as apposed to votes by the general public or a panel of judges," says Marinique de Wet, who founded this uniquely unprejudiced platform. "Unbiased results are guaranteed through a fair and transparent process. This is the Haute Grandeur way, and sets us apart in the world of awards initiatives."
This year's award ceremony took place at the end of October at the St. Regis Kuala Lumpur in Malaysia and saw the Mandarin Oriental Marrakech take the grand prize of 2019. "Haute Grandeur Global Awards raise standards of excellence but though the winners have reached the pinnacle of success, their toughest challenge still lies ahead because," concludes De Wet, "attaining success is hard, but remaining successful is even harder. That is why we must set ambitious goals and continue to push our limits."
Overall Haute Grandeur Winner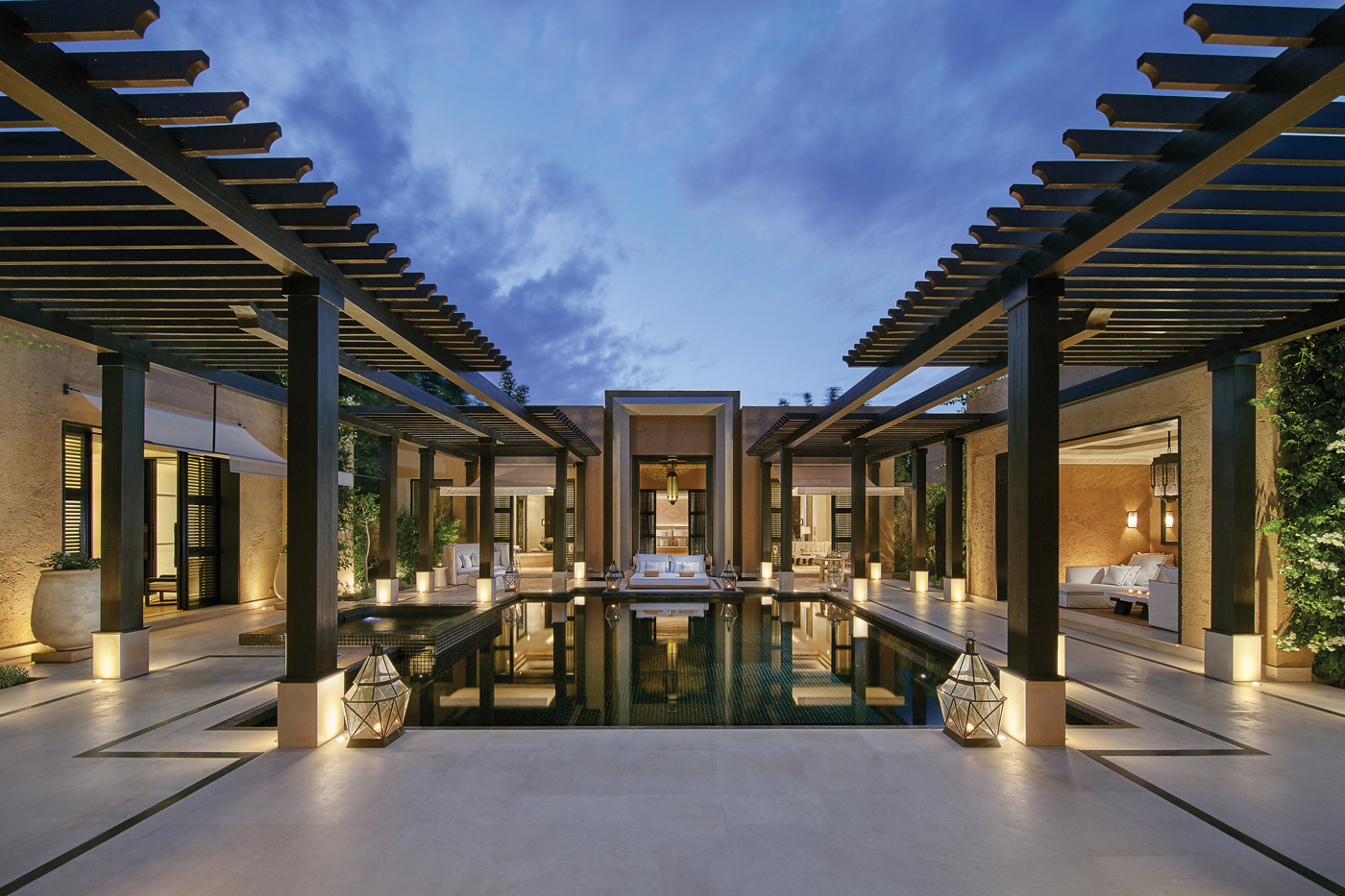 Opened at the end of 2016, Mandarin Oriental's first outpost in Africa breaks from the convention set by most of its five-star competition in Marrakech by avoiding traditional Moroccan interiors and architecture and instead offers a more pared back, contemporary experience. The hotel is located twenty minutes by car from the old city in a gorgeous two-hectare garden of olive groves and verdant orchards. It features 54 riad-style single-storey villas and nine slightly cheaper Atlas-facing suites, all of which come with their private swimming pools – they're so nice you may find it hard to venture out but if you do so you'll find there's an array of facilities including three restaurants and an enormous 1,800-square-metre spa.
– Mandarin Oriental Marrakech (Morocco)
Best Honeymoon Hotel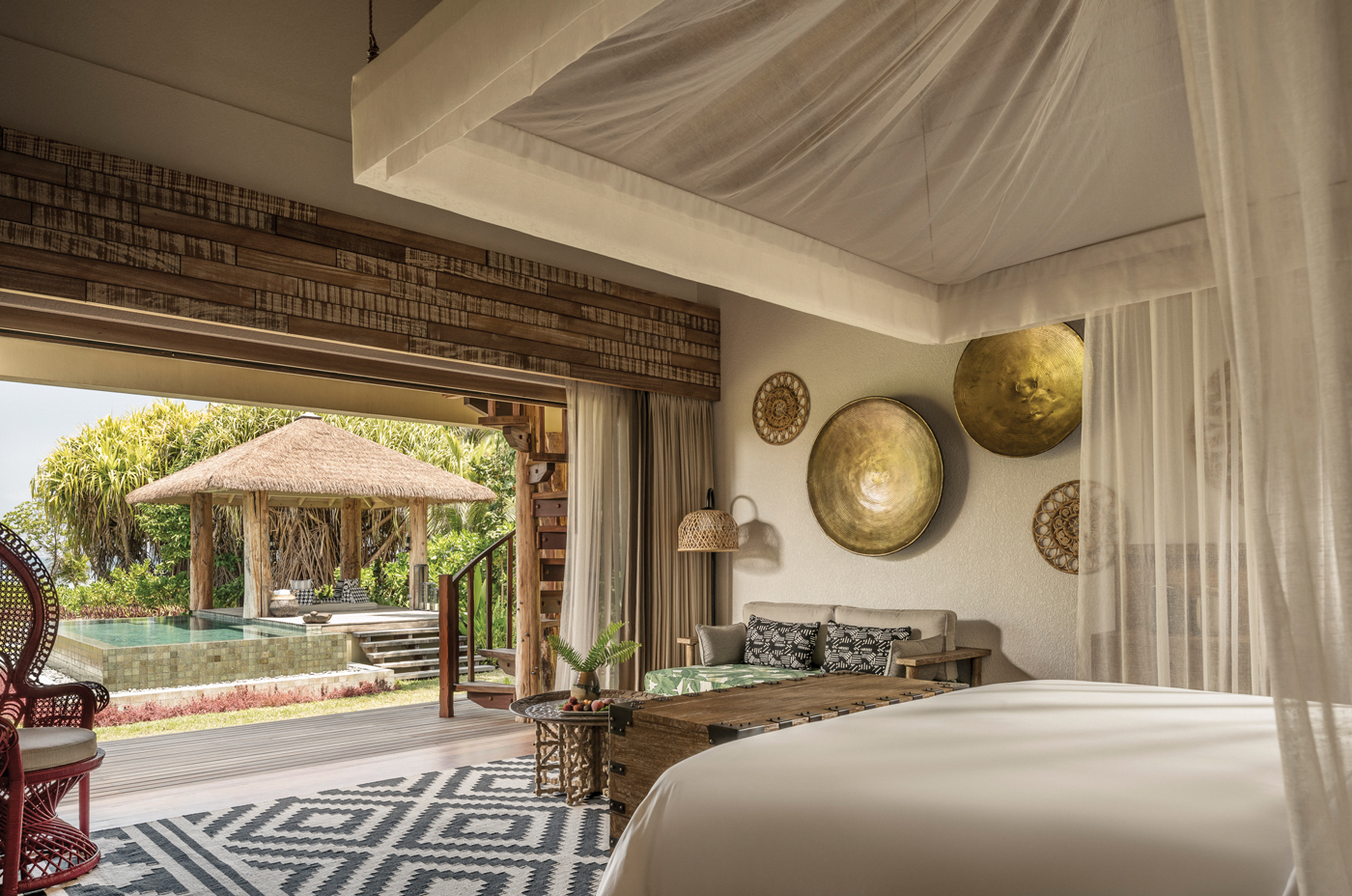 The Seychelles comprises 115 islands so, while the original Four Seasons there, opened in 2009 on the largest one, Mahé, this new property is located on a remote 6km-long strip of land some 35 minutes away, by plane. It offers 71 abodes ranging from rustic-style suites to bungalows to residences (making it one of the company's most intimate properties) and offers a wonderful sense of freedom. That's because, unlike in the Maldives where the islands are tiny, this one can be explored and every guest is encouraged to do so, on the bike they're provided with upon check-in. And that means cycling to the tennis courts or longer trips to any one of the secluded spots on the island's 14 kilometres of beaches.
– Four Seasons Resort Seychelles (Seychelles)
Best Lifestyle Hotel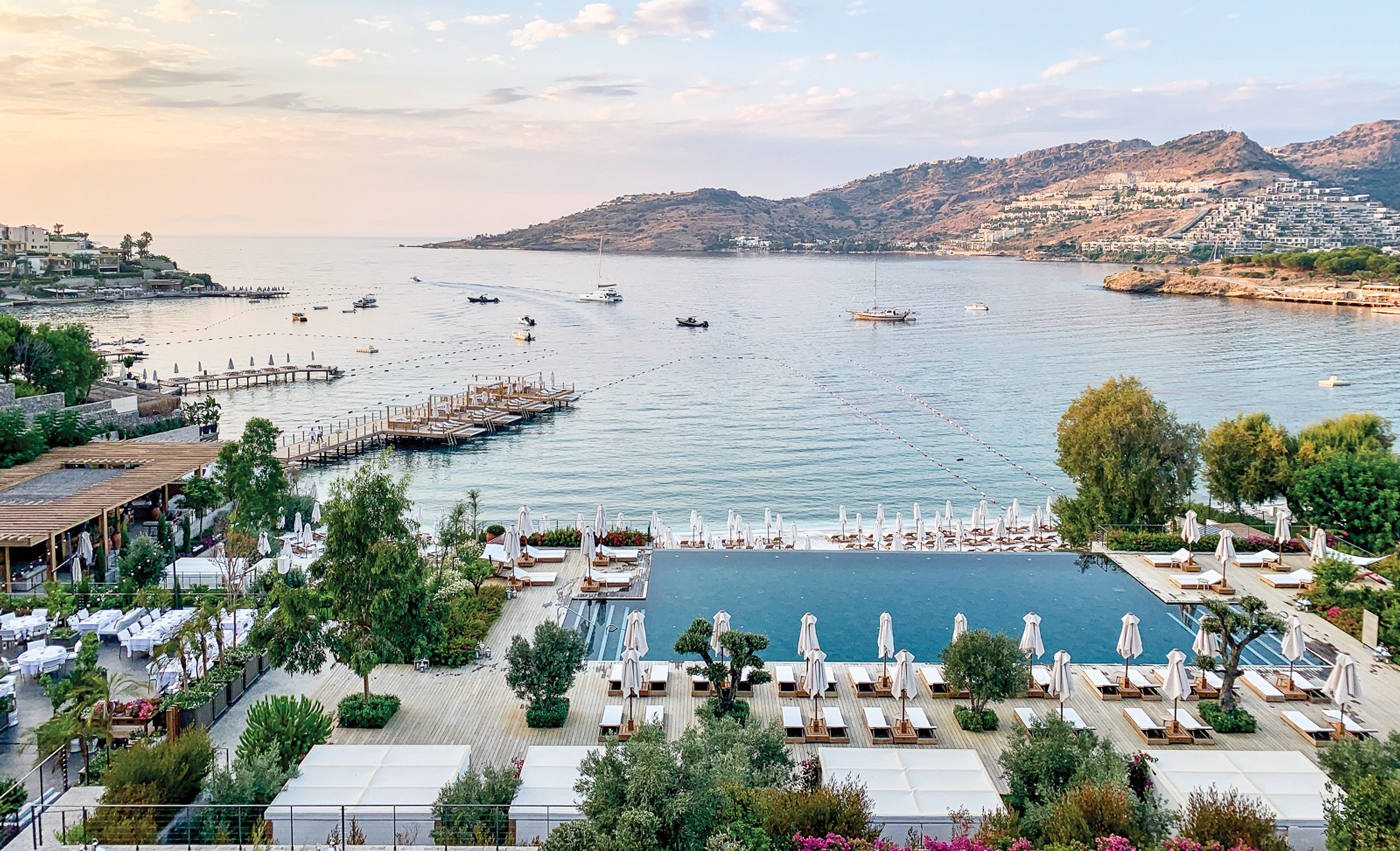 The latest jewel in Ian Schrager's ever-growing chain of Edition Hotels is the Bodrum Edition (operating in partnership with Marriott International). It opened two years ago and functioning exclusively between April and October. Set within a 22,000 sqm property, the hotel boasts 102 guest rooms and suites, bungalows (with private pools) and a four-bedroom private villa (with its own pool and sauna) all of which are designed to offer dazzling views of the azure sea and the hotel's private horseshoe-shaped white beach and jetty. In true Edition form, the property manages to strike a fine balance between privacy and community, meaning you can enjoy your down time, when you want it or venture out to see and be seen, when you don't.
– The Bodrum Edition, Bodrum (Turkey)
Best Eco Friendly Lodge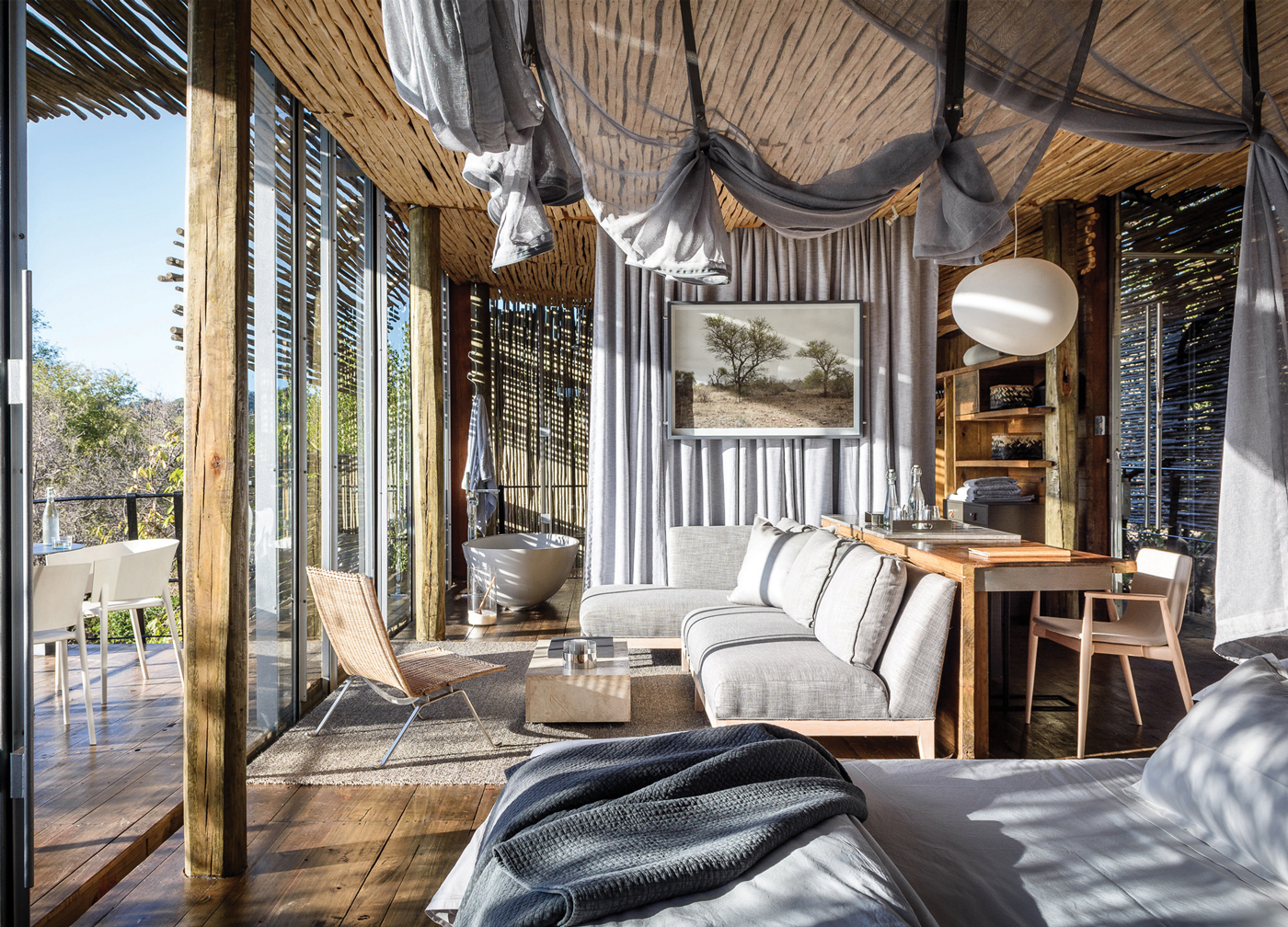 Hidden among volcanic mountains on the remote eastern edge of Kruger National Park is Singita Lebombo with its 17 designer, glass-fronted rooms built into cliffs and running on hushed solar power. Admittedly more contemporary hotel than traditional safari camp, every detail has been considered, from the grey Diana pottery plates and sculptural leather chairs, to the two long lap pools and silvery safari vehicles. Even the food is sophisticated here: often dotted with flowers and swirls of colour. But in terms of wildlife excursions, you have access to an almost 13,500-hectare concession – open only to Singita guests – which affords regular sightings of lions and other Big Five game on your two daily drives.
– Singital Lebombo Lodge, Kruger National Park (South Africa)
Best Boutique Hotel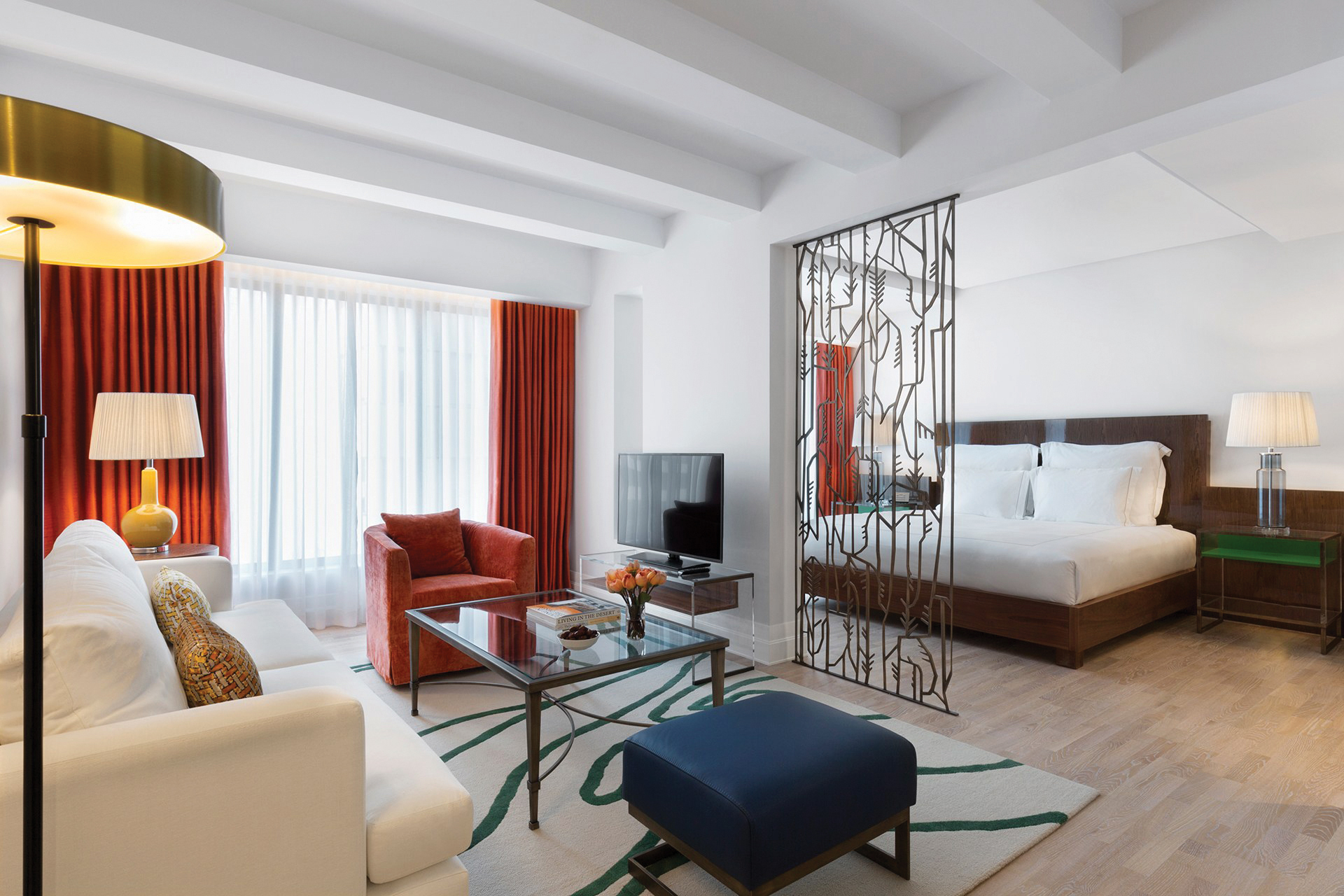 The 46-suite Merchant House is an excellent new hotel by Gordon Campbell Gray. It opened in February 2019 and is actually the first boutique hotel in Bahrain to receive a five-star rating. You'll find it next to Manama's old Bab El Bahrain souk, but don't be duped by its location, as it's a thoroughly modern affair featuring vibrant colours and dramatic graffiti details alongside white linen sofas and a well-curated library. What's more, at a time when downtown Manama is being revived and a new generation of Bahrainis are looking for cool places to socialise, its rooftop bar and restaurant, Indigo, has become a hot spot for the cultured set. A spa, a gym, and an emerald rooftop pool complement the hotel's offerings.
– Merchant House, Manama (Bahrain)
Best Conference Venue Hotel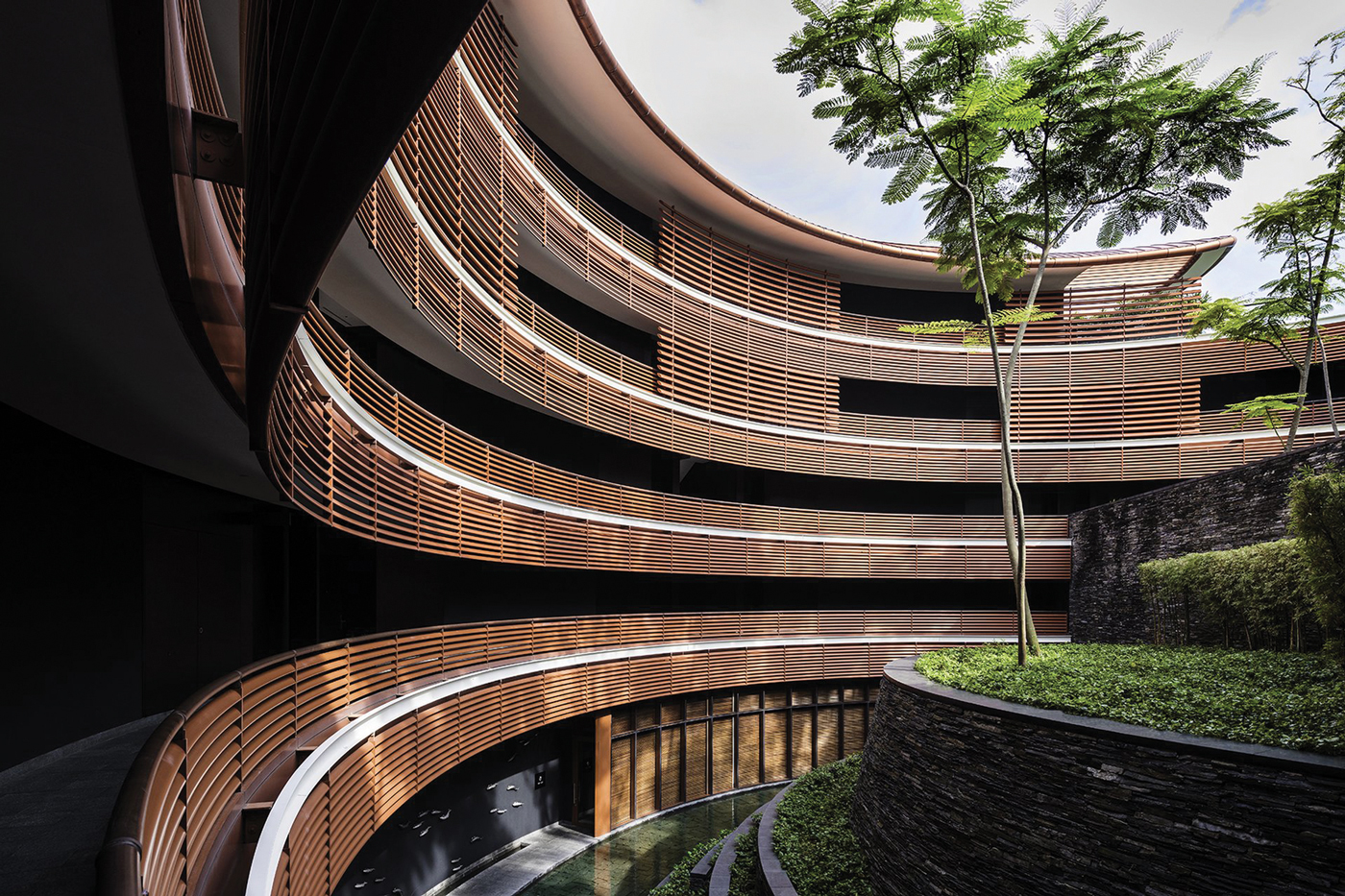 The lush 112-room Capella feels a world away from Singapore, even though it's only a short bridge away on the manmade Sentosa Island. The hotel's lobby and reception can be found within a restored, 1880s, red-tile-roofed, former British Army mess, but the rooms and suites are part of a louvred contemporary extension. They're lovely, but it's the hotel's corporate conference capabilities that have put the property on the map lately, especially after US president Donald Trump met North Korean leader Kim Jong-un there in 2018. Indeed, the hotel has 12 different meeting spaces as well as a huge Grand Ballroom that's equipped with an 81sqm curved LED TV (the largest of its kind in Singapore).
– Capella Singapore, Sentosa Island (Singapore)
For the full list of winners, go to www.hautegrandeur.com
what's nearby