June 3, 2020 Ziad Taha
Why pay to spend your holiday trapped on an overcrowded floating mall when there's a way to have an affordable superyacht experience.
Three years ago, the Ritz Carlton announced it had begun building a fleet of ships that would bridge the gap between 20-guest-superyachts and 650-person-cruiseliners. Not only would these vessels be smaller and therefore more exclusive (with a capacity of around 140 guests), their volumes would also permit them to visit smaller islands, bays and marinas that larger ships could only dream of entering. Their boats would also offer a more upscale experience with long, leisurely port calls, a crew that intuits what you're in the mood for and luxuries amenities fit for an oligarch: two onboard helicopters, a submarine, a fleet of jetskis, zodiacs, grand open-flow common areas, intimate dining rooms and huge guest suites with high ceilings and palatial bathrooms. The only problem is the build process is running behind schedule and they've now delayed their 2020 cruises to 2021, with a launch date slated for April 2021. The advantage then has gone to Scenic who launched the 168m Eclipse last summer. Anchors Aweigh!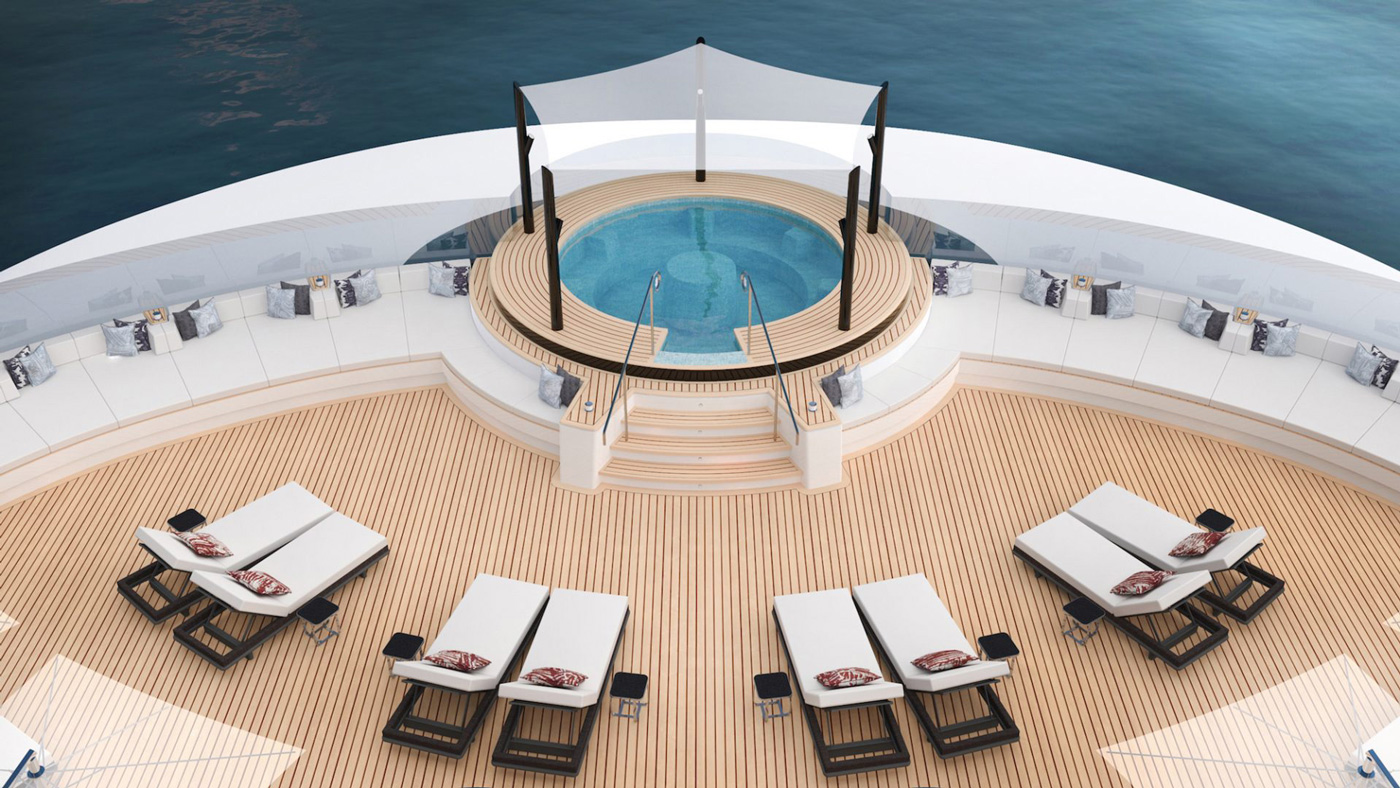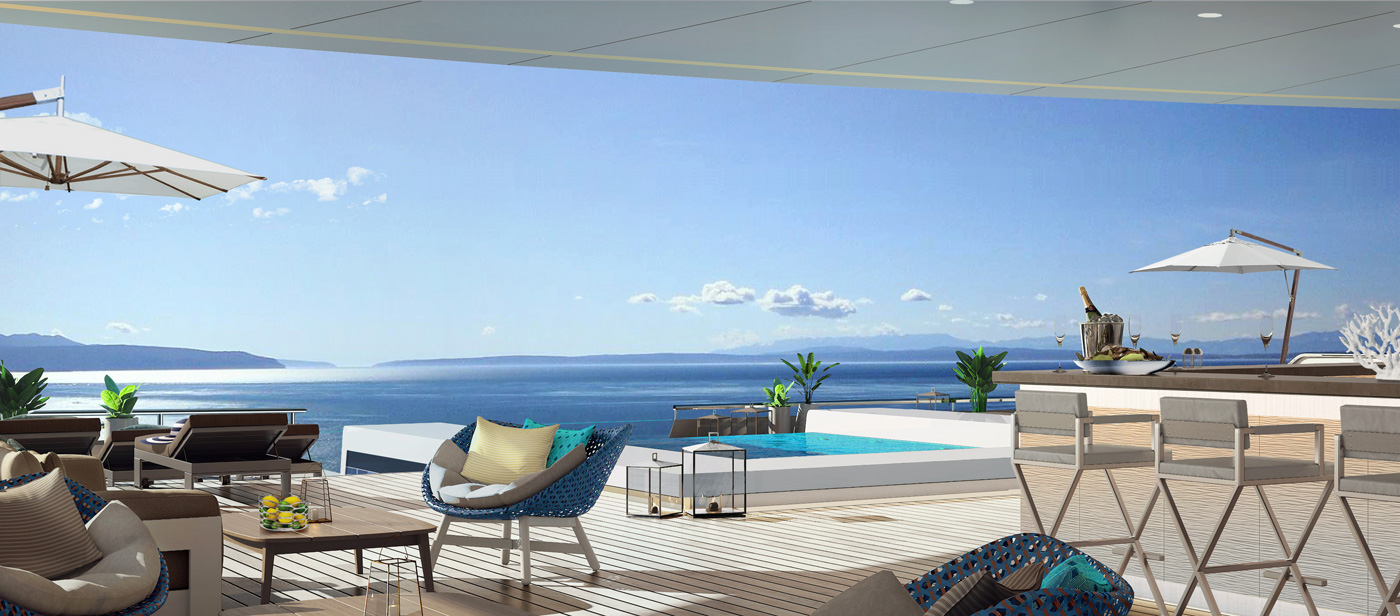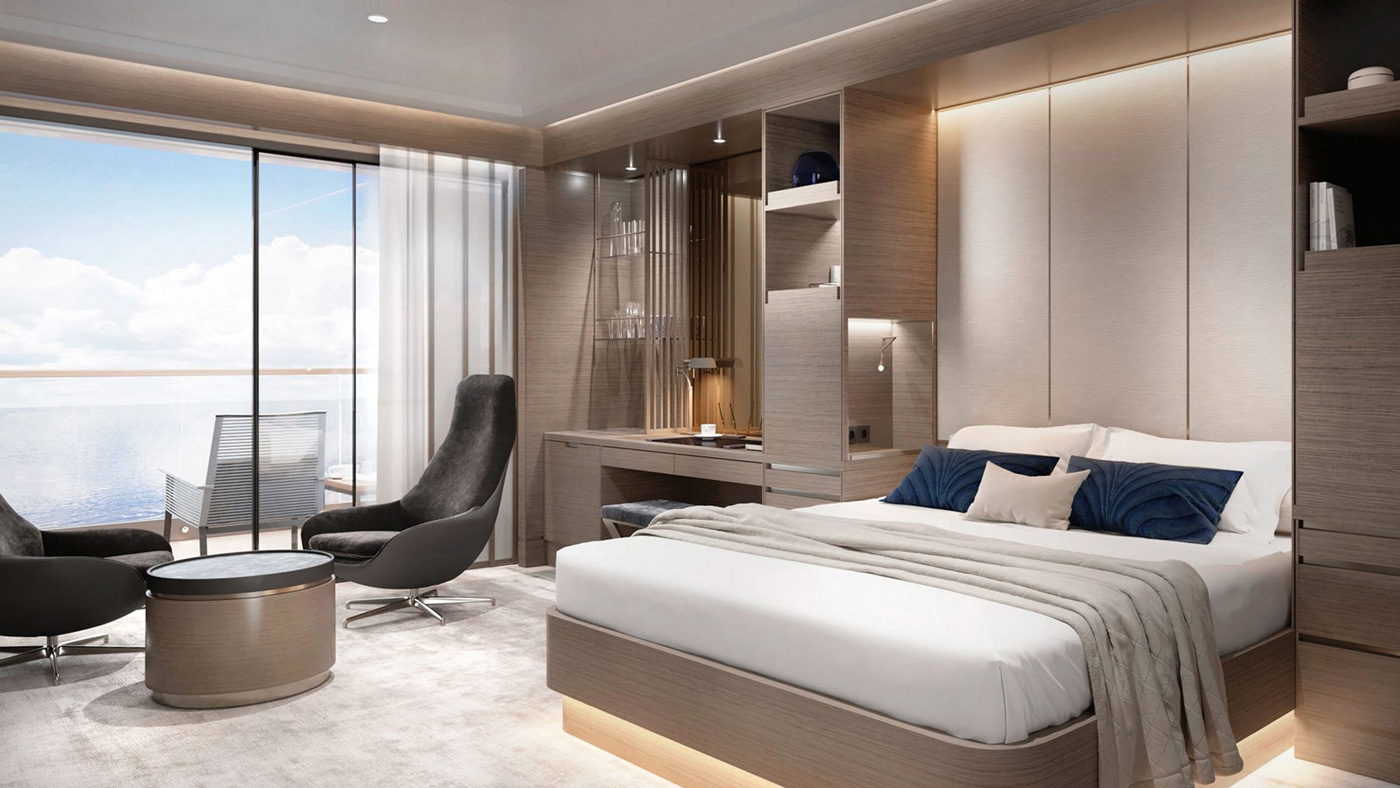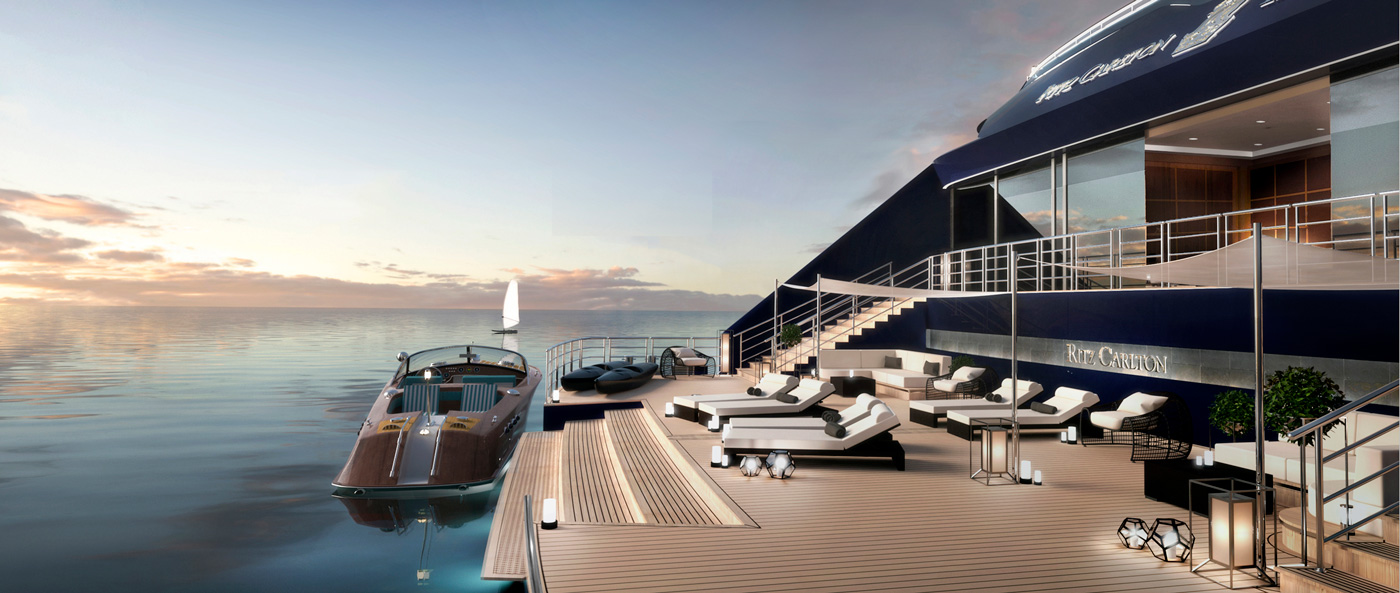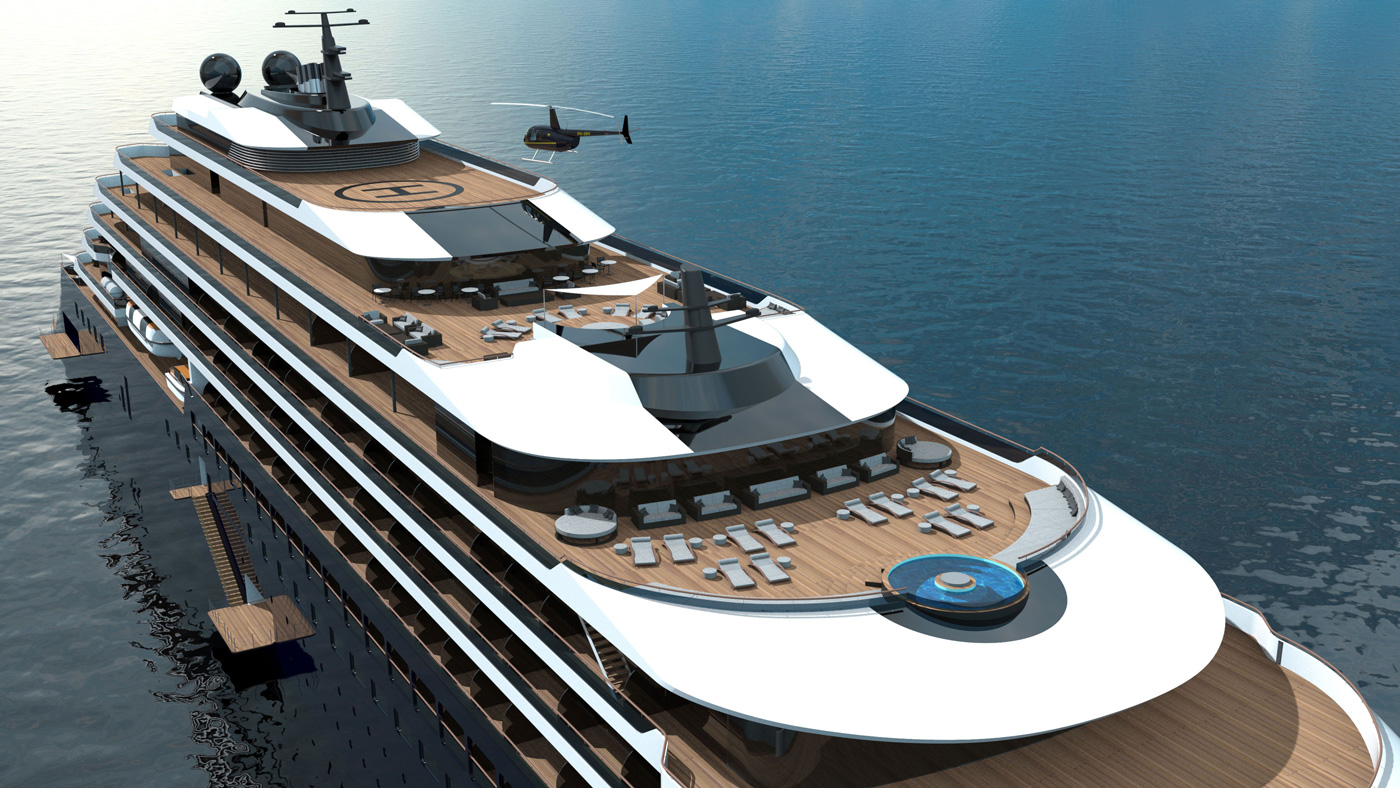 rcyc-exteriors-visual-3-1498074899