April 24, 2019 Ziad Taha
Knits in summer? That's right, sweaters needn't be quite so, uh, sweaty, thanks to lightweight yarns and loosely spun fabrics. But what about fashion's love affair with functional outdoor gear, is it more than just a fling? It is, according to Chris Elvidge, Marketing Editor at Mr. Porter. "It's the perfect vehicle for bright colour and an easier way to get in on the neon trend," he says.
In short, chunky trainers, small bags, tech fabric and a measured dose of Day-Glo will keep you on the stylish side of practical (and comfortable) this spring.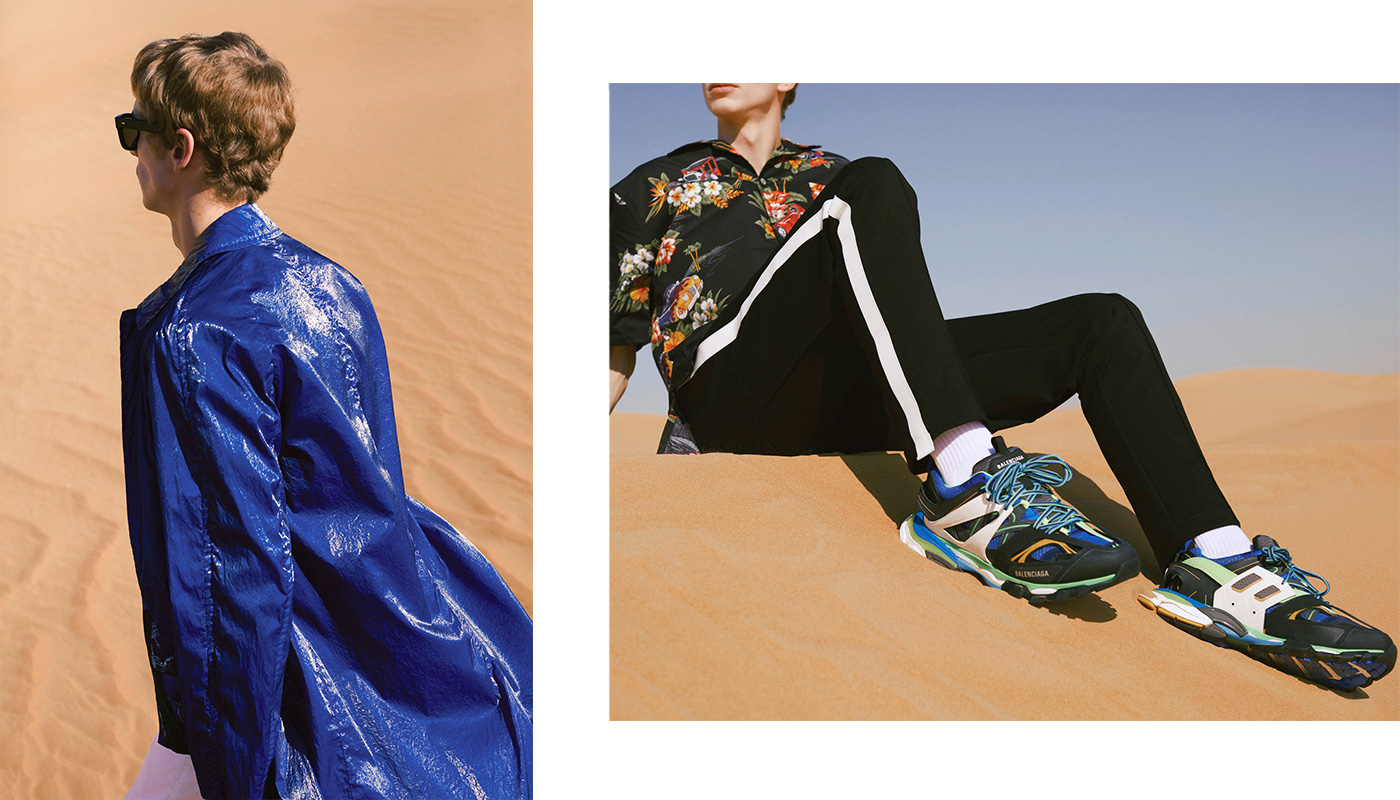 LEFT Creased PVC coat by Dries Van Noten, 900 USD.
RIGHT Balenciaga trainers, 750 USD. Traxedo sweatpants by Rhude, 685 USD.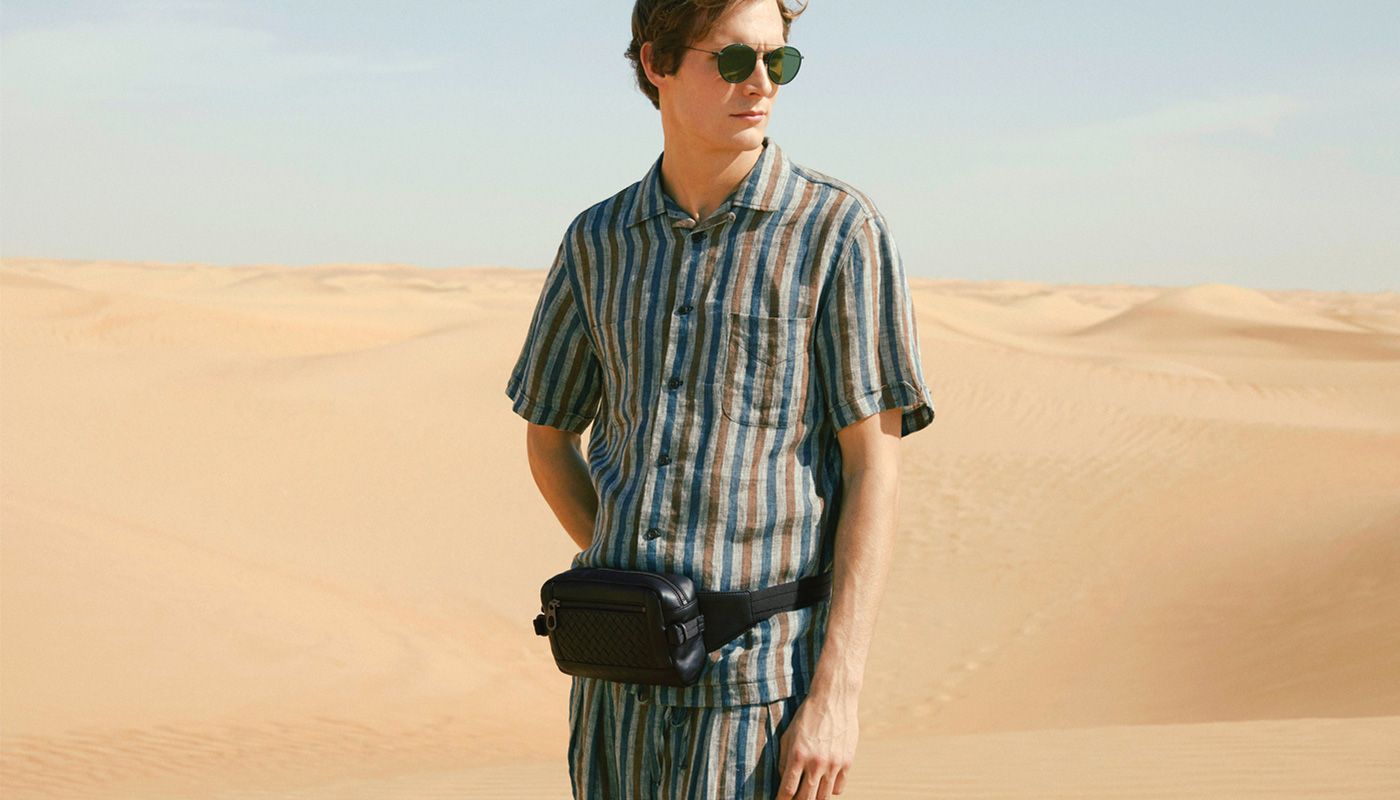 Linen shirt and trousers by Monitaly, 150 USD & 290 USD. Bottega Veneta intrecciato leather belt bag, 1,245 USD.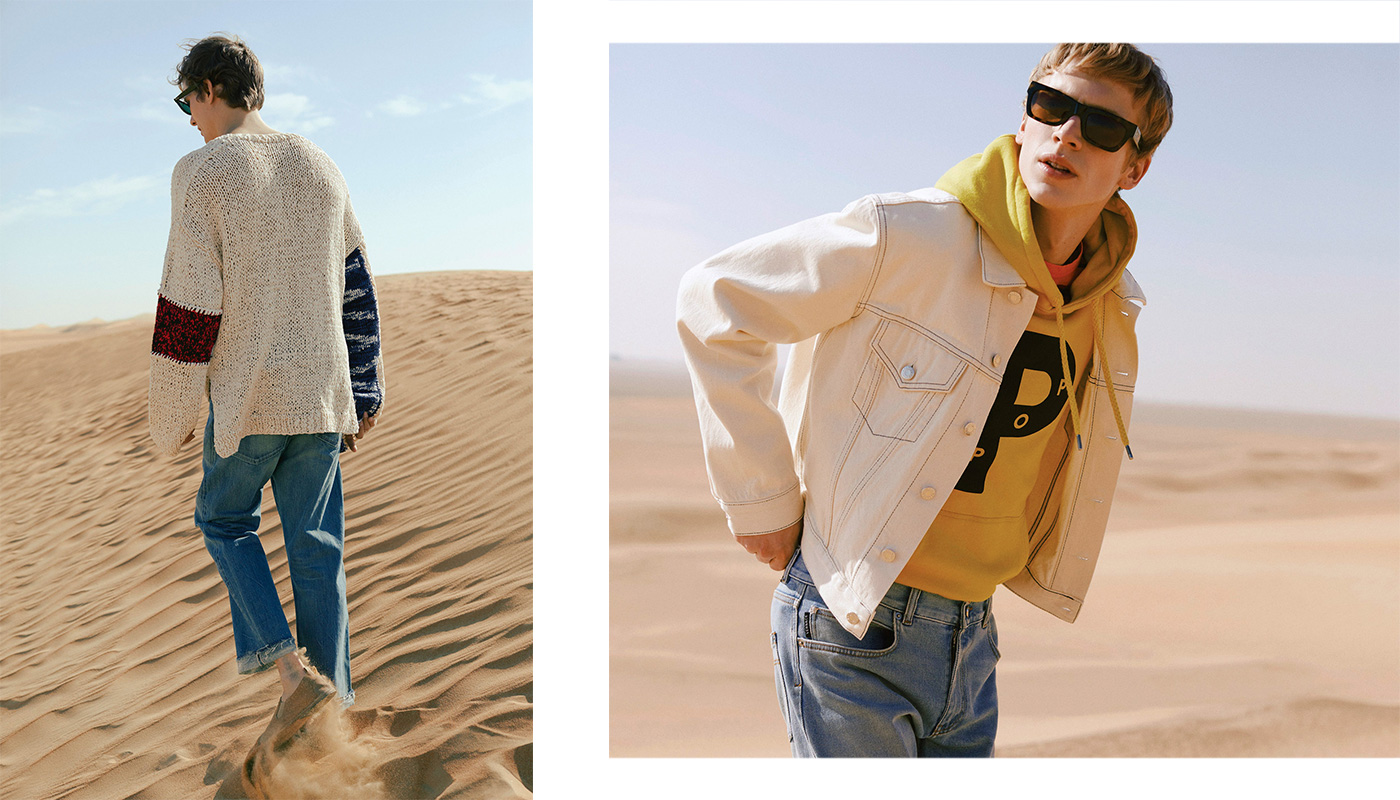 LEFT Cotton-blend sweater by Ambush, 60 USD. Jeans by Chimala, 550 USD. Suede loafers by Marsell, 400 USD.
RIGHT Denim jacket by Helmut Land, 425 USD. Hoodie by Pop Trading Company, 100 USD. Taylor slim-fit jeans by Versace, 500 USD.
All items available at www.mrporter.com