August 17, 2018 admin
Nadine Ghosn, the daughter of Carlos Ghosn, the Brazilian-Lebanese Chairman and CEO of Renault (and one of the auto industry's most celebrated turnaround artists) started her career at Boston Consulting Group in New York but left to pursue a two year-rotational programme at Hermès. It was there that she says found her calling and decided to drop everything to establish a fine jewellery brand in Manhattan – NGFJ.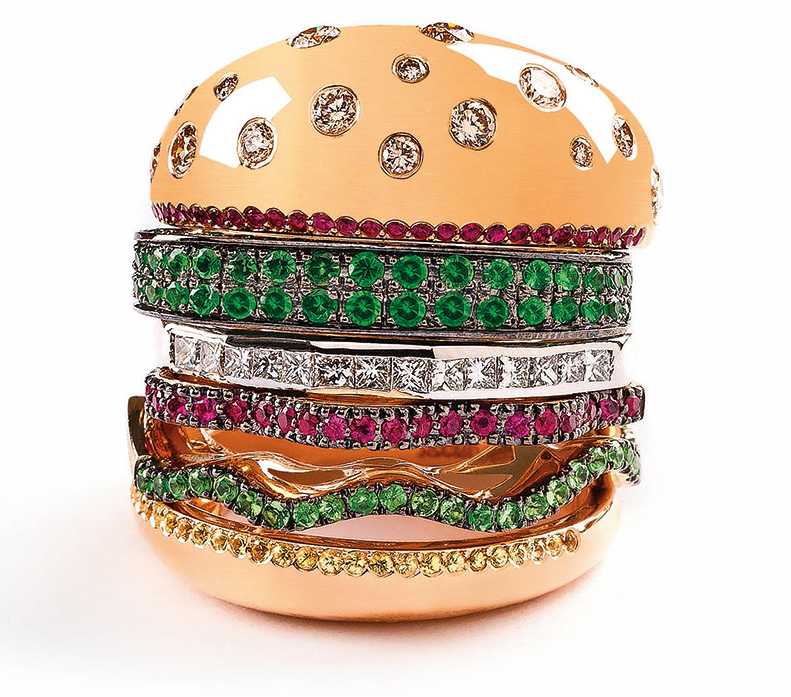 Two years on and the 28-year-old's designs, which vary from classical to kitschy – and range in price from 150 USD to 20,000 USD – have garnered her an international following including stellar celebrity clients like Karl Largerfeld and Beyoncé. "The pieces are actually made in Lebanon. The craftsmanship there is superb," she says before adding that supporting local artisans is an important aspect of NGFJ's mission. But, in terms of OMG, there's a piece we simply have to highlight and it's this 7,500 USD Veggie Burger, which comprises seven separate rings that can be stacked together in a delicious tsavorite, ruby, yellow sapphire, white and champagne diamond sandwich.