January 9, 2023 Karim Mounib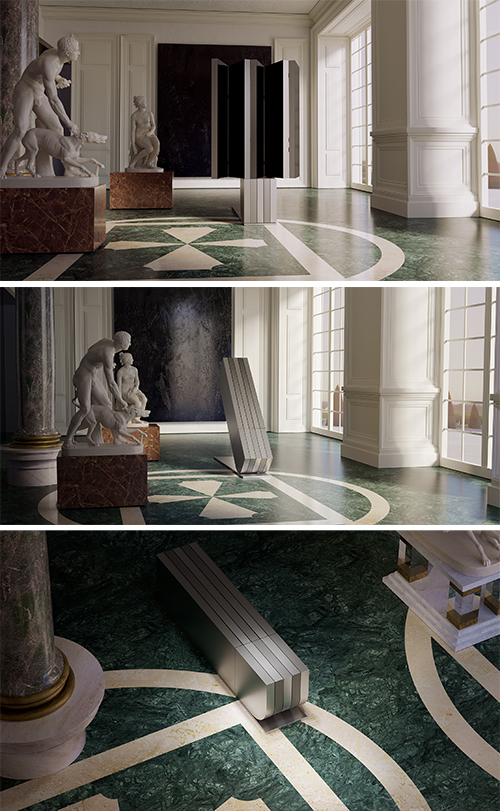 There's a whole world of television sets aimed at people who want something special and don't mind paying for it. For example, there's a 50,000 USD Bang & Olufsen called the Beovision Harmony 88 that's not only the world's first 88-inch 8K television set, it's also the largest OLED screen ever created. We should probably also mention that, while in standby, it hides behind wooden speakers that then pivot away like butterfly wings as soon as you switch the unit on. Then there's the Titan Zeus. At 1.7 million USD, this is by far the most expensive 4K TV on the market but you do get 370 inches of viewing pleasure for that money. Finally, somewhere in between is a visually arresting unit called the N1 that's manufactured by an Austrian brand named C SEED. It costs 200,000 USD, measures 165 inches and, best of all, it shape shifts in a way you'd never believe. That's because, when you're not using it, it electronically folds away into a metal base that resembles a minimalist sculpture. But, turn it back on and, first it stands up, then spreads out.
Hewn from aerospace grade aluminium, the N1 is built around the modular design capabilities of MicroLEDs, which are small panels of self-emissive, ultra-bright, ultra-wide colour gamut pixels that can be joined together to form screens of almost any size and shape. We have seen the technology before on a number of conceptual products at CES in Las Vegas but this is the first time we have seen it put to use on a product you can buy. Now, in case you were concerned about how well all those panels merge to form a seamless unit, don't be: it's impossible to see the joints and the company says this perfect union was possible thanks to C SEED's patented 'Adaptive Gap Calibration' technology. The display has also been given a special treatment that allows it to produce total blacks and vibrant colours, while also reducing glare. Finally, the set comes with two built-in 100-watt broadband speakers that help create an even more immersive experience. In short, the N1 won't leave you wanting.