August 15, 2016 Joanna Reid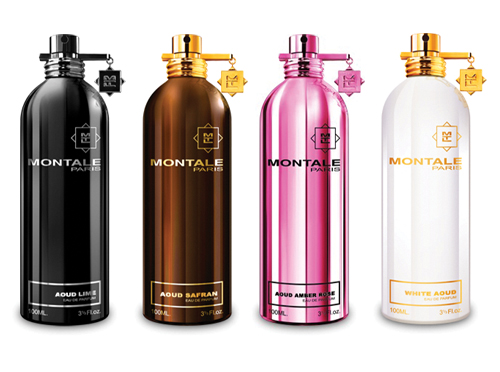 With a founder who shuns the public eye and a practically non-existent marketing structure, Montale Paris is as mysterious as its east-meets-west scents. Brimming with oriental influence, the Parisian shop transports even the most jaded of noses.
It may be one of the best-kept secrets in Paris. There are no glossy ads promising romance and no savvy press releases announcing the latest scent. There are no press agents to be found or viral ad campaigns for that matter either. There is just a website and a few simple social media accounts touting Montale Paris' latest creations, and these are about all you'll find on this 13-year-old company.
The mastermind behind the brand, Pierre Montale, is just as much of an enigma. There is no background about him, no previous work experience, no glowing testimonials, not even a single picture, let alone an interview.
"That's why people love us so much, when you buy a perfume from Montale you know that you'll be the only one wearing it," explains the sales assistant at the brand's Parisian flagship store, located on Rue Pierre Charron, between Avenue George V and the Champs Elysées.
Still, there are various reports that the real Pierre Montale has been spotted by customers in his Paris shop, helping clients discover his mouth-watering scents. That we find this old-fashioned way of doing business unusual is telling about the day and age we live in. And the fact that Montale Paris is thriving, with a glossy shop in a swanky neighbourhood, in addition to a solid distribution network, is indicative of the quality of their products. Perhaps this mystery, this sense of secrecy, even adds to the appeal.
The unknown man behind Montale, and for that matter, another stealthy brand – Mancera, is in fact Pierre Montale. After some thorough investigative work, we uncovered a telling trail. Pierre Montale's real name is in fact Pierre-Louis Reppelin, and Reppelin's half-sister is none other than Marie Josée Fournier, the founder of Comptoir Sud Pacifique, an equally inspired perfumery brand, launched in 1975 but sold in 2002, around the same time that Pierre headed to the Middle East.

After a year spent researching, sniffing and soaking up the culture in Saudi Arabia, where he reportedly created perfumes for the royal family, Montale returned to Paris, his suitcases brimming with bottles and potions he intended to share with the world. Recreating the oriental scents with a European mind-set resulted in the aromatic birth of Montale Paris in 2003, for which he opened a flagship store on Paris's prestigious Place Vendôme.
What Pierre Montale did before anyone else was to introduce the natural element oud to the established world of French fragrance. Commonly referred to as 'liquid gold' or 'wood of the Gods' in the parlance of perfumery, oud is one of the rarest and most expensive raw ingredients on Earth. Extracted from the wood of the Southeast Asian agar tree, the Montale collection is drenched in the stuff.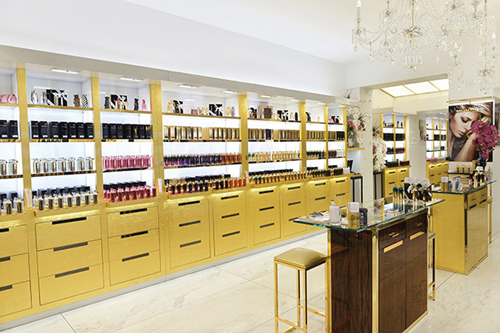 Words can only begin to describe the complex harmony of notes that make up the large collection of Montale perfumes and only a visit to their shop can do them justice. But don't head to Place Vendôme, as the brand moved to its new address off the Champs Elysées in May last year. Finding it should be a breeze, as before you even broach its large gold doors, you'll be captivated by the aromas that waft along the street, persuasively luring you to come and discover the treasures within. Once inside, you'll find a vast array of signature potions, each contained within a unique looking aluminium bottle. The reason Montale eschews glass bottles is actually twofold: firstly, it's a subtle reference to the way Comptoir Sud Pacifique used to package their scents and secondly, the metal containers protect the precious essences, promising a stable product for at least ten years.
Judging by the breadth of their distribution channels, it seems the brand has garnered a sizeable following of international clients. One such client, Lucy Silver, who lives in Paris and works as the Executive Assistant to Global Advertising and Commercial Support for the New York Times, happened to be replenishing her supplies on the same day as our visit. "What struck me most about the perfumes was how unique each and every one was, not only the scent but also the packaging. The coloured aluminium bottles are a pleasant change from the standard glass bottles favoured by other brands," she explains before revealing her personal favourite is Rose Elixir.
Clearly there are numerous original scents on offer and we are told that Montale likes to produce as many as nine new products a year. But if you want to play it safe, Rose Musk is as close to a sure fire winner as it gets. Pure but punchy, the floral scent is underlined with jasmine and amber and a consistent Montale bestseller. Interestingly, 80 per cent of the brand's fragrances are unisex but if you are looking for something distinctly masculine, then Black Musk is a worthy candidate. Strong, powerful, sensual and sweet, it's pretty much what every man should aspire to be.
Whether or not you buy into the mystery is beside the point because what matters is the products. Pure, exotic and far less known than any mainstream player, Montale is a masterstroke by a founder who prefers to remain in the shadows.