March 11, 2020 Ziad Taha
Just another personal watercraft (PWC)? Certainly not. Taiga's Orca's suspended "floating" seat design betrays how this one has no engine and instead relies on electric power for a quiet yet powerful ride.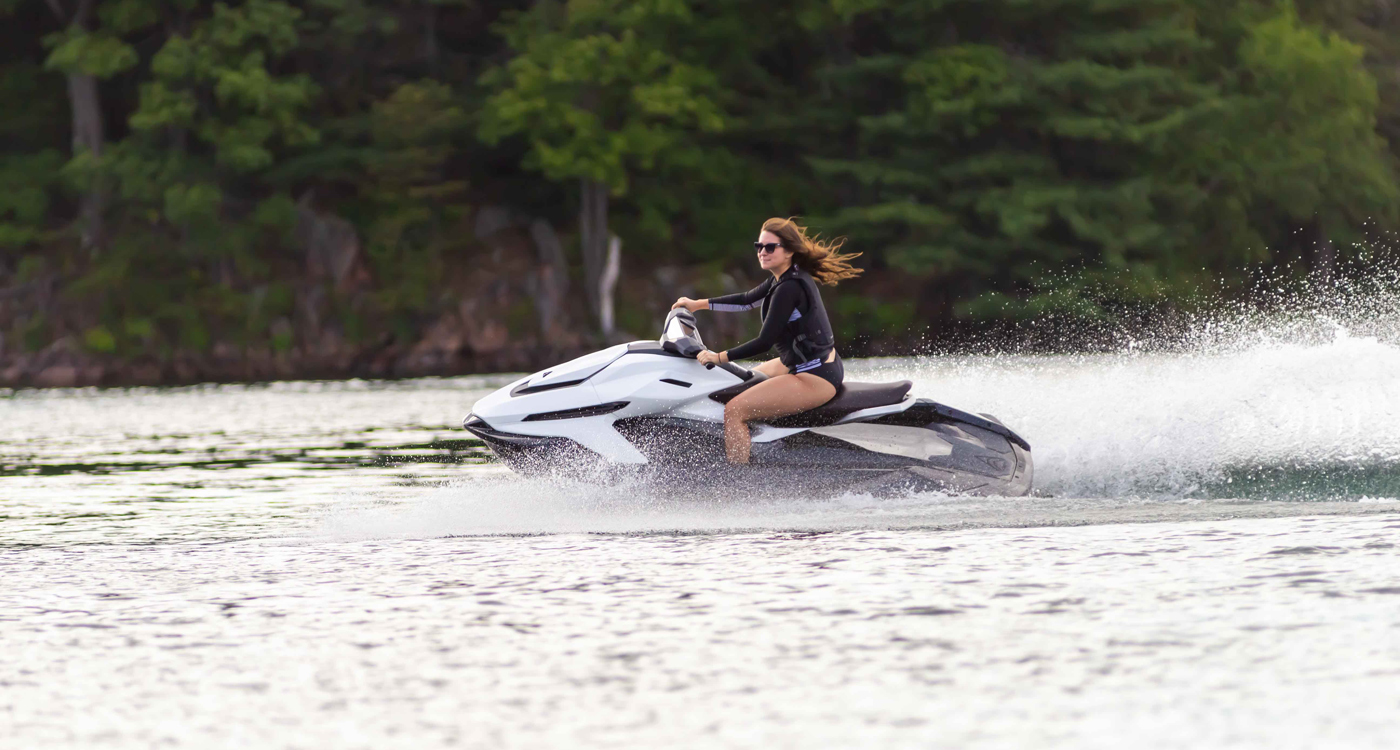 Taiga's Orca isn't cheap – at 24,000 USD (for the carbon vesion) – but it's the world's first fully electric personal watercraft and is made in Canada by a start-up that also makes electric snowmobiles. Deliveries start in summer 2020.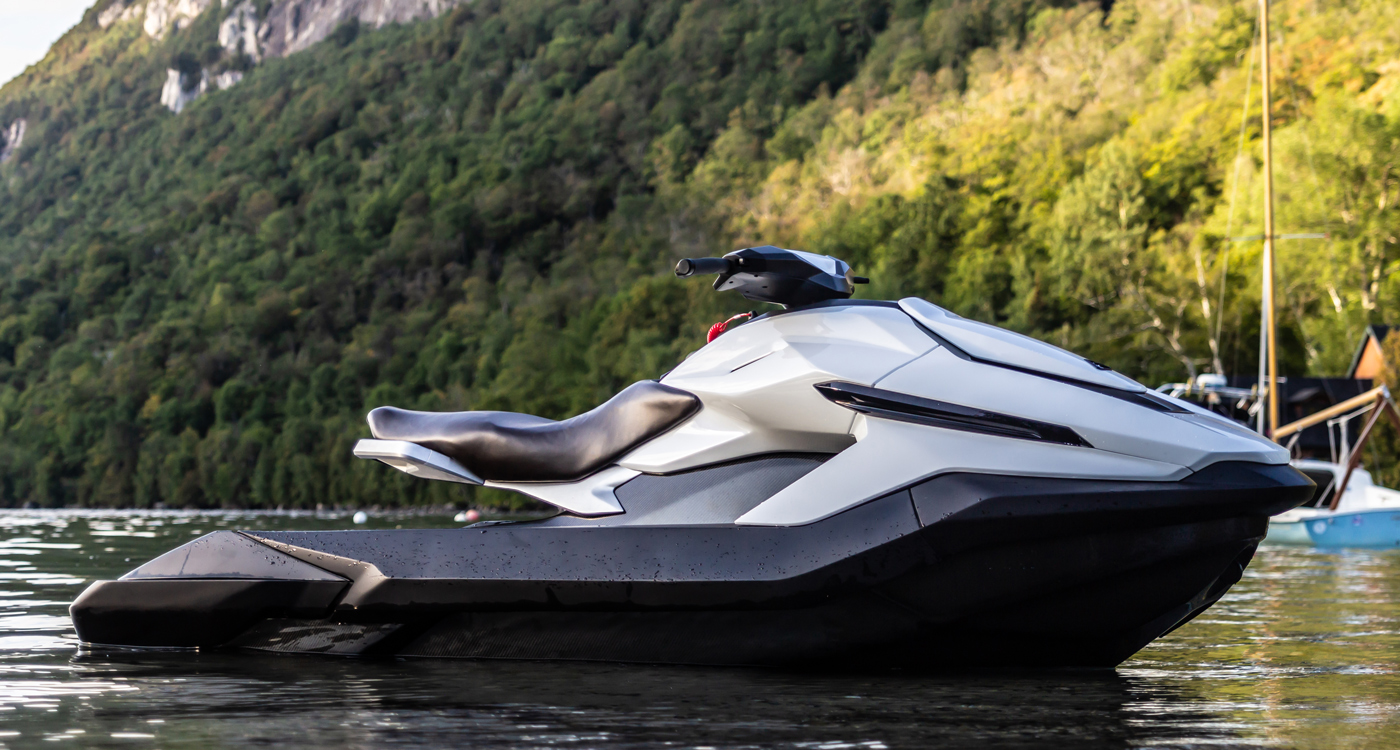 It's made entirely from carbon fibre (so as to offset the weight of its 23kWh battery pack), can hit a top speed of 55 knots and has a range of two hours. Best of all it comes with a five-year, 20,000-kilometre warranty.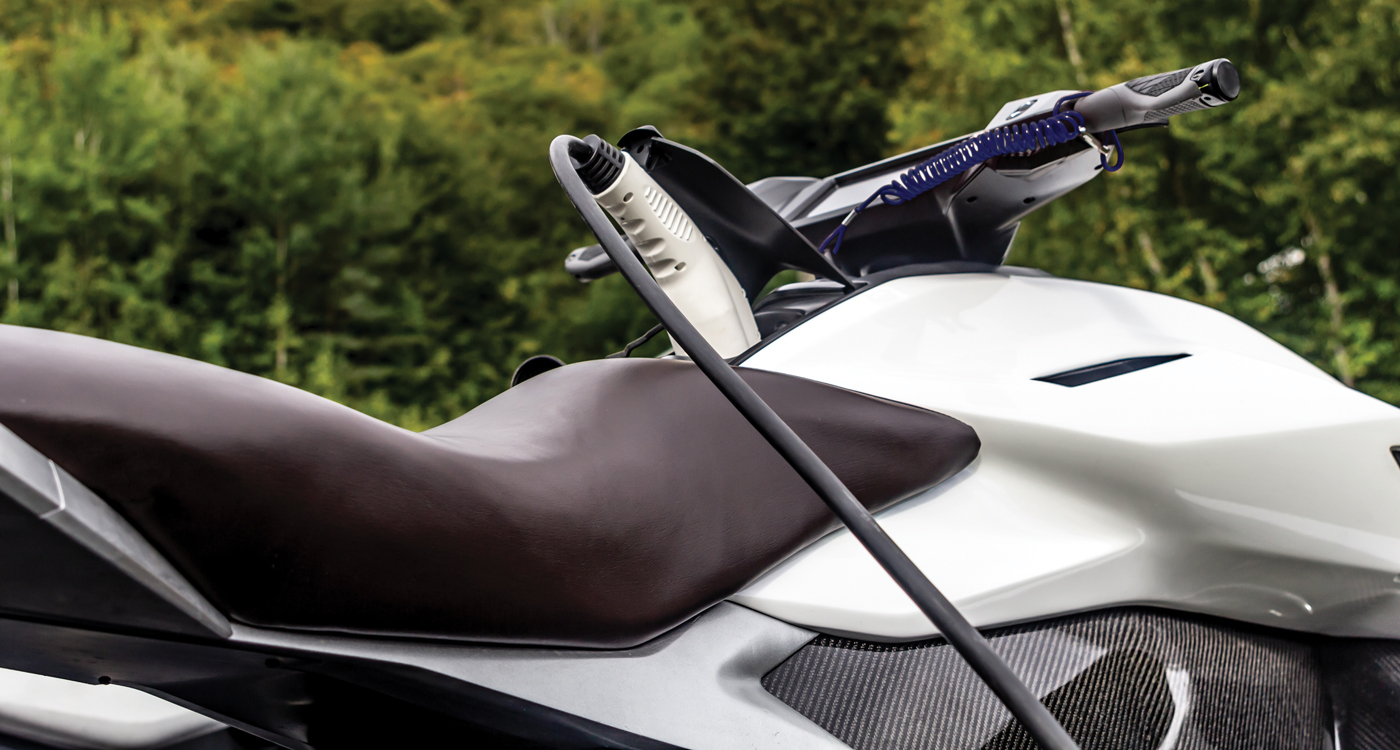 The battery pack delivers 134kW of power (about 180 horsepower) and can be recharged on 120V AC, 240 VAC, and most rapidly via a DC fast charger (from 0 to 80 per cent in 20 minutes).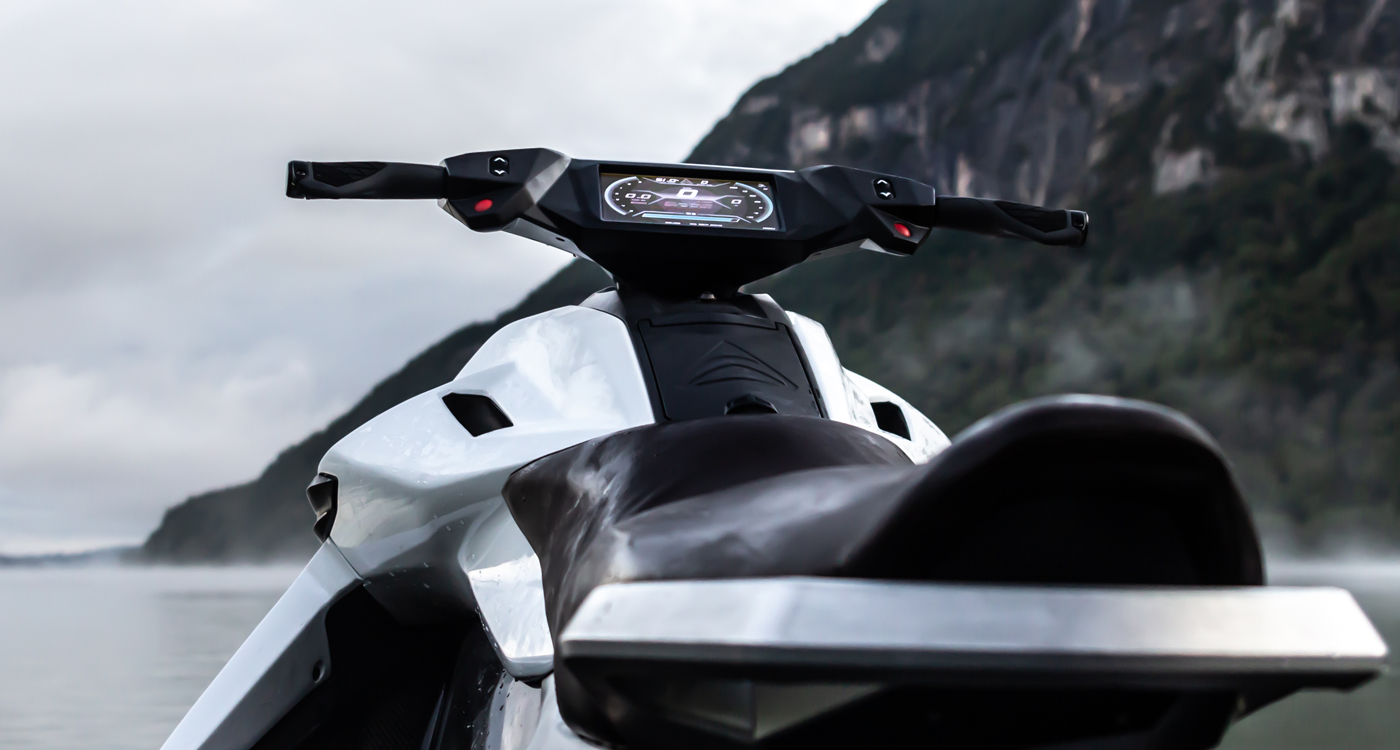 The 23kWh battery pack hasn't just been built to withstand the punishment of riding at almost 105km/h on open water, but so as to also not lose capacity when stowed away for long periods at a time.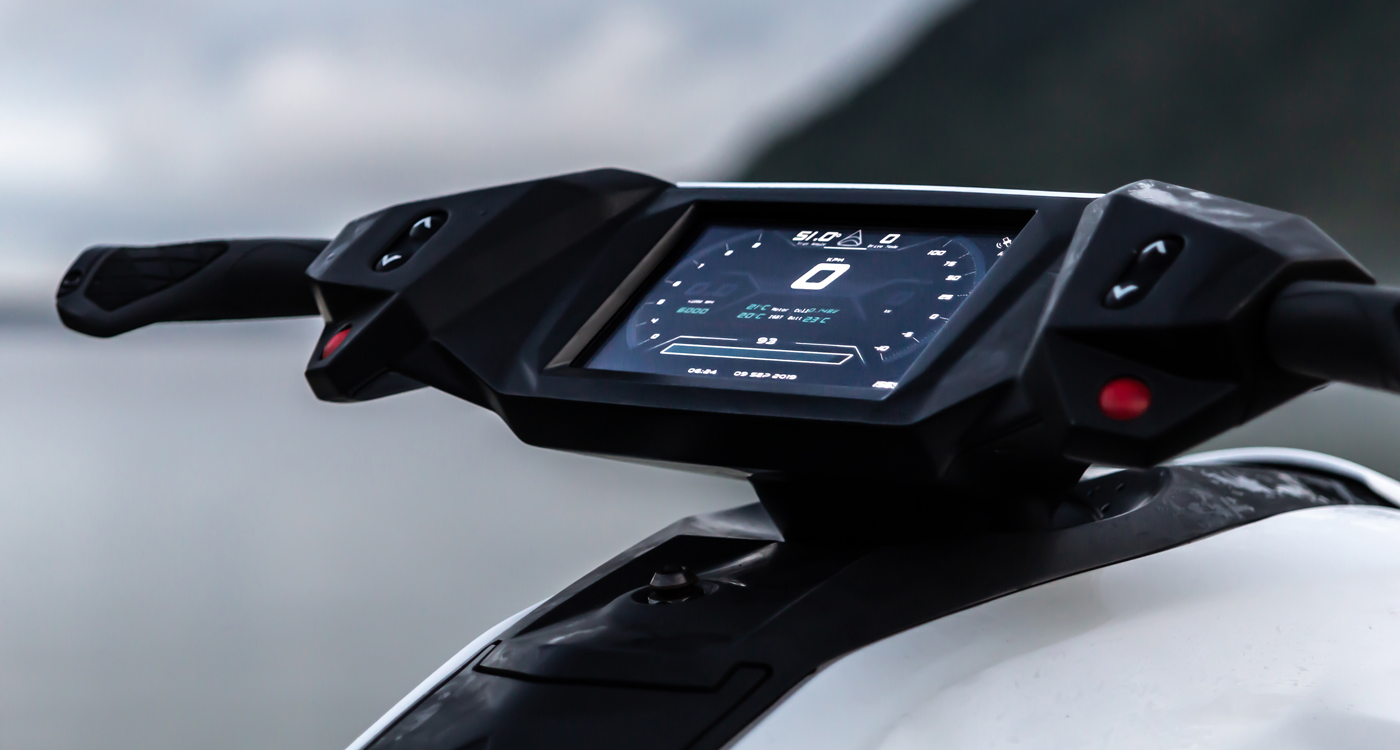 The waterproof digital display between the handlebars is LTE, Wi-Fi and Bluetooth-enabled and offers access to GPS maps, radios as well as information from embedded water temperature sensors and a sonar unit.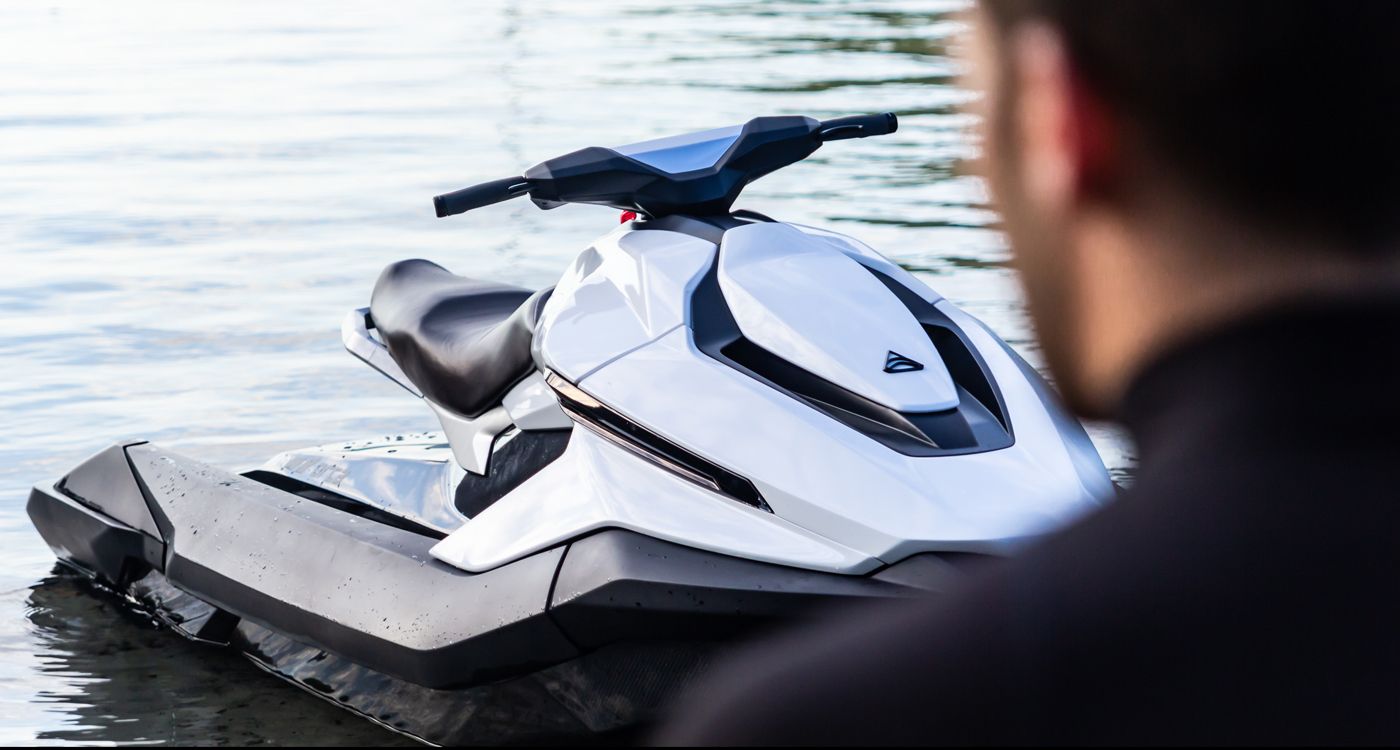 The Orca requires no maintenance and instead it will, like Teslas, receive regular over-the-air software updates via Wi-Fi, which add new features and enhance existing functionality.