August 28, 2019 admin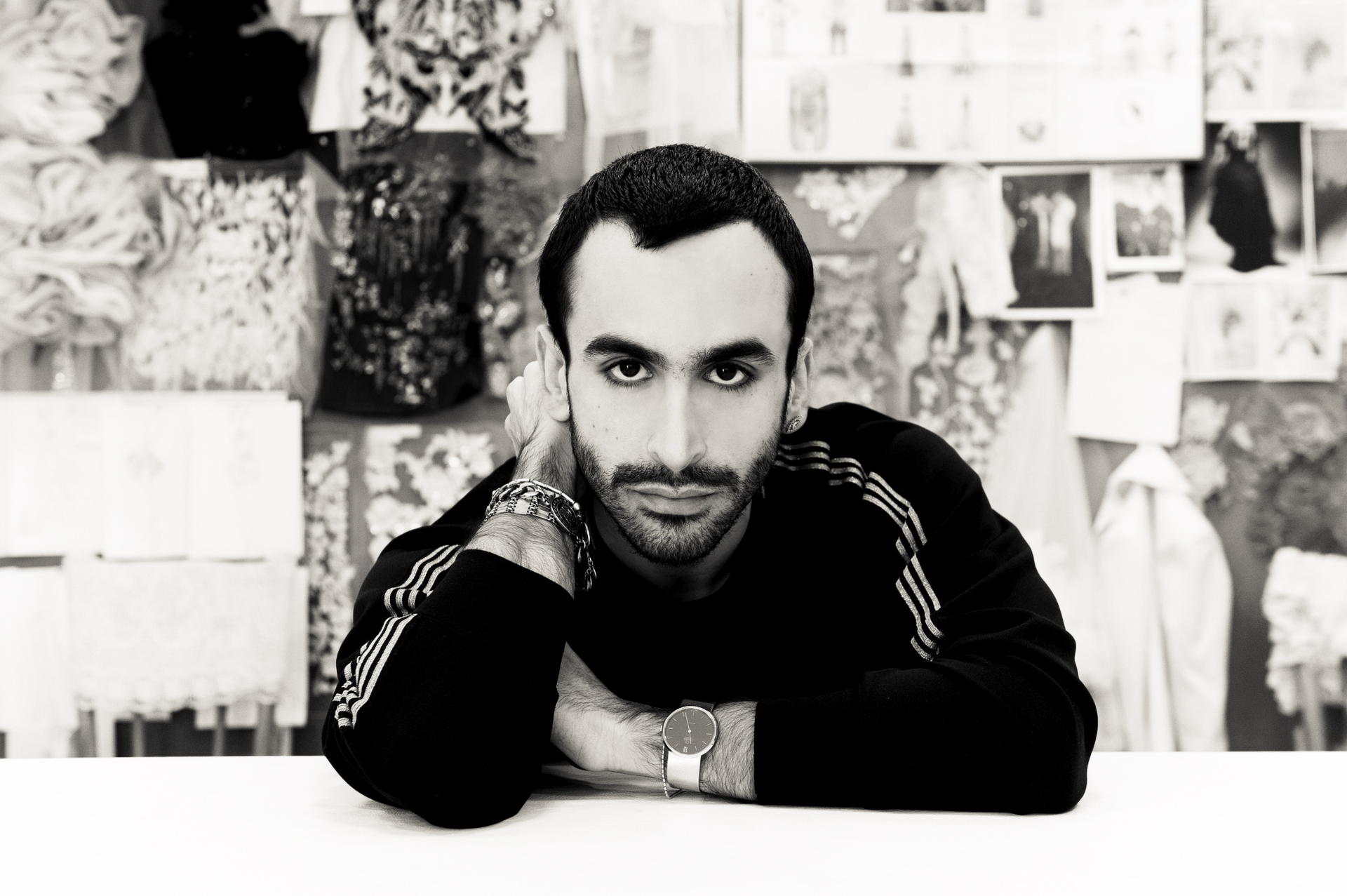 Ever since he went solo, Krikor Jabotian has been cementing his reputation as a talented, albeit fringe, couturier of beautiful gowns. But now, thanks to Fashion Trust Arabia he's on the cusp of going mainstream.
The young Lebanese-Armenian fashion designer, Krikor Jabotian, is one of those rare conversationalists who seem to speak in paragraphs rather than sentences. Not only are his thoughts well considered, with discrete beginnings, middles, and ends, he effortlessly holds your attention with rising and falling intonation. Obviously, I have no idea if he's always been this way or whether it's a skill he's developed over the course of his ten-plus-year career in the public eye, but it's impressive all the same.
One thing is for certain, he's lately had ample opportunity to practice giving interviews. That's because, if you didn't already know, he scooped the haute couture prize at this year's Fashion Trust Arabia event, held in Doha in March (and presided over by some of fashion's biggest names like Victoria Beckham, Olivier Rousteing, Diane Von Furstenberg, Pierpaolo Piccioli, Alexander Wang, Haider Ackermann, among others).
Since then, he has been featured in Vogue, W Magazine, CNN, and more, consistently describing this recognition as "rewarding and beautiful."
It's also worth noting that the exactitude and attention to detail in his speech is something that is clearly manifested in his work, and I would therefore assume it must extend to all aspects of his life. Whether that's true or not, his gowns are meticulous in their structure, fit, and minutely detailed beadwork and embroidery. And his vision, a pragmatic approach to luxurious excess, has remained remarkably consistent throughout his career; that is, ever since he launched his first collection after leaving Elie Saab in 2008, and was nurtured by the Starch Foundation (founded by Maison Rabih Kayrouz in collaboration with Solidere) at the age of just 21.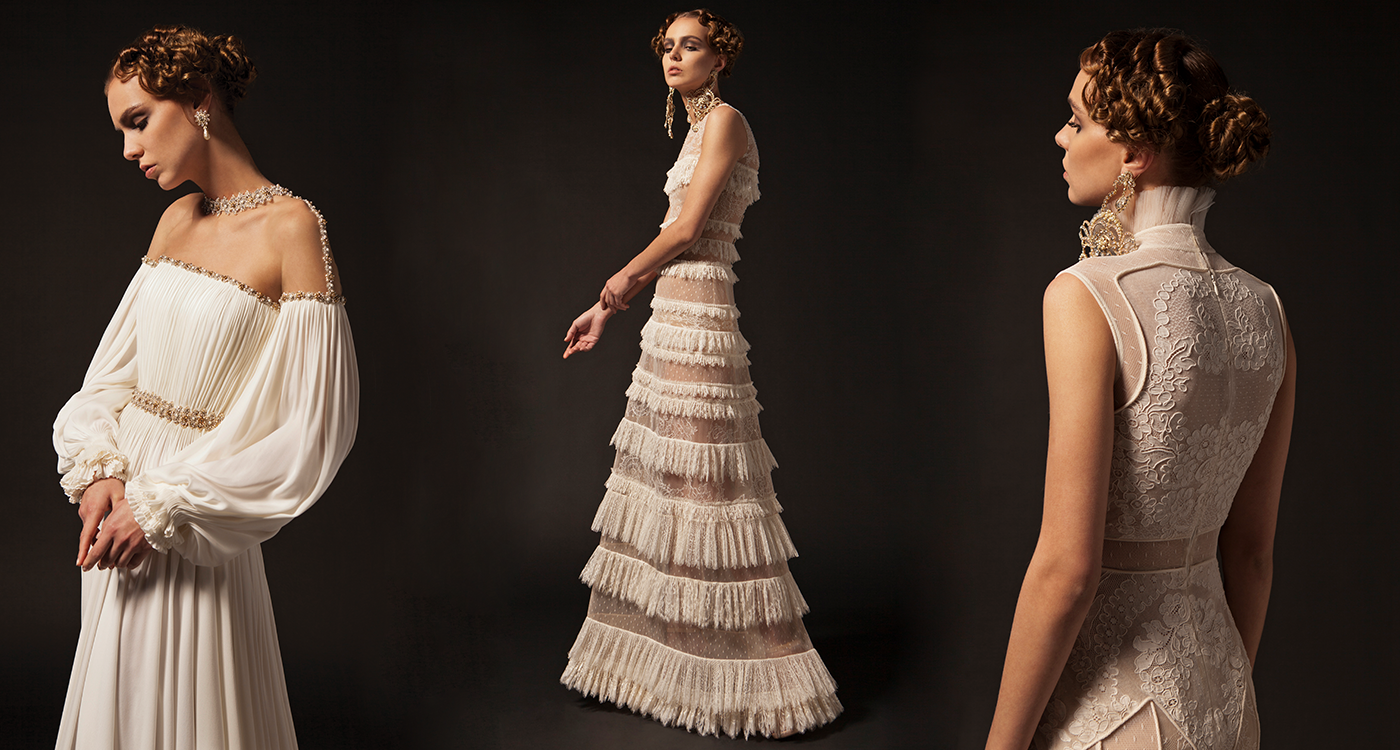 I'VE NEVER ACTUALLY PAID FOR MARKETING, ALL MY BUSINESS IS FROM WORD OF MOUTH. I THINK IT'S MORE EXCLUSIVE AND SPECIAL THAT WAY.
This has allowed his fans to remain loyal – Queen Rania has been wearing his gowns for years; the actress Regina King is a more recent convert – and his marketing efforts to be almost non-existent. "The vast majority of my business is from family members and friends of existing customers," he says, from his multi-floor atelier on a prominent corner of Beirut's Ashrafieh neighbourhood, light streaming through floor to ceiling windows, softened by transparent white curtains. "I've never actually paid for marketing, all my business is from word of mouth. I think it's more exclusive and special that way."
Winning the Fashion Trust Arabia prize has opened up several doors for Jabotian. Not least, the significant cash prize (which has been reported to be as much as 200,000 USD per recipient) will make it possible for him to finally put out a ready-to-wear collection, something he's wanted to do for years. "There's a lot of demand for ready-to-wear but since our company has been privately funded and self-sufficient, we weren't able to do it till now," explains the now 33-year-old. "It's primarily why I applied to the FTA and now that we won, it's what we are working on."
Part of the judging process included a master class of sorts from Pierpaolo Piccioli, Valentino's storied creative director. "He told me that I have a soft spot in my work, something I need to develop further. He appreciated my fabric manipulation technique, and said I should focus more on that rather than embroidery," says Jabotian.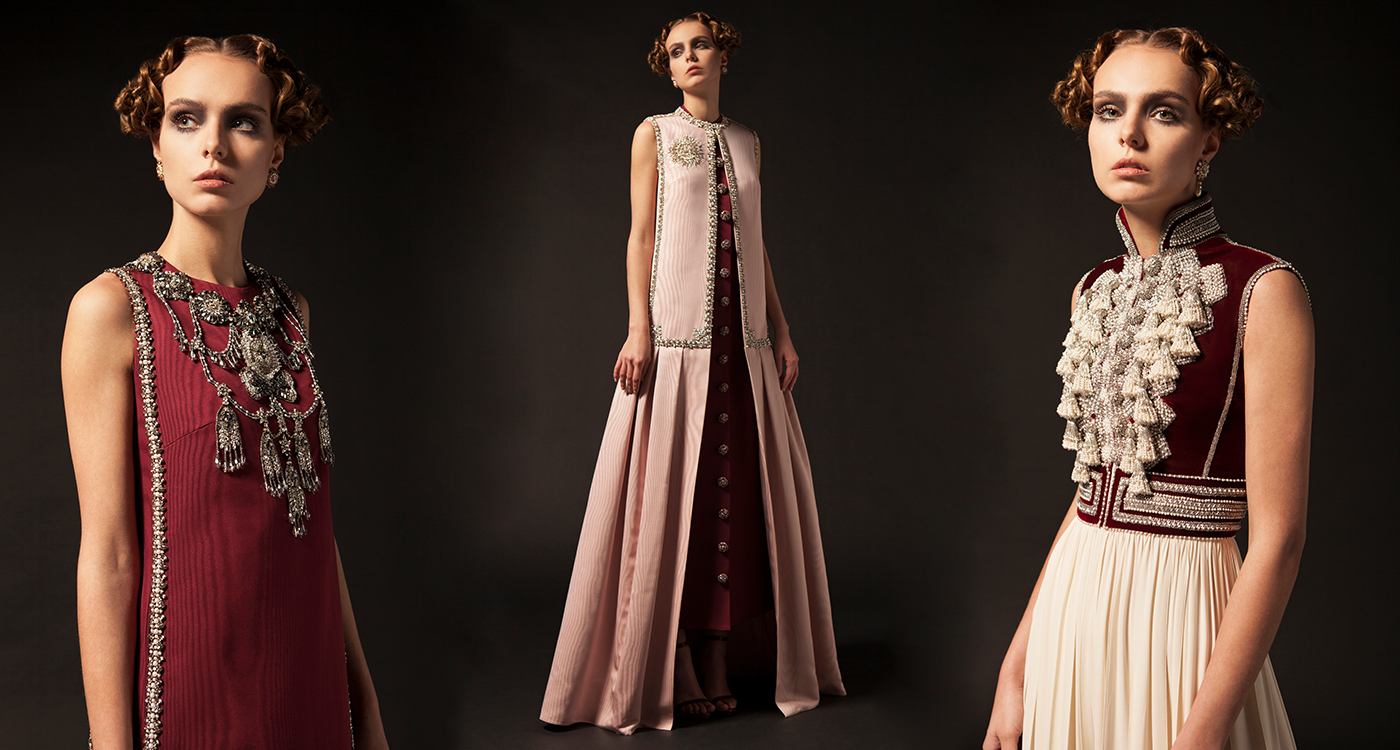 I KNOW THAT 'ROMANTICISM' NEEDS TO BE ONE OF THE KEY WORDS TO DESCRIBE THIS LINE, AND THE DRAMA OF MY COUTURE WORK SHOULD CARRY THROUGH.
For a designer known for over-the-top embellishments and luxurious fabrics, who's now looking for ways to develop a more accessible ready-to-wear collection that still manages to carry the Jabotian hallmarks, this was welcome advice indeed. "Embroidery is too expensive a technique for ready-to-wear," says Jabotian, pointing out that most of the embroidery in his couture work has to be outsourced to France or India, depending on the technique. "I'd rather carry through themes of structure and volume, rather than embellishments. I want to keep the drama but I need to figure out how to keep it accessible enough to appeal to a broader clientele."
Jabotian made 146 gowns last year, which represents a 20 per cent jump from the previous year. Not only did that necessitate a larger team, it also meant finding more space for them all. As a result, his atelier has spread across five apartments in the building in which he works (up from two just five years ago). His team on the other hand has grown and diversified through subdivided departments so that production can run as efficiently as possible. Still, as the business grows, some things remain the same: "My business remains family run. "In addition to 45 trusted employees I work alongside my father, mother and sister." What's more, he adds that he still doesn't have an assistant designer. "My design team is tiny. I do delegate a lot of tasks, but creatively I do everything myself. I meet with every client and run every fitting."
How will Jabotian be able to carry this attention to detail through to his ready-to-wear collection? He's not quite ready to answer that question. "I'm still in the research phase, which is very overwhelming and exciting. I know that 'romanticism' needs to be one of the key words to describe this line, and the drama of my couture work should carry through," he says.
"There will always be a way to incorporate couture into ready-to-wear," he concludes confidently. "But we need time to create something that can be both accessible and true to our identity." Thanks to the FTA's funding, he now has the means to develop something that can meet own exacting standards.