August 2, 2015 Roman St Clair
Technogym doesn't just make the best gym equipment in terms of design, comfort and ergonomics, it also promotes a lifestyle. Visit its new mega-office in Italy and you'll find the company's research and innovation centre, the production factory and an in-house university that offers training programmes for industry operators, personal trainers and students alike.
Nerio Alessandri always dreamt of becoming an entrepreneur. He founded Technogym in 1985 and three decades on, 35 million people use its equipment in 100 countries. It's also the exclusive supplier to many elite organisations like the Olympic Games, the Ferrari and McLaren Formula One teams, and several top-tier football clubs, including his childhood favourite, Juventus. Alessandri also opened Technogym Village three years ago, which was the first 'Wellness Campus' of its kind, and it attracted former U.S. President Bill Clinton and Italian president Giorgio Napolitano to its official unveiling. Indeed, Technogym is a veritable global brand now, with the finances to match (revenues are currently over half a billion USD a year) and Alessandri is even toying with the idea of an IPO next year. It might be said he's fulfilled his goal.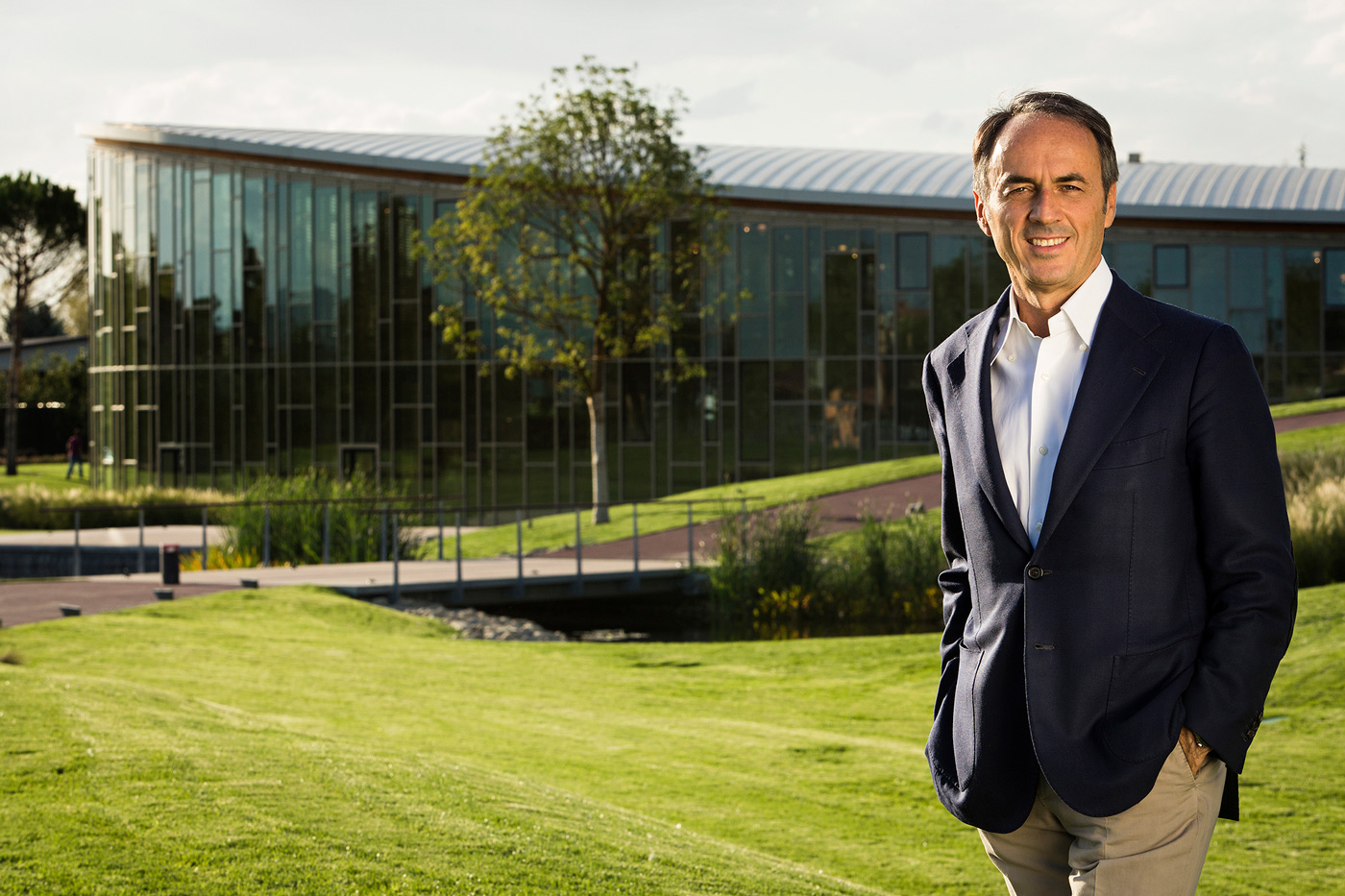 But successful entrepreneurs, as a rule, are tricky to get hold of, and Alessandri is no exception. Luckily, I manage to pin him down for an interview after a couple of tries. To hear him tell it, the story began back in 1983 when he graduated with a degree in industrial design. Like many young men, he desired a body that would make the young ladies swoon, so he signed up for Champion Club, the only gym in his native city of Cesena, in northeast Italy. "It was very, very bad. Only dumbbells and bars, no design and no atmosphere," he recalls. Little did he know this shabby little basement gym would alter his life forever.
To improve conditions Alessandri took matters into his own hands, designing three pieces of gym equipment, which he then sold to the gym. The first was a squat machine, the second targeted the pectorals, and the third was a cross-cable machine. "These products were very successful in terms of customer satisfaction and attraction," Alessandri tells me. And the owners of the gym demanded more.
Given the positive feedback of his first client, Alessandri set about designing an entire line of exercise machines from the confines of his parents' garage. Within 18 months, he had sold enough pieces to open a small factory in Cesena (which is still home to Technogym's headquarters today, and the new wellness village) and with more and more gyms buying his equipment, Alessandri looked to grow the business even further by working with other big sports entities like the Pan American Games, AC Milan, PSG, Oracle sailing team, the FIFA World Cup and the Commonwealth Games.
Based on Technogym's proven competence in equipment design and customer satisfaction, Alessandri struck up solid relationships with industry leaders. "We were leaders in the quality, we were leaders in the products, and we were leaders in the service of the product," he says unabashedly, adding that Technogym is now the second largest supplier of commercial fitness equipment in the world. "Champions train with Technogym," he continues, alluding to such high profile athletes as Rafael Nadal, Fernando Alonso, and Claudio Marchisio.
But Technogym is more than just equipment, it's a lifestyle and given that this is something that's constantly evolving, the company has maintained a singular focus on research and development. In fact, it spends a bigger share of its revenues on R&D than any of its competitors and to give itself a proper platform from which it can share its findings, the company opened Technogym Village. Designed by Antonio Citterio (the man who penned many of Technogym's equipment lines), the roughly 60,000 square metre campus was completed three years ago within the Citterio-designed 150,000 square metre corporate headquarters. The 'Wellness University' aims to inspire and offer guidance to the sports clubs, hotels, hospitals and companies, which make up its client base. Last year, 25,000 people from over 70 different countries came to visit.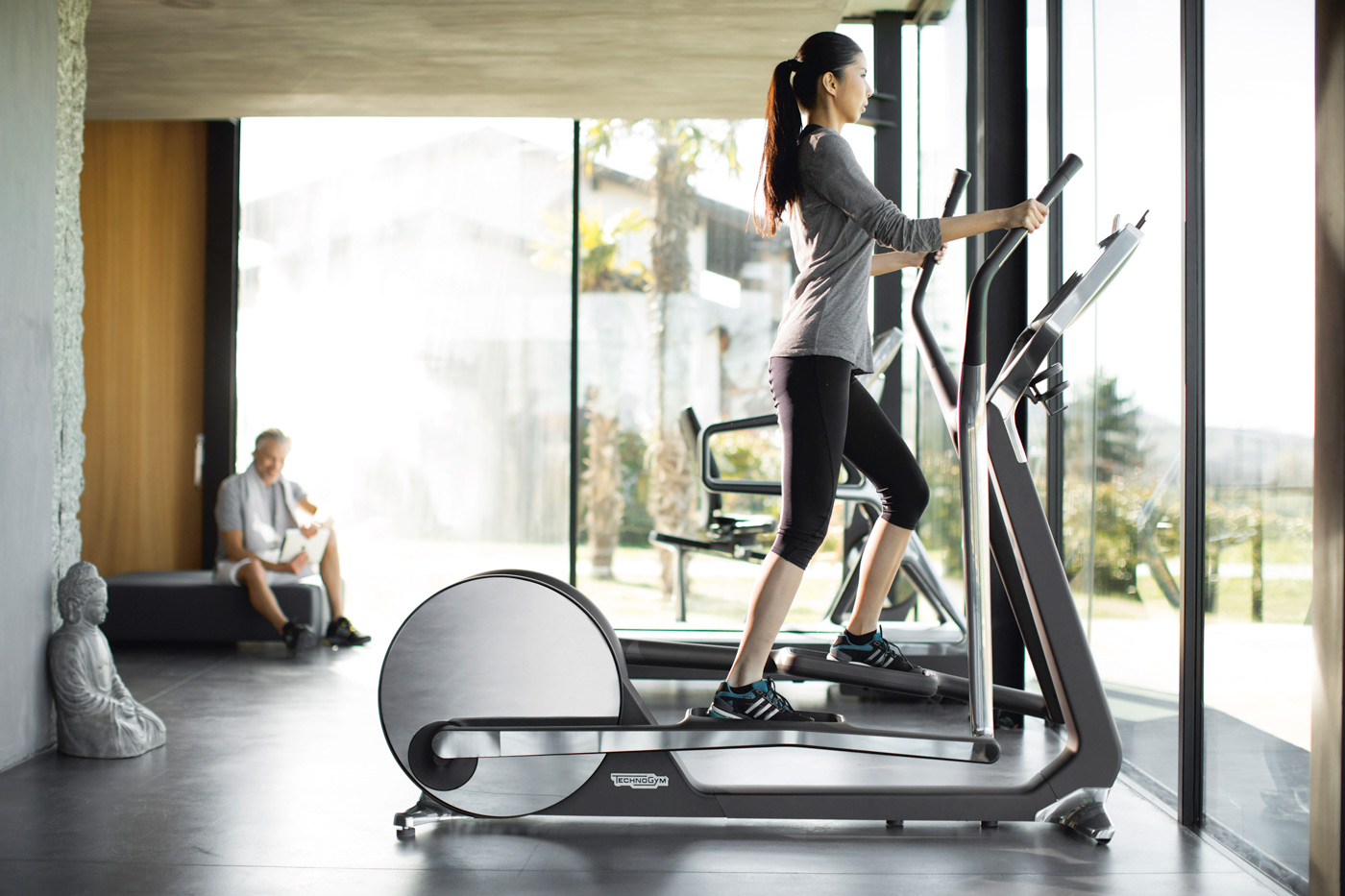 "Wellness is a lifestyle," Alessandri asserts, "you must think of it not only in the gym but during work, in your dietary habits, in your free time, and when you travel." As well as noting the obvious, such as cutting down on your intake of fizzy drinks and sugar, Alessandri advises people to always take the stairs instead of the lift, drink lots of water, eat natural, high quality produce, and do regular exercise at least three times a week. Employees of Technogym for instance, as well as those attending workshops at the Village, do not sit on office chairs, instead they perch atop 'wellness balls': PVC and vinyl orbs designed to improve posture and muscle activation while sitting at your desk. This is Alessandri's notion of active sitting.
I ask Alessandri to describe his daily routine to me, expecting it to be an unholy combination of Margaret Thatcher and Dwayne Johnson but it is surprisingly, fairly modest. Other than working out for one hour, three times per week, walking in the park, and taking the stairs, the founder and owner of the world's largest gym equipment company places a high value on getting the right amount of sleep: "I like to go to bed very early and get at least seven hours of sleep every night." This has obviously done him the power of good since, aged 54, he has the looks and energy of a man ten years his junior.
People work out for different reasons. For some, it is a physiological necessity to combat muscular pains, while others do it to reduce stress or lose weight. Each individual has different needs and therefore Technogym supplies not only equipment but also training programmes and software called 'My Wellness Cloud'. This service connects the user with a family doctor, their coach or personal trainer, and provides a nutrition programme and specific suggestions about improving lifestyle. The software configures the best training routines just for you, whether you are a professional athlete or a recovering couch potato.
Alessandri's view is that the increase in levels of obesity is as much humanity's problem as it is the individual's. "The responsibility in terms of quality of life is not only the responsibility of the government, it is, first of all, the responsibility of the individual. If I am overweight and have bad habits such as eating badly, drinking, or smoking, I am a problem for humanity," Alessandri says. To tackle this issue, he wants to replicate the Wellness Village around the world, particularly in places with high rates of health problems. He then talks about the huge problem with obesity in the Middle East, stating that 22 per cent of the population in this part of the world has Type 2 diabetes and it's all down to an unhealthy and neglectful lifestyle. "We would like to spread the culture, the methods and the expertise of Technogym around the world. Primarily, we sell equipment but we also provide health solutions."
Despite Technogym's burgeoning success, for Alessandri, the drive to build is still refreshingly as strong as when he started. "I was the startup, I am still the startup. My personal approach is to improve every day, every day is the same as the first. Today we are leaders, but for me it is the same as 30 years ago. I would like to improve products, create new projects every day in the same way, with the same energy as I did 30 years ago."