March 14, 2019 Nicolas Shammas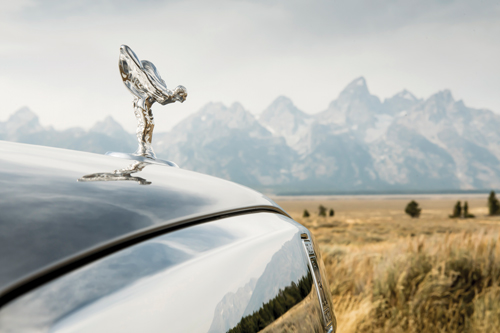 It's interesting to note that Rolls-Royce has continually avoided ever calling their first four-wheel drive an SUV. And while they apparently wanted to underplay its considerable capabilities by persistently calling it a "high-sided vehicle" during the run up to its debut, you shouldn't for a second doubt its capacity to breeze up a rocky mountain, cross a river or simply carry a whole bunch of golf bags with the best of them. Of course, the irony is that you'll rarely, if ever, do any of those things with this car for the simple reason that it's so damned precious. I mean, at almost half a million dollars after you've ticked a few option boxes, you could have just as easily bought a two-bedroom apartment in Dubai with a 2019 Range Rover as well as a brand new Porsche 911 cabriolet.
So if we've ascertained that the Cullinan is not an SUV, then what exactly is it? Well, having lived with one for the best part of a week, I actually came up with my own theory and it's this: the Cullinan is the world's first onshore superyacht. And no, I'm not being facetious. Superyachts and Cullinans are alike in many ways: they're imposingly large, able, stunningly made with an attention to detail that leaves you wide eyed and open mouthed. Let's also not forget they can both take you around the world with a level of comfort and joy almost nothing else can come close to. On the other hand, just like a superyacht, the Cullinan can't do everything. For example, it may be the same length as a Lincoln Navigator and only a little bit shorter than Cadillac's massive Escalade ESV, but unlike those two vehicles, which seat seven or even eight people, the Rolls can only carry five, at most. (Remember that cruise ships tend to squeeze in around 100 times more passengers per metre than superyachts, so the analogy still holds true.) Then there's the issue of boot space: in real terms, a Mercedes-Benz GLS has a trunk that's 240 per cent bigger than the Rolls' and that's before we even fold down the seats, which is another problem actually. For, even if you do decide to fold down the seats of your Cullinan (electrically too, thank you very much) with the aim of squeezing in a couple of bicycles for example, you're damned well not going to go through with it for fear of scuffing up that lovely interior. In fact, even attempting ingress with anything other than the most spotless of shoes will have you attempting an undignified pirouette before making an even worse spectacle of yourself as you clap those dirty soles together in the hope of making them clean enough that they won't sully your Rolls-Royce's beautiful deep pile carpets.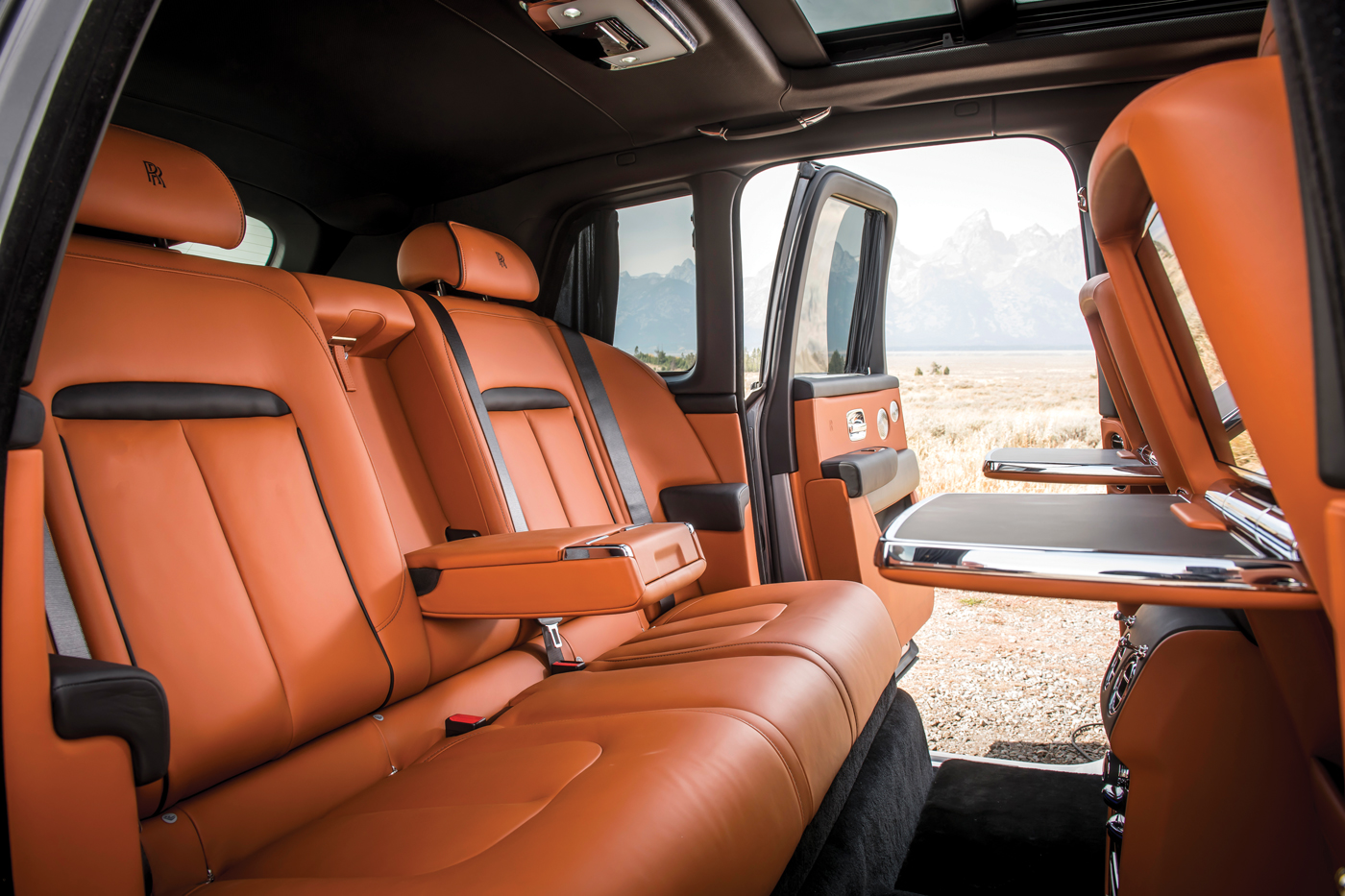 Fear not however for there is a solution to all these woes, but it is a controversial one: if you really want the ultimate in superyachts then you're going need a support vessel to accompany it. Consequently, just like its maritime counterpart, the Rolls-Royce requires a support SUV, at least to ferry the toys, relieve some of the heavy lifting, carry the help and even shuttle the kids (especially if they're being messy and/or unruly). You see, after decades of SUV's being generic, elevated people carriers that you can laden with so much stuff you barely see out of the rear window, Rolls-Royce has broken from the pack and emerged as the unexpected rebel, creating a serene, pristine, go-anywhere high-sided vehicle that offers a superyacht load of freedom without any real practicality. In short, the Cullinan is as far from a proletariat SUV as you can imagine. But it is still a step change in personal transportation.
"Step change?" you say sceptically. "Does it drive itself?" No. "Does it draw energy from the air?" No. "Does it fly?" No. But, and bear with me on this, in an age in which you spend more time stuck in bumper-to-bumper traffic than enjoying the pleasures of the open road, the Cullinan offers a respite from the hellishness of driving with an incomparable level of serenity, freedom, and masterful proficiency. In many ways this is the ultimate third world limousine. Not only does it smooth out even the most potriddled roads with its magical ride quality, it also insulates you from outside clatter in a way I have never ever experienced before. According to Rolls-Royce's engineers, they added over 100 kilos of sound deadening material in order to achieve this, and then they went over and beyond by using 6mm-thick double-glazed glass (a record for the automotive industry) and filling the massive tyres with foam, rather than air.
And don't be a doubting Thomas and brand the Cullinan as some glammed up BMW. The Cullinan's platform and general architecture have actually been taken from its big brother and captain-of-industry barge, the Phantom – onto which it adds a new double-wishbone front axle and a five-link rear, along with four-wheel steering to the mix. Even its engine has been borrowed from the Phantom, which means you get a monstrous 563bhp twin-turbocharged 6.75-litre V12 under the bonnet that's capable of putting down 850 Nm of torque at just 1,600rpm and propelling it from zero to 100 km/h in a mere 5.2 seconds. And once again don't be presumptuous: even if it has tyrannical levels of power, it still manages to be remarkably efficient, with a claimed 15 litres/100km combined consumption rate that manages to trump both the Lamborghini Urus and Bentley Bentayga (and that's with four more cylinders than both those competitors).
Of course, as I said before you're never going to fling the Cullinan about in any great haste, just as you aren't really going to wade it through a river, but you can if you want to, and that's what matters. And you can do so without ever being left wanting. All five doors close by the touch of a button. All the seats can be specced with sophisticated massage functionality. Umbrellas have been integrated into both back doors. The rear picnic tables and television screens open and close electronically. There's as much front and rear legroom as in a Phantom (but with the benefit of more headroom). Should you so choose, you can separate the passenger environment from the luggage area with a glass partition (it'll provide privacy, more efficient climate control and even better sound insulation). You can also add a fixed rear centre console with a drinks cabinet that contains two whisky glasses, two champagne flutes, a decanter and a refrigerator. And if you'd like some cigars too, you can add a humidor. In short, the Cullinan may have a starting price of 325,000 USD but its price is only limited by your imagination and if I could, I'd own one already.