February 2, 2016 Rowan Clare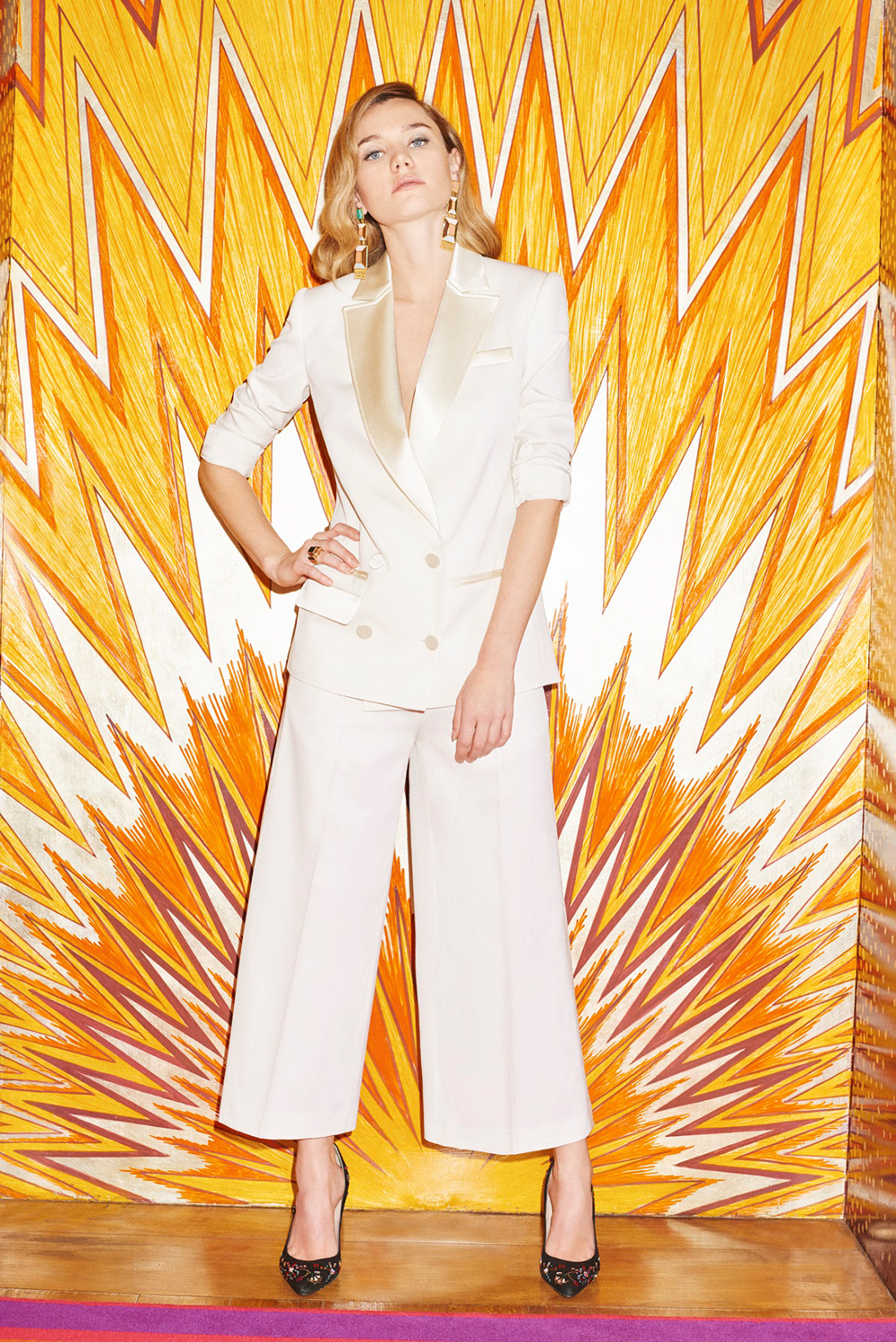 You could say Yves Saint Laurent started it all in the 1960s with his Le Smoking but Racil, an elegantly honed London-based label launched last year by Lebanese fashion designer, Racil Chalhoub, takes the rebellious female tuxedo as a starting point, and then reinterprets it with a charismatic, youthful nonchalance.
Remember Bianca Jagger perched atop a white horse during the heady Studio 54 days? No, I wasn't there either but it was a moment of pure disco glamour that has been immortalised forever in the nightclub's chronicles of excess.
Four decades later, Racil Chalhoub looked to Jagger's Studio 54 dancing days when she was designing her spring/summer 2016 collection. She credits a conversation with her father as the springboard; his memories of "going to the disco brought this 1970s glam feel to the collection, which I translated into full-on satin suits." Instead of the usual monochromatic hues, Chalhoub added seductive shades of peach and aquamarine. "My colour palette was inspired by my favourite moment of the day, a glistening sunset on the beach, where the sky smoothly shifts from blue to pink in a magical way," she explains, adding that she wanted the collection to be "fun and flirty, fresh and feminine at the same time."
Chalhoub's clothing line may have the confident pizzaz of someone who's been in the fashion industry for a long time but her path to designer took a circuitous route. Childhood dreams of running her own brand led her to study fashion design and marketing in London, yet after graduation she didn't feel quite ready for it. Instead, she moved back to her hometown of Beirut and did something unexpected: she launched a concept store, Kitsch, with her best friend in 2006. Looking back now, she says "I often feel like my concept store was a stepping stone for what I have always wanted to do. I loved owning a boutique and going on amazing buying trips."
I LIKE TO WORK WITH 'REAL WOMEN' FOR MY LOOKBOOKS, QUIRKY AND PERFECTLY IMPERFECT WOMEN WHO WE CAN ALL RELATE TO.
While the buyer's life is notoriously demanding, jetting from shows to appointments to events around the world, Chalhoub's considers that experience as enabling her to look at fashion with another eye, providing her with a set of tools that are serving her well in her role as designer today. "I learnt so much from it," she recalls. "Knowledge that is highly beneficial as I'm now on the other side of things. It was a great start to my career and things have evolved organically since."
This season, her childhood dream has finally been realised in the shape of Racil, a 15-piece collection that places the tuxedo jacket at its heart. It's an ingenious idea. Women have lusted over the tuxedo's cool, androgynous elegance ever since Yves Saint Laurent introduced Le Smoking tuxedo suit specifically for his female clientele in 1966. Back then, donning a tux was a bold feminist move, one that sought to claim some of the weighty power that male counterparts in similar attire had been bandying about for years. But according to Chalhoub, "I wanted to be a little playful, which is what we all like to be when the summer comes along." And the fruit-coloured hues, ultra-flared trousers and breezy, light fabrics of her new collection are designed to reflect this light-hearted approach to glamour, as well as the sensation of warm summer nights.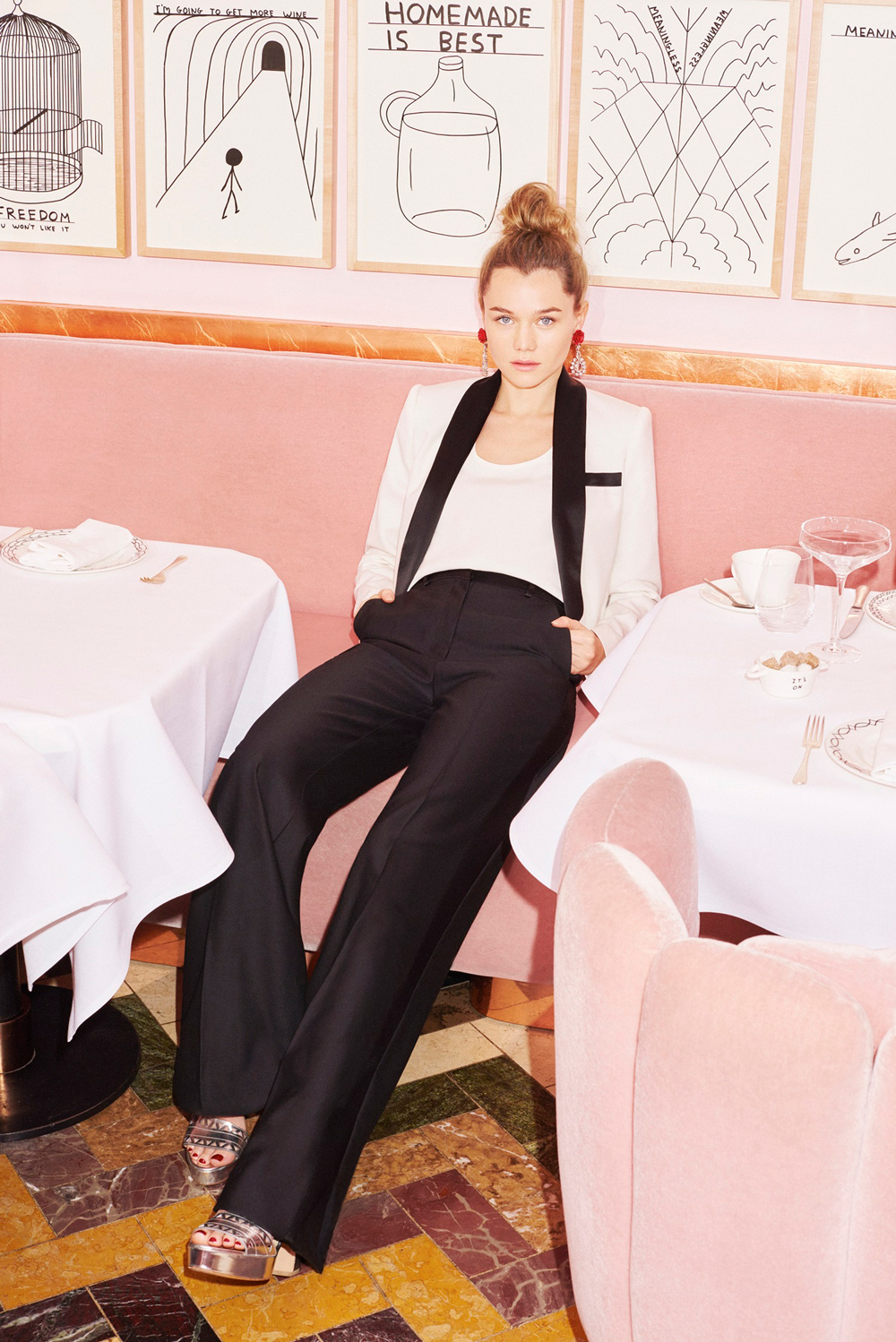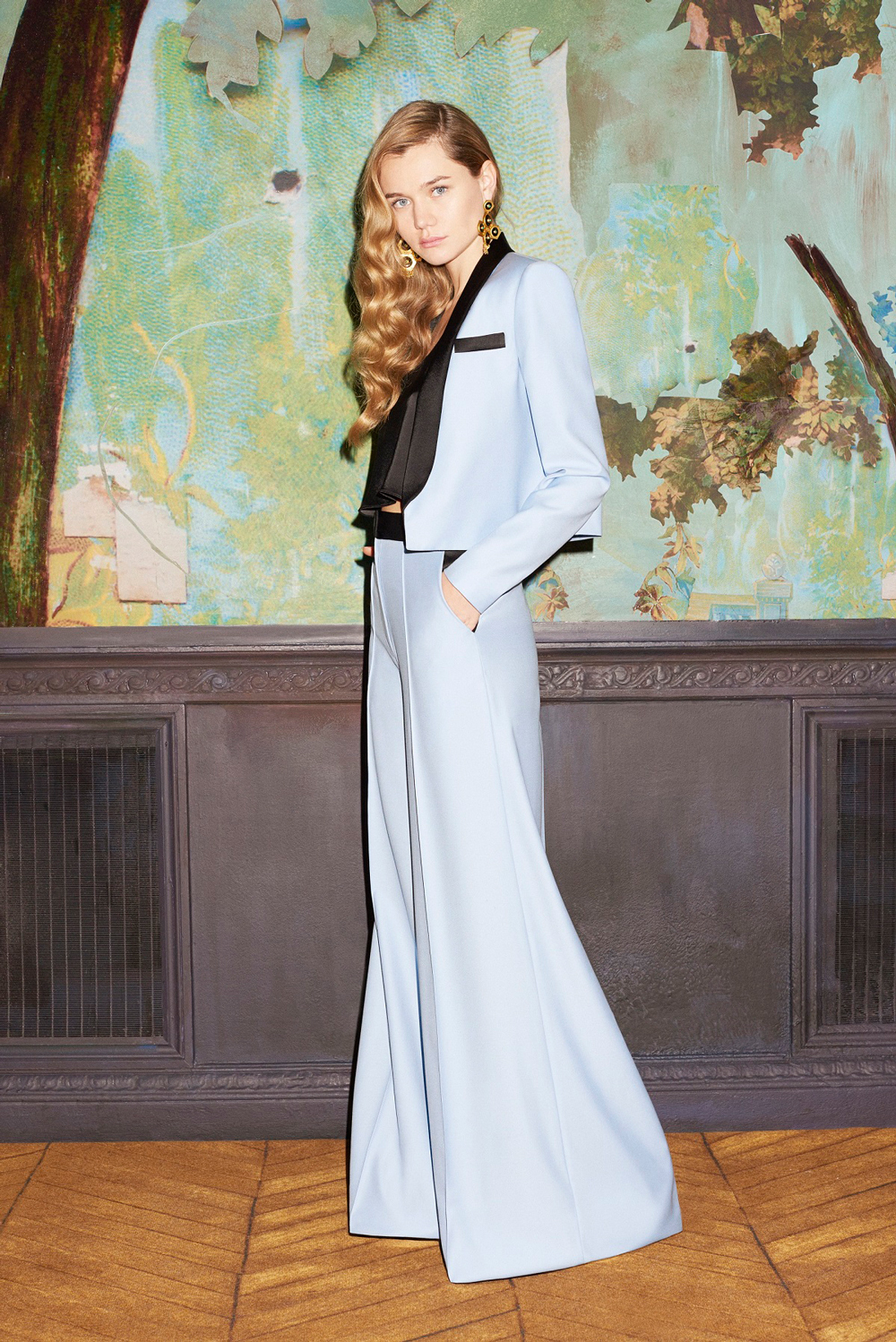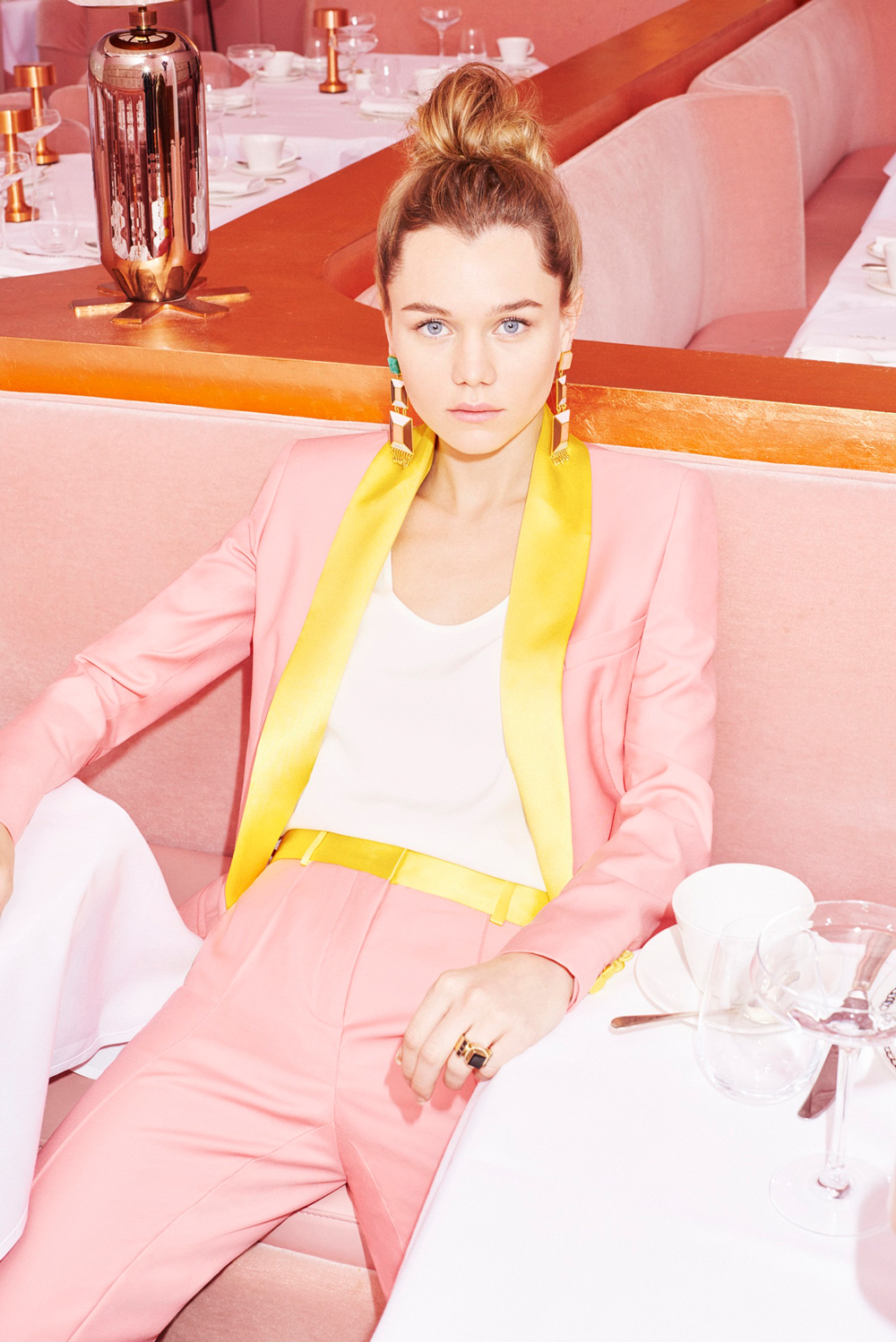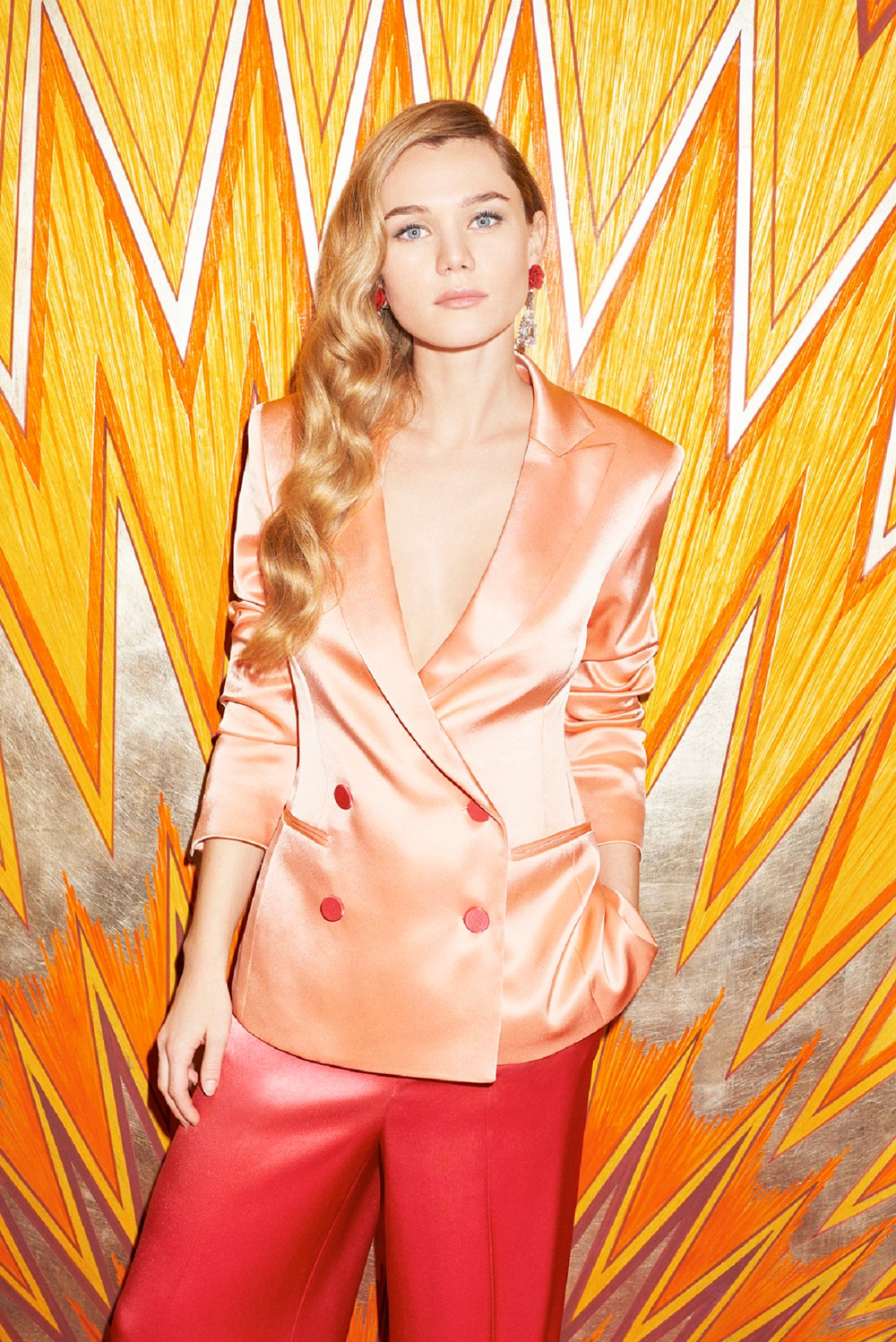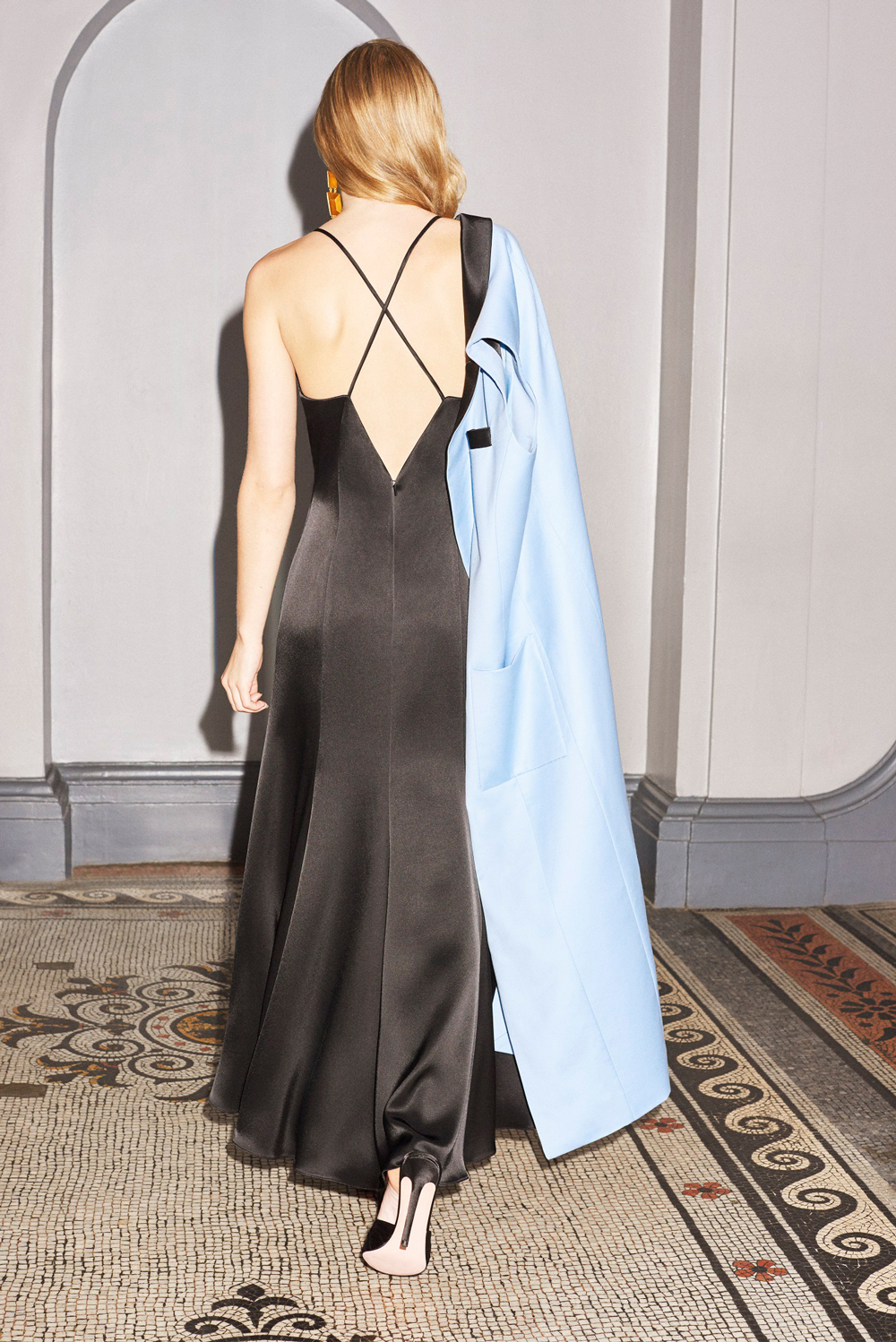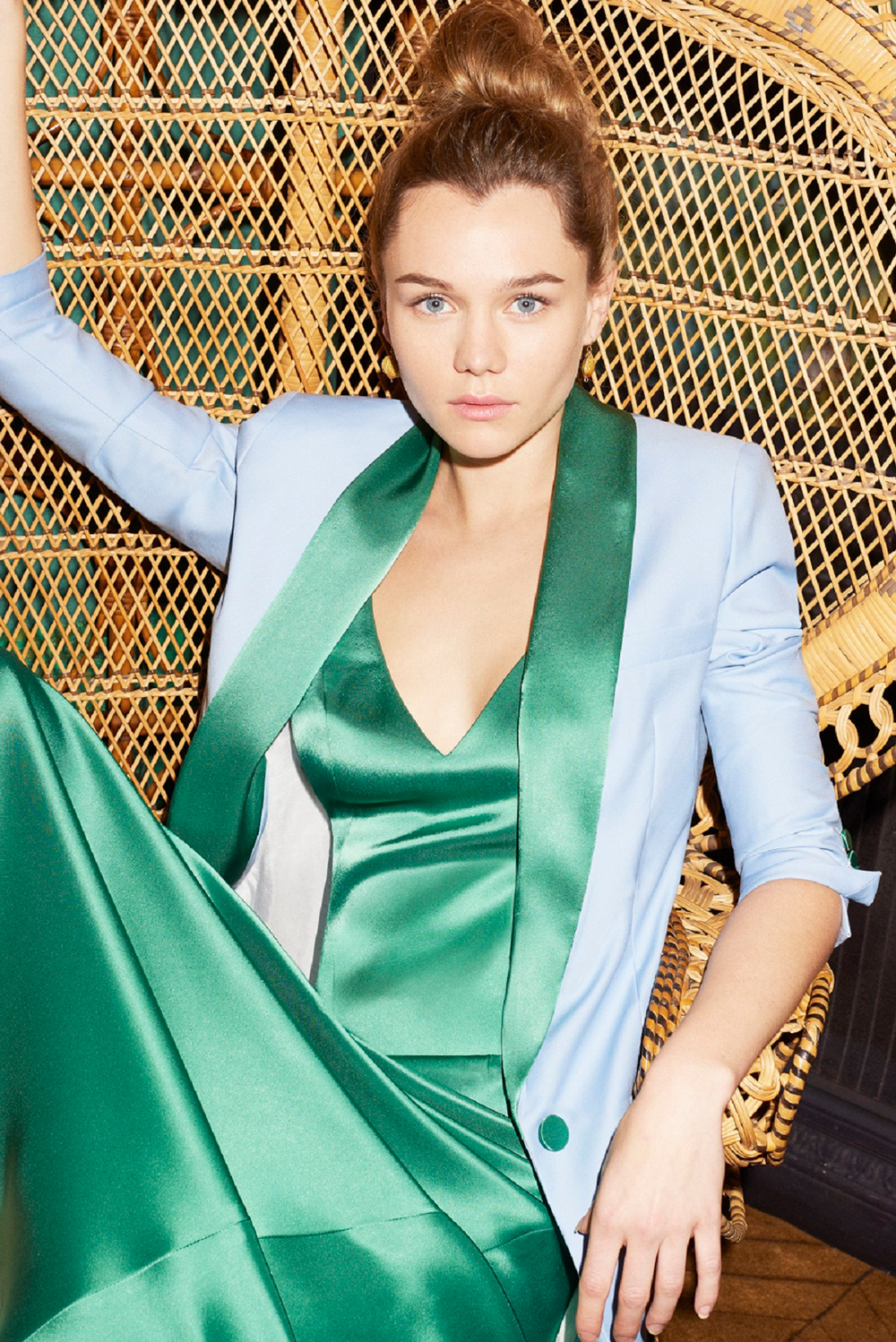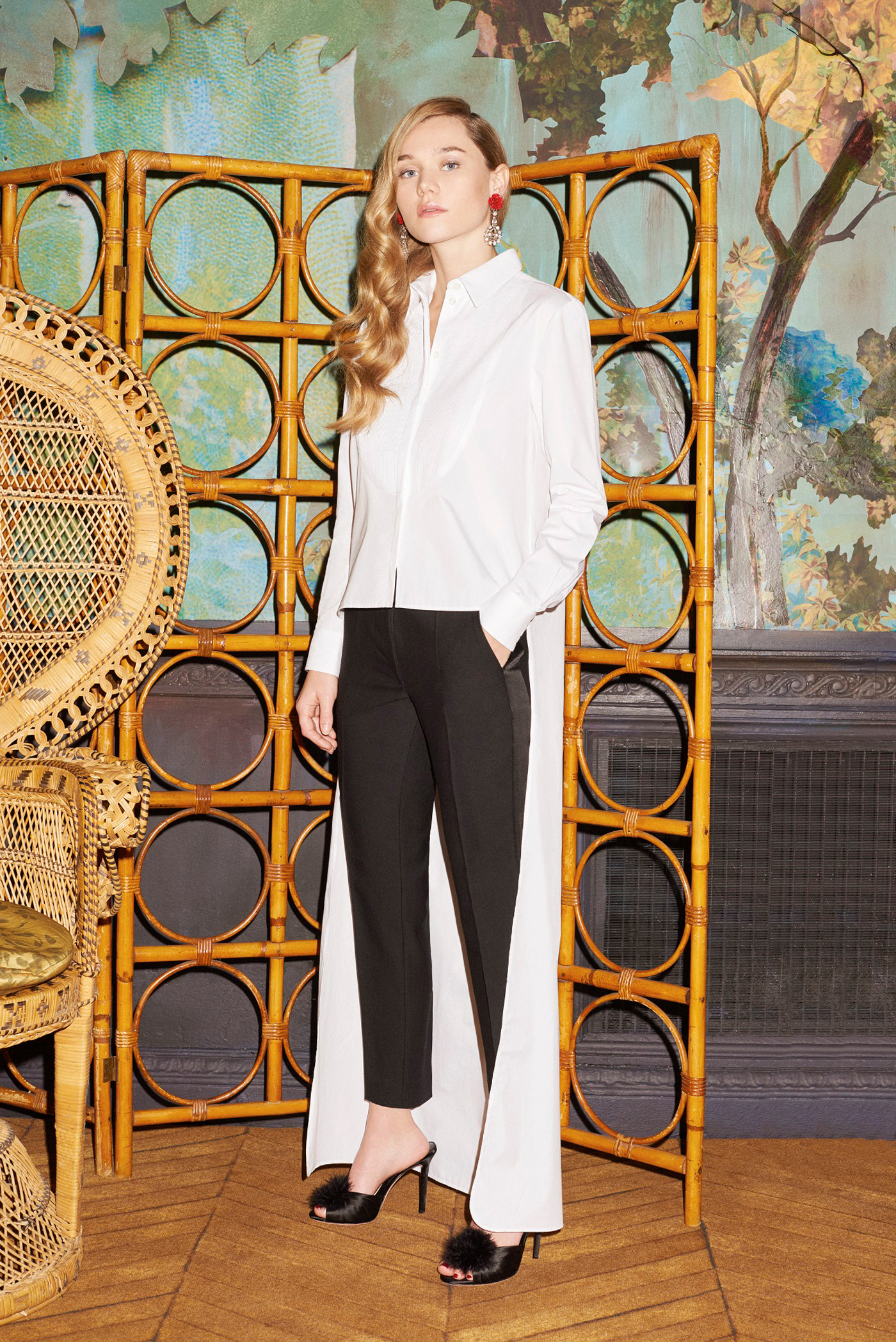 Racil_28152015_shot02_233-1
Racil_28152015_shot04_315-1
Racil_28152015_shot01_94-1
Racil_28152015_shot06_129-1
Racil_28152015_shot08_338-1
Racil_28152015_shot03_214-1
Racil_28152015_shot05_71-1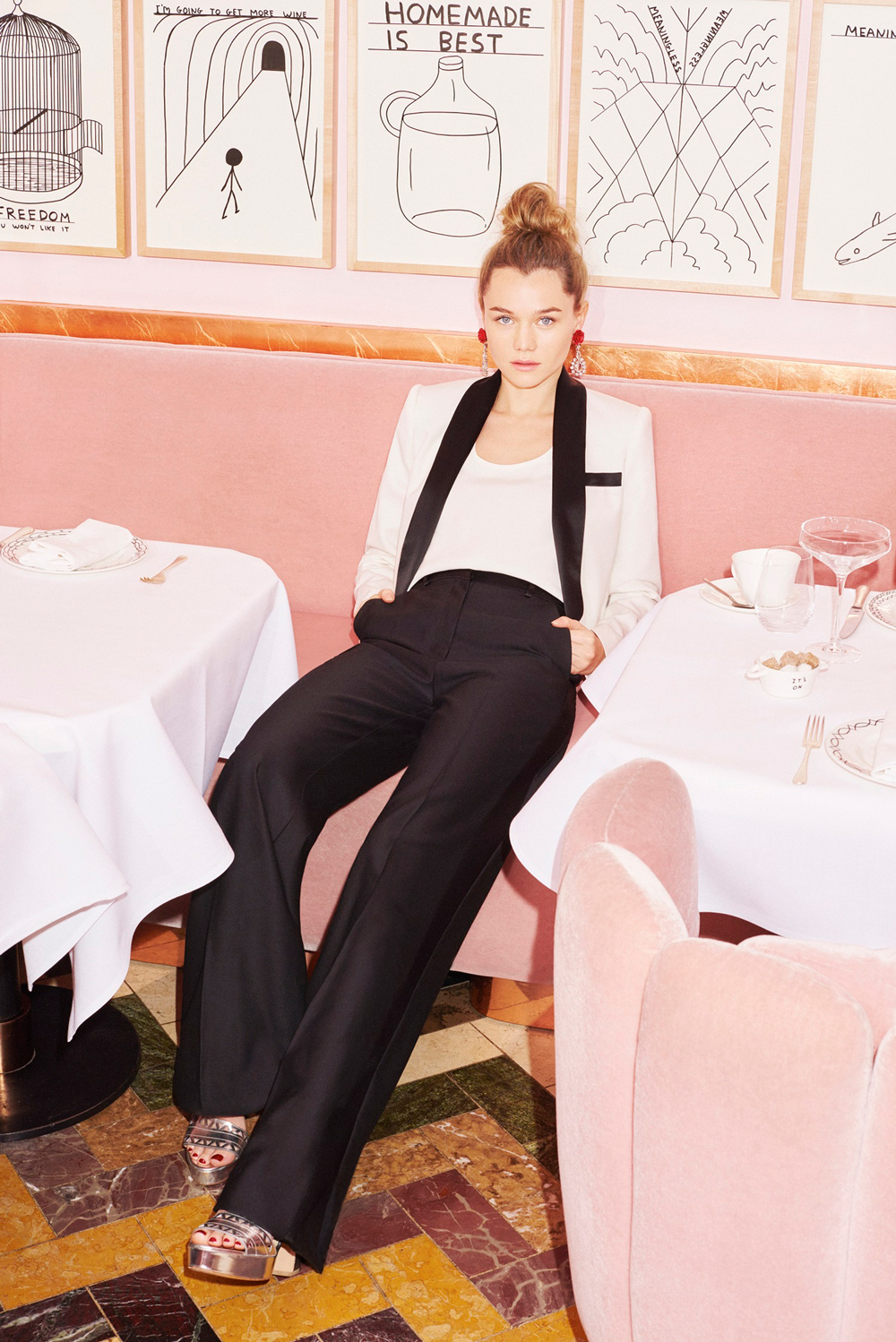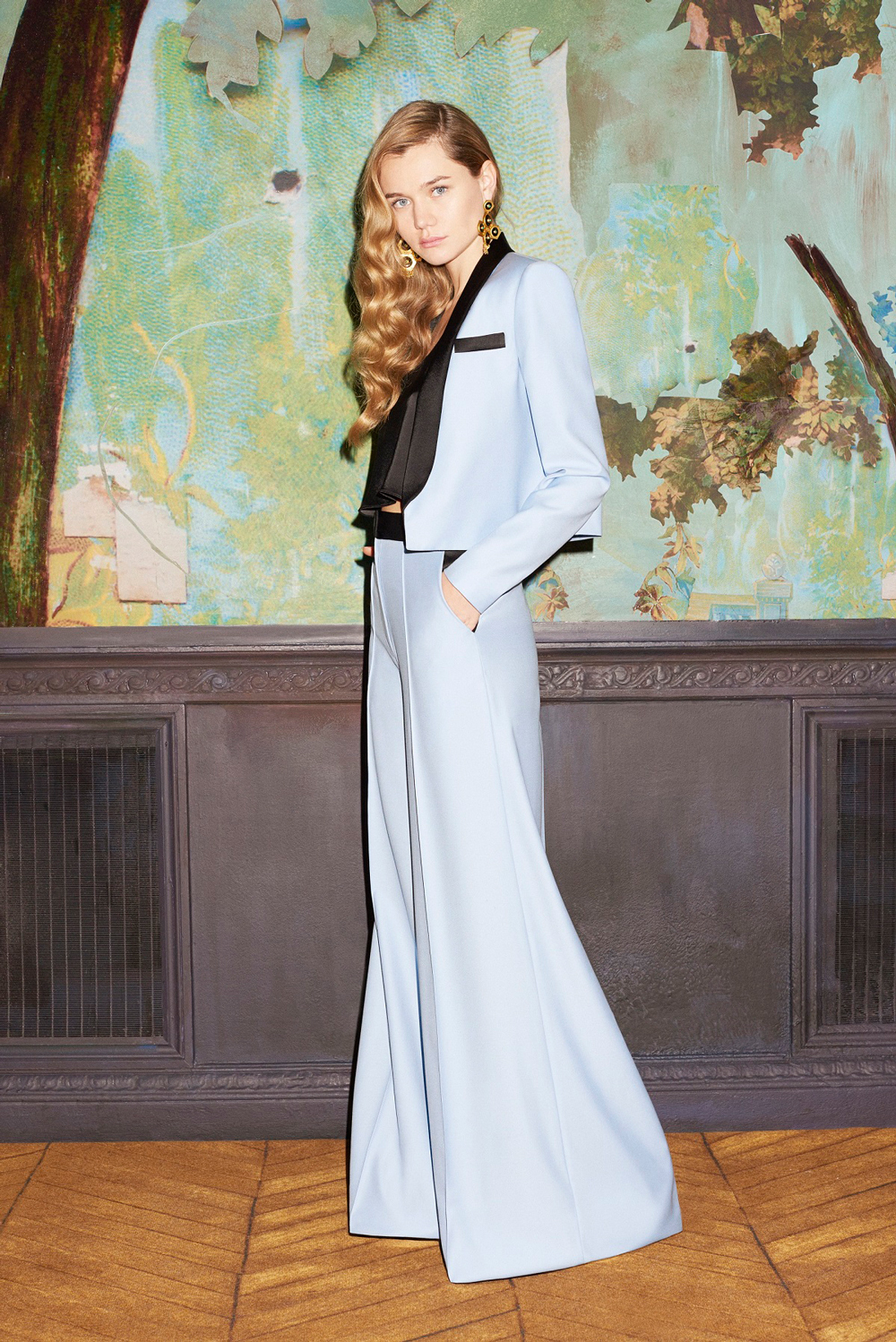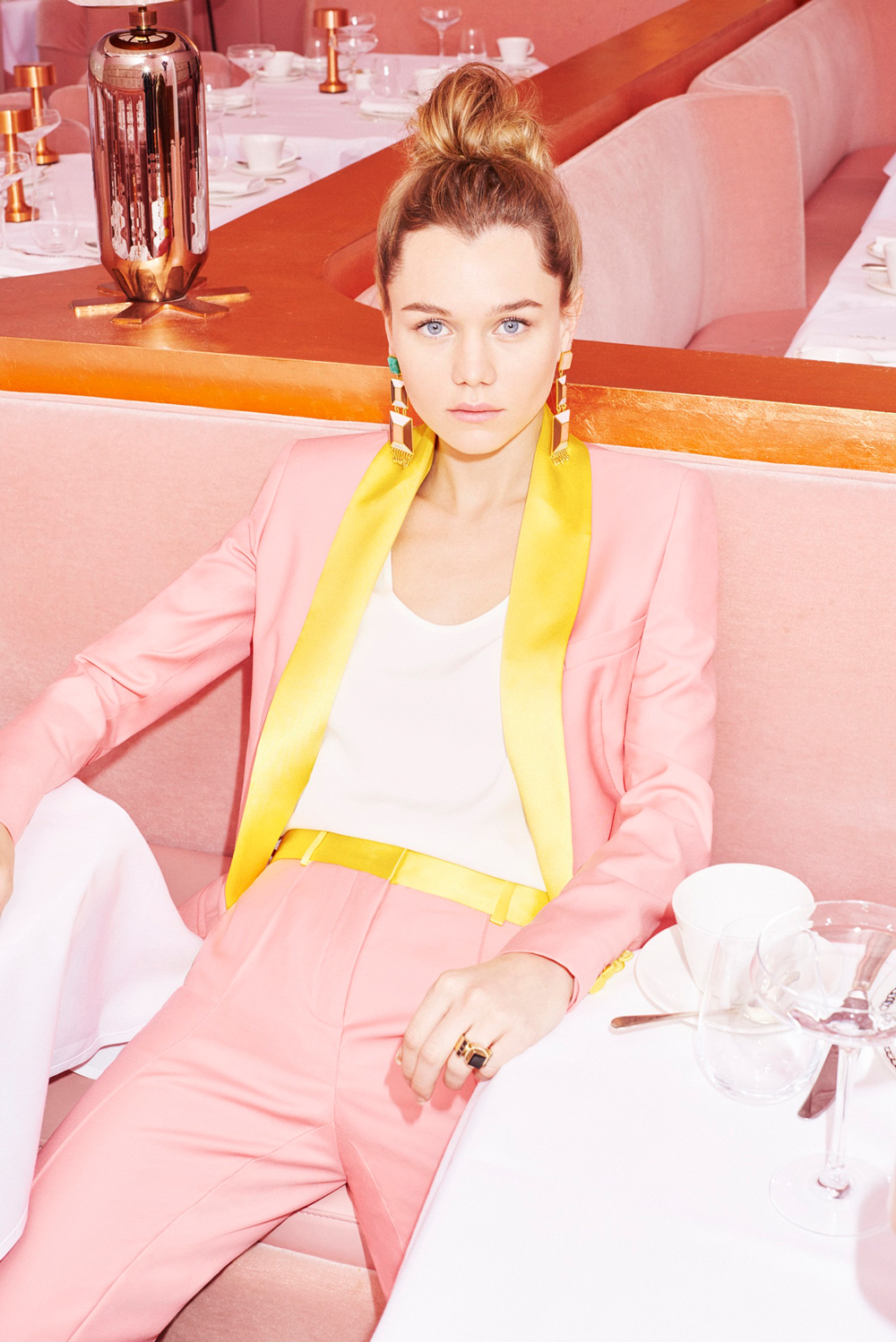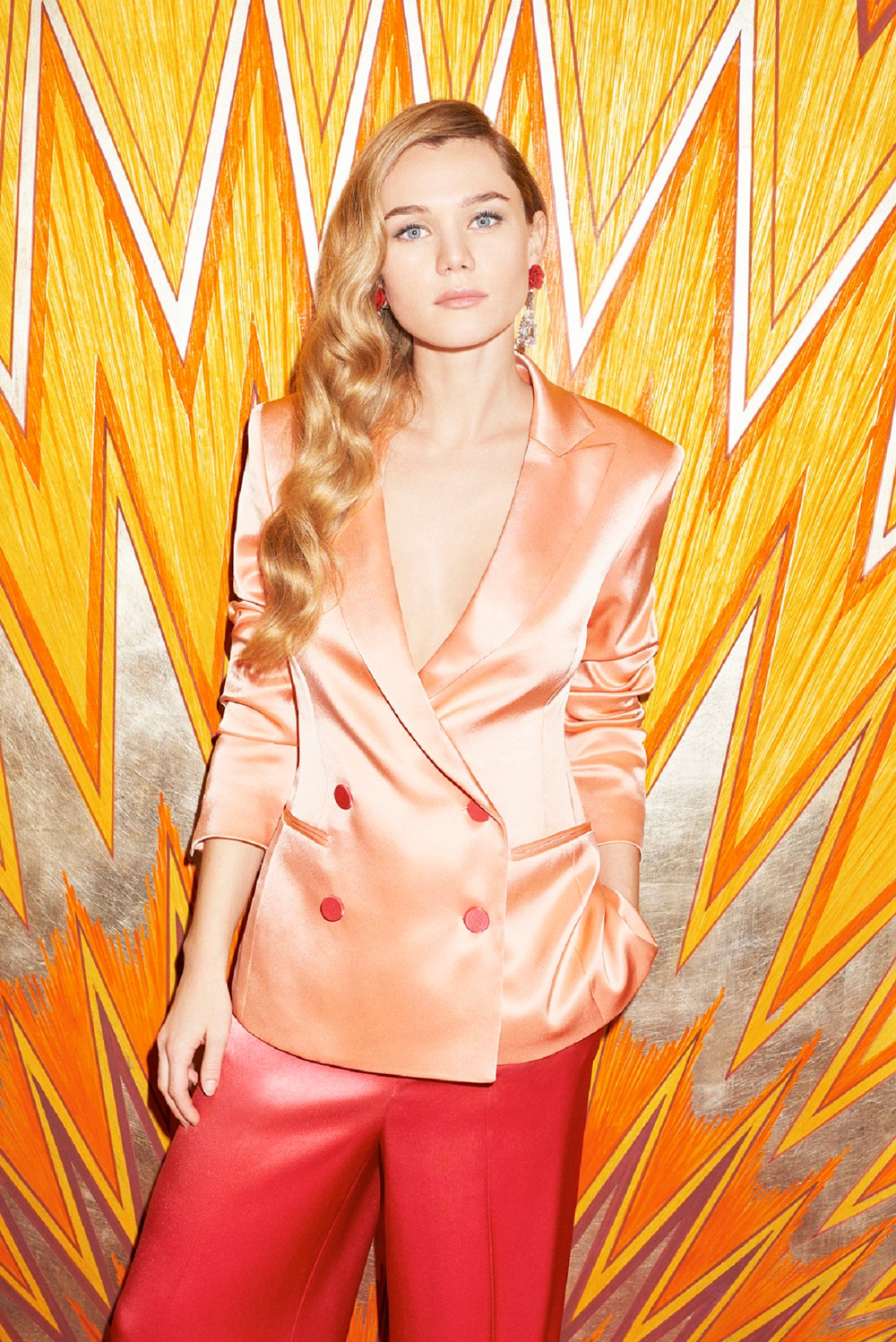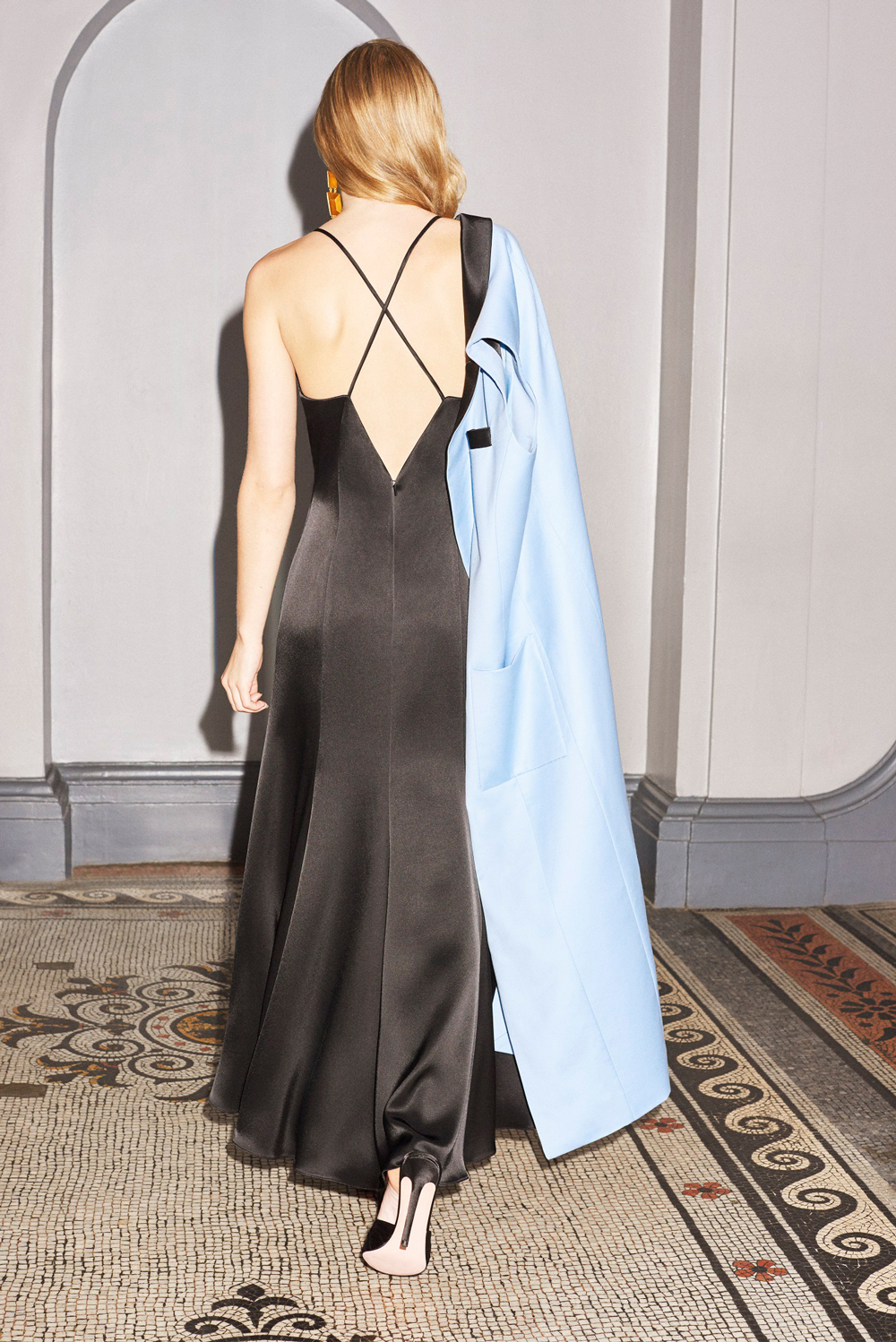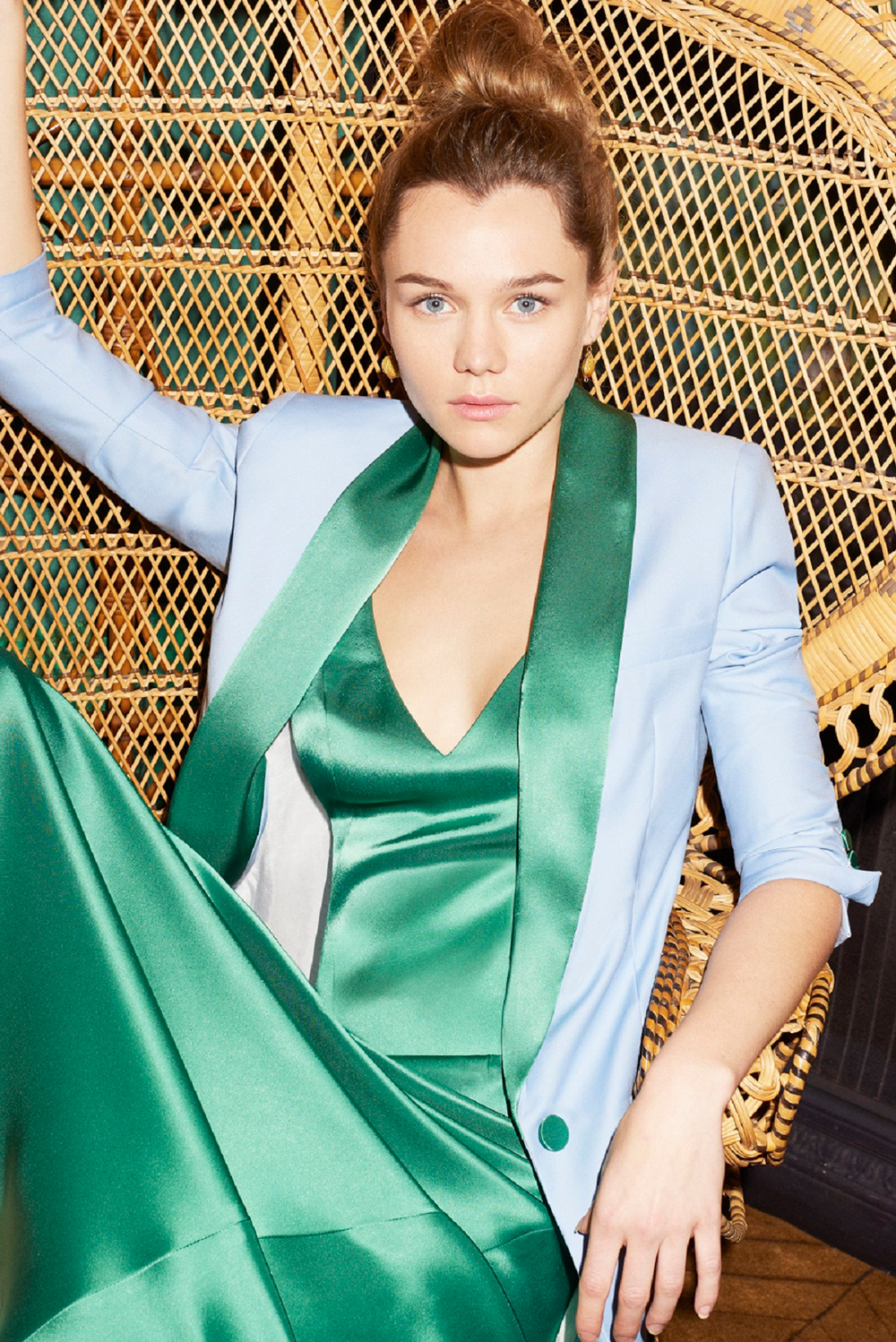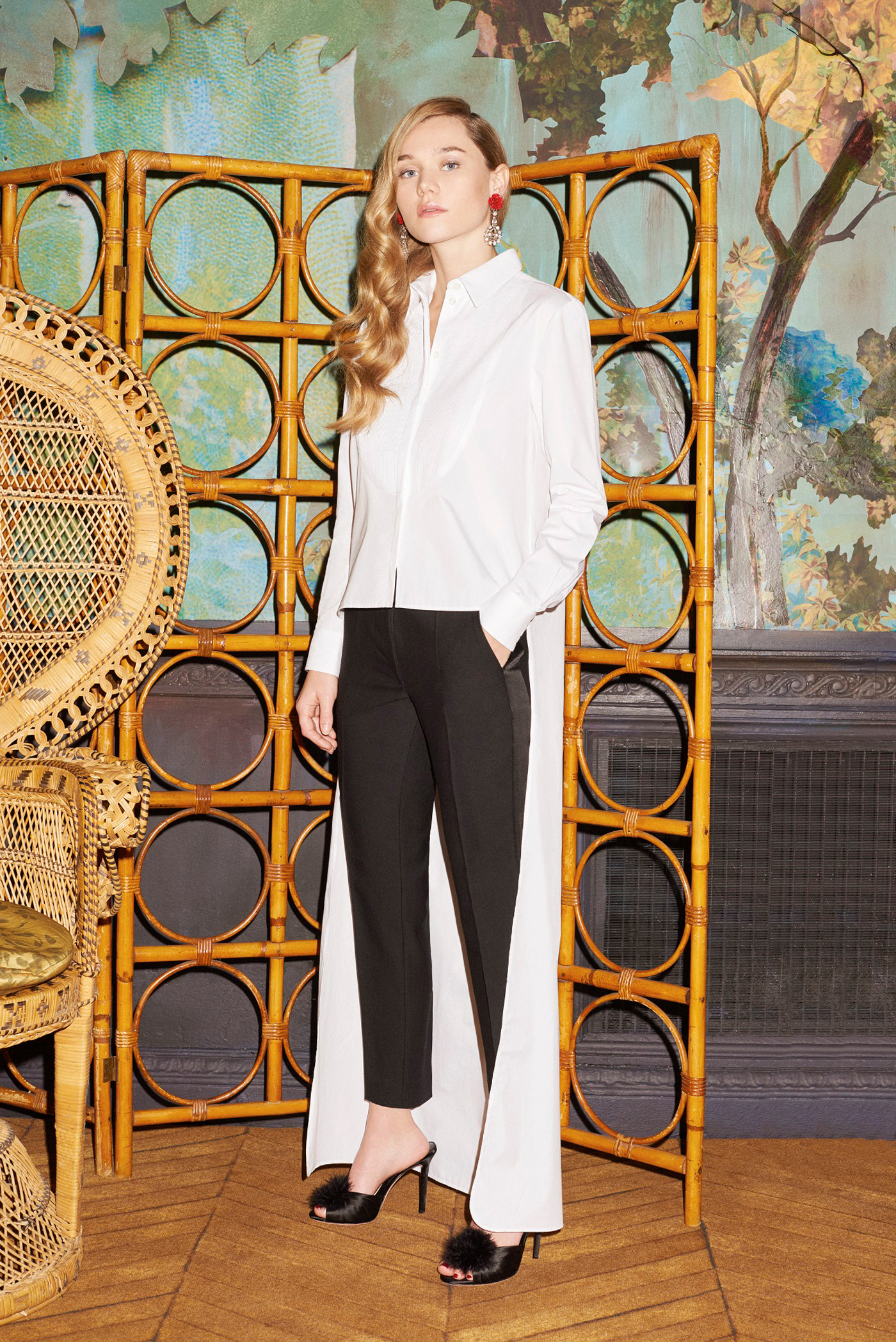 The label's fresh approach to fashion is also reflected in its choice of Annabelle Dexter-Jones as the face of the spring/summer 2016 campaign. Better known as sister to Mark, Charlotte and Samantha Ronson, she is an actress, model and certified member to London's exclusive pack of aristo-bohemians in her own right. "I like to work with 'real women' for my lookbooks as opposed to your 'perfect model,'" Chalhoub explains. "I think it's nice to choose women who we can all relate to, who are quirky and perfectly imperfect."
Imogen Waterhouse, younger sister to supermodel sensation Suki, is scheduled to front the next collection. She too is blonde, British and part of an illustrious family but it's her individuality that captured Chalhoub's attention. "These girls have a certain nonchalant attitude and their own style," she says, reflecting on the similarities between Dexter-Jones and Waterhouse. "They are the women who inspire me every day."
Describing her own style as eclectic, and "modern bohemian mixed in with tailored pieces," it's not surprising that Chalhoub's muses must be equally adventurous when it comes to fashion. By day, Chalhoub can be found in jeans or leather trousers with a white t-shirt and a jacket, a simple uniform that allows her freedom of movement while she works. But when the sun goes down, practicalities disappear and she can, as she says, dress up and "have much more fun." Unsurprisingly, dinner jackets feature heavily in her evening apparel, but she's also partial to dresses and heels.
For those intrigued by the tux but wary of how to wear it, Chalhoub promises that confidence alone is needed to pull it off. "'Own it,' don't be shy," she says with the attitude of a woman who has honed her tuxedo-wearing skills to a fine art. "Let the jacket become your best friend and give you the confidence you need when you walk into a room."