October 4, 2017 Eugene Yiga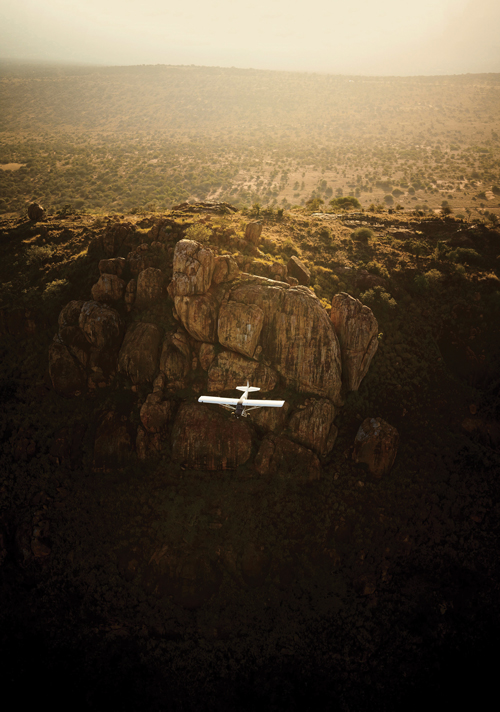 When Jochen Zeitz first came to Africa for a two-week safari in 1989, he fell in love with the sights, sounds, smells, and soil. Indeed, his reaction was much like that of the characters played by Robert Redford and Meryl Streep in the 1985 Oscar-winning classic. "What inspired me thirty years ago, and 'romanced' me into going to Africa for the first time, was the film 'Out of Africa," he recalls. "I wanted to be part of shaping the dialogue, not just as a guest and frequent visitor, but as a resident in Africa. Richard Leakey (a Kenyan paleoanthropologist, conservationist, and politician) would say that we're all made in Africa, and I think that's how we should look at it."
Back in Germany, Zeitz received the opportunity of a lifetime to take over Puma, which had been losing money for eight consecutive years. The sports goods manufacturer had been going since 1948 when it was founded by Rudolf Dassler. Rudolf's younger brother, Adolf, had split off to start Adidas, using a name he formed using his nickname (Adi) and the first three letters of his last name (Das), while Rudolf's firm was named Ruda, using the first two letters of Rudolf and Dassler. But after a couple of months he opted to change the name, deciding upon Puma instead. The company experienced many years of growth and an eventual majority stake sale by the founding family. But by the 1990s things had gotten tough for Puma and after going through three CEOs in almost as many years, the new shareholders figured they had nothing to lose by promoting young Zeitz, who was only 29 years old at the time."They had already written off Puma to one Deutschmark," Zeitz says. "But it only took our new team six months to turn back to profitability. I guess you can say the rest is history."
Good business
The company's skyrocketing success stemmed from Zeitz's visionary thinking. For example, Puma brought the first African football players to join the German Bundesliga, something that was unheard of at the time. The company also signed Serena Williams when she was just a young talent with an ambitious dad. One of Puma's scouts even discovered Usain Bolt in Jamaica at a time when everyone thought the Caribbean island was just, as Zeitz puts it, about reggae and "smoking the occasional spliff".
"I felt it was a great story for a company like Puma to incorporate Africa into its DNA," Zeitz says. "So we signed football players, we signed Kenyan runners, and we decided that art would become an integral part of the company."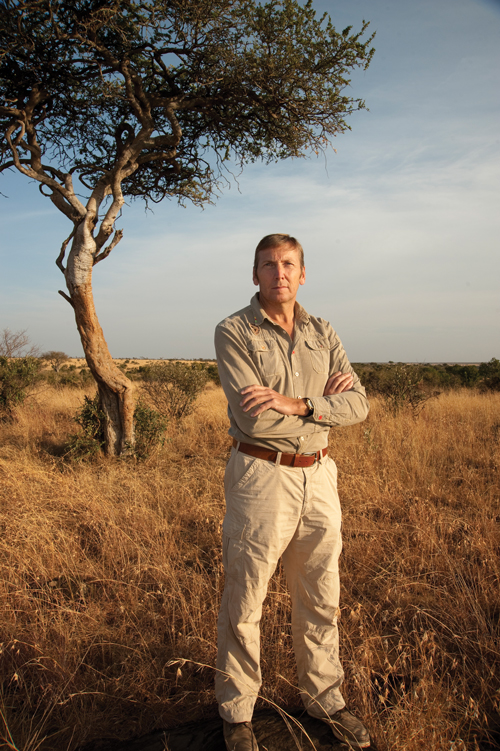 But as the company grew, with a share price that soared 4000 per cent in the 13-year period from Zeitz becoming CEO to when Kering (or rather PPR as it was formerly known) acquired the business in 2007, the young German began thinking that there was more to life than record profits. He eventually left Puma in 2011 and became the Chief Sustainability Officer (CSO) of Kering and then a director there where he also served as Chairman of the Board's sustainable development committee.
"Over 60 per cent of all environmental damage is done by the top 1,000 companies in the world," he explains. "So using business as a force for good was something I believed in but when I first started talking about Puma as an environmental company, no one supported me."
Zeitz was however no stranger to resistance. He had after all turned an undesirable and low-price German shoe company into something sexy and desirable to both men, and crucially, women, while also making Africa cool by integrating its culture into the brand's story.
The sequel
In 2013 Zeitz started the B-Team with Richard Branson and a group of business leaders including Arianna Huffington of Huffington Post and Paul Polman of Unilever. The like-minded partners felt that businesses could "do a lot better than just looking at short-term financial gains from quarter to quarter and top line growth". Their 'Plan B' was about making corporate social responsibility more than a procedural tick-box exercise and making people and the planet part of the equation, too.
Zeitz also found himself back in Kenya where he eventually acquired Segera, a vast ranch nestled between Mount Kenya in the east and the Great Rift Valley in the west. Although Segera was easy to reach and malaria-free, there wasn't much else going for what he remembers being "a rundown cattle farm with little wildlife".
"One of the biggest challenges was to make a place like this commercially viable," Zeitz says. "We're talking about a place that's almost three-and-a-half times the size of Manhattan and that has zero infrastructure; the only thing I inherited was a generator from 1919. So making it commercially viable was, and still is, a huge challenge. But we set a 20-year horizon, which is not something you usually do in business, within which we wanted to make sure this place could be sustained for future generations. We wanted to present a real-life scenario that would engage guests and visitors, and that would inspire people just like Africa inspired me."
Dream come true
Segera is now an example of the kind of initiatives that Zeitz believes will "preserve our environment, help our communities grow and improve their livelihoods, and respect culture as a way to express ourselves". It's also an example of how business can support other areas in the long term, which is why he describes it as a dream come true.
"It's a hotspot for biodiversity," he says. "We have hundreds of elephants, herds of buffalo, and many different types of game. We have three endangered species, one of which (the patas monkey) only has about a hundred left in the world, together with the Grévy's zebra and increasing numbers of wild dogs that are now roaming freely.
"It's a home away from home where you come as a guest and leave as a friend," says Zeitz, who has made a name for himself at Segera as a guitar-playing host who often urges his audience to sing along.

Ripple effect
Zeitz is committed to responsible tourism because, even though the travel industry contributes 7 trillion USD annually to the global economy, he doesn't believe it's at the forefront of sustainability. It's why he's passionate about spreading the word and creating opportunities for others too.
"When I was sitting on the porch at Segera and came up with the four Cs (Conservation, Community, Culture and Commerce), I said to myself that there must be others out there that don't know what to do," he recalls. So he came up with a programme called The Long Run, conceived as the flagship international programme of the Zeitz Foundation, with the Laikipia initiative serving as the laboratory for innovation and pilot testing of new approaches to be scaled up to international destinations. The approach has brought together a growing number of worldwide nature-based organisations that want to share pioneering innovations.
"I'm telling you this story, and the story of Puma because those were two dreams that I never thought would become reality," Zeitz says. "It was kind of an idea that I had in my mind with not much content. But it was a determination that my teams on the ground and I had to make things happen in a different way; breaking the traditional paradigm of what it means to be a sports brand and what it meant to be operating a safari lodge in Africa. I believe that all of us can make a difference."
what's nearby