March 6, 2020 Joumana Samandal
Kenneth Ize, remember the name. The Lagos-born and based designer was a finalist of the LVMH Prize for emerging talent, and he's putting Africa on the fashion map.
It's the kind of exuberant  fabric you might see at a Nigerian wedding. Hand-woven by artisans using a technique developed by the Yoruba people of west Africa, aso ok (meaning top cloth) is a fine fabric often passed down as an heirloom or used to create traditional Nigerian formalwear.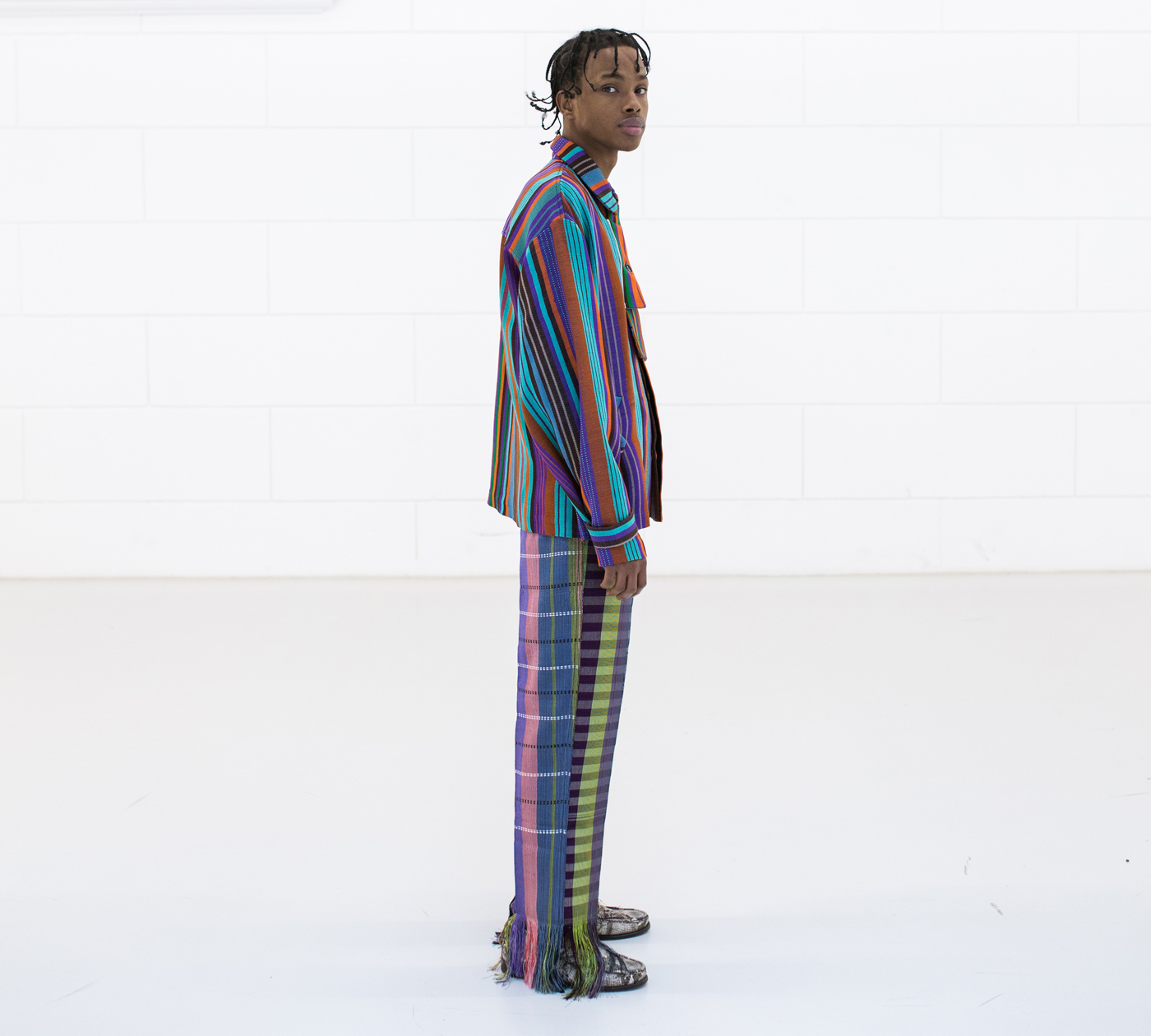 But the Kenneth Ize's boxy shapes and utilitarian attitude borrowed from the world of workwear give a luxury finish to local artisanal aesthetics, rendering them desirable for international high-end markets. It's an approach that has won him celebrity fans including Beyoncé, Donald Glover and Naomi Campbell. 
The Nigerian fashion designer and finalist for the prestigious LVMH Prize in 2019 produces his fabric in Nigeria, but outsources the tailoring to Hungary and Bulgaria and the samples to Vienna, where he studied at the University of Applied Arts under Hussein Chalayan and Bernhard Willhelm. 
 "I remember showing a sample of the fabric to Hussein Chalayan, my professor at the time, and he freaked out," said Ize, who grew up in Austria. "I never imagined I would end up here."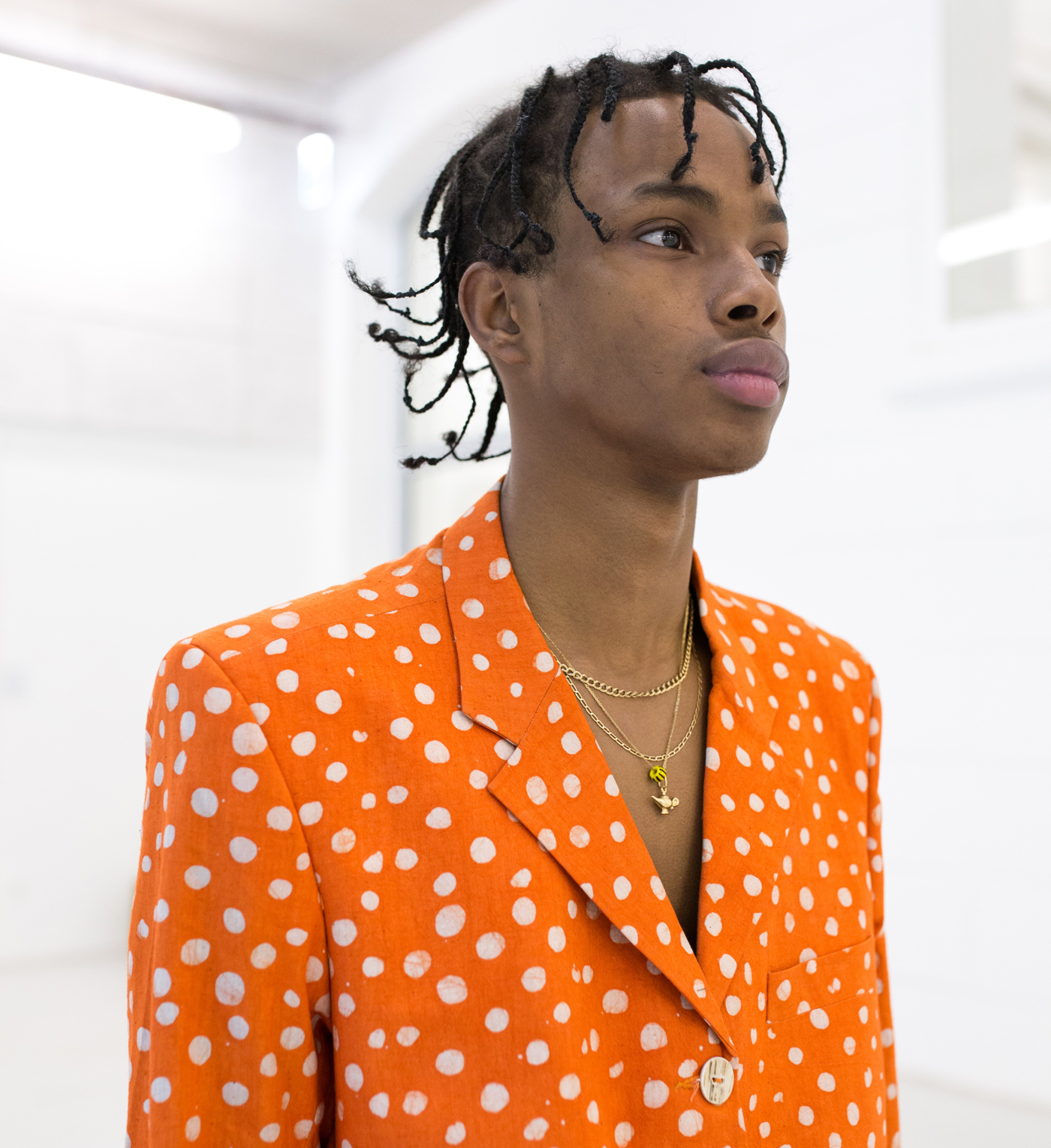 Launched as a textile project in college six years ago, Ize's label has evolved into a fully-fledged menswear business, stocked in cool specialty boutiques arount the globe, including Alara, the David Adjaye-designed concept store in Nigeria's capital, Browns in the UK and SSENSE online. Interestingly, Ize points out that 70 per cent of his menswear is bought by women. Luckily for them, they now have twice the choice as Ize debuted a womenswear line last April, alongside his new men's collection at Arise Fashion Week in Lagos.