April 18, 2019 Nadia Michel
Saint-Barth's glamorous sailing regatta returns once again in April and we caught up with its chief sponsor, Peter Harrison – CEO of Richard Mille Europe, Middle East and Africa.
WHEN DID RICHARD MILLE FIRST GET INVOLVED IN THE REGATTA?
– This year marks the tenth anniversary of the event and we were involved from the very beginning. At the start we gave money but last year we became title sponsors. We are proud to see that Francois Tolède and Luc Poupon have achieved what they wanted the event to be: one of the most prestigious regattas in the world. Certainly many consider it to be the best regatta in the Caribbean Series.
HOW HAS IT EVOLVED?
– We have seen more and more prestigious boats and crews joining and last year, along with the organisers, we introduced the Richard Mille Record Trophy that rewards the fastest Maxi and Multihulls over a 49-mile course.
HOW MANY TIMES HAVE YOU TAKEN PART AS A SAILOR AND HOW DO YOU GO ABOUT PICKING YOUR BOAT AND CREW?
– I started participating in 2014. At that time I was competing with Jolt 2, a Baltic 45 in the Spinnaker category. In 2016 I switched to Sorcha, a TP52 when I joined the Maxi category and since last year, I have been participating with a Mini Maxi 72 also named Sorcha. I now have a crew of 22 sailors, some of whom have won World Cups and participated in the prestigious Volvo Race. They are among the best sailors in the world.
WHO DO YOU HAVE ON BOARD THIS YEAR AND WHICH WATCH DO YOU HAVE EMBLAZONED ACROSS YOUR SAILS?
– This year we are competing with Pierre Casiraghi, who is a Richard Mille ambassador, the son of HRH Princess Caroline of Hanover, and the patron of this tenth edition of Les Voiles de Saint-Barth.
Our sails will be adorned with the RM 60-01 Regatta, which was our first technical watch for navigating the seven seas. It's powered by a Grade 5 titanium RMAC2 calibre with 55 hours of power reserve, variable inertia balance, complete flyback chronograph functions, an annual calendar with oversize date and UTC function. It also has navigational capabilities thanks to a special rotating bezel with indications of the four cardinal points combined with a graduated 360° and a 24-hour scale disk. This watch is actually the prize for the winner of the regatta.
– WHAT'S THE MOST INTENSE MOMENT YOU'VE EXPERIENCED SO FAR WHILE TAKING PART IN THE REGATTA?
Last year was very challenging with wind going up to 30 knots. The regatta was very challenging and we broke two spinnakers.
WHAT'S THE MOST REWARDING MOMENT?
– In 2017 we won the regatta. It was so gratifying after all the hard work and team spirit.
CAN YOU REVEAL THE LOGISTICAL ASPECT OF TAKING PART IN LES VOILES DE SAINT-BARTH, SPECIFICALLY HOW CAN A YACHT OWNER ENTER?
– It very much depends on your yacht. Some owners prefer to sail their boats across from Europe either by taking part in a transatlantic race or under their own steam. They then make LVSB part of their Caribbean race series or their only race as part of a cruising agenda. Other yachts just come down from North America or other parts of the Americas.
We, along with other race boats, use a shipping company and send the yachts on a specially designed boat that transports yachts. We have a 12-metre chase boat and two shipping containers that come with us so it's significant logistics. But the organisation in Saint-Barth is relatively simple and that makes being there very easy as an owner.
WHERE DO YOU STAY WHILE IN SAINT-BARTH?
– I rent a house in Gustavia, so that I am close to the harbour. I generally stay for two weeks as I arrive for the training before the regatta and I generally stay a bit longer to enjoy the island with my family.
YOU'VE BEEN FRIENDS WITH RICHARD MILLE FOR OVER 20 YEARS NOW. WHERE DO YOU HOPE THE BRAND WILL BE A COUPLE OF DECADES FROM NOW AND DO YOU HOPE IT STAYS INDEPENDENT?
– I know Richard and I will still be friends in 20 years, that is a priority. And I think big luxury groups have issues nurturing and managing great independent brands that they have acquired, so we plan to evolve sensibly and with the restrictions we have always had when it comes to super high performance watchmaking.
HOW IMPORTANT ARE THESE KINDS OF EVENTS FOR THE BRAND?
– Richard Mille timepieces are made to be worn in any conditions and accompany their wearers in their daily life. That is why our ambassadors, who are the best in their sport, wear our timepieces while competing. They are the best testers to develop our watches and their resistance. In horology like in sailing, R&D is primordial. Yacht companies always aim for better aerodynamics, lighter weight and better resistance and we are also well known for pushing boundaries to create the lightest and most resistant tourbillons. We test our Tourbillon pieces at up to 10,000 G's! We also use innovative materials taken from those other industries, like Carbon TPT, which comes from the performance sailing world, and Graphene. It's all about resistance and performance, just like in the sailing industry.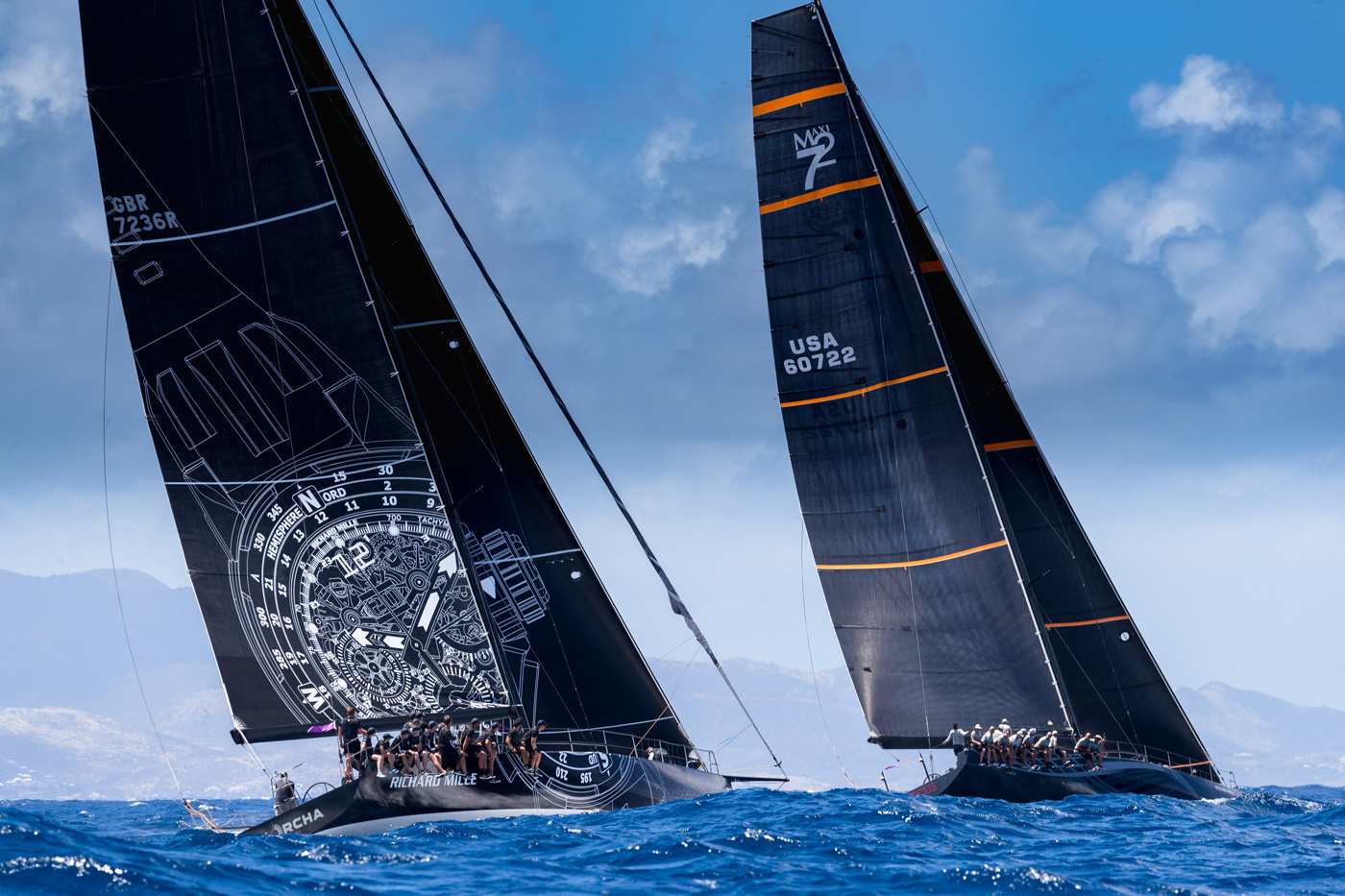 PETER'S TOP PICKS IN SAINT BARTH
1. Shellona on Shell Beach is ideal for a quiet drink after sailing
2. Pearl Beach is an excellent new restaurant in the St-Jean district
3. Gouverneur Beach is my favourite place to swim and relax
4. Hotel Le Toiny on the other side of the island is a great place for lunch
5. Colombier Beach via chase boat makes for a perfect picnic setting
Photgraphy: Jules Langeard
what's nearby