June 4, 2018 Ramsay Short
Listening to Yasmine Hamdan's music, her soaring and unique voice and vocal style, reminds me of listening to John Coltrane blow his horn. When she sings – as when Coltrane plays sax – Hamdan improvises, she creates, and it comes from within. It's her soul. It's the one space, as a Lebanese woman in the 21st century, where she is truly free to create and able to move people.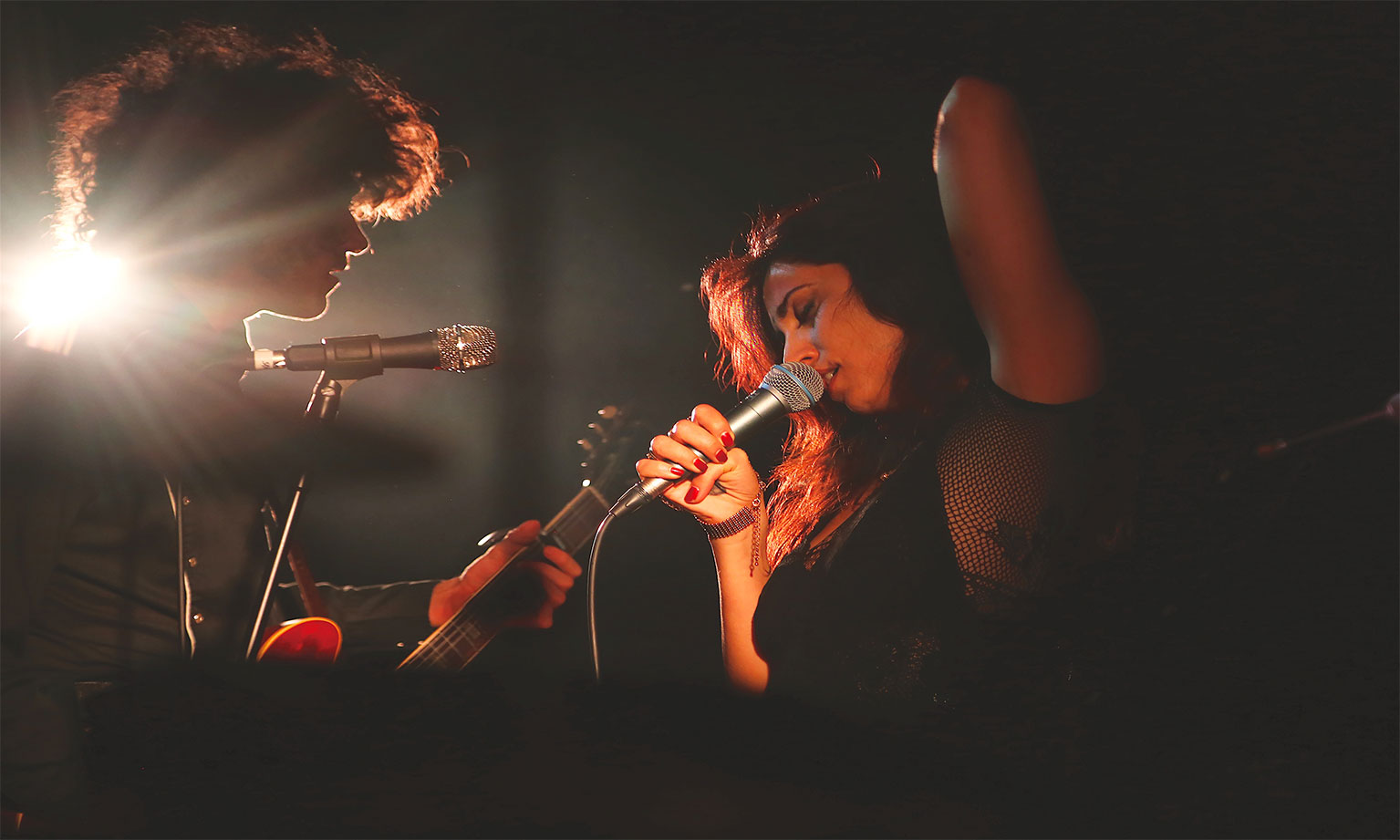 "When I listen to music," Hamdan tells me by phone from the Paris apartment she shares with her husband, the Palestinian film director Elia Suleiman, "it's a feeling, through my head, my heart. And that's how I compose and how I sing. I sing in Arabic not only because it's my mother tongue but also because I have developed my own technique and style that is really me. Arabic is my emotional language and that's crucial to my music."
If you've ever experienced Hamdan in concert you'll know what she is referring to. She's a ghostly presence on stage, as if there and not there, performing with an intensity that explodes from inside. Her eyes, marked by black eye shadow, are dark brown pools that draw you in like a powerful drug, before her haunting voice takes you far away to a place out of time.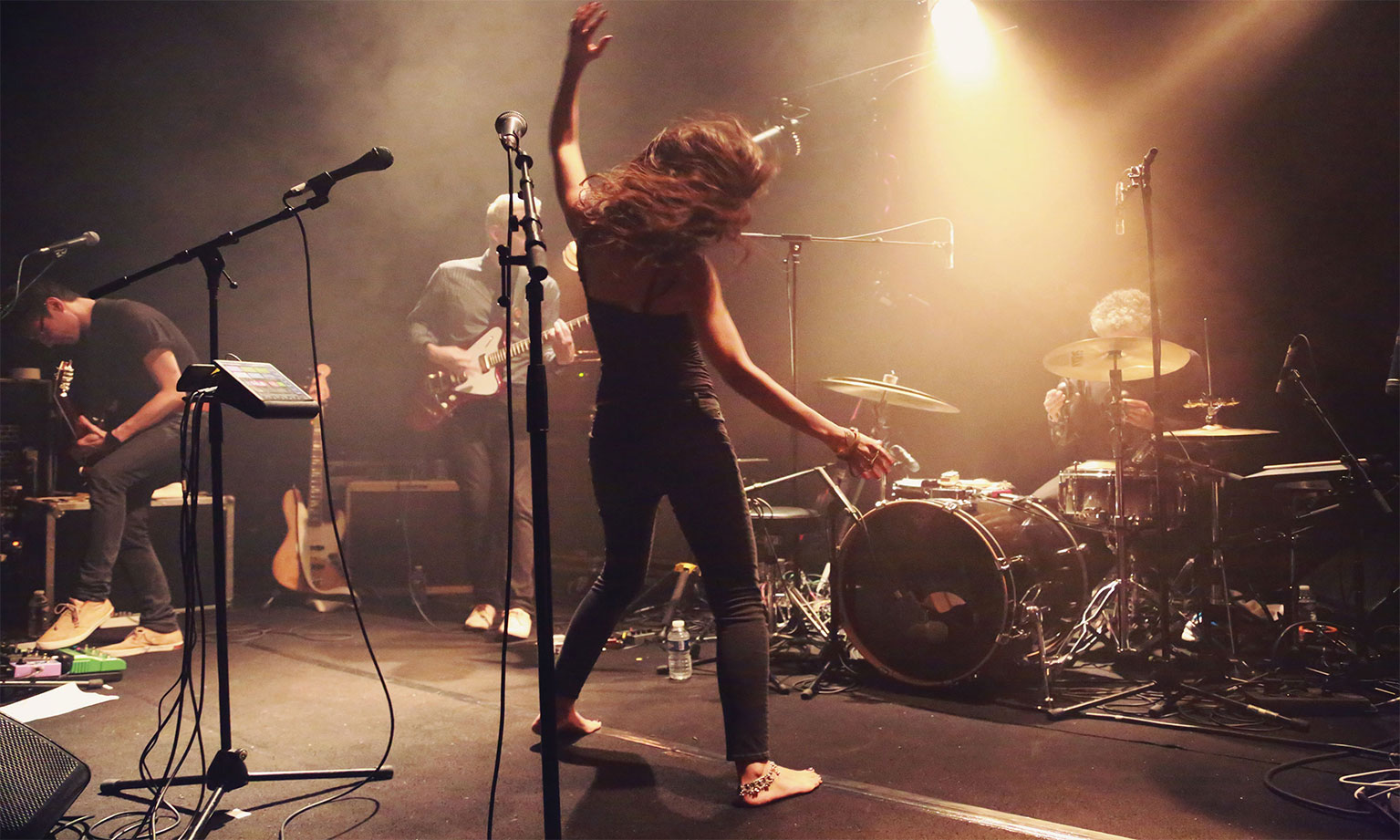 "When I perform live, I feel in my audience that even those who don't understand the language of the lyrics, connect to the music on an emotional level, a feeling."
For many Lebanese, Hamdan is better known as one half of the now legendary 1990s underground duo 'Soap Kills' with Zeid Hamdan (no relation) – a greatest hits collection was released last year reinvigorating the band's popularity. She doesn't play often in her home country, but a performance at Beirut's Grand Factory last December, on the tail end of an international tour, was a rare treat for her fans."It's challenging to work in the Middle East for so many reasons, so I don't tour there a lot. But everything came together perfectly for the Beirut show," she says diplomatically, though her views on regional corruption and that 'the world is on the verge of something apocalyptic' have been made clear both in her lyrics and in the media.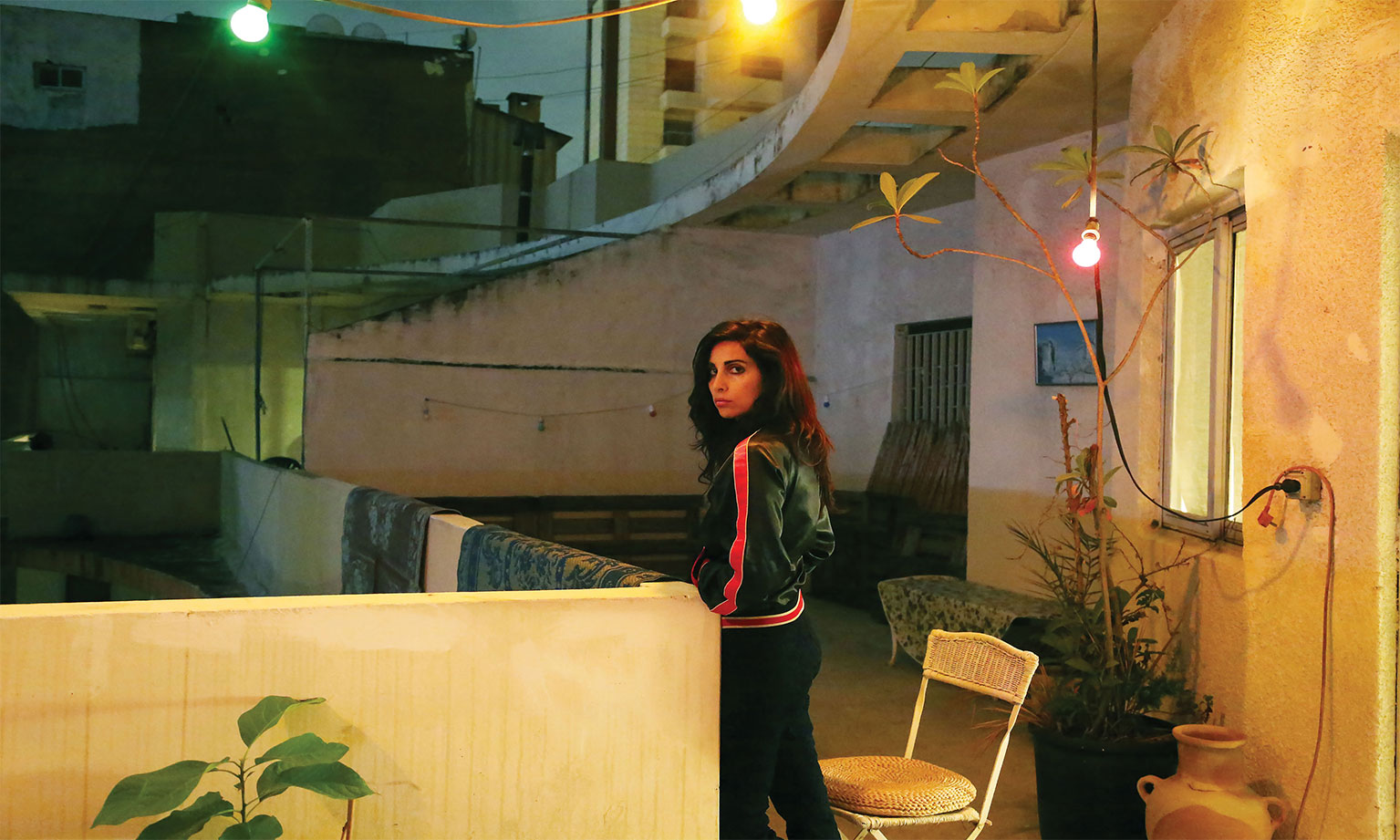 Another Middle East country high on Hamdan's emotion-triggering list is Palestine, from where she's recently returned. "We went to Beit Lahm [the Arabic name for Bethlehem] to perform at the Al Kamandjati Festival and it was incredible, moving and heart-breaking, all at the same time," she says with some noticeable emotion in her voice. "It wasn't easy to get there but it was one of the most exciting moments in my career." And the heart-wrenching pain that often transpires in her music was not far behind. "You know when you go to Palestine, you see how sick and awful life under occupation really is. The collateral damage is also very sad, the isolation," she continues.
Apparently, the constant touring also takes a toll on the domestic side of Hamdan's existence. "It's true," Hamdan says. "You become slightly dysfunctional, you'll be away, travelling and nothing feels stable. So when I am back home in Paris, I like to spend time just doing normal stuff, you know like going to yoga and having friends over. I like staying at home, being cosy, cooking. Elia loves to cook and we have these little rituals. I mean it's also thrilling to be apart and then coming back together. It's exciting, healthy even."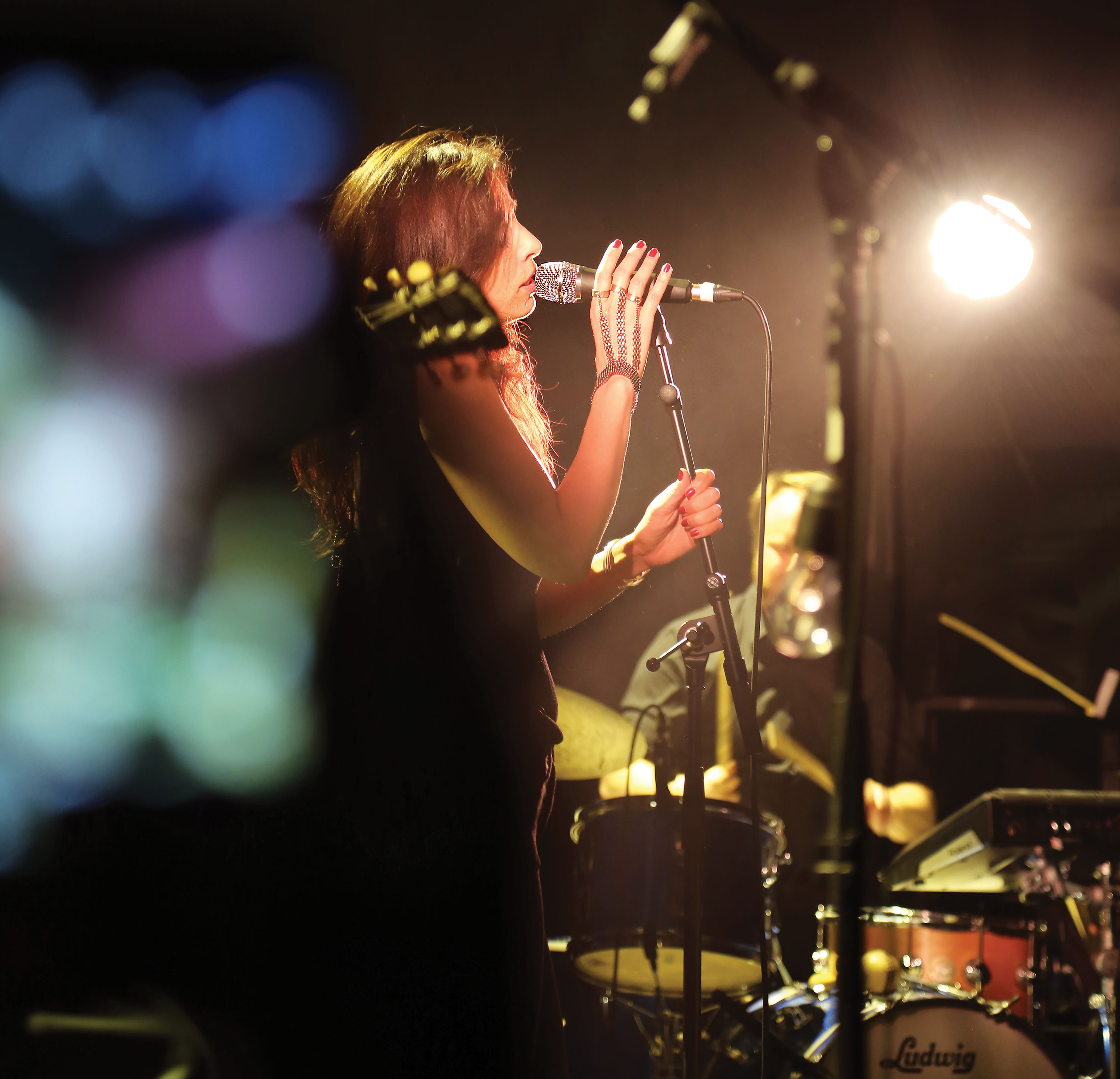 Of course it's not all play even when she's at home. The pair have a production company and the Hamdanistan Records label together – and are in the process of recording a remix of her 2017 album Jamilat, to be released late 2018 by Belgian label Crammed Discs. "As I am touring a lot I wanted to give listeners something fresh for the summer." And it's good, featuring the likes of Acid Arab, Shed, Greg Bauchau and reclusive Lebanese underground electronic music maker George Bshoum.
Yasmine Hamdan's unique performance style and enduring presence in the industry suggest she is no flash in the pan, and her multifaceted career is the kind you can't keep your eyes off of. "If you ask me today, part of me says stop touring and work on music for films and other projects, not concerts. But another part of me wants to be touring all the time, doing amazing festivals, and having fun, I love that. One is not better than the other."