June 5, 2014 Daniel Barney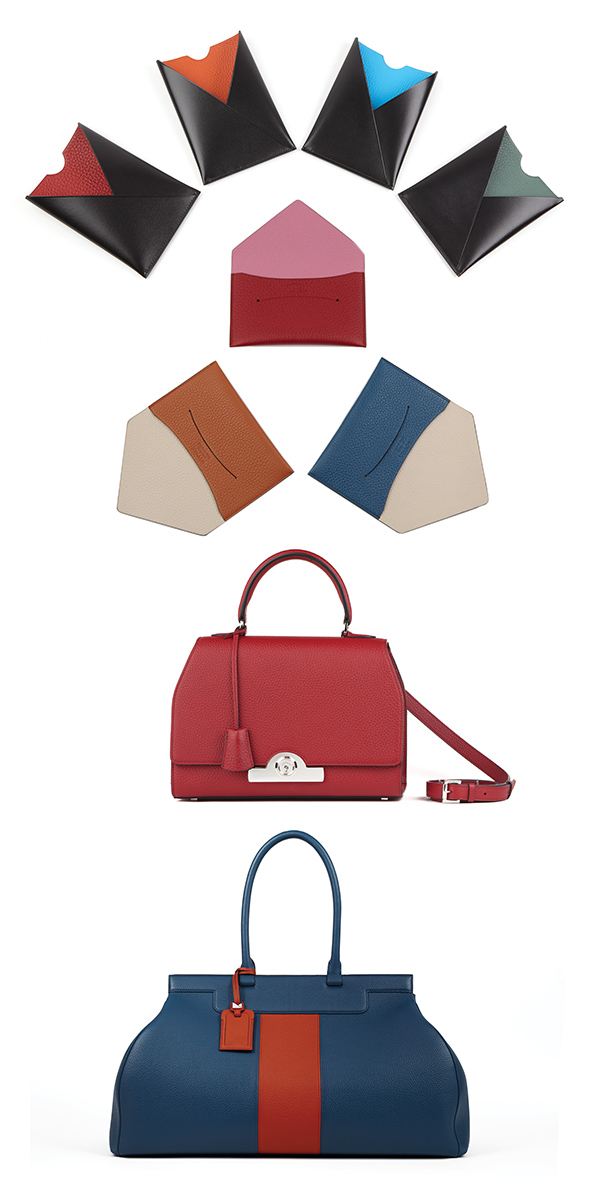 Faced with mass production, a rapidly changing automobile industry and the development of new materials like nylon and plastic, the venerable luxury trunk and bag maker, Moynat closed its doors in 1976. What it didn't know then was that the company would one day become the sister brand of Louis Vuitton.
In 2010, Bernard Arnault, the head of LVMH, the largest luxury group in the world, decided to purchase Moynat. The decision may have been unusual but with the likes of Vuitton under the conglomerate's wing, it also made sense. Wasting no time, Arnault set out to reinvigorate Moynat's unique appeal. Originally founded and owned by a woman, Pauline Moynat, a rarity back in 1849, Arnault's aim was to revive the brand's distinctive, feminine sensibility.
Mme. Moynat was something of a visionary. At a time when luggage-making was a rather staid and male-dominated industry, her trunks were tanned and lacquered in arresting, sensual colours. She used striking animal skins, amongst them alligator and snake, and transformed the otherwise standard trunk craftsmanship.
She might then approve wholeheartedly of the man in charge of her company today, Guillaume Davin. He's no stranger to the business of luxury and meticulous craft, being an alumni of Vuitton's Japanese arm. At his side is creative director, Ramesh Nair, previously with Hermès, who has taken on the task of bringing Moynat back from the dust, all polished and refined for the new millennium.
"It's an amazing brand, a very beautiful brand," Nair has said of Moynat. "It has a fantastic history. It's one of the oldest companies to start making bags, much before anybody else did."
When Nair was hired, his keen interest in learning how things worked was an inspiration to Davin. During their first meeting, the men walked around a room stacked with antique Moynat trunks, taking notes. It was an exploration of what the brand and its craftsmanship had represented to previous generations. They were like two scholars conducting research, unearthing ancient secrets even as they drafted new equations.
"When I saw Ramesh for the first time, he was going from one trunk to another, looking at the details and he was already sketching," Davin tells me. "He was asking questions about the locking system, the lacquered leather, about the nailing and the inside of the trunk. He was asking questions about the history of the products."
Nair quickly understood that the Moynat of 2010 was not a project of creation. Rather, it was one of resurrection. At its very foundations, the brand had a clear creative direction, meticulously sketched out more than a century ago by Pauline Moynat. Nair realised his task was to continue the story of Moynat's lost trove through his own distinctive designs and creations, whilst elegantly (and loyally) paying reference to its origins.
In the early 1900s, the automobile industry was taking off. The first cars didn't have boots – storage space was provided by sometimes numerous trunks, stacked bulkily on rear seats or hung awkwardly off the sides of the vehicle. This is where Mme. Moynat realised her company could do things differently. She created a gently arching trunk that could be fit snugly over the front hood of the cars of the time. Not only did this maximise storage capacity, it did so elegantly. That first case was a beauty, its long reaching curve exemplifying the brand's finesse and making a Moynat an object of intense desire.
It remains such an icon of Moynat that Nair created the Limousine Attaché Case – a downsized version of the trunk – which is both thoroughly contemporary and also perfectly recalls the design's original ingenuity.
"We love this idea of leveraging ancestral techniques to make modern products," Davin adds, his admiration for his counterpart's work evident in his voice. "We are mixing contemporary design and old fashioned know-how."
Nevertheless, modern-day Moynat is quite a different kind of brand. The intense focus on (re)creating an immaculate line and expert craftsmanship means they prefer to keep things small. The brand has just one atelier, just around the corner from its boutique on Rue Saint Honoré. Here, eight artisans labour tirelessly over different handbags. One woman works directly with Nair to develop new models and experiment with new techniques. Two additional craftsmen based in Limoges work exclusively on bespoke trunks. The setup is intentional and speaks directly about Moynat's approach to luxury.
"Moynat was always about discrete elegance and we have continued that today," Davin explains. "We are about slow luxury, going back to the roots of the brand and especially the roots of the craft."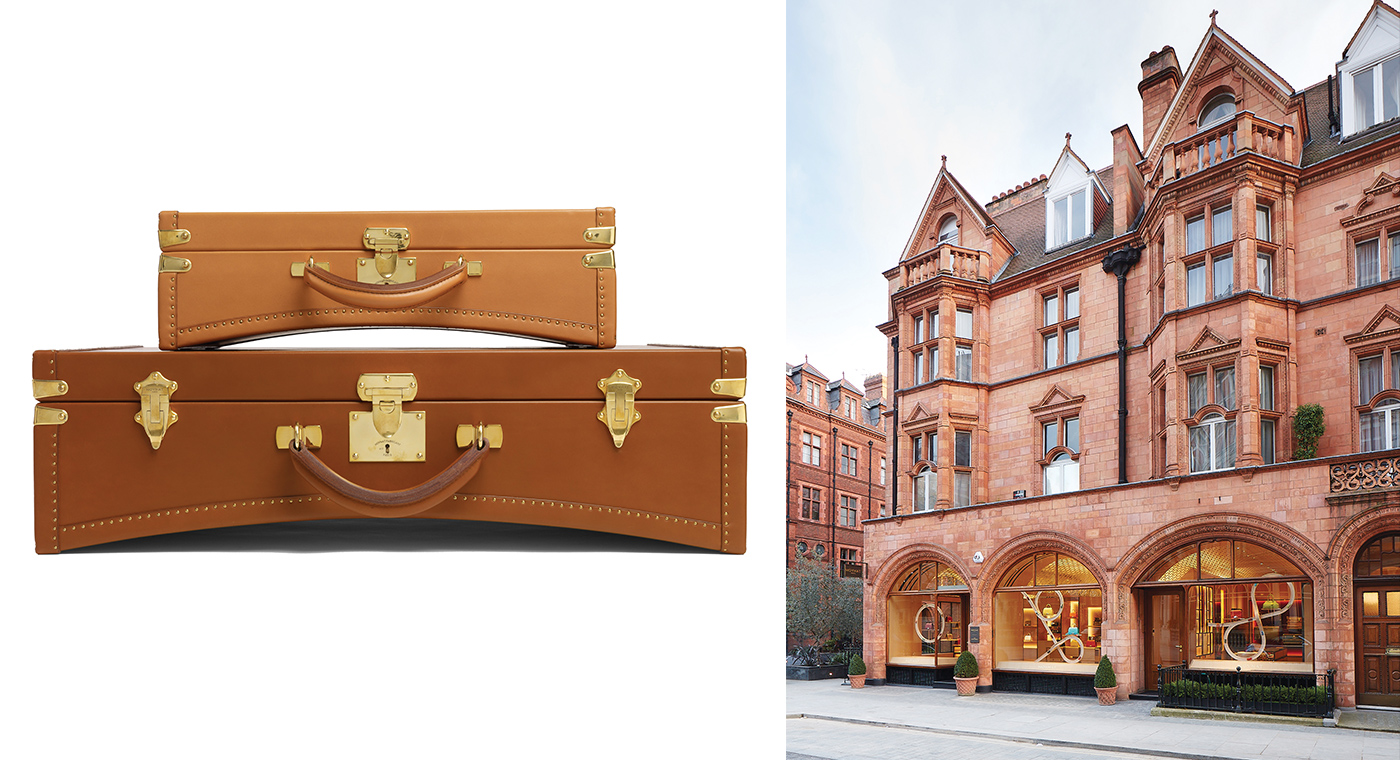 To step through the Paris storefront, on 348 Rue Saint Honoré, is to step into a time capsule. A series of beautifully handcrafted trunks, stood on end to better show the hand-painted lettering that scrolls across them, are displayed suspended in a glass cylinder in the centre, which stretches up towards the ceiling and carries on through to the second floor. Walls are lined with current Moynat pieces. The past shines through every detail.
"Ramesh and I spent a lot of time in libraries, like the Bibliothèque Nationale de France. They've kept archives on the traditional French houses, brands that are still alive today and those that are completely forgotten," Davin continues, explaining how the pair was able to reassemble Moynat's history. "We went to vintage auto-shows, to trunk collectors and we bought pieces from flea markets."
The Réjane is one of brand's most popular designs, its clasp inspired by one Nair discovered on a vintage Moynat doctor's bag. By reworking the mechanism and turning the clasp upside down, he was able to reinvent the bag with a piece of the brand's own history.
Every piece of leather is individually chosen, patterns are centred, seams meticulously stitched and textures studied in order to find the best way to use the pieces to construct each bag.
In March, Moynat opened a second boutique, this one is in Mayfair, designed by Gwenael Nicolas, who also did the Saint Honoré store. It's a heavenly retreat for lovers of beautiful things. Moynat's goal is to share what it does best, while effortlessly reflecting each city's energy. The brand likens the design to old friends meeting after a long time apart.
"It's about creating a relationship, without that relationship, Moynat would lose its identity. The stores are unique because we're focused on a conversation with the client, about a product that tells a story. But it's London," Davin says, with a sparkle in his eyes, "we can be a bit eccentric, too."
The London boutique is a bespoke marketplace, reflecting the British capital's esteem for custom-made. For the opening, Moynat created a special edition series featuring famous London images, hand-painted by an artist to give traditional Parisian luxury a British touch. Clients today come in to order made-to-measure luggage and have their initials hand-painted on th eir trunk or bag in-house.
The rebirth of a brand from a bygone era, Moynat embodies a respect for hand-finished quality that is becoming an increasingly rare commodity in today's largely industrial, consumer-driven marketplace.