October 24, 2018 Nadia Michel
Zero Mass Water has the potential to change the lives of billions of people by using the power of the sun to make clean drinking water out of thin air.
Have you ever wished you could make something appear out of thin air? Well that's exactly what Cody Friesen did, as the founder and CEO of Zero Mass Water. Using solar-powered panels, his company extracts water from the air, making it possible for pretty much anyone in the world to have access to clean drinking water.
"From arid environments in the Middle East to more humid environments like Indonesia, everyone experiences water stress – be it contamination, distribution, or scarcity. We set out to find a solution that would fundamentally change this reality and in doing so transform the human relationship to water," explains Friesen, who is also an engineering professor at the University of Arizona.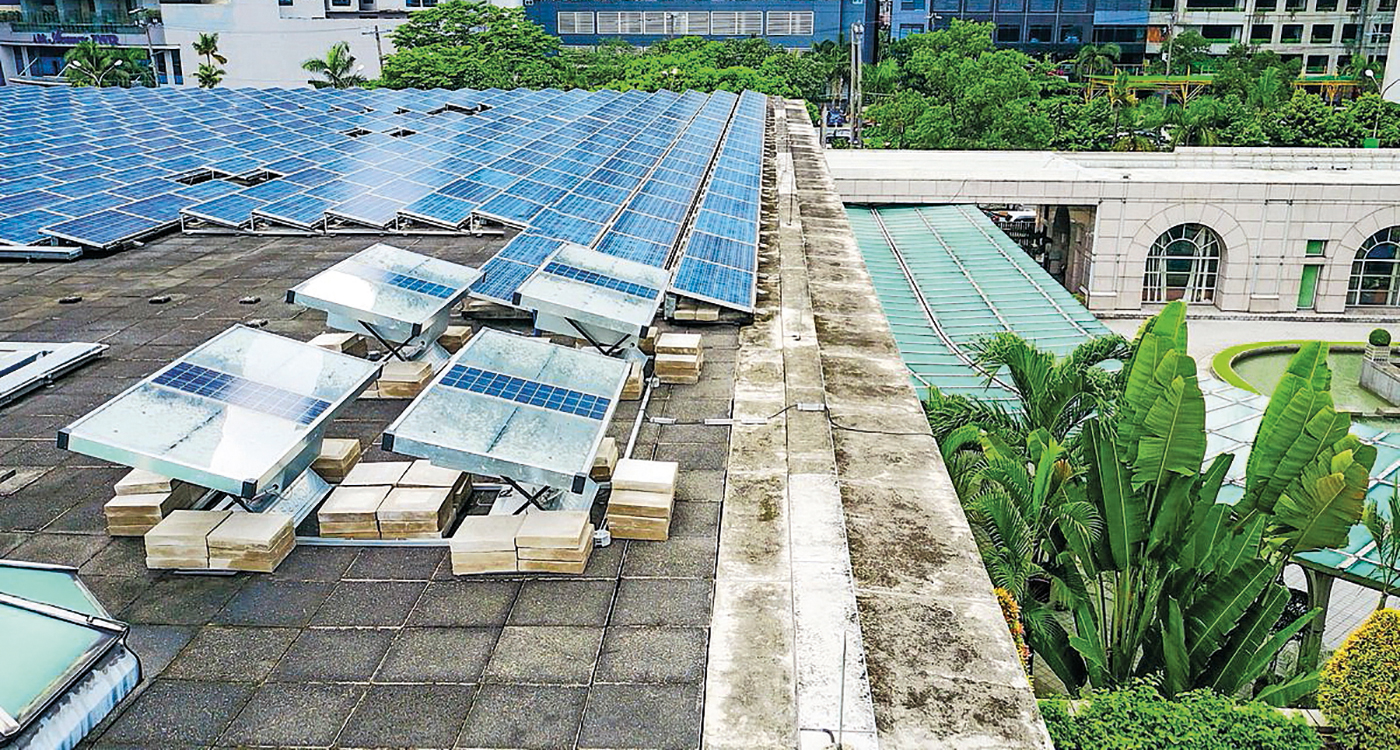 Using only the sun's rays, the company's Source Hydropanels extract pure H20 from the air, producing four to ten litres of drinking water per day, which is sufficient for the average family's daily consumption. It's the kind of technology that could possibly solve water shortage and contamination issues all over the globe.
The Arizona-based start-up was founded in 2014 and launched its product commercially across the US last November, but it is quickly expanding around the globe. Friesen asserts there are already Source panels on five continents and in 12 countries, including the UAE, where Zero Mass Water has equipped a public park in Masdar – providing its visitors with easy access to drinking water on even the hottest of summer days – and in Lebanon, where the company has partnered with USAID and the René Moawad Foundation's (RMF) to install Source panels in such places as an orphanage, a technology school and a home for the elderly.
"We completed an installation in Northern Lebanon where water access did not exist previously. With poor infrastructure and water contamination, the students of the school and their families did not have the water they needed to thrive. The Source Hydropanel installation at the school now provides water for the students and staff all day and even surplus for them to take home," says Friesen.
The technology doesn't come cheap though. A typical residential set-up will amount to around 4,000 USD for two Sources and 500 USD for the installation costs. But, as an investment it can provide payback in as little as five years if you're a household that regularly buys bottled water.And Friesen's company has the potential to be very profitable, even if it cannot yet generate the volumes required for industrial use or irrigation. So the fact it has managed to raise 24 million USD in venture capital even at this early stage shows that investors see the broader economic principles. Namely, the company's technology is innately sustainable, reducing the environmental costs of traditional water delivery systems. "Our consumption of water bottles has skyrocketed, despite studies showing high levels of toxicity in the plastics, not to mention the environmental cost of the discarded bottles," Friesen notes. At the time of going to press, the company estimated it had already prevented 118,763 water bottles from going to landfill (a recent study said the massive floating island of plastic known as The Great Pacific Garbage Patch is now three times the size of France). Friesen also points to the carbon footprint offset that results from using solar technology, in lieu of traditional non-renewable energy.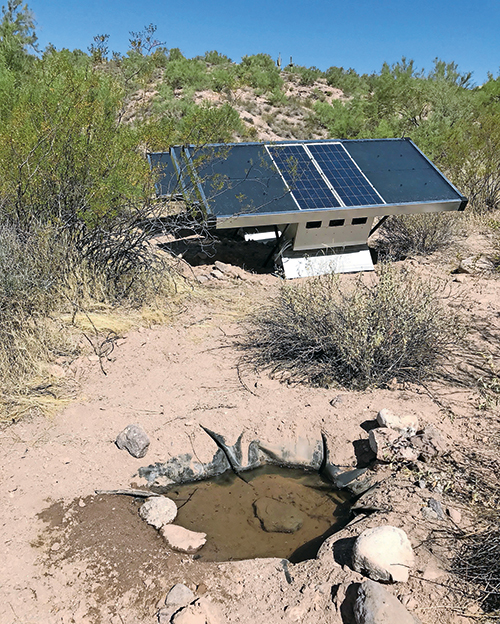 As part of its overall mission to provide 'perfected' (the company's term, not ours) water to all, Zero Mass provides Source Hydropanels to those who need it the most, in places like Puerto Rico and the Middle East, through its Water for Life (W4L) programme. One hundred per cent of contributions to W4L (which can be made directly, or via a monthly Premium subscription that comes with full product service and lifetime upgrades of your system) cover the average cost of two Source panels. The recipients, however, are responsible for installation costs, a model that allows Zero Mass Water to reach more people by building an ecosystem of installation providers. "We value support, not hand-outs," the company literature states. And as a secondary benefit, that money spent on services stays in the community.
So, about that water. It's interesting to note that because Source Hydropanels extract only pure H20 from atmospheric moisture, the water they produce is perfectly pure, no matter how dirty the air might be, which in addition to poor quality water, is often an issue in urban centres. It's one of the key advantages, according to Friesen, of the technology. "Even in the US, there are issues with aging infrastructure and a lack of transparency around the quality of water you drink. Do you know if your water has traces of lead? Or carcinogens?" he poses.
Going a step further, to ensure good taste and essential nutrients, Friesen and his team have avoided the shortcomings of other technologies, like reverse osmosis – a technology that removes salt from water – and add calcium and magnesium directly into the collection tank in order to increase the water's pH levels and allow it to taste more like regular bottled water.
"The world is full of innovation and companies like ours, focused on building solutions to problems rather than temporary fixes. Our team is filled with passionate people, including younger generations, who are dedicating their lives to purpose-driven work and our vision. This gives me great hope for the future," he says.
There you have it: fresh water for all and a refreshing point of view from this college professor-turned global entrepreneur.