February 5, 2020 admin
Noma has been all about delving into unchartered culinary territory ever since it opened in 2003. Founded by Chef René Redzepi, who was then a 25-year-old alumnus of El Bulli and The French Laundry, the restaurant would go on to win two Michelin stars, be voted the best restaurant in the world four times by the 50 Best List, and catapult Redzepi to stardom. It wasn't long before he was giving a TED talk, getting invited to Davos World Economic Forums, writing op-eds for The Guardian and The New York Times, appearing on the cover of Time magazine, twice, and even getting listed in the 100 Most Influential People in the World, in 2012.
Throughout this journey, Radzepi has never ceased surprising, even going so far as to shut down his restaurant entirely at the height of his fame in 2016, so he could take his team on quick-fire, short-run residencies in Japan, Australia and Mexico and then return to Copenhagen in 2018 to an all-new, built-from-scratch Noma.
A distinguishing feature of this Noma version 2.0 has been how they divide the year into three distinct seasons – seafood from January to June, vegetables from June to September and game and forest from October to December. The restaurant closes for three weeks to prepare everything anew for each season, with an entirely fresh menu each time and updates to the décor.
Noma's R&D kitchens, which are comprised of a test kitchen and a fermentation lab (where they've devised ingredients like pea miso or rose kombucha) operate under the New Nordic premise, namely sourcing sustainable ingredients, partnering with foragers, farmers and fishermen and sharing ideas. It's a manifesto Redzepi came up with in 2005. In practice, it means relying on Scandinavian ingredients and eschewing foreign imports such as olive oil, tomatoes and lemons. It also means experimenting with beaver meat and duck brains served in their own cranium, or even codfish swim bladder with salted quince and rosehips.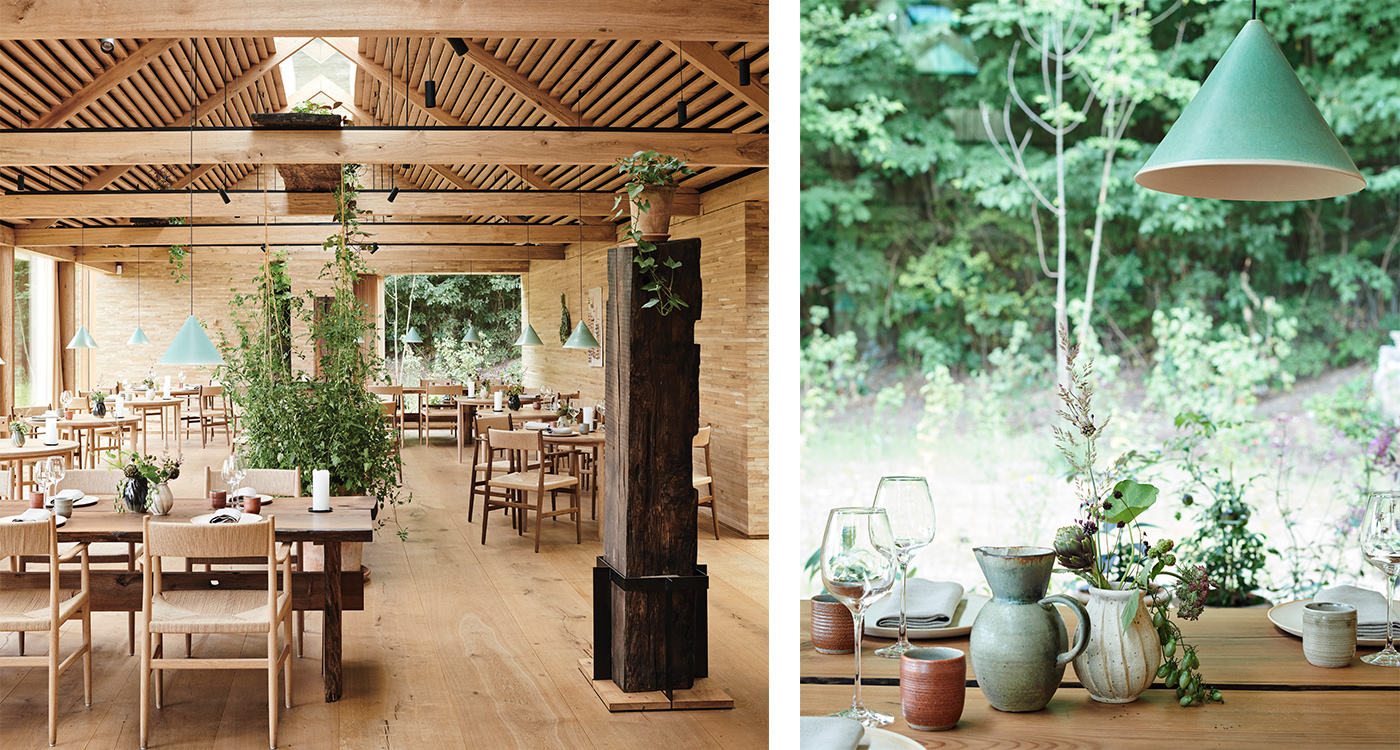 But vegetables and their unbounded possibilities is what Redzepi is most enthusiastic about (he's working on a new book and also a top-secret pop-up), and some say Noma's plant-based dishes are as delicious as foie gras. That's precisely the level Noma's shawarma is at, made as it is from celeriac that looks like glistening lamb after having been stacked into hundreds of layers that are coated with truffle juice and purée before being caramelised over several hours. But don't expect it to come wrapped in flatbread like at your favourite street-food stand. This version is served on a plate with a piece of the shawarma crowning apples, white currants marinated in elderflower oil and beach herbs, and leaves dressed in a koji emulsion. A piece of fresh sourdough bread is offered to sop up a sauce made from seaweed, mushrooms, truffles, and brown butter.
Well, that was a couple summers ago. You'll have to wait till June to find out what Noma has concocted for its vegetable menu this time around. Whatever the season, Noma remains the mothership of culinary experimentation and you're in for an unforgettable experience. Just don't go on a Saturday; Redzepi recently stopped Saturday service so his team could take the night off, a decision as unprecedented as his food.
what's nearby