May 2, 2019 Ziad Taha
One of Dubai's greatest low profile culinary gems dares to modernise traditional Indian cuisine with flavour-bursting food that is creatively prepared and imaginatively executed.
1 We love an insider's secret and Trèsind has all the halmarks of one, as it's neither pretentious nor contrived and it's hidden away in plain sight on Sheikh Zayed Road, up on the second floor of the Nassima Royal Hotel (which was formerly the Radisson Royal and will soon be renamed the Voco Dubai).
2 Trèsind's is a playful abbreviation of "Très" and "Indien", yet it's anything but traditional. Think of it as a La Petite Maison of Indian food, offering top-class service, a clean and modern setting and some inspired yet simple and delicious food. No wonder it's one of HRH Crown Prince of Dubai Sheikh Hamdan's favourite restaurants.

3 It was originally opened in 2014 "with the aim of introducing the next frontier of Indian food to a global audience", as its owner, Bhupender Nath, puts it. The fact Trèsind suceeded is largely thanks to the efforts of its now 32-year-old head chef, Himanshu Saini, who has emerged as one of India's most talented young chefs.
4 Trèsind Dubai was redesigned and reimagined last year around a wonderfully paradoxical concept that combines progressive Indian fusion with old-fashioned French Guéridon service (in which a chef prepares each dish on a trolley by your table).

5 Chef Himanshu Saini may have developed a number of avantgarde dishes (and Mixologist Sherine John drinks) that employ the drama of dry ice, but don't be fooled by the smoke and mirrors, Trèsind's menu prioritises clever thought and flavour over presentation. "I wanted to create a modern and extraordinary menu," explains Saini, "but at the same time, if a dish only looks good and doesn't taste good, then a diner will never return. That's why our philosophy was to innovate only when it could improve upon the original and we avoided playing with traditional dishes that we felt already tasted and looked perfect."
6 Trèsind Kuwait opened in August 2017 at The Palms Beach Hotel & Spa on Al Taawon Street in the capital's Al Bidaa district, and Trèsind Mumbai opened just over a month ago in Inspire BKC, part of Bombay's Bandra-Kurla Complex.

7 The mushroom and truffle chai soup, the cedar-wood tikka, the tofu paturi and the avocado galouti kebab are all fantastic but you should probably opt for a 9-course chef's tasting menu for the complete experience.
8 Then again, if you want the very best: reserve in the Trèsind Studio, a 20-seater chef's table section in which Saini himself serves up a 16-course tasting menu.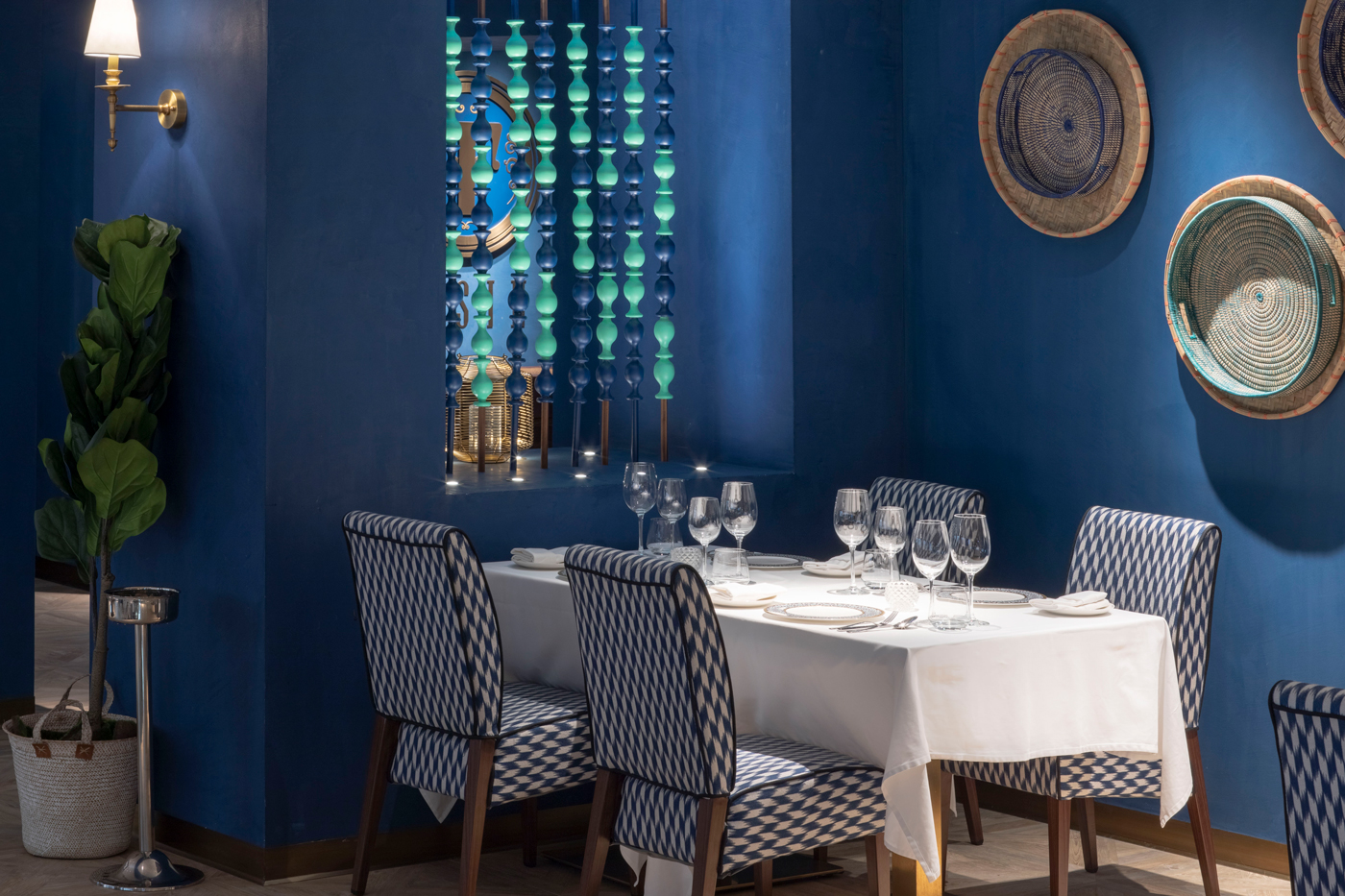 what's nearby