April 8, 2023 admin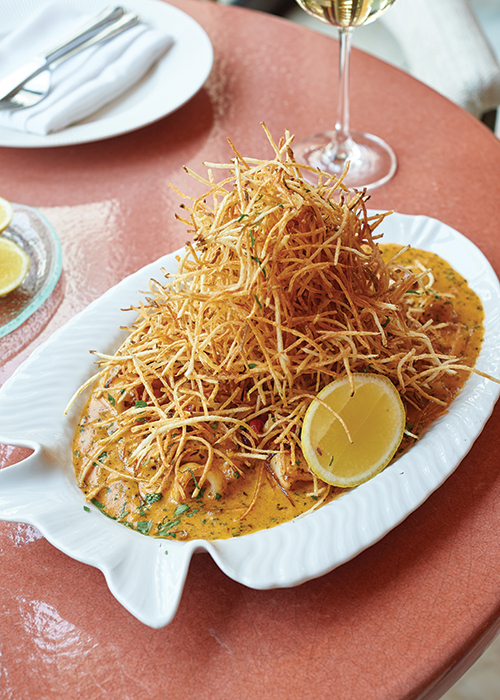 1. Flamingo Room is the brainchild of Natasha Sideris, a South African of Greek descent whose rapidly growing group now owns 25 restaurants and cafés, including 17 in South Africa and eight in Dubai (six Tashas Cafés, a Greek taverna called Avli, Galaxy Bar, and its most successful concept – Flamingo Room).
2. Flamingo Room's design and decor were created by an Australian husband-and-wife team, Dewald Struwig and Neydine Bak. Their choice of materials and colours convey a sense of retro-cool opulence that's complemented by 1970s-inspired furniture and accessories that pay homage to Africa.
3. Located in Jumeirah Al Naseem, next to a lagoon where sick and injured turtles are rehabilitated, the Flamingo Room has been open for five years but has adapted and evolved continuously, whether by offering food deliveries or by always updating the menu with new and exciting seasonal items.
4. Flamingo Room is now set for a regional expansion with two new restaurants in the offing. First comes Riyadh, where they'll open in Bujairi Terrace, a development in Diriyah Gate. Then Abu Dhabi follows, with a huge new outlet set to open in The Galleria Mall of Al Maryah Island.
5. The food has always been what sets this place apart, and while there are so many items worth commending – whether the prawn arancini, lobster pasta, cornflake chicken schnitzel, ribeye or even the baked alaska dessert – it is the calamari Mozambique (right) that has us totally hooked.
what's nearby