February 26, 2020 Kevin Hackett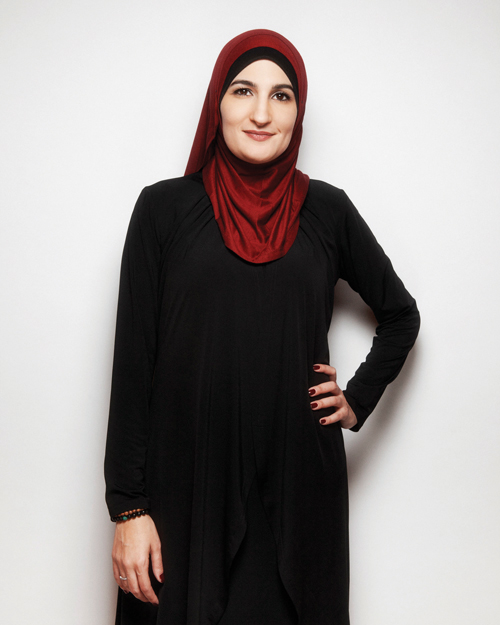 Linda Sarsour is a Palestinian-American who simultaneously criticises Israel while working on the campaign of a Democratic candidate who might well be the first Jewish US president.
Few phrases in the world of politics are wheeled out more commonly than the cry of anti-Semitism. While many latch onto it when hitting back at the slightest criticism of the policies of Israel as a state, there is obviously a problem with this particular form of racism that continues to infiltrate the worldwide political spectrum. In America, though, there's possibly more hypersensitivity regarding the issue than anywhere else.
So it takes someone either very brave or foolhardy to dare enter the fray in US politics as an outspoken critic of Israel. Someone like Linda Sarsour, a prominent, outspoken American Muslim activist closely linked to Democrat Presidential hopeful, Bernie Sanders, having been his 'surrogate' in the 2016 campaign for the White House and again in his current attempt to unseat Donald Trump. Strange waters, indeed, for someone of Sarsour's background and also a relationship that many cannot fathom, as Sanders is not just Jewish but pro-Israel.
Born in Brooklyn, New York, in 1980, Sarsour's early political activism centred around the perceived persecution and heavy handed surveillance of Muslim people following the atrocities of 9/11, and soon she was acting as director of the Arab American Association of New York. Her fight has never diminished and, as her profile has inevitably become higher, so have the frequency and the severity of the personal attacks on her and what she stands for.
Yet this inspirational woman continues to win favour with liberal Americans who see past the headscarf and the campaigning for Muslim rights, many of whom happen to be Jewish. To stand out as different in America these days takes grit and steely determination – qualities that help this apparently fearless disruptor keep going in a world of biased news outlets and unspeakable hatred of anything the masses find difficult to understand.
Linda Sarsour, love her or loathe her, is an inspiration to anyone who would definitely not identify as an anti-Semite, but has a few ideas on how things could be done better.