December 20, 2020 Nicolas Shammas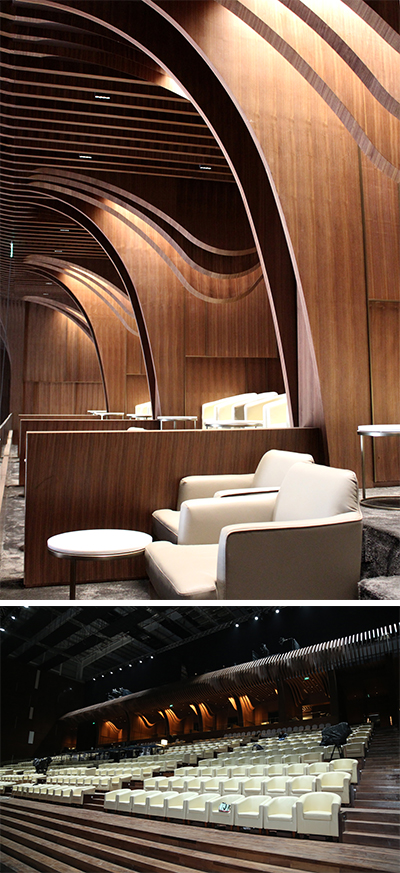 WHEN MARAYA HALL WAS PUT TO PUBLIC TENDER, DID YOU KNOW HOW MANY OTHER BIDDERS YOU COMPETED AGAINST, AND DID THE CLIENT (THE ROYAL COMMISSION FOR ALULA) MAKE A LOT OF CHANGES TO YOUR ORIGINAL WINNING DESIGN?
[Florian Boje, Managing Partner at Giò Forma] Our proposal had an opening sketch under which we wrote: "In this epic landscape, we should not build at all." We wanted to conceptualise the minimal and mirrored design. In the end, we made very few changes.
HAVE YOU EVER WORKED IN THE MIDDLE EAST BEFORE?
We did several entertainment architectures but not of this size. Now, we're working on even bigger projects, like the AlUla Airport.
THE GENIUS OF THIS SITE-SPECIFIC LANDMARK IS ITS ABILITY TO REFLECT ITS UNESCO WORLD HERITAGE SITE SURROUNDINGS AND DISAPPEAR. HOW COMPLEX WAS IT TO ACHIEVE THIS EFFECT AND HOW DID YOU DECIDE ON THE STRUCTURE'S ORIENTATION?
This is a great question. Orientation was crucial and really difficult to choose. We did an entire simulation in 3D, but the final positioning was found in the most simple analogical way: by bringing mirrors to the site and trying for hours until we got the best result.
DOES THIS DISAPPEARING ACT WORK FROM EVERY ANGLE?
Some view angles have to deal with cars, a parking lot and infrastructural items, but it's almost impossible to find a perspective that doesn't work.
WOULD YOU SAY MARAYA WAS DESIGNED FROM THE OUTSIDE-IN?
Maraya has been designed by us to be a fully-fledged performing arts theatre with restaurants and rooftop bar that's still being finished. There are many aspects we take great pride in, like the gigantic innovative window behind the stage, which is an 800sqm sliding door that merges the theatre hall and spectators with the surrounding nature. It is just breathtaking when it opens. AlUla's epic nature and timeless Nabatean architecture naturally helped shape the interiors. For example, we crafted exclusive ceramic surfaces 'AlUla Dark' and 'Alula Light' for an artful experience inside.
CONSIDERING IT'S THE LARGEST MIRROR-CLAD STRUCTURE IN THE WORLD, AS VERIFIED BY THE GUINNESS WORLD RECORDS, CAN YOU TELL US HOW COMPLEX OF A FEAT IT WAS TO BUILD?
Maraya has been designed and built in less than six months. Mirrors had never been produced in these sizes, nor for such an unusual environment, and because this had never been done before, we had no reference points. Rapidly moving forward, we had a strong learning curve. For instance, we had to design the building and the set-up mode considering the different thermal expansions of mirror and steel; we even had to modify the directions of the glass tempering to avoid distortions. The local labour had to learn new techniques for cladding and sometimes strong winds added to the challenges of assembly. Overall, it was very complicated. But a great satisfaction too.
what's nearby