December 14, 2020 admin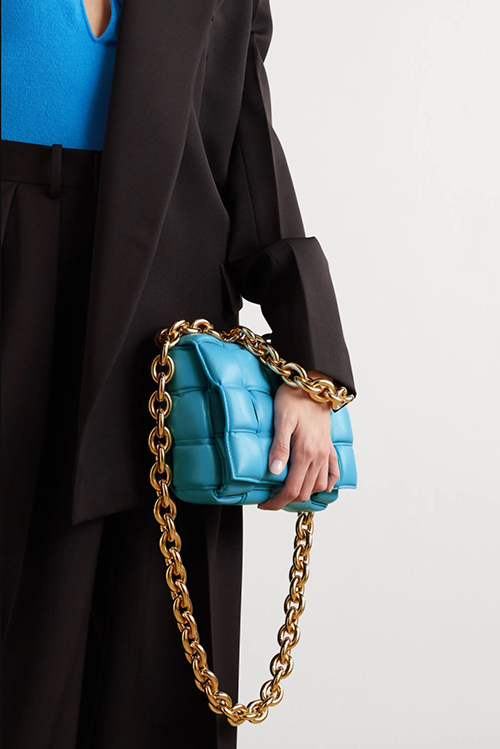 1. Daniel Lee only made his runway debut for Bottega Veneta a year and a half ago but in that time he has reimagined the house codes and launched a bunch of sought-after bags like the Pouch, Arco, Daisey, Snap and Casette.
2. What makes the Casette so cool is its weave of puffed and pillowy, double-face lambskin strips. By taking BV's intrecciato to supersized proportions, the ex-Céline alumnus opened the house to a new fashion-attuned clientele.
3. Chains aren't just a jewellery trend right now, they're having a moment in the world of handbags too. But the chain Lee added to the Casette is show-stoppingly chunky. More importantly, its proportions are gorgeous.
4. The genius of this bag's design is that it takes a polished, minimalistic aesthetic that engages purists and adds an eccentricity that appeals to younger, more fashion-oriented shoppers, without alienating the former.
5. It comes in a range of beiges and browns like this Porridge version, including Corn, Clay and Fondant, but there are also vibrant hues like Swimming Pool, Grass and Nail Polish. The chain also comes in silver or gold.
6. Okay, so there is a version without the chain that retails for 1,000 USD less than this 3,800 USD example, but we say go for the Full Monty. After all, Bottega Veneta bags tend to have a coveted 'investment' appeal.