April 8, 2017 Joseph Hammond
Sustainability reigns supreme at Vigilius Mountain Resort, a modern alpine resort near the Italian-Austrian border. It's also the ideal setting for a well-needed dose of wellness. From Provence to Prague, nearly every little corner of Europe has had its moment in the sun over the past few decades. Today that spot on the map is South Tyrol – a slice of valleys and mountains on the edge of Italy's northern border with Austria. Travellers are increasingly flocking to this area for its unique mix of culture and pristine natural beauty. It also helps that the area gets 300 sunny days per year, with a climate that is mild and Mediterranean.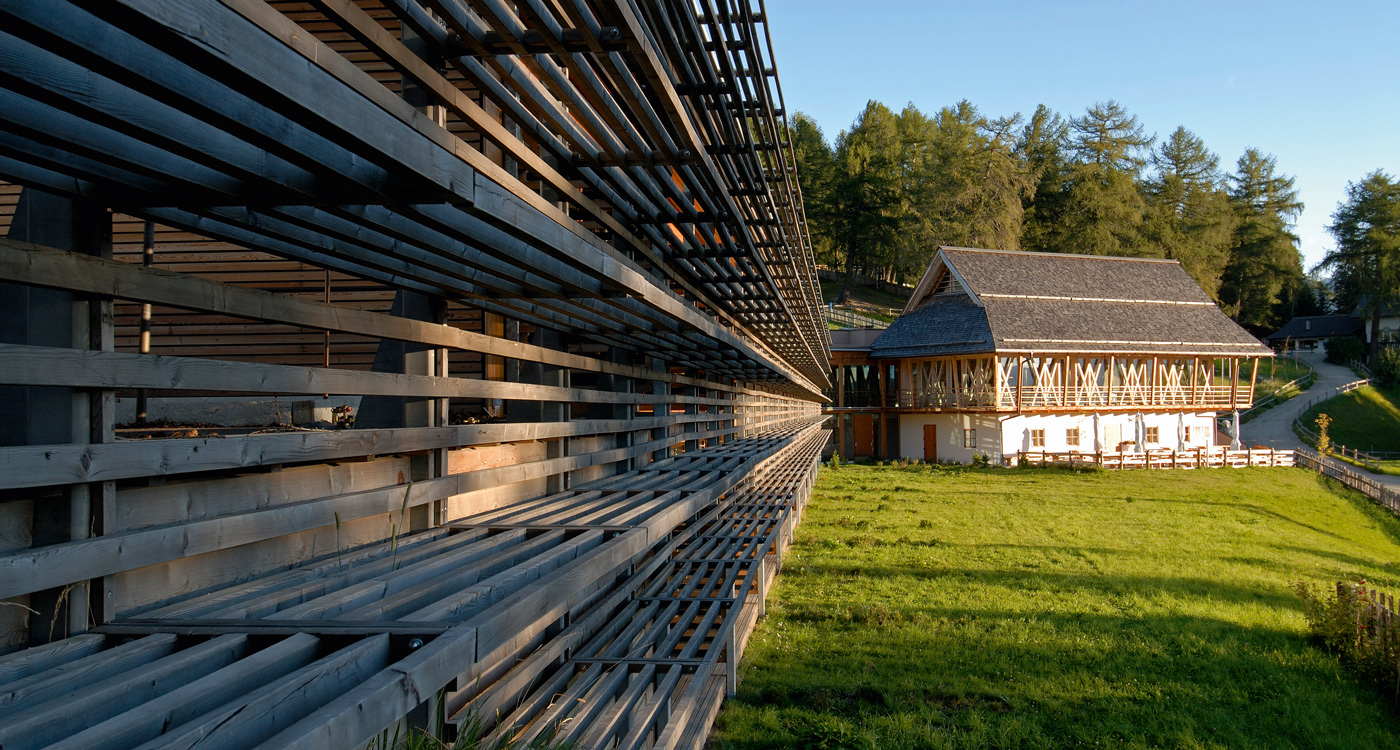 Located amongst mile after mile of rustic mountain trail with dark ponds and grassy meadow, the Vigilius Mountain Resort is reachable only by a cable car that lifts guests from the town of Lana to 1,500 metres above sea level. The environment here is pristine and the hotel is purposefully trying to keep it that way, which explains the preferred mode of transportation.
Naturally, a low carbon-footprint is a draw these days, so the fact that the Vigilius Mountain Resort was named the world's most sustainable hotel at the 2016 World Boutique Hotel Awards caught our attention.
Designed by architect Matteo Thun with ecology in mind, the 41-room property uses biomass to heat the facility and features a pool set in a way to get as much sunlight as possible. The hotel also draws on natural spring water from the landmass on which it sits, Mount Vigiljoch.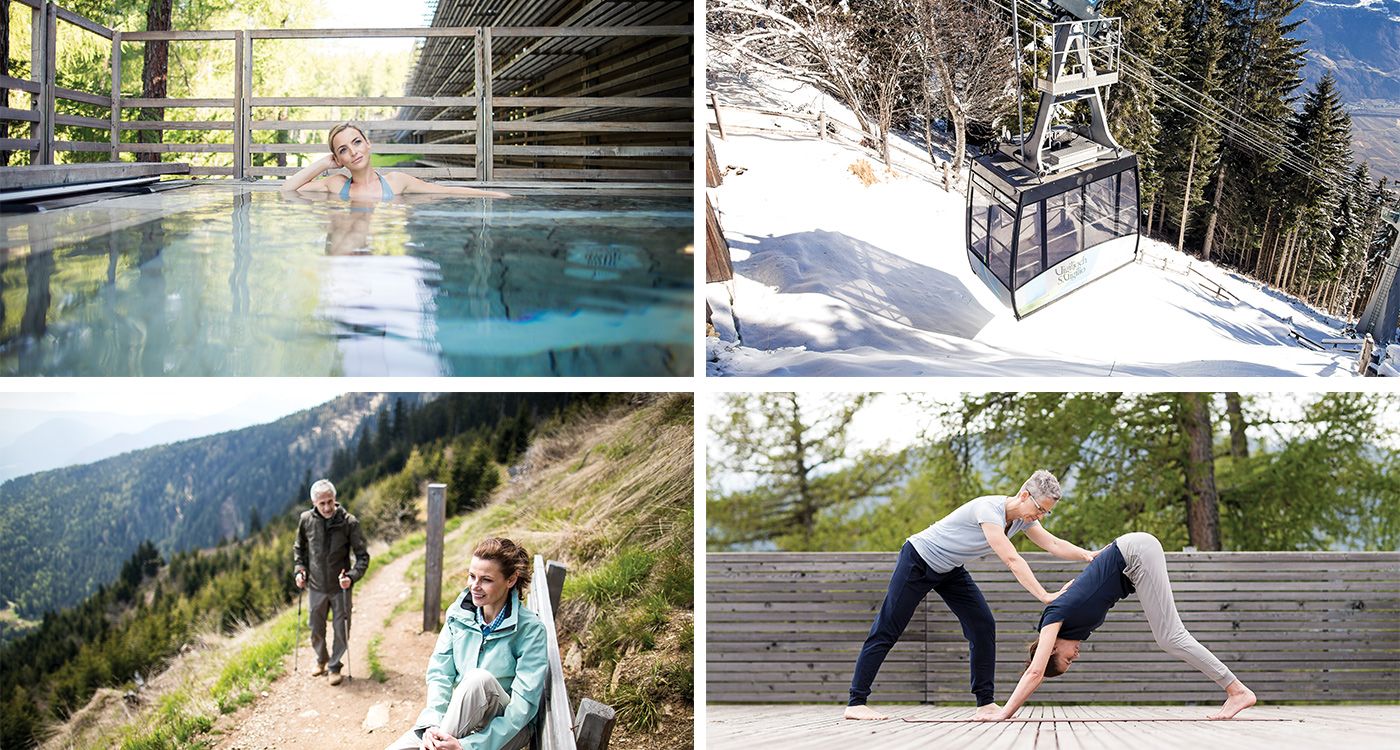 The architectural style is a bold version of alpine modernism, a sleek structure built a decade ago when it replaced an ancient ski lodge. Massive windows are everywhere, as is the recurring theme of the dichotomy between water and fire. It's also worth noting that even before its sustainability award, this hotel had already earned a host of design accolades. And the hotel's rustic touches, like the fact that each room has an actual key and not a throwaway key card, are in keeping with its sustainability.
Mount Vigiljoch is part of South Tyrol and this lush highland is as sleepy as it is romantic. One of our favourite things to do here is to sit out on the balcony watching the bees pollinating or the occasional lone deer grazing in the meadow. These moments of respite are rare in our ever faster paced world but a stay here is a reminder of how vital they are.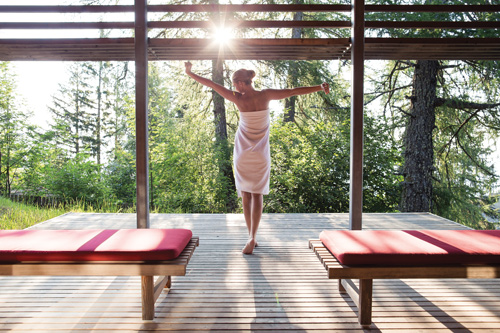 Also crucial (for your culinary education, if not your survival) is the hotel's unique, hybrid gastronomy. That's because until a century ago, South Tyrol was part of Austria, until it was handed over to Italy at the end of World War I. The result is a food culture that combines the best of both Italian and Austrian cuisine, as showcased in the hotel's two on-site restaurants.
Downstairs is Ida Sub, serving up traditional South Tyrolean cuisine, where wurst and gnocchi mingle side-by-side. Upstairs is Restaurant 1500, where Tyrolean fare is given a contemporary twist. The truffle pasta, veal, rabbit and wine from local vineyards are all decadently rich and irreproachably fresh, showcasing the authentic flavours of homegrown products.
A cornucopia of plants and vegetables are grown in South Tyrol, and breakfast provides a perfect opportunity to sample fresh fruits and a surprisingly refreshing mustard ice cream. Egg dishes are made to order and Italian soft cheeses work great smeared on fresh baked pretzels. Yes, the newspapers on offer in the hotel are in Italian, but breathtaking views over the verdant valley and forested mountains more than make up for the lack of keeping up with the news.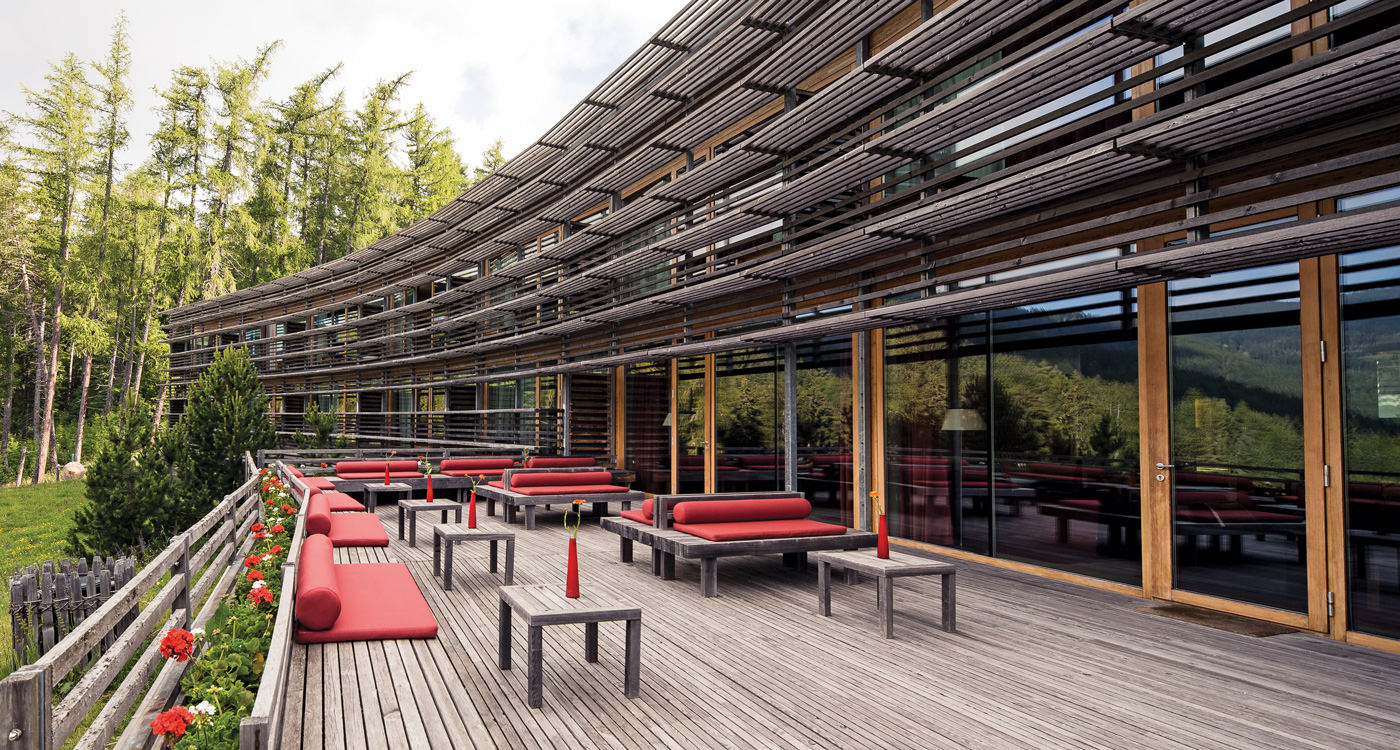 If the views don't lure you, hotel staff will encourage you to venture outside. Guests receive a complimentary pass for the cable car and the chair lift, which takes you further up the mountain. The cable car down to the town of Lana, famous for its crisp apples, is open until 11 PM. During the winter, the upwards chairlifts open up ample skiing opportunities. But during the summer, it's all about hiking and biking. There are about a dozen or so mountain bikes available for check-out and the hotel will pack your lunch and water for a day on the trails. Swimming is mostly indoors except for the jacuzzi which hangs suspended in the air amidst a small grove of trees, separated from the interior only by a sliding door. Above the indoor pool is the gym, where you can either increase your historical knowledge by listening to audiobooks on Roman history while you pace yourself on a treadmill, or your muscles, with a customised workout designed by a personal trainer.
The hotel, which pegs itself as a serious wellness retreat, also offers the Five Tibetan Rites classes each morning, a series of exercises that promises to balance mind, body and soul. But it's the archery class held in a large meadow behind the hotel that attracts the most participants, because even if you're no William Tell, there is something immensely satisfying about the sound of the arrow hitting the target. And just a short walk away is a bocce ball court, a popular Italian game rooted in Ancient Rome.
Each evening, the hotel hosts a traditional aperitivo (the Italian version of a happy hour) on a beautiful deck overlooking the valley. Drinks and appetizers are served alongside views of the soaring alpine mountains, usually just light and bitter enough to stimulate your appetite for dinner. It might also be a good time to catch up on email, as the hotel WiFi is turned off at 10 PM every evening, just to ensure you get a good night's sleep. So thoughtful.
what's nearby