February 4, 2021 admin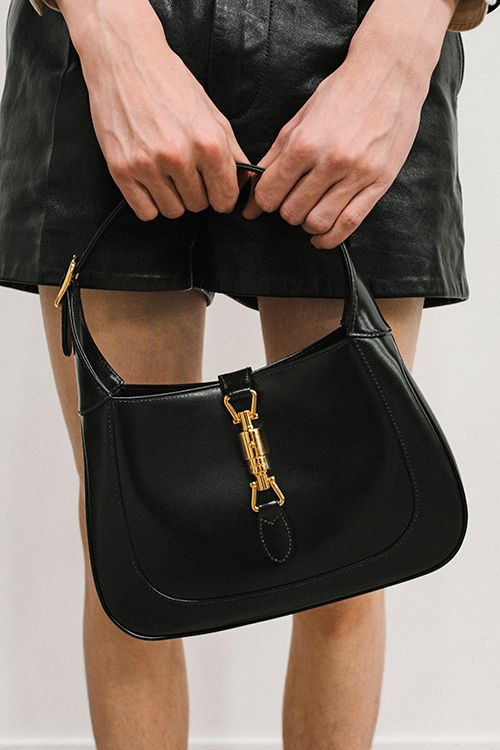 There were always influencers. The only difference was that the people who used to do the influencing normally affected change as a consequence of who they were, rather than as the result of some career goal or monetary incentive. Case in point, when Grace Kelly decided to hide her pregnancy bump from the paparazzi in 1956 using an Hermès Sac à Dépêches as a shield, she instantly turned the bag into a globally coveted object. Hermès even ended up renaming it after her – hence why it's now called the Kelly. Likewise, a year before it was even launched, the Dior Chouchou was offered to Princess Diana while on a state visit to Paris by the wife of the French President, Bernadette Chirac. It caused such fevered global interest that, like Hermès, Dior decided to rename it after her; and that is precisely how the Lady Dior was born. But, in between those two style icon moments was an equally interesting "influencer" story, this time centred around a Gucci bag.
You see, back in 1958, Gucci came out with the Constance bag, a curved hobo that slotted comfortably underneath the shoulder. It came in a number of iterations including the classic Gucci motif canvas and the now signature green-red-green band. Yet, while the bag was functional, stylish and beautifully made, it never came close to reaching cult status. Luckily for Gucci that would come courtesy of some influencer-driven marketing by the former First Lady, Jacqueline Kennedy, who, in 1964 (a year after her husband was tragically assassinated) wondered into a Gucci store and walked out with not one, but six new Constance bags. Naturally, with the bag receiving so much coverage in the media, it became a smash hit and, was subsequently renamed the Gucci Jackie.
Fast-forward to today, and the Jackie hobo has made a huge comeback, after somewhat fading from public consciousness. It has featured in both the men's and women's autumn/winter collections this year and has been reinvented as the Jackie 1961 (the year in which the Constance was redesigned rather than when Jackie O made it famous). In the process, it has been sprinkled with Alessandro Michele's magic dust: the shape and gold clasp across the body remain the same, but Michele has introduced a range of buttery-soft leathers as well as two other sizes, meaning you can now choose between medium, small and mini. He even added a longer, removable shoulder strap so as to "give women the flexibility they need in a fast-changing world".
So, is it a cross-body or hobo? Both. And it's our 2021 ultimate handbag.