April 17, 2021 Theresa Haddad
Let's be honest, this year had initially looked like a barren one for us Rolex lovers, didn't it? What with the pandemic and then Rolex's withdrawal from (and subsequent collapse of) the Baselworld watch fair, rumours reached a fever pitch by the end of April with news that the world's biggest independent luxury watchmaker would cancel 2020 and postpone all its novelties to 2021. Admittedly, there was some rationale behind this fake news. Rolex had closed its headquarters in March after all, and, although some staff did return at the end of April, its watch production didn't recover to full capacity until July. Nevertheless, and in spite of such a backdrop, Rolex ended up doing the exact opposite by unveiling its latest generation Oyster Perpetual Submariner in September. (Remember, this model hadn't had a single revision for 12 long years.)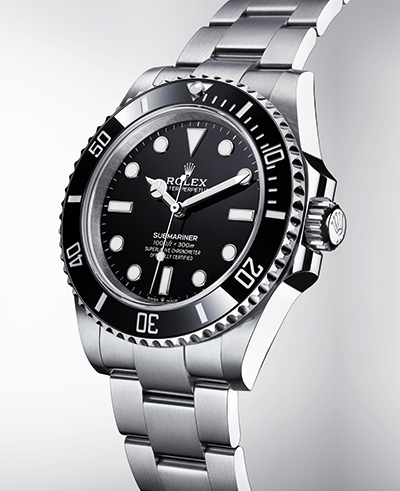 Needless to say, given what a horological icon the Submariner is, such news isn't just big, it's huge. Worn by James Bond throughout the 1960s and 70s, this timepiece was literally the world's first ever diver's watch when it came out in 1953 – capable of plunging to 100 metres below the water's surface at a time when most other manufacturers hadn't even developed water-resistance yet. The good news is that while the latest iteration increases the maximum diving depth to 300 metres, it does so with all the design hallmarks of the original.
One of the key revisions is a larger diameter – it's 41mm in size now, after remaining at 40mm for just over 40 years. The bracelet is a shade wider too. And the watch features some subtle contouring to the shape of its lugs and case, so that it fits more snugly on the wrist. "Under the bonnet" there's a new calibre – complete with Rolex's Chronergy escapement, paramagnetic pallet fork and escape wheel – which helps boost the power reserve to 70 hours (up from 48 hours on the old movement).
Of course, most people won't be able spot these differences – just as Rolex wanted – but the point is the new one is significantly better, and that's reason enough to get on the waiting list.