August 8, 2018 Nadia Michel
What is love? It's an age-old question that elicits many answers; from the overwhelming feeling of tenderness we have for a newborn to the impractical kind that keeps us up at night. But there's also the kind of love that drives people, a passion so profound it fuels ambitious ventures – eventually forming the core of highly successful enterprises.
That's how you might describe Richard Mille's fascination with race cars – one that has been intertwined with his namesake watch brand since the very beginning in 1999. In this short time, the Swiss watchmaker has become one of the racing industry's most important partners, while simultaneously developing the world's most expensive, sought after timepieces. You might say, that was fast, and it would be an accurate statement: in the world of horology, most watchmakers pride themselves on their lineage and history, typically boasting centuries of savoir-faire. But a Richard Mille, like a modern-day hypercar, is built instead on technical prowess, precision and a healthy dose of adrenaline rush.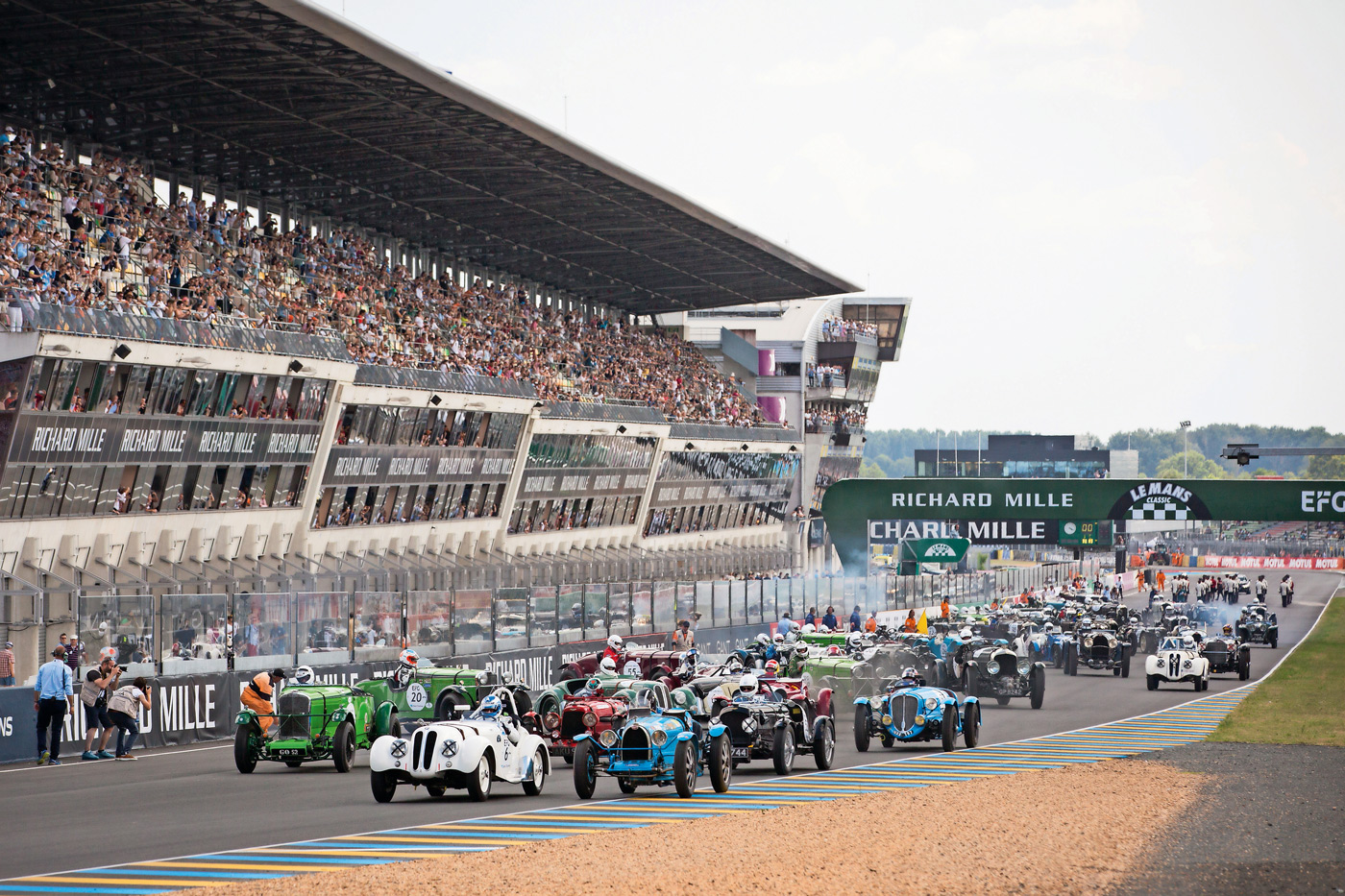 IT'S LOUD, IT'S SMELLY AND FOR ANYONE WHO APPRECIATES THE SEXY CURVES OF VINTAGE RACING CARS AND THEIR IMPRESSIVE POWER, IT'S MORE LIKE A VERY COOL AMUSEMENT PARK. 
During this rapid ascension, Richard Mille has become involved with numerous automotive events including the Nürburgring Classic (in Germany), the Suzuka Sound of Engine (in Japan) and the Rallye des Princesses Richard Mille, a women-only classic-car rally that brings together some 90 international participants for a six-day race (through France). The brand has also partnered with Peter Auto to launch new events including the Chantilly Arts & Elegance Richard Mille, which is not actually a race as much as a tour for 50 privileged accomplices, with a route that includes visits to the hot spots of French patrimony, gastronomic lunches and dinners as well as a top-class hotels. But it was at this year's Le Mans Classic, which ran from July 6th till the 8th) that we really got a sense of just how authentic Richard Mille's love of fine automobiles is.
A spinoff of 24 Hours of Le Mans, the legendary race that has been taking place every year since 1923 on the Circuit de la Sarthe in France and that inspired a 1971 film starring Steve McQueen, Le Mans Classic brings together around 700 of the fastest pre-1985 cars for a weekend of racing and general automotive indulgence. Approximately 10,000 vintage car owners, separated into clubs by brands and models, flock to this biannual event, making it the largest gathering of its kind. And around the track, there's a clear sense that Richard Mille is far more than a name on a banner. Indeed, every two years in July since 2002, the brand hosts hundred of guests for a three-day bonanza – including many of its staff, friends of the brand, and a handful of journalists from around the world – essentially setting the tone of celebration for the golden era of racing, when fast cars stood for living free and fast.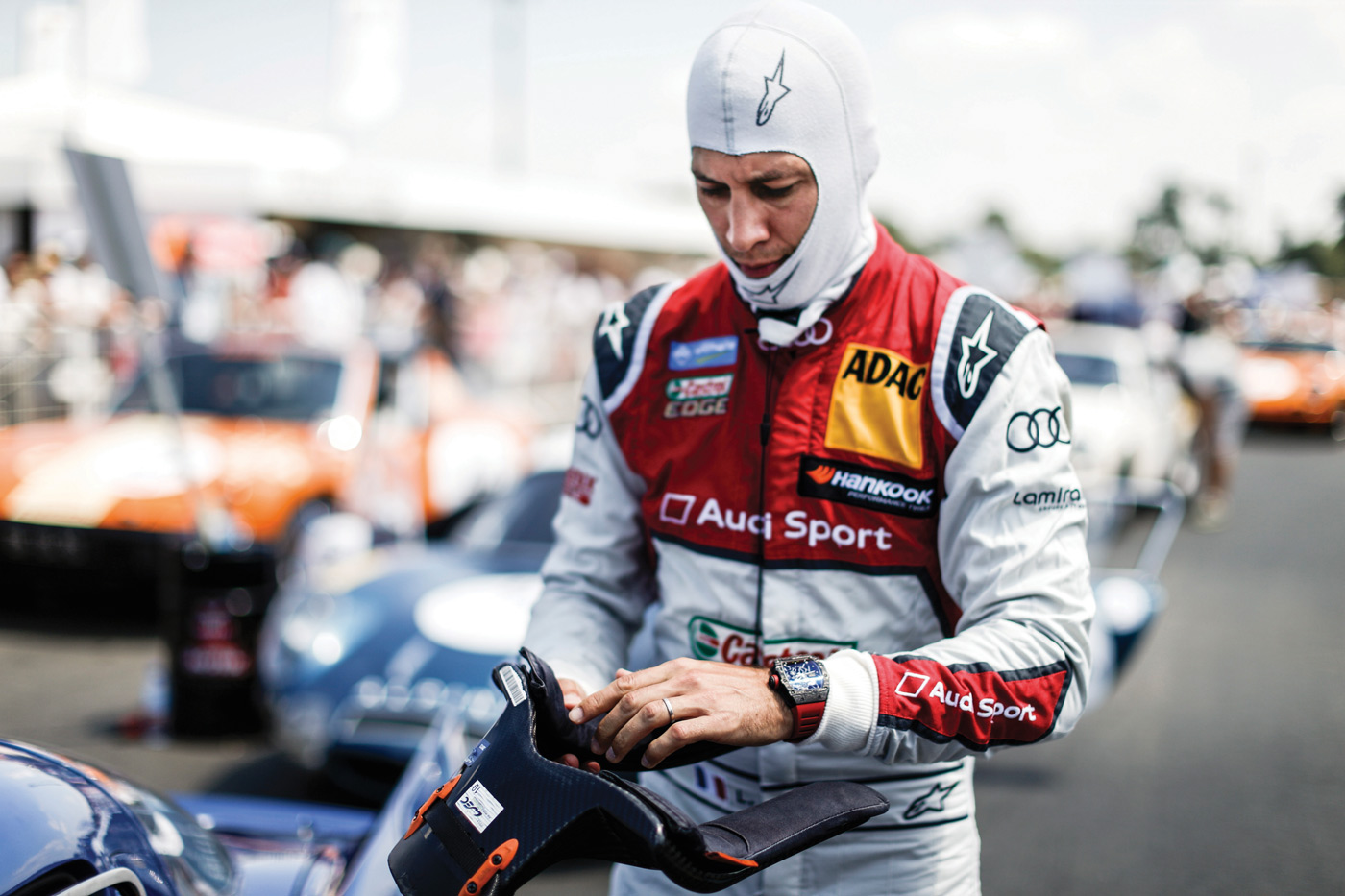 Yet as much as it's about cars, Richard Mille's approach is clearly towards a lifestyle, one that celebrates French art de vivre or the art of living (in other words a celebration of life's pleasures). Think Michelin-starred dinners, fine wines and historic chateaux, all of which combine perfectly with a proper classic car experience. And what better way to kick off the action-packed Le Mans Classic weekend than with a stay at the picturesque Chateau Hotel Mont-Royal in Chantilly, just fifteen kilometres from Charles de Gaulle, where we topped off a long day of travelling with a decadent four-course meal by executive Chef Benoist Rambaud, served in L'Opera, the chateaux's former ballroom. Heirloom beetroots with yuzu foam and summer truffles were followed by zander fish in a tapenade salt crust, cumin-flavoured carrot purée and fennel leaves. It was flawless, and even more so under the restaurant's oversized crystal chandeliers, which, over the last century, must have surely paid witnesses to countless opulent soirées, discreet conversations and secret rendez-vous. Afterwards, a well deserved deep slumber was had in one of the chateau's well-appointed historic rooms (the original structure was completed in 1911 and was owned by Fernand Halphen, a reknown composer) and it made for the perfect calm before the storm.
After all, a weekend at Le Mans Classic is not a blissful walk in the park. It's loud, it's smelly and for anyone who appreciates the sexy curves of vintage racing cars and their impressive power, it's more like a very cool amusement park. There's nothing quite like dangling over the edge of your viewing loge window to catch a 1966 Porsche 906 Carrera 6 speed by at 250 km/h. There's also the smile-inducing and ever-popular Little Big Mans, where children begin the race in classic Le Mans-style, by running across the track to their you can get a better look at the track (beware of Ahmad the pilot, though, who's a bit of a daredevil). Indeed, provided you have a set of earplugs, Le Mans Classic is a unique and wonderful experience.
Essentially, that's what it's all about, and Richard Mille's love of great experiences is not limited to cars. The brand has a stable of athletes under its umbrella including tennis ace Rafael Nadal, sprinter Wayde van Niekerk, former Formula 1 driver Felipe Massa, Qatari high jumper Mutaz Essa Barshim, and golfers Bubba Watson and Diana Luna. More than mere spokespersons, these ambassadors also serve as quality control agents of sorts, crash-testing timepieces by using them while performing their respective sports. Indeed, robustness is not something Richard Mille takes lightly, which is why their watches are made of all kinds of unconventional materials. In lieu of gold of platinum, you'll find things like carbon nanotubes, toughened ceramics, carbon fabric developed originally for the sails of racing yachts, silicon nitride, gold fused with carbon and quartz, and Perfluoroelastomer.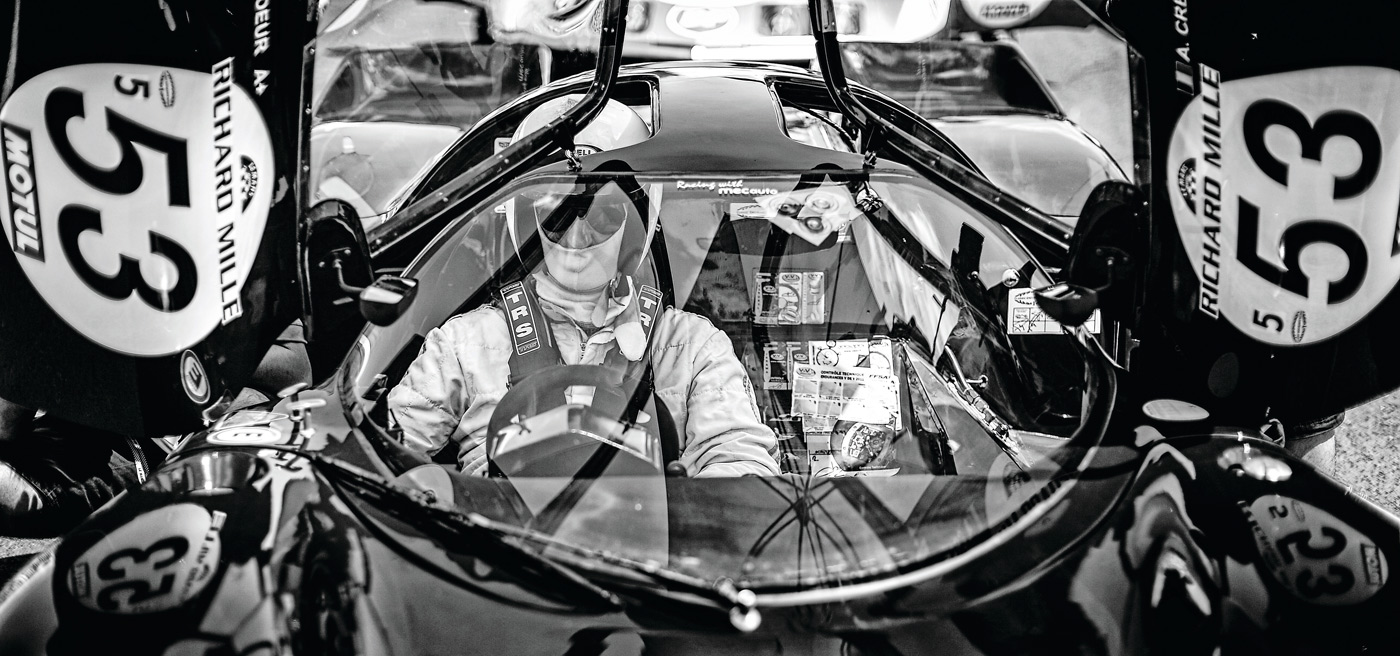 The man behind the brand also has a renowned appreciation for women, which might explain his growing roster of women's watches (he has enlisted Margot Robbie and Michelle Yeoh as friends of the brand) but also the function selector on the women's version of the RM 037. A water drop-shaped pusher between and 4 o'clock and 5 o'clock selects the function, allowing you to adjust the time and date without having to pull out the crown, which is a sure-bet manicure killer. It's a small (and lighthearted) example of the kind of graciousness that the brand has become known for.
On the ride back to the airport in a fully loaded BMW 7-series, our neatly dressed chauffeur is eager to talk about Richard Mille. "We work with several luxury brands, and the VIP's are often very cold, cutting, even. But Richard Mille is different. He is kind to everyone and knows all of our names," he comments. In so many ways, it's nice to finally see the good guy finish first.
what's nearby