June 14, 2021 Mai Alami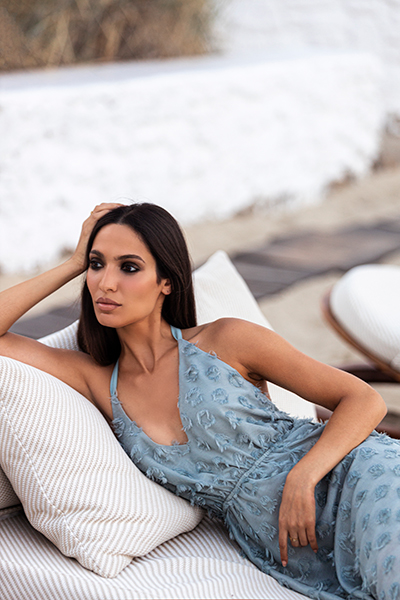 Bahaar is a lifestyle brand you're going to want to get familiar with. Centred around dresses, beachwear, tops and skirts, it was founded two years ago by Sofya Benzakour, a Paris-based architect turned fashion blogger, as a tribute to her Moroccan heritage. "My grandmother used to sew kaftans, and I have always admired the beauty of the kaftans my mum, aunts and female relatives wear to family weddings and ceremonies. But, and this is an important point, I also wanted to refresh this heritage and bring it into the 21st century, in order to share it with a global audience," says the 29-year-old graduate of the École Nationale Supérieure d'Architecture Paris-Val de Seine, who credits the craftsmanship and quality of having a 'Made in Morocco' tag, as well as the power of social media, as two defining aspects of her brand's success.
"I see Bahaar as both epicurean and bohemian. It's more than a fashion brand, it's a label that showcases Moroccan lifestyle, which to me is unique for the manner in which it has made epicureanism a way of life. In Morocco, to a greater extent, people enjoy life to the fullest, including indulging in delicious Moroccan cuisine – without counting calories – or enjoying a warm glass of mint tea surrounded by family. You know, even when economic conditions are tough, there's a sense of happiness there," Benzakour ponders before explaining that the label's name comes from the Arabic word for sea in order to evoke a sense of travel and wellbeing.
That makes sense given the brand is seasonless and considerably more resortwear in its scope than ready-to-wear. Yet, Benzakour asserts that she's uninterested in ever gearing up that way and will instead be expanding next into accessories that leverage Morocco's savoir-faire in leathercrafts and tanning, possibly even with a vegan twist. "We do have some Bahaar essentials that can be worn throughout the year, such as our oversized linen shirt, skirts, wide-leg trousers," she adds. "And we edited some evening dresses so they are perfectly suitable for both winter holidays and summer parties."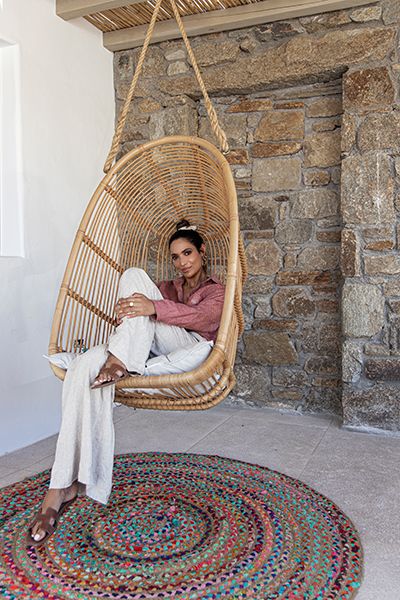 When we ask Benzakour what difficulties she faced in pivoting from architect and blogger (lacouleurdumoment.com) to fashion creator, she mentions supply chains and distribution. "Textile workshops weren't initially keen to work with a small, new brand and so they'd ask for large volumes in order to make it worth their while, but such apparel orders were not realistic for me at that time. Luckily, I had the chance to meet the founder of a smaller family-owned atelier who was willing to give me a shot with my first collection, and we've been working together ever since."
On the distribution side, the impact of Covid-19 has apparently shuttered a number of retailers that Bahaar had been supplying but luckily Benzakour's core strategy from the outset had been to grow Bahaar as a digital brand. As a result, the risk of a downturn in their sales has somewhat been mitigated by a direct-to-consumer approach. "I feel like customers realised they were buying too much fast-fashion before the pandemic and they now want to buy less, but better, both for them and the planet. That's why there has been such an increase in demand for eco-conscious brands like ours," she says while listing off her environmental credentials including how she sources all her fabrics locally using end-rolls from the local textile industry and upcycles, as well as how those materials are predominantly plant-based like linen and cotton.
So, who is the typical Bahaar customer? It seems there are two distinct profiles. The first is a young woman with Moroccan or Arab origins who is proud to wear a brand promoting her roots in a modern and unique way. The other is an international fashionista from a major fashion hub, like Paris, London, Milan and Dubai, who loves Bahaar's bohemian vibes and is on the lookout for a lesser-known emerging brand with an authentic and sustainable vision. Regardless of whether you fall into either of these categories, we'd definitely recommend you check out their wares on bahaarofficial.com. You can thank us later.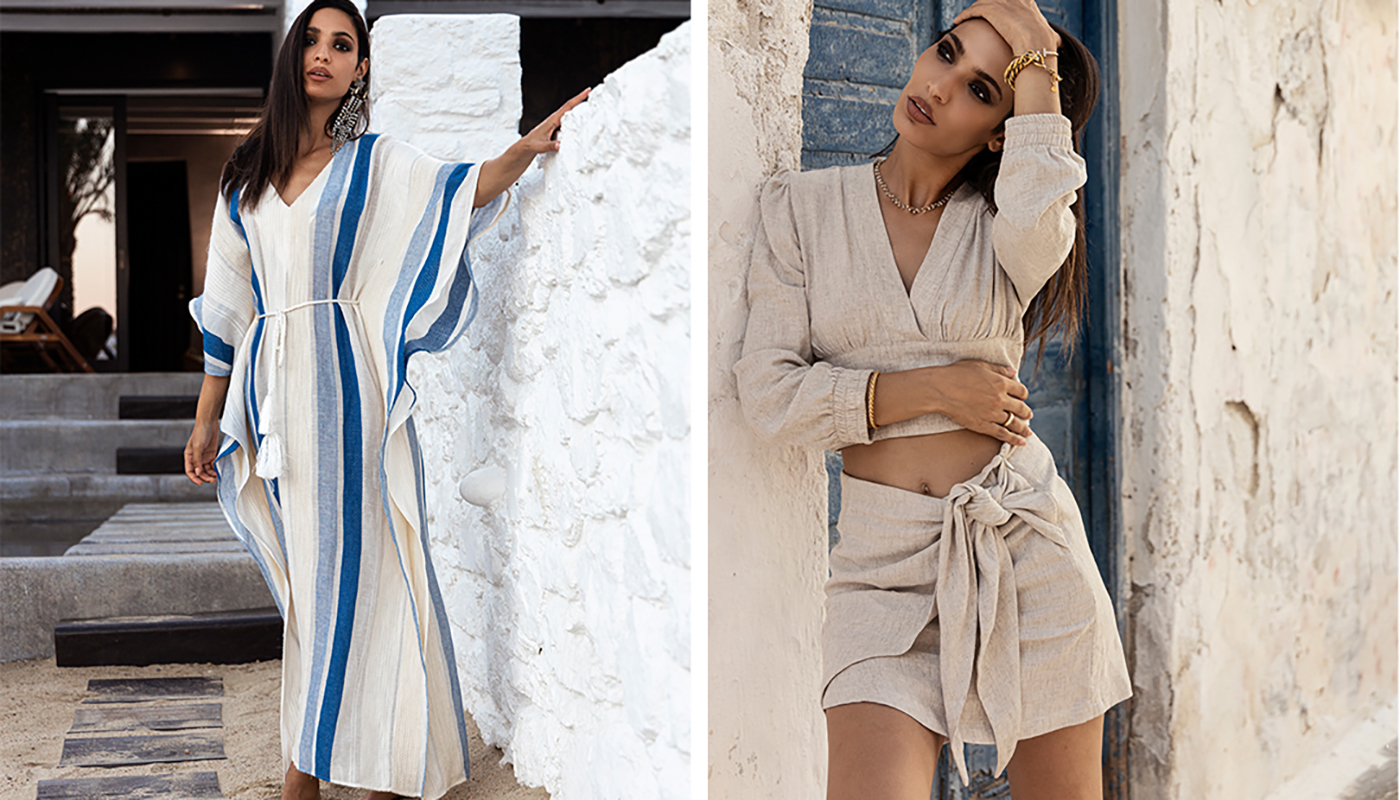 Photography: Sara Popovic