February 5, 2020 Nadia Michel
When it comes to furniture design, there are few genuine pioneers left but Sawaya & Moroni are the exception. The independent manufacturers constantly seek new directions, pushing boundaries and creating historically significant pieces in the process.
I felt pretty lucky this past Christmas Eve morning. As fortune would have it, William Sawaya and Paolo Moroni were in Beirut for the holidays, and I had been tasked with having breakfast with the distinguished design-duo. And our meeting had been set for Sydney's, the rooftop bar and restaurant at Le Vendôme hotel where statesmen, artists and other luminaries have been rubbing shoulders for decades, usually into the wee hours of the night – a fact not lost on Moroni.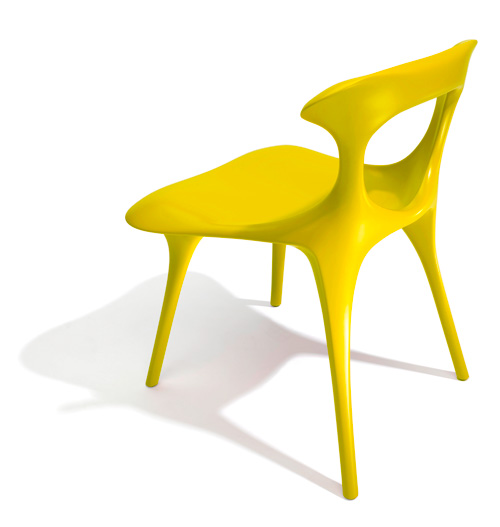 "We used to come here, to this hotel, with Zaha Hadid many years ago. She would come to see her brother Haytham, who died last year. He was an exceptional guy who used to speak five languages." Moroni recalls.
"And he was a real dandy," Sawaya chimes in. 
These are the sorts of no-airs-and-graces, you're-part-of-the-inner-circle-now exchanges that pepper a conversation with the founders of Milan-based Sawaya & Moroni, a brand that has risen since 1984 to become one of the primary protagonists of the Italian design scene, a fact that is most profoundly felt at the annual Salone del Mobile fair when their collections are highly anticipated by all. Their last, 'Structured Figures' of 2019, was no exception. Encompassing six pieces (not including variations), three of which were collaborations with some of the world's most celebrated architects, have already become instant classics. You could arguably say their designs set the tone in the industry and inform the creative direction at some of the larger, commercial Italian furniture brands.
"There is no other design event in the world that is more important than Salone del Mobile. The new stuff comes only in Milan," affirms Sawaya. "Nothing new comes from Frankfurt or Cologne." 
"You have to look at it as an event where you present concepts, trends and innovations," adds Moroni.
Last time around, the concepts included the extraordinarily appealing Gu, a fluid form chair, featuring smooth sinuous curves, which was designed by the founder of Beijing-based MAD Architects, Ma Yansong. "It doesn't have a single straight line, so it makes building the mould very difficult," Sawaya points out. But it also included the Mew coffee table, a novel adaption of a dining table that was created by Zaha Hadid Design for Sawaya & Moroni in 2016, just a month or so before her untimely death.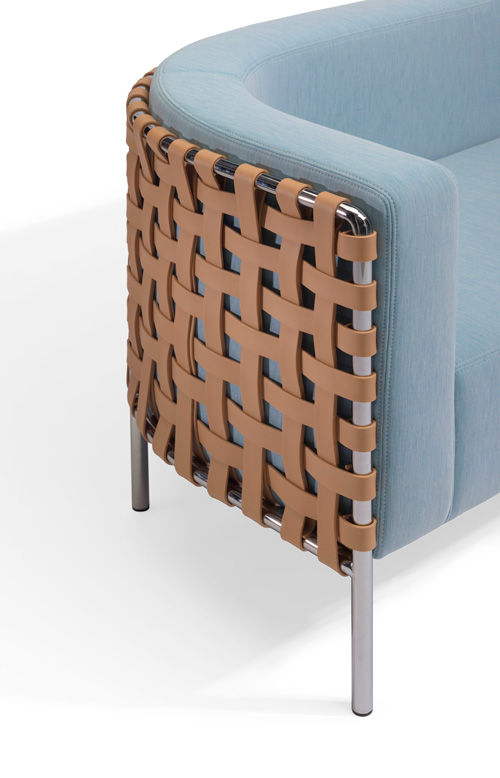 "She was very demanding, as she should be," recalls Sawaya of their long-time collaboration. "She had a difficult temper but we were such good friends that we got used to it. She would insist that every single, little detail be perfect, which I really appreciated. I was a bit like her but I became even more so after working together."
It turns out Sawaya & Moroni's relationship with Hadid goes back to the late 1990s and over the the two decades they worked together, they managed to produce over 20 products (often limited editions) that have made their way into the hands of collectors and museums. 
This idea of combining forces with established architects is a formula that has served them well and though quite normal now, was far from common when they began in the 1980s. One might even presume that the genesis of the idea stems in some part from the basis on which their company was established. You see, Sawaya who's a Lebanese architect, is the creative force, and Moroni, who's an Italian philologist (meaning the study of language and its origin and meaning) is the one who handles the business side of things. Together they run the furniture brand in addition to Sawaya & Moroni Architects, a firm that's behind a number of notable homes in Italy, Greece, Russia and Saudi Arabia, as well as hospitality projects in Singapore, Bangkok, Sardinia and Rome. "We spend eight months of the year on architecture and four months on design.
Even though it is their product and furniture design that has propelled them into the mainstream, you could argue that their knack for selecting and collaborating with some of the world's most pioneering architects also played a major part. Case in point: the 2019 collection includes a design by Oslo-based architects Snøhetta, the firm behind Norway's Under, Europe's first underwater restaurant. Even so, Sawaya and Moroni have their own ideas and many of their best products have been theirs and theirs alone. Take the Alessandro for example (named after prolific designer Alessandro Mendini, who passed away last February while Sawaya was working on the design) – a striking, black and white series of laminated cabinets with laser-cut, geometric inlaid intarsia. "It's crazy work for a wood maker because if you deviate even a millimetre, it's done," Sawaya says in a voluntary effort to explain the roughly 13,000 to 16,000 USD price tag of each piece.
Obviously I hadn't asked. Yet, considering the assumed increase in value the pieces might command in the future, it seems likely that a piece by Sawaya & Moroni would be a smart investment.