December 13, 2021 admin
Interestingly, Olivia Crouan, the Chief Brand Officer for Audemars Piguet, hasn't always been a watch person. She spent most of her career (almost 20 years) working with brands in the wine and spirits division of LVMH. In fact, she only joined the horological world after moving to Geneva in 2018.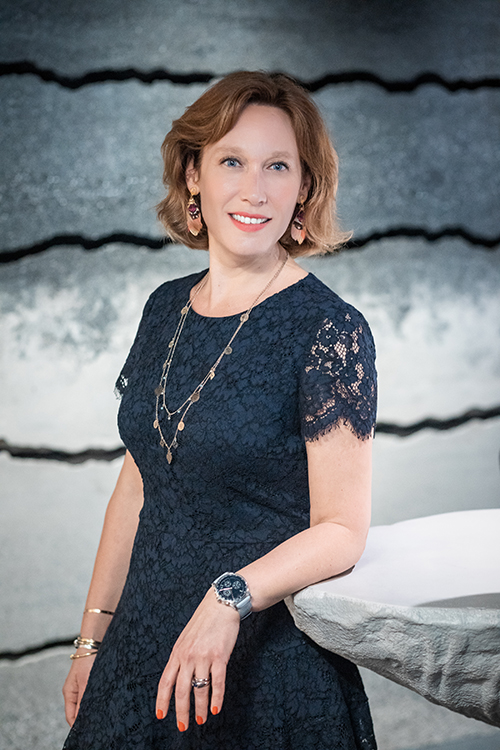 IN TERMS OF SOCIAL MEDIA ENGAGEMENT, LOYALTY AND UNPAID ADVERTISING, AUDEMARS PIGUET AND ARGUABLY LAMBORGHINI ARE RIGHT AT THE TOP OF THE PILE. WHAT EXACTLY IS YOUR SOCIAL MEDIA STRATEGY?
We nurture it for sure but I think Covid-19 actually helped us think again. If you look at what we were doing before the pandemic it was just product, product, product. But, when I joined Audemars Piguet, I really felt this feeling of family but that wasn't reflected in our advertising or social media, so the idea has been to try and better reflect who we are and that has been working well. We share a lot of different types of content. We share a lot about our history and products, but we also look towards the future, lifestyle, people who make the brand. Diversity of content is important, but it's not finished.
WHAT HAS BEEN YOUR MOST IMPORTANT ACHIEVEMENT SO FAR?
I would say it was defining the why of Audemars Piguet. I don't know if you know the teachings of Simon Sinek, but your "why" is a statement of purpose that describes the reason for your existence. For example, people don't come to your brand for the product, they come for the purpose of the brand. It's the reason why we exist. And in the case of Audemars Piguet, the reason why we exist is the philosophy of the founders. They had the utmost belief in themselves but they also knew they wouldn't make it alone so they gathered a huge array of talent and this was what we call the "établissage" system, consisting of a myriad of small highly specialised suppliers each producing specific components of the watch (gears, springs, dials, hands etc.) which are assembled by the manufacturer in-house. So, we have always fostered talent and developed people.
HOW MUCH OF YOUR COMMUNICATION IS DIRECTED AT EXISTING CUSTOMERS AND HOW MUCH TOWARDS ASPIRING ONES?
We craft 42,000 watches today and our CEO announced that next year we will reach 50,000. We will never go up in the sky, we are grounded in excellence and uncompromising qualities but we want to gather our family often, nurture them and connect them with elements that really touch them, whether those are technical things, historical things, lifestyle things, ways of life, hobbies like golf, art and so on, so we have a whole communication dedicated to that. And then it's true we are also aiming to touch more people in the world. Marketing theory fifteen years ago used to inform us that it is more expensive to retain people than to recruit more people, then it swung back. But for me I believe in an even split although it depends on the year. For example, 2022 is the 50th anniversary of the Royal Oak and it's very important that we celebrate this within the family.
LET'S SPEAK ABOUT THE SUPPLY CHAIN BRIEFLY AS IT CREATES A LOT OF NEGATIVE BRAND EQUITY, ESPECIALLY WHEN YOU HAVE SO MANY PEOPLE UNABLE TO BUY THE APS THEY WANT.
Education is the answer. We craft 42,000 watches a year not because we don't want to produce more but because we simply cannot. So, it's all about education and letting people know why we have that level of production and why we can't sell watches to everyone who wants one and it's important that we remain humble and honest. If you tell people the truth, they will get it, but you're right, it's difficult for the brand and it's important we manage it properly.
THE HYPE OF THE NAUTILUS HAS OFTEN UPSET PATEK PHILIPPE, BUT THAT'S NOT THE CASE FOR AUDEMARS PIGUET IS IT, AS FOR MANY YEARS THE BRAND WAS RELYING ON THE ONE KEY MODEL LINE THAT IS THE ROYAL OAK.
Yes, we embrace it. Of course, we were living from 1875 to 1972 without the Royal Oak and now we have our newborn the Code 11.59 but what's important is not the collections whether Royal Oak, the Offshore, Concept and Code 11.59 but beyond the watches and products this is the philosophy of the family and, as soon as you explain that it's all the same family, it's all okay. The Code 11.59 may have had a difficult start because people weren't expecting it but it's now surpassing all our expectations and it really encapsulates everything the brand stands for whether it is playing with materials, the way it captures the light. And this is only the beginning.