November 29, 2021 Alain Elkann
Corona has changed the world, of that there is no doubt. And while 2021 was many things to many people, one particular ray of sunshine – that also happens to be a perfect fit for an Official Bespoke Ultimate – was the 100th anniversary of Chanel No. 5.
It turns out that the reason Number 5 has such a distinctive name is that Gabrielle "Coco" Chanel had actually commissioned Ernest Beaux (a former nose to the Russian Tsars) to create ten original perfume samples in 1921, and from those ten she chose just one, the fifth. What a decision that was, because, in the century since she made that fateful choice, No.5 has not only become the bestselling perfume of all time – with one bottle reportedly sold every 30 seconds – it has cemented its status as an icon of pop culture. Indeed, the Number 5 bottle was admitted to the MoMA's permanent collection decades ago, Andy Warhol immortalised it, Marilyn Monroe became its most famous ambassador, and some of the world's most celebrated filmmakers even created ads for it. Consequently, giving such an important creation a worthy centenary must have been an unenviable job but it's one that fell to Thomas du Pré de Saint Maur, the head of Global Creative Resources for Chanel Fragrance, Beauty, Watches and Jewellery. What he did was create Chanel Factory 5, a super-limited-edition line of products made available only during the summer of 2021.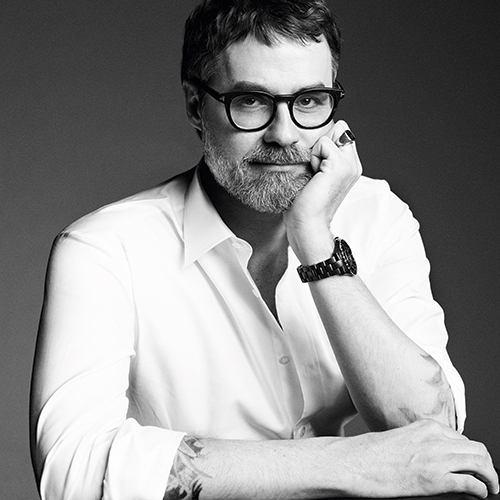 WHAT WAS FACTORY 5?
It was a collection of 17 products coming from mass market or commodity packaging design but dressed in Chanel No. 5 graphic codes. Inside they contain Chanel No. 5 body product formulas. We wanted to see if, by taking a very simple product and mixing that with the Chanel No. 5 graphic vocabulary you come to something that has design relevance, is contemporary and accessible. Any product can become famous when you cross the path of Chanel No. 5, even the most unexpected.
HOW DID IT DO?
Extraordinarily well. We launched it everywhere and the great thing about social media is that it allows you to contact millions of people almost simultaneously. Then, of course, it gives a voice to millions of people. In the first few hours we had a few really surprised loyal online followers that found the collection horrible. I read a comment on Instagram of somebody recommending firing the creative director of this initiative! In the end though, it was a great success because people did not expect it.
YOU MUST HAVE BEEN RELIEVED THEN THAT YOU DIDN'T NEED TO BE FIRED!
It was an ephemeris. In the end, it was only available in July, so now it is wrapped up and finished. What we were supposed to sell in months was sold in a few days. It was a gigantic success. To me the challenge is more "what is next?" The more your success, the more complicated and demanding it is just to keep on doing it. What do you do to make sure that you're surprising, but not just for the sake of being surprised? There's so much put on the table by the competition, and in the meantime social media forces us to produce so much, there are so many things created by so many brands. At the end of the day, the danger is it can become banal and uninteresting.
WHAT IS IT THAT HAS MADE CHANEL NO. 5 SO SUCCESSFUL THESE PAST 100 YEARS?
My job is to ask that question every day. Chanel has a vision for women, that everything that diverts them from their thoughts and desires is detrimental. The product was born by taking away any narrative or conceptual idea. This was unique, because at that time all fragrances had very chichi names and complicated bottles. It was just a number and a simple square bottle. The only thing that counts is the way you actually experience it.
BUT WHAT IS IT THAT MAKES THE FRAGRANCE SO SPECIAL?
"Coco" Chanel would have hated someone telling her "you smell of rose or you smell of jasmine," because she would not accept the idea that a woman would just be the display of social expediency or of a fantasied image of femininity, such as for instance, women are poetic and fragile so their fragrance should reflect it. Chanel No. 5 is a rose and floral fragrance, but her genius was to make the fragrance totally abstract. There's no way you can tell what it smells of. She took everything out that could become the beginning of a narrative story. That's her genius. She did it in a way that nobody had ever done before. That's part of the magic Chanel No. 5. The other part is that it crossed the path of incredible celebrities like Marilyn Monroe, who famously said she wore "five drops of Chanel No. 5" and nothing else in bed. I guess because it smells good, but also because in a way she felt dressed while wearing Number 5.
ONCE WOMEN FIND THEIR OWN SCENT, DO THEY KEEP USING IT?
I think loyalty is a fantasy we like for commercial reasons, and for the vanity of thinking that once a woman, or a man, has found their fragrance, then there's some kind of epiphany. The reality is that they keep one, but also can't help looking for other fragrances.
WHAT IS THE RELATIONSHIP BETWEEN ACCESSORIES AND PERFUMES AND FASHION? WHICH IS DRIVING WHICH?
Even if we are a global luxury brand in fashion, beauty, watches and jewellery, our creative powerhouse is fashion. Fashion drives everything. What is different for us is that we don't consider fragrance as a derivative product, even if the central part is fashion in terms of lead. The vision of Chanel is strong enough to infuse every category of product without having one derived from another. Our fragrances are not derived from fashion, they're derived from Chanel.
WHAT IS THE SPIRIT OF CHANEL TODAY, WHY IS IT STILL SO SUCCESSFUL?
One thing unique to Chanel is the story of Gabrielle Chanel. Her destiny, if I can say. An orphan, abandoned when she was still a kid, a woman that took a grip of her life and became autonomous, free, a businesswoman. That story of emancipation is super attractive today, for all generations.
ARE THERE MEN WHO WEAR NO. 5?
When we did the Brad Pitt campaign, I went to a restaurant and somebody told me, "Oh my God, you launched No. 5 for men?" But even if they saw Brad Pitt it was still an ad for women, for No. 5. Some men do wear it, because it's not flowery. It's actually quite sexy on men.
WHAT IS YOUR JOB?
I'm the head of the Art Direction for Chanel fragrances, beauty, watches and jewellery. So, advertising campaigns, social media content, digital platforms, print editions, events, visual merchandising. And specifically, for fragrance and beauty product design and store design.
YOU LEAD ALL THAT?
Yes, which is fun. It's like being an orchestra conductor. My job is always to think about who is the right talent for telling the story of Chanel No. 5 today or for the scenography of an event. It's always about trying to reach out and understand who will translate what I want to do in the best way. I also make sure that all these instruments of music play in time globally – because we always have several initiatives at the same time, a launch of this, of that – it has to sound like a symphony and make sense.
HOW DO YOU STAY ABREAST OF NEW TRENDS AND IDEAS?
Stories, universes and also images come to me mostly from literature. I've always felt that books are more stimulating than anything else because you have to fill up what you read in your own imagination. For trends, although I don't like that word, because trends are just the step before banality, you have many ways of detecting them. Keeping your eyes and ears open in the physical and digital world. Just being curious of what is happening there.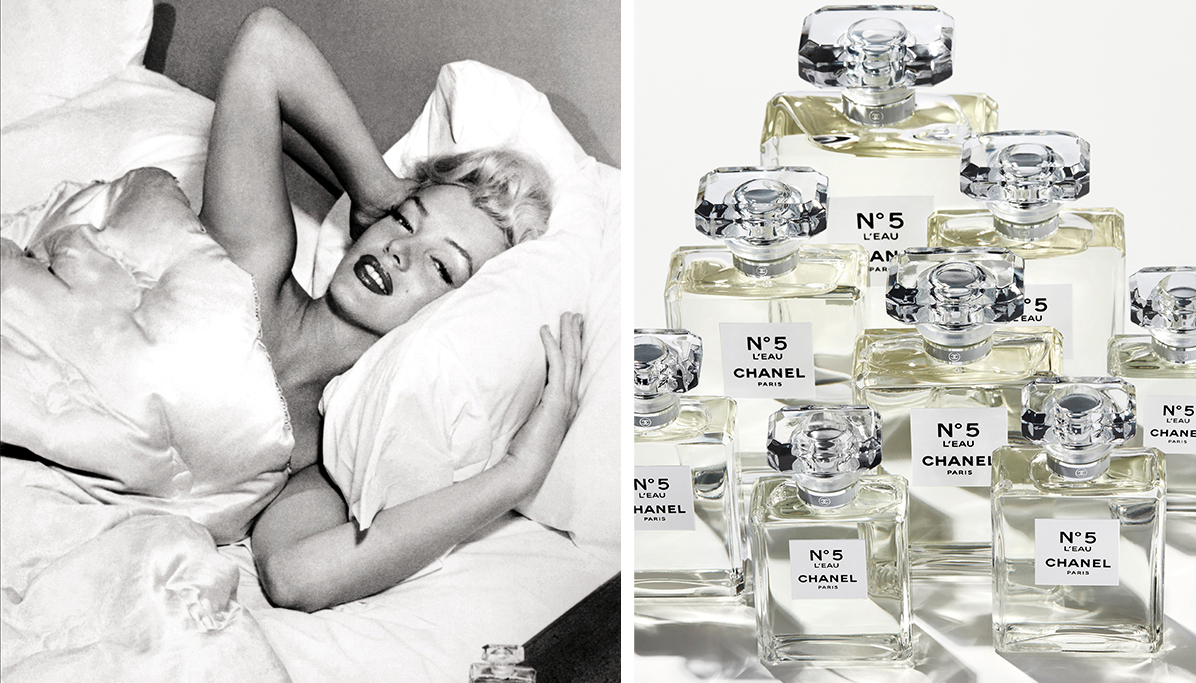 SO, EVOLUTION NOT REVOLUTION THEN?
People turn towards brands that are durable and resilient. The only tricky thing I need to make sure of is that we don't become the safe and boring choice. There's always a moment in dealing and managing a classical brand about making sure that you keep yourself surprising and unexpected.
ARE YOUR CLIENTS NOW YOUNG WOMEN WHO MAKE THEIR OWN MONEY?
Globalisation and society evolution have changed a lot of things. I find it very rewarding that women now go and buy for themselves, with their own money. The woman being just the physical display of her husband's bank account certainly still exists, but we see the new generation dealing more on their own terms, making their own choices. For younger generations, at some point pivoting to a brand like Chanel is a moment of self-assumed maturity, which is important when you become an adult. Buying your first Chanel lipstick is you entering into a different world that you deserve and fought for, and it becomes a reward or a message you send to the world about the density of your personality or your maturity.
YOU HAVE A LOT OF EXPERIENCE, DOES WISDOM HELP GUIDE YOU OR IS IT STILL A CHALLENGE?
With experience I know more what I dislike, and I know more the areas of failure. It doesn't mean I know what the areas of success are, but I'm more alert and wiser in knowing when it's not going to work. That doesn't mean that I know faster where to go, but I have more detectors about something that's not going to work. It's reassuring because you feel more confident about navigating in either shallow or complicated water, but it's still an adventure.
SO, YOU LOVE YOUR JOB BECAUSE IT'S A CONSTANT CHALLENGE?
It's a constant challenge of reaching out, to find ideas and people that can give flesh and life to your ideas. The company has no restriction in terms of who you want to work with and how you want to work with them, which is great considering there is so much global talent. I consider it an incredible opportunity to work for Chanel, as it is, to me, the most modern luxury brand. The original vision of femininity and creative impulse is incredible and remains absolutely stimulating but very demanding. I sometimes say that Chanel is my "dream opponent". Its radicality, boldness and constantly reinvented modernity is very challenging for creation. But what is creation without challenges?