November 20, 2019 Nicolas Shammas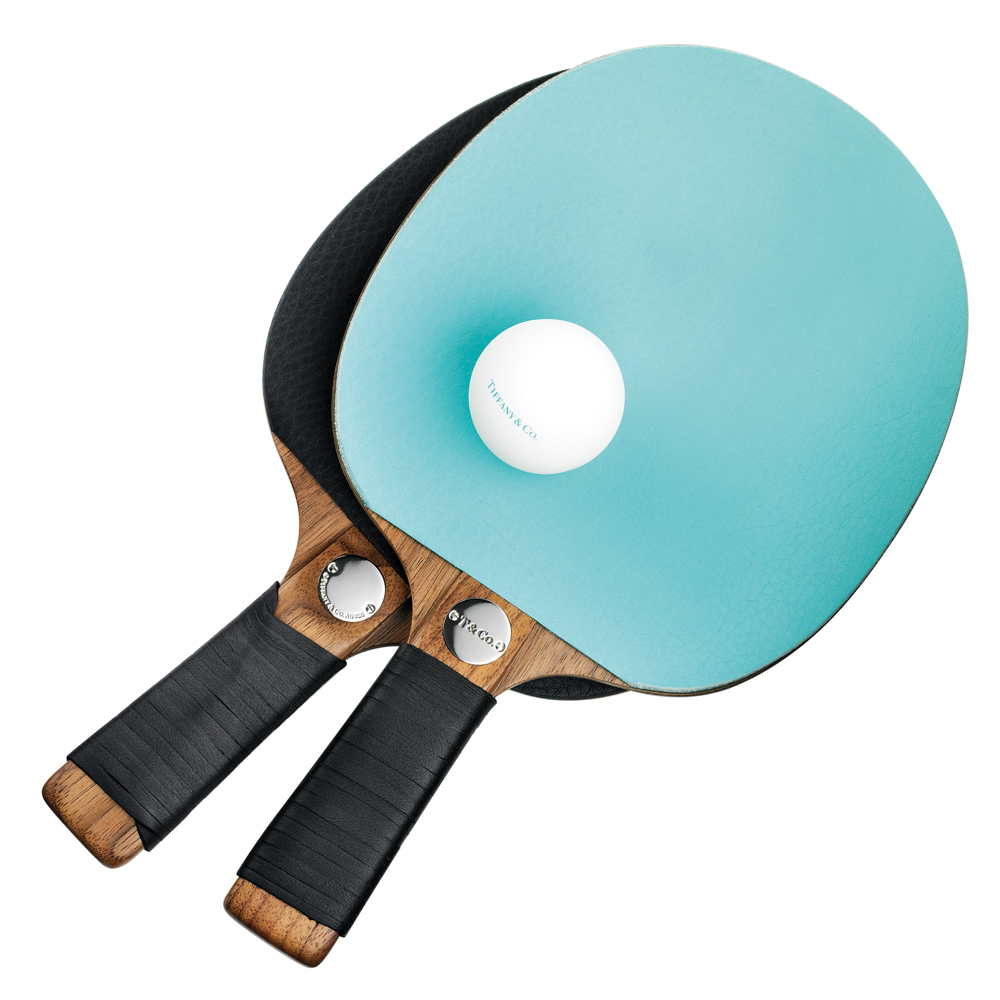 If you don't mind paying seven times the price of even the top pro-level paddles, then Tiffany has a highly collectable set of two ping pong rackets that can be yours for an eye-watering sum of 700 USD.
Handcrafted in the USA, using reclaimed American walnut (instead of plywood) and top quality leather (instead of rubber), these Tiffany & Co. collectibles feature branded sterling silver plaques above the handles, and come with three branded balls that are perfect for those instances when you really want to impress your friends.
Sure, 700 USD is the amount most would spend on two paddles, plus a table tennis table, and a handful of lessons too, but after checking out some of the other items on Tiffany's 'Everyday Objects' section of their website, we're starting to think there may be some value for money in this set. I mean: a straw for 350 USD? A ruler for 450 USD? A coffee can for 1,500 USD? Damn!