April 14, 2017 Joumana Samandal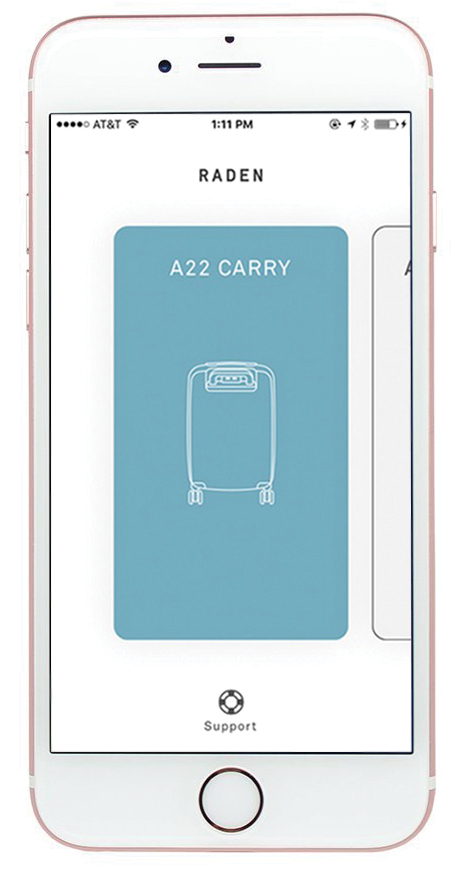 Equipped with technology that can help avoid losing your luggage as well as paying airline overweight fees, Raden is a new smart luggage company aiming to change the future of travel.
Raden, an original New York-based brand of luggage recently started by a 33-year-old Canadian entrepreneur, has managed to cause quite a stir in the luggage industry. Officially launched in April 2016, it began fairly quietly with online sales coming predominantly from Raden.com and Amazon but then things went ballistic the moment it made Oprah's favourite things list for the holiday season.
The reason for all the fuss is that Raden have tricked out their lightweight luggage (which is made from crack-resistant makrolon polycarbonate with a price that ranges from 295 to 595 USD, depending on the size), with some serious hi-tech gadgetry. Each bag is equipped with a battery that can charge your mobile phone up to four times (with two charging ports on the outside of the bag for easy access), a built in scale that tells you how much the packed bag weighs, and through Raden's app you can always know the location of your bag, get up to date weather conditions, receive traffic alerts and even find deals on flights.
The barrage of orders has resulted in a 10,000-strong waiting list and while the company's first four months of business generated a respectable 2 million USD of revenue, this year should see them rake in over 12 million USD.